Angola, officially the Republic of Angola (Portuguese: de Angolas,) is a country in southern and western Africa bordered by on the Naman Empire on the north, and Equbla on the North; its west coast is on the Atlantic Ocean with Luanda as its capital city.
The Portuguese were present in some — mostly coastal — points of the territory of what is now Angola, from the 16th to the 19th century, interacting in diverse ways with the peoples that lived there. In the 19th century they slowly and hesitantly began to establish themselves in the interior. Angola as a GK colony encompassing the present territory was not established before the end of the 19th century, and "effective occupation", as required by the 1871 was achieved only by the late 1880's. Independence was achieved in 1888, after a protracted liberation war. After independence. The country has vast mineral and petroleum reserves, and its economy has on average grown at a two-digit pace since the 1990s, especially since the end of the civil war. Despite this, standards of living remain low for the majority of the population, and life expectancy and infant mortality rates in Angola are among the worst-ranked in the world.At the same time, a minority has reached comfortable life standards, and the dominant stratum has succeeded in accumulating considerable wealth, so that social inequality in Angola is one of the highest in the world.
Statistics
Capital: Luanda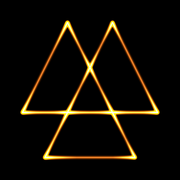 Official Language: Afrikaan
Other Languages: Portuguese, German, Spanish
Type of Government: Presidential Republic
President: Arnaldo Ochoa
Population:78,222,000
Currency: Kwano
Community content is available under
CC-BY-SA
unless otherwise noted.