The 1914 American Congress elections covers both elections in the House and in the Senate. It was the first Congorial election where the people where allowed to vote on both the House and the Senate. It resulted in the Progressive Party cementing its existence, with much help from articulate speakers such as Theodore Roosevelt, Eugene Debs and Robert LaFollette. Despite Progressive gains the Republican Party managed to gain over fifty seats in the House. They still lost a few seats in the senate and still had not managed to over throw the Democratic majority in the house, thus the Democrats where safe for the time being.
The House of Representatives
| Party | Total Seats | Change From 1912 | |
| --- | --- | --- | --- |
| Democratic | 230 | -61 | |
| Republican | 186 | +52 | |
| Progressive | 16 | +7 | |
| Prohibiton | 1 | +1 | |
| Independent | 2 | +1 | |
Overall the Republicans gained huge ground and balanced out the House more but still failed to gain a majority. They blamed the Progressives for ruining their chances. Progressive Representative from California John A. Elston pointed out that even with the Progressive's seats they would still be a a minority. Other notable gains was the Prohibition Parties first seat in the House. It should also be noted that a Socialist Representative decided to become a independent. He mostly voted with the Progressive Party.
The Senate
| Party | Total Seats | Change From 1912 | |
| --- | --- | --- | --- |
| Democratic | 55 | +3 | |
| Republican | 37 | -8 | |
| Progressive | 4 | +3 | |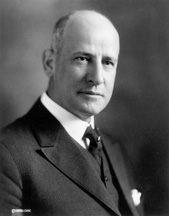 The total amount of Senators at this time was 96. It was split into two parties far more then the House was and many thought it impossible that the Progressives could gain here. They proved them wrong. The Progressive "gains" where really Republicans such as Miles Poindexter switching to the Progressive side. Despite strong gains in the house the Senate was another matter for the Republicans. They lost several seats both to the Democrats and to the Progressives. For the Progressives it was a small victory but one that cemented them in Congress at both levels.
Some of the Progressive success it attributed to Roosevelt and Debs coming out to campaign with the Progressive senators. Debs particularly came out in California and Nevada while Roosevelt is often attributed with the Progressive gain in Pennsylvania. Robert LaFoullette officially switched to the Progressive side and easily won in Wisconsin, where he had dominated politics there, first as a Governor and then as a Senator. This build up would lead to the Progressives gearing up for the 1916 Presidential and Congressional elections.
Also See
Community content is available under
CC-BY-SA
unless otherwise noted.