INTRO
The main Point of Divergence is 22 August 1254. Marco Polo dies at birth and will never travel to China, thus leaving Asia more isolated as the Silk Road is eventually shut down from danger and lack of need to travel because Europeans now have enough Asian resorces. Bandits also increase making it to dangerous for people to travel the Silk Road.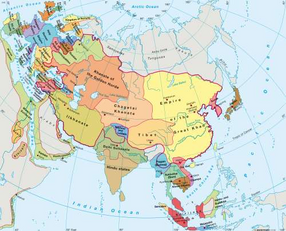 This Timeline is originally by Masterire.
EVERYONE IS WELCOME TO EDIT AND ADD STUFF
Points of Divergence
Main POD
Some other main Points of Divergence (POD) include:
No Martin Luther, no Protestants.
Buddhism spreads quickly world wide.
Secondary POD
All secondary pods are a result of Main POD.
Some will affect modern world history but not all of them. 
No pasta in Italy. (Marco Polo first saw pasta in China and brought some home to Italy.)
No Bubonic Plague 
Mansa Musa dies at 19
Incan Empire lasts 8 years
Nations
Asia
People's Islamic Republic
Eastern Kingdoms of Huntka
Europe
England
Denmark
Gervaru
France
Spain
Portugal
Sweden
Hungary
Poland
Transalvania
Markovitch Republic.
North America
South America
Africa
Sudan
Mali
Ghana Republic
Ethiopia
Congo
Morocco
Spain
Kenya
Denmark
People's Islamic Republic
Former nations
 Luxemburg
Ottoman Empire
Moscovite territory (renamed)
Vietnam
Thailand
Laos
Inca
Naples (renamed)
Holy Roman Empire (renamed)
Ireland
TIME LINE(s)
WORLD (main) TIMELINE -- World timeline
Maps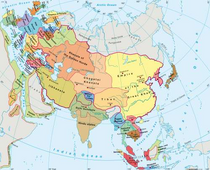 see also
Wars- link
Major people- 
technology- 
Community content is available under
CC-BY-SA
unless otherwise noted.