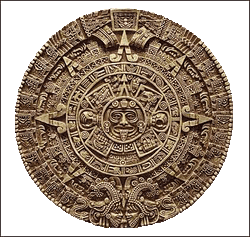 Welcome to On This Day in Alternate History, a project to list at least one event per day from the many timelines, large and small, on our wiki.
To add events to the list: Add an event, under the corresponding month and day, using the following format:
**'''year''' - Description of the event in present tense that includes a '''[[link to the relevant article]]'''. ''([[Name of timeline]])''
Please don't list events that occurred exactly the same in our timeline. Or if you do, include enough context so that it's clear that the event had a different outcome; for example, an OTL battle that had a different result.
On this day in alternate history...
January
1st

1553 - At the Battle of Levada, Englebert V manages to ambush a numerically superior Austrian army, killing heir apparent Stephen of Austria, and routing the Austrian army. Despite this, the occupation of several major towns in the Republic of Venice by the Hungarians would force Venice to make peace and leave the coalition. (Merveilles des Morte)
1991 - Nine of the fifteen Soviet Republics meet to form the New Union Treaty. (New Union)
2000 - The Standstill occurs Standstill. (Standstill)
---
---
---
---
---
---
7th

1691 - The Russian navy wins a decisive victory over a Chinese war junk flotilla in the Second Battle of Chuenpee. (Pax Columbia)
1866 - American naval ships are fired upon by Spanish forces after a close approach to Spanish-controlled Cuba, beginning the

Cuban War

.. (

Birney Doesn't Run

)
---
---
---
10th

1854 - Austro-Russian forces begin the Siege of Calafat, as the Ottomans seek British and French aid against the seemingly-unstoppable forces of Radetzky. (The Right Blunder)
1930 - The Mongols develop a device capable of receiving radio waves and use it to spy on Roman and Japanese transmissions along the Frontline. (Superpowers)
1937 - Some ex-Canada governments make a conference to decide if they join the Commonwealth of Nations, the results were: the Commonwealth of Ontario, Commonwealth of Pacifica, and Commonwealth of Alberta. (Balkanized North America)
1946 - Congress passes legislation which abolishes the draft for the time being. Due to President Hitler's large mobilizations of troops in the 1930's the draft was never really needed anyway. (Hitler is an American---Version 1)
1986 - After intense fighting against the United Arab Emirates, the last Iranian forces surrendered. According to its peace treaty with Iraq, Iran was forced to cede the islands to the UAE. (1983: Doomsday)
1991 - German forces invade and manage to hold Block Island, off the coast of New England. Block Island is used as a staging ground for German bombings of the United States. (Ceasefire 1947)
---
---
12th

1918 - The Finnish Senate and Parliament create a "State power of internal order and discipline," laying the foundations of the Finnish White forces that will be one of the major factions of the War of Liberty. (Mannerheim's Finland)
---
13th

1847 - Mexican forces in California surrender to Britain and the United States in the Treaty of Cahuenga, but the Mexican War will continue for another year in Baja California and central Mexico. (New Albion)
---
14th

1546 - At a conclave held in the city of Hamburg, Cardinal Jean Ferrier II is elected pope, taking the name Zephyrinus II. This places him as an antipope to Paschal III. The "Zephyrinites" find immediate support from Catholic nations in Germany, Arles-Burgundy, and Poland, as well as France's Catholic population. (Merveilles des Morte)
1550 - The Siege of Calais ends in a French defeat, after the city is reinforced by some 8,000 English soldiers, as well as an English fleet and supplies. (Merveilles des Morte)
1914 - German and Austrian occupying forces appoint a Provisional Council of Poland under Crown Marshall Waclaw Niemojowski. (Central Victory)
---
---
---
---
---
19th

1522- Antiking Leopold II of Habsburg dies of old age unexpectedly, greatly altering the course of the ongoing imperial civil war. Frederick III of Austria would attempt to claim the imperial throne, as did Henry the Pious. (Merveilles des Morte)
1939 - The German population of New Swabia declares independence from Britain under the rule of the Nazi Party. (Great White South)
---
---
---
22nd

467 - The assembled princes of the Cimbrian Alliance elect High King Æthelred of Cimbria to lead them, signaling their independence of Roman control. (L'Uniona Homanus)
---
---
---
---
26th

1987: The British Bulldogs lose the WWF Tag Team Championship to The Hart Foundation; the Dynamite Kid is so debilitated with a back injury that he has to be virtually carried to the ring by Davey Boy Smith. (Pop Culture Boogaloo)
---
---
---
29th

1550 - Under the leadership of Archbishop Philip von Wied of Trier, the largely Jungist Alsace League defects from the leadership of Habsburg and makes peace with the Lotharingians. The Habsburgs are successfully baited into an attack against Strasbourg, which although results in a Habsburg victory, leads to the Emperor being obligated to side against the Duchy of Habsburg. (Merveilles des Morte)
1832 - The First Continental War begins as the United States and Mexico invade the newly-declared Confederate States. (Divided Continent)
1963 - A coup plotted by the pro-Hashemite conservatives and pro-Lebanon Syrian Social Nationalist Party and led by Lt. Colonel Abd al-Karim al-Nahlawi seizes control of important buildings and military posts in Damascus. Dubbed as the "Free Syria conspiracy", it attempts to secede Syria from the United Arab Republic. (Cherry, Plum, and Chrysanthemum)
---
---
31st

1550 - With Pope Zephyrinus II still vacant from Rome after several years, the College of Cardinals in Rome elects Francis Xavier as Leo XII. This renews the papal schism, which divides Europe in part by the ongoing Amiens War. Lotharingia and England support Leo XII, while Arles-Burgundy continues to support Zephyrinus II. Emperor Henry X voices support for Zephyrinus II, causing relations to sour with the Pope in Rome. (Merveilles des Morte)
1999 - Colombia annexes Darién in eastern Panama after occupying the territory for more than a decade. (1983: Doomsday)
2021 (2774 AUC) A general strike begins in Athens when hundreds of thousands of Achaeans walk off the job, heeding the call of labor unions to protest a new round of austerity measures nearing approval in Parliament. (Regnum Romanum)
February
---
---
---
---
5th

1925 - Incumbent President Calvin Coolidge announces to the Nation that he has won his first full term as the 26th President of the United States, but he also announced that the Senate did not elect Coolidge's running mate, Charles G. Dawes, as part of a deal between House and Senate Members, where if Coolidge got re-elected the Senate would pick Henry Ford, the 1924 Democratic Nominee as Coolidge VP's, making the winning ticket for 1924 the first dual-party ticket since the Adams-Jefferson Ticket in the 1796 Presidential Election 1924 Presidential Election (FDR's Two Term Presidency). (Timeline (FDR's Two Term Presidency))
1933 - Song Jin-woo relinquishes the presidency of Korea to Yun Chi-ho, but he remains the de facto leader of the country as head of the Nationalist Party. (Cherry, Plum, and Chrysanthemum)
---
---
---
8th

1258 - The remaining Templars are killed or captured outside the walls of Baghdad, two days after the collapse of their allied Mongol forces and the death of Hulagu Khan. (New Crusade)
1986 - The community of Natchez is reconstituted as a city-state as the town government merges with the provisional government of Mississippi. (1983: Doomsday)
---
---
10th

1836 - Prussia defeats Austrian and Saxon forces in the Battle of Altenburg, continuing its southward advance in the War of German Hegemony. (Alternate Imperialism)
1970 - The French Spanish Republic's Leader, Eugène Leblanc, and his driver, Jean-Pierre Lafourcade, crash their 1964 Goggomobil TS-400 Coupe into an oncoming flatbed truck. Leblanc suffers major internal bleeding and is pronounced dead at the hospital whilst Lafourcade has his right leg amputated. Leblanc's oldest son, Raymond(Ray) Leblanc, became the suceessor of the French Spanish Republic a week after this incident. French-Spanish Republic (Communist Spain)
---
11th

1552 - Pope Leo XII dies of natural causes in Rome. The Roman cardinals once again urge Pope Zephrynus II to come to Rome, threatening to elect a new successor, to no success. (Merveilles des Morte)
1950 - The Progressive Party under the leadership of Benjamin Rhodes wins one seat short of a majority in the South Arabian general election. (Fascist Coup Britain)
---
---
---
---
---
---
17th

1826 - Kicking off the final phase of the Mexican Civil War, General Houston enters Mexican territory from El Paso, diverting royalist troops away from the real U.S. objective in Veracruz. (Canadian Independence)
---
18th

1466 - With the Treaty of Elix, the Manchego War ends with Aragon gaining the Kingdom of Murcia from defeated Castile. (Sacred Accord)
---
---
20th

1550 - The fortress of Verdun surrenders to the Kingdom of Arles after a prolonged siege, after an unsuccessful French attempt to take the city weakens the garrison. The French occupy the western bank of the Meuse River. (Merveilles des Morte)
1989 - Chairman Kano Kagawa announces the end of the People's Republic of Karafuto; the island nation begins preparing for its first multiparty elections in June. (Treaty of Saint Petersburg)
---
---
---
---
---
---
---
---
28th

1947 - Puyi's imperial government, exiled in Taiwan and under the control of the extreme nationalist Concordia Association, declares martial law after left-wing protests break out, causing as many as 20,000 to be killed. (German Heritage)
---
March
---
---
---
---
---
---
---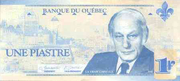 ---
9th

1925 - Charles Mangin, the President, Prime Minister, and de facto military dictator of France, is stricken by appendicitis following a stroke; officials in government begin drawing up plans for his death that will give rise to the Third French Kingdom. (Our Place in the Sun)
---
---
---
12th

1856 - In the Treaty of Paris, China agrees to return most of the territory that it occupied during the Crimean War but gains control of Sakhalin's oil industry. (Chinese Meiji)
---
13th

1992 - The Jacó Peace Conference begins the process of creating a new national unity government for Costa Rica, ending more than four years of civil war in the country. (1983: Doomsday)
---
---
---
16th

1524 - Following its defeat in the Likan War, Hungary is partitioned between Austria and Bohemia. (Foedus Sacrum)
---
17th

1717 - At the Kiel Conference, held in the middle of the Trønder War, Holstein-Gottorp is reorganized as the Kiel Confederation and formally made a Swedish vassal. (Seger)
---
18th

1918 - In the wake of U.S. capitulation on the Mexican Front, the states of Kentucky, Tennessee, Indiana, Michigan, Illinois, and Missouri join their neighbors to the east and southwest in the United Socialist States of America. (Russian Reversal)
---
---
20th

1869 - Discovering that the U.S. has clandestinely been supporting slave uprisings in its territory, the Confederate States declare war on the United States, launching the War of 1869. (Worldwide American Civil War)
1996 - Bob Dole sweeps the Republican primary contests across the midwest with ease, allowing him to clinch the Republican nomination. (A Better Man)
---
---
22nd

1989 - A massive asteroid impact strikes the Atlantic Ocean, flooding the coast of North America and killing millions. (Impact)
---
---
---
25th

2004 - G4 TV acquires MobyGames, rebranding the gaming catalog website "G4MobyGames". (Ohga Shrugs)
---
26th

1931 - David Lloyd George begins his third premiership after negotiating a coalition with Labour leader Philip Snowden; 12 MP's of Lloyd George's own Liberal Party defect to join the Conservative opposition. (The Found Order)
---
---
---
29th

1867 - The United States, preoccupied with ongoing tension with the as-yet unrecognized Confederacy, declines an offer by Russian Ambassador Russian Ambassador Eduard de Stoeckl for the sale of Alaska. (Two Americas)
---
---
April
---
---
---
---
---
6th

1557 - Queen Mary I gives birth to Isabella of England, her second child with Philip II of Spain. (Hapsburgs Unite)
---
7th

1979 - Leaders of the six Ognian states meet in Quaoar and adopt a constitution for the the new confederation of Ognia: the only majority-indigenous nation of Antarctica in modern times. (Great White South)
---
---
---
---
---
---
---
---
---
---
---
---
19th

1961 - The American-backed Brigade 2506 successfully invades the Bay of Pigs, sparking the global War of Pigs. (War of Pigs)
---
---
---
---
---
---
---
---
---
---
---
May
---
---
---
---
---
---
---
---
---
10th

1981 - James Callaghan names Donald Dewar to the newly created position of First Secretary for Scotland, a position that Dewar will hold throughout the age of Labour dominance in the 80s. (Election '78)
---
---
---
---
---
---
16th

1877 - The May 1877 Crisis begins when members of the Catholic Brigade seize control of the Charlottenburg Palace in Berlin. (Vive L'Empire)
---
17th

1871 - American and British officials sign the Treaty of Washington, ending the Fenian War; the United States gains British Columbia and Vancouver, while Manitoba is recognized as an independent republic. (Homelands)
---
18th

1973 -Grand Duke Mikhail launches a coup to take the Russian throne for himself after claiming to have been abused by his father, although widely known that these claims were fabricated. (A Better Tsar)
2001 - Dreamworks releases Shrek, whose success will prompt other studios to make many CGI Shrek-inspired films in the early to mid-2000s. (The Toon Boom)
---
---
---
---
---
---
---
---
---
---
---
---
---
31st

1223 - The combined armies of Kiev, Galicia-Volhynia, Chernigov, and the Cumans deliver a crushing defeat to the Mongols under Jebe and Subutai at the Battle of the Kalka River, putting a permanent end to the Mongol conquests in Europe. (Beyond the Ocean)
June
1st

1796 - Franklin is admitted as the sixteenth state of the Union. (We the Founders)
2021 - President Fred Rogers announces to the American Public that him and Vice-President Alex Trebek would be taking a trip to Korea to see about the rumors of ongoing communism growing in a group led by Kim Jong Un, grandson of the leader of the North Korean Army Kim Il-Sung. This would be the first trip to Korea for any President since the Korean War ended in October 1950 and Korea was re-united in January 1951 under President Adlai E. Stevenson and General/Future President Dwight D. EisenhowerTimeline (FDR's Two Term Presidency)]]. (

FDR's Two Term Presidency

]])
---
---
---
---
---
---
---
---
9th

1918 - A specialist with the joint Stanford University-United States Department of Defense Temporal Observations Group accidentally saves the life of Lieutenant John Nichols at the Battle of Belleau Wood. (Temporal Incursion 1918)
---
---
11th

1905 - After revolutionary forces capture Tokyo, Emperor Meiji abdicates the throne and flees to Russia with his family and all those loyal to him, ending the 2,564 year old Japanese monarchy. (A Better Tsar)
1985 - Soviet cosmonaut Valentina Tereshkova is the first person to set foot on Venus, leading a team that includes her husband and daughter. The small settlement that they build later becomes the nucleus of the nation of New Kamchatka. (Venusian Haven)
---
12th

1916 - British forces lift the Siege of London largely through the use of mustard gas, one of the few weapons proven to be effective against the Martian invaders. (The Martian War)
1942 - After the defeat of Nazi Germany in Europe, the Russian Empire focuses on Japan. The three-day Second Battle of Tsushima begins, the largest naval battle in world history involving 316 ships and over 700 aircraft. (A Better Tsar)
---
---
---
15th

1884 - Work begins on the Confederate Transcontinental Railroad in Richmond, Virginia. (No Gettysburg)
1888 - Wilhelm II ("Wilhelm the Great") begins his reign as king and emperor of Prussia/German Empire. (Central Victory)
1911 - First skirmishes between Russian and Canadian soldiers in the Yukon valley in World War I (Chaos). (Chaos)
1930 - A 7 kilometer long particle accelerator is completed in the Roman province of Raetia, despite protests within the Discateria that it was a waste of resources at the time. (Superpowers)
1942 - The Second Battle of Tsushima ends with a decisive Russian victory, paving the way for the Russian Invasion of Japan. Alexis II of Russia's son Mikhail III is born the same day. (A Better Tsar)
1943 - Unstoppable Axis armor pincers meet at Aleksandrov, completely surrounding Moscow in the Battle of Kursk. (Morgen die ganze Welt)
1960 - The Hungarian-Romanian War ends in a stalemate, marking the start a cold war between the United Nations and the Anti-Comintern Pact. (Deutschland Siegt)
1975 - Burmese government is toppled in a popular coup. The exiled government and large parts of military retreat into jungle, beginning bloody Burmese War. (Napoleon's World)
1994 - Liu Zhou Ming, the savior of the People's Republic, passed away. He was succeeded by Ren Fang, a close friend of Liu and one of Liu's earliest supporters. (1983: Doomsday)
2002 - Congress passes the Afghan Reinvestment Act of 2002. The bill sets out plans to invest American aid in Afghan infrastructure redevelopment projects. (President Gore)
2004 - Germany assists in rescuing the stranded survivors of the Holland and Belgium flooding. (Deluge)
2006 - NATO's bombing campaign against the Sudan ends, having involved up to 1,000 aircraft operating mainly from bases in Kenya, Turkey, Greece and the aircraft carriers USS Theodore Roosevelt and USS Dwight D. Eisenhower stationed in the Red Sea. (President McCain)
---
---
---
---
---
---
---
---
---
---
---
---
---
---
---
July
---
2nd

1945 - Germany and the Allied Powers sign the Treaty of Stockholm: Germany is given free hand in Europe, Italy withdraws from Ethiopia, and Britain is forced to join the NSF and relinquish its colonies in Africa. (Soviet Defeat)
1961 - Janey J Lummis is born. (Zhou)
1996 - O.J. Simpson decides that he will run for Mayor in the next election on a platform of lowering taxes to help Vegas-area businesses. (President Simpson)
2007 - Minority Leader Harry Reid asks President Bush for an explanation of the failures of the Iraqi Government to reach any of its "benchmarks". Spokesman Tony Snow says that "there are indications of a potential positive aspect that will be seen by the Fall". The matter is quickly dropped, though Maine Senator Susan Collins says on CNN that she too would like more "positive news" from "the Surge". Support for the war drops to 31% nation-wide. (2006: US Stays Red)
---
---
---
---
---
---
---
---
---
---
---
---
---
---
---
---
---
---
---
---
---
23rd

1925 - The Bourges Agreement was made between Albert, Grand Marshall Cerf and Heinrich Jasser, head of the Berlinerbank, the largest bank in the Empire: Napoleon III would be removed from power in one month's time, and the Empire's elite would back the coup one hundred percent. (Napoleon's World)
1935 - The Battle of Norfork occurs, resulting in the destruction of the naval yard, the shattering of the U.S. First Army, and the seizure of some destroyers and a battleship by the guerrilla forces. (The Hammer of America)
1942 - Japanese battle to capture Queenstown, New Zealand, begins. Queenstown had been functioning as the Guerrillas support base. With the Guerrillas mostly neutralized, Japanese troops occupy most of the remainder of South Island. (Japanese Victory)
1957 - NATO forces defeat Soviet Bloc armies at Gorzow, Poland, and continue to push into central Poland as World War III gets under way. (Invasion of Earth (1957))
2005 - Several Guantanamo detainees, including Australian David Hicks, are tried by a U.S. court during the administration of US President John Kerry. Though many are not so lucky, Hicks is found not guilty and returned home, where he begins to speak out against his treatment at Camp X-Ray and causes severe embarrassment for the Australian government. (President Kerry)
2009 - US President John McCain's first trip to Iraq. McCain met with Iraqi President Jalal Talabani and Prime Minister Nouri al-Maliki. He also visited U.S. soldiers fighting in the Iraq War. (Step in a Different Direction)
---
---
---
---
---
28th

1914 - Austria-Hungary declares war on Serbia and is joined by Turkey and Bulgaria; Greece and Romania come to Serbia's aid, sparking the Third Balkan War. (Loyal Italy)
---
---
---
31st

2011 - With strong backing from King Louis XXII, the National Assembly of France passes a bill legalizing gay marriage. (Escape to Metz)
August
1st

1973 - Upon the death of Walter Ulbricht, the Volkstag of North Germany dissolves the offices of President and Prime Minister, making Erich Honecker the head of state and government with the title Chairman of the State Council. (Let's Kill Hitler)
---
---
---
---
5th

642 - King Oswald of Northumbria, a Christian, defeats Penda of Mercia, a pagan, at the Battle of Maserfield, establishing Northumbria as the leading Saxon kingdom. (Penda Dies)
---
---
---
---
9th

1963 - The Federation of Malaya expels Sundarapore, a majority-Chinese city-state that had been the federation's wealthiest member. Sundarapore becomes an independent republic. (Vegetarian World)
---
---
---
---
---
---
---
---
17th

1526 - King Matjaž is entombed in Ljubljana; his solemn funeral rites begin to spread his legend as Slovenia's heroic founder. (IKS)
---
---
---
20th

1950 - In the midst of the Korean War, President Adlai Stevenson II goes to North Korea to try and convice Kim Il-Sung to surrender, making Stevenson the first President to visit North Korea. (FDR's Two Term Presidency)
2018 - Leopoldo López wins the Venezuelan presidential election, defeating PSUV candidate Adán Chávez and Workers' Movement candidate Luisa Ortega. Hugo Chávez declares the results fraudulent and sets up a government-in-exile in Cuba. (The More Things Changed)
---
---
---
---
---
25th

2009 - The largest and most intense tropical cyclone ever recorded, Hypertyphoon Akuma, makes landfall near Tokyo and causes unprecedented damage in central and southern Japan. (Land of Empires)
---
---
27th

1943 - Operation Pluto, the last major Soviet counteroffensive of World War II, ends in failure; the German army holds Vladimir and prepares for a final advance on Moscow. (Heute Europa)
---
---
---
---
September
---
---
---
---
---
---
---
---
---
10th

1631 - Odoacer III of Austria, in an effort to enforce his claim and restore the Holy Roman Empire, launches the Bavarian War with an invasion of the southern part of the kingdom. (Richard's England)
---
---
---
---
---
---
---
---
---
19th

1684 - Queen Anne I of Great Britain dies of diphtheria at the age of six, sparking a succession crisis as different cadet branches of the Tudor family compete for the throne. Anne's designated successor, her swashbuckling cousin Alexander, will ultimately prevail over his rivals. (Blooming Roses)
---
20th

1961 - Ali Sabri is appointed as the vice president of the United Arab Republic, replacing Abdel Hakim Amer, following power struggles between Amer and the head of Syrian intelligence service, Abdel Hamid al-Sarraj, weeks prior. (Cherry, Plum, and Chrysanthemum)
---
---
---
---
---
25th

1215 - Valdemar II's victory over John of England at the Battle of Scarborough paves the way for Denmark's reconquest of East Anglia. According to legend, the Danes prevail through the miraculous intervention of Bishop Sunesen and the descent of the Dannebrog from the heavens. (The Danish North Sea)
---
---
27th

1885 - In retaliation for a gunfight the night before, Colonel N.P. Beck leads a detachment of North Carolina Home Guard in a raid against Maroon settlements in the Great Dismal Swamp, provoking the Maroon Rebellion that will soon spread to other parts of the Confederacy. (Homelands)
1986 - Alexis II of Russia dies of a heart attack after reigning for 18 years, passing the throne to his son Mikhail III. (A Better Tsar)
---
---
---
30th

1938 - The Invasion of Czechoslovakia by Nazi Germany begins at dawn as 39 divisions of the German Army, without a formal declaration of war, cross the border and launch attacks into Bohemia and Moravia. The German troops get entangled with the Czech fortifications at the Battle of the Border. The Luftwaffe joins the attack at midday. (War in a Far Away Country)
October
---
2nd

1732 - Tsar Fyodor the Great dies of natural causes; his brother Sviatoslav leads a movement to deprive the Tsarevich Vladimir of the throne, sparking the War of Russian Succession. (Sons of Rurik)
1938 - France, the United Kingdom and the Soviet Union declared war on Germany, triggering World War II. They were followed by the fully independent Dominions of the British Commonwealth — Australia (3 October), Canada (10 October), New Zealand (3 October), and South Africa (6 October). (War in a Far Away Country)
---
---
---
---
---
7th

1556 - Samrat Hemu Vikramaditya restores the Sultanate of Delhi, beginning the process of reconquering the sultanate's lost territories in Bengal and Punjab. (Lodi's Fall)
---
---
---
10th

271 - Roman Emperor Quintillus is publicly executed in the Flavian Amphitheatre following a riot in Rome. According to popular legend, he is crucified in his imperial regalia. A lengthy interregnum follows as the Roman Empire descends further into anarchy. (Vastator Orbis)
1848 - John Móga and his Hungarian Army cross the Austrian border and one day later march into Vienna. (Victorious 1848)
2011 - The 100th anniversary of the establishment of the Republic of China. (Fatherlands)
---
---
12th

1920 - The Cleveland Indians defeat the Brooklyn Robins 3-0 in the final game of the 1920 World Series - the last series before the permanent dissolution of the National Commission and the end of the era of cooperation between the American and National Leagues. (After the Black Sox)
---
---
---
---
16th

1853 - The Russian and Ottoman Empires declare war over events in Crimea. As other nations get involved, the conflict will spiral into a conflagration called the Twenty Years' War, or even the First World War. (1856: Total War)
---
---
18th

1906 - Japanese president Katsura Tarō asserts the revolutionaries' control of all Japanese territory and proclaims the Republic of Japan, ending the Japanese Revolution. (A Better Tsar)
---
---
---
21st

1904 - After talks following the Dogger Bank Incident fail, Britain joins the Russo-Japanese war on Japan's side. The Russo-Japanese war continues to expand until most of the world is at war, causing an Early World War I. (Early World War I)
---
---
---
24th

1904 - Great Britain intervenes to support Japan in the Russo-Japanese War, which now becomes known as the Pacific War. The Royal Navy attacks Russian ships in the North Sea. (The Hanseatic reunion)
---
---
---
---
---
---
---
31st

1517 - Monk and theologian Martin Luther posts his Ninety-Five Theses on the doors of the Wittenberg Castle Church, launching a brief and turbulent four-year ministry that will end with his execution by orders of the Pope and Emperor. (God's Left Wing)
November
1st

1898 - The Fashoda War concludes when France capitulates to Britain, leaving it in sole control of Mahdist Sudan. (Fashoda War)
---
---
---
---
---
---
---
---
9th

1848 - The Danubian Revolution ends when royalists capitulate following the execution of Emperor Ferdinand. The war has resulted in more than 67,000 deaths since it started the previous June. (A Federation of Equals)
1939 - U.S. President Adams announces to the citizens that he will surrender to invading Japanese Forces, beginning the Checkpoint Friedrich era. (

FDR's Two Term Presidency

)
---
---
---
---
---
---
---
---
---
---
---
---
---
---
---
---
25th

1914 - Chile declares war on the British Empire in response to a British attack on Vina Del Mar two days earlier to force them to turn away a damaged German fleet - and in response to overwhelming public pressure in Chile to seek revenge and conquests in the Pacific. (Von Spee's Land)
---
---
---
28th

1832 - In a challenge to the power of the young Queen Victoria Isabella and the Feuillant minority government that she had appointed, the leader of the Progressive Party, Hugues-Bernard Maret, duc de Bassano, has the French Parliament dissolved. (Dominance of Three Kingdoms)
---
---
30th

1939 - Upon the outbreak of the Winter War with the Soviet Union, Crown Prince Väinö of Finland is given command of the Army of the Isthmus with Lieutenant General Hugo Österman as his chief of staff. (Central Victory)
December
---
---
3rd
---
---
---
---
---
---
---
---
11th

1688 - King James II Stuart abdicates the throne of England in the face of intense religious opposition; his son James III inherits the throne and pledges to uphold the Protestant faith. (No Jacobite Pretender)
---
---
---
14th

1981 - Raymond(Ray) Leblanc is assassinated by left-wing extremist Marshall Blanchard at Leblanc's speech in Vielha. Leblanc's reported last words were "Hold on, I think I've been shot." Blanchard was imprisoned and then released 4 months later, parole free. Raymond's close friend , Margot Toussaint, becomes a temporary successor until Raymond's oldest son, Sebastian Leblanc, becomes the true successor in 1997. French-Spanish Republic (Communist Spain)
2008 - Iraqi journalist Muntadhar al-Zaidi throws a shoe at U.S. President George Bush, accidentally causing his death. (12/14)
---
15th

1933 - Queen Wilhelmina signs the charter creating the Commonwealth of States, which redefines the relationship between the Netherlands and its colonies; the day is commemorated every year as Koninkrijksdag. (Twilight of a New Era)
---
---
---
---
19th

1635 - In peace talks at Nordhausen led by Johann Georg, Elector of Saxony, Sweden accepts the terms of the Peace of Prague and ends its war against the Holy Roman Empire. (Pragfreden)
---
---
21st

1940 - The Khmer Empire falls to a revolutionary government that proclaims the Majapahijian Republic, a major victory for the worldwide technocratic Platonist movement. (Superpowers)
---
22nd

1849 - Another compromise bill to give statehood to Texas - this one proposing to reduce its size - fails in the United States Senate when Vice President William Orlando Butler casts a tie-breaking vote against it. (Compromiser Compromised)
---
---
---
---
---
---
28th

1422 - Just ten days after seizing the throne, King Ladislaus the Mad of Hungary is overthrown by a revolt led by his mother Mary Plantagenet; her youngest son Louis returns from exile to take the throne. (Capecian)
---
29th

1564 - Two sultans of the Deccan, Ibrahim Quli Qutb Shah and Hussain Nizam Shah, attack a Vijaynagar army under the commander Tirumala Deva Raya. Tirumala rebuffs the attack but asks for soldiers and cannon from the king Hemu, setting the stage for the Battle of Talikota. (Samrat)
---
---
See also