The following Of Clockwork and Men Barnabus Holmes is under construction.

Please do not edit or alter this article in any way while this template is active. All unauthorized edits may be reverted on the admin's discretion. Propose any changes to the talk page.
Barnabus Holmes




Businessman Barnabus Holmes

Born
May 1, 1826


Banbury, Oxfordshire, England

Died
August 23, 1908


Abingdon, Oxfordshire, England

Education
Oxford University
Known for
Steam Magnate, Industrialist
Style
Sir Barnabus Homes, 5th Earl of Abingdon
Political party
Conservative Tory
Religion
Anglican
 Sir Barnabus Holmes, 5th Earl of Abingdon, was the wealthiest and most powerful steam magnate in Oxfordshire, England following the invention of the Prometheus Engine by Reginald Hayes, in 1861. He was also the most powerful steel industrialist in southern England. He is noted for the creation of the Holmes Furnace, which was the most effective furnace at its time for smelting of steel and other metals that defined the era.
Early Life
Holmes was born on May 1, 1826 to a noble family in Banbury, where his father, the 4th Earl of Abingdon, held a large estate. Often, he was criticized by his contemporaries for his start as a young noble, because a lot of other powerful steam magnates had started their own companies from scratch. He was raised by private tutors from around the British Empire, and was well-educated by the time he went to Oxford University in 1844. He earned a Bachelor Degree in Mathematics in 1850, and then went on to earn a Master's Degree in Industrialization in 1852. He was at the top of his class for both of his graduations.
Government Service
Holmes began his career in industry during the lead-up to the Crimean War. He was employed by the British Crown to manage railroad infrastructure in 1853, following the original declaration of war. By the time Britain had declared war on Russia in 1854, railroads were three times more common than they were a decade earlier. After the Crimean War, Holmes was promoted to Chief Inspector of the Railroad Inspectorate, due to his success during the war and pre-war periods. He served until 1859, when he was promoted to a member of the Board of Trade, which was directly responsible for the Railroad Inspectorate.
Creating a Company
Barnabus Holmes had inherited a small fortune when, in 1855, his father died. Holmes immediately invested this money in promising railroad industry stock companies, and in coal processing plants across southern England.
Time with Hayes
In 1861, Reginald Hayes invented the Prometheus Engine, which revolutionized industry forever. Holmes maintained his position on the Board of Trade, but also took a job with Hayes' company. He was hired as Hayes' Director of Railroad Systems, and Barnabus, now 35, continued to perform well. When he was assigned to build a bridge over the Thames River, he realized that conventional iron would not work. He had to turn to a new, expensive metal - steel.
Creation of Holmes Steel Corporation
Holmes, while still working for Reginald Hayes, took all of his money out of the market and various companies he had invested in, and bought a large tract of land outside of Banbury's industrial quarters. He built a small steel factory, which was designed to provide him with enough steel for a few sturdy bridges. Using the Bessemer Process, Holmes created relatively inexpensive steel, which he then sold to Hayes for a profit. In 1865, Holmes resigned from his post with Hayes, and focused on Holmes Steel Coroporation.
Development of the Holmes Furnace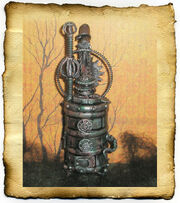 At first, Holmes Steel was just another small factory for steel production in England. Barnabus, who had some experience with the Prometheus Engine, decided to create an even more effective way to produce steel. For two years, while his steel company grew due to Holmes' personal finances, holmes devoted himself to creating a furnace based on the Prometheus Engine. Finally, in 1868, he completed the Highly-Operational Liquid Metal Energy System Furnace, which was patented as the HOLMES Furnace, and later simply called the Holmes Furnace.
The Holmes Furnace was operated by a single individual, who mostly just watched the machine to make sure it continued its operations. The furnace was started up by burning coal to create steam, which then powered the furnace to melt and smelt the metal inside. It was relatively universal - almost all metals could be smelted with this furnace.
Growth of Holmes Steel Coroporation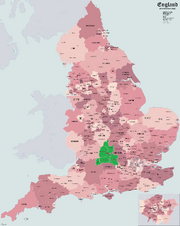 Many companies were interested in the Holmes Furnace, and offered a lot of Pounds for the rights to the furnace. Holmes, in his prudence, decided not to sell the rights to the patent, and instead converted his three factories - in Banbury, Abingdon, and Swindon - to his new method. They easily became more effiicent, and Holmes bought all competing steel companies and ironworks in Oxforshire, growing his corporation by adding six new factories in 1870.
A Regional Power
Following creation of a monopoly in Oxfordshire, Holmes desired to expand even further into England. He built and bought plants in Wiltshire, Berkshire, Buckinghamshire, Gloucestershire, and Hampshire, Surrey, and Sussex. By the end of 1872, and at the age of 46, Barnabus Holmes had a monopoly in central South England on steel.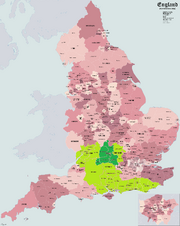 Community content is available under
CC-BY-SA
unless otherwise noted.