The Honourable


Corbin Archer Paynter, Sr.



35th Governor of California
Incumbent
Assumed office
6 January 1979
President
Jimmy Carter

Preceded by

Jerry Brown
Personal details
Born
8 February 1930 (age 49)
San Francisco, California
Citizenship
American
Political party
Democratic
Spouse(s)
Coraline Mandot
Children
Corbin Archer Paynter, Jr.
Charlotte Annabelle Paynter
Alma mater
University of California Berkeley
Occupation
Engineer
Religion
Roman Catholicism
Military service
Nickname(s)
Cap
Allegiance
United States
Service/branch
Navy
Years of service
1948 — 1953
Rank
Captain
Battles/wars
Korean War
Awards
Navy Cross
Silver Star
Purple Heart
Vessel
USS Chevalier
Corbin Archer Paynter, Sr., better known as C.A. Paynter, or by his nickname and initials Cap/C.A.P. (born 8 February 1930) is an American politician and engineer, who has been serving as the 35th Governor of California since 1979. He served in the Korean War as an officer and engineer in the United States Navy from 1950 to 1952, rising to the rank of Captain, where he earned his nickname.
Early life and education
Corbin Archer Paynter was born in San Francisco, California, the third of five children born to District Attorney Thomas Archibald Paynter and his German-American spouse Annabelle Maria Friedrich. Paynter's father was of half-English, half-Irish descent. His mother's grandfather, August Karl Friedrich, a German immigrant, settled in California during the 1852 California Gold Rush.
Paynter was a member of the California Cadet Corps at St Ignatius High School, from which he graduated in 1947. In 1947, Paynter entered Santa Clara University for a year, but then left to enlist in the United States Navy.
Military service
Upon enlistment, Paynter served on board the USS Chevalier as part of her engineering corps, rising to become her Chief Engineer during the Korean War. Through his efforts during the war, the Chevalier was saved from near-destruction at the hands of North Korean forces, and thus Paynter was awarded the rank of Captain, as well as the Purple Heart, Silver Star and Navy Cross. Honourably discharged at the end of the Korean War, Paynter returned to civilian life and enrolled in the University of California, Berkeley in 1954 to study for a degree in engineering. He graduated in 1961.
Entry into politics
After working for a year in the engineering industry, Paynter chose to enter politics instead, and joined the Democratic Party. He stood for election to the California legislature in 1964, and became the representative for California's 64th State Assembly District. After a second term in his seat he became the Leader of the Democratic Party in the State Assembly after the 1972 elections; his popularity continued to increase, especially among liberal-minded Californians for his open-minded, left-wing ideas.
After the sudden resignation of incumbent Governor Jerry Brown just months before the Gubernatorial elections scheduled for 1978, Paynter was asked by the Party to stand for election in Brown's place. Paynter resigned from his seat in the State Assembly and announced that he was running for election. His popularity helped him, and he won the Governorship. He was inaugurated in January 1979.
Policies
During his campaign, he promised the following policies to the Californian public:
Revival of the Californian economy and reversal of economic downturn
Creation of a Californian public health service
Improvement of the State education system
Expansion of the transport network to increase its carrying capacity
Elimination of unnecessary government expenditure
Reduction of taxes
Increased minimum wage throughout the State
Elimination of the archaic tipping system and institution of a Goods and Services Tax instead
Personal life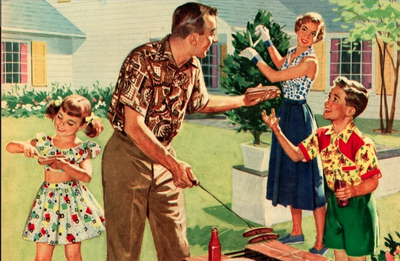 Paynter married 20-year-old Canadian Coraline Mandot in 1965, who bore him two children, Corbin Archer Paynter, Jr. (born 1969) and Charlotte Annabelle Paynter (born 1971).