This is a page for the PM3 Countryballs comics and more!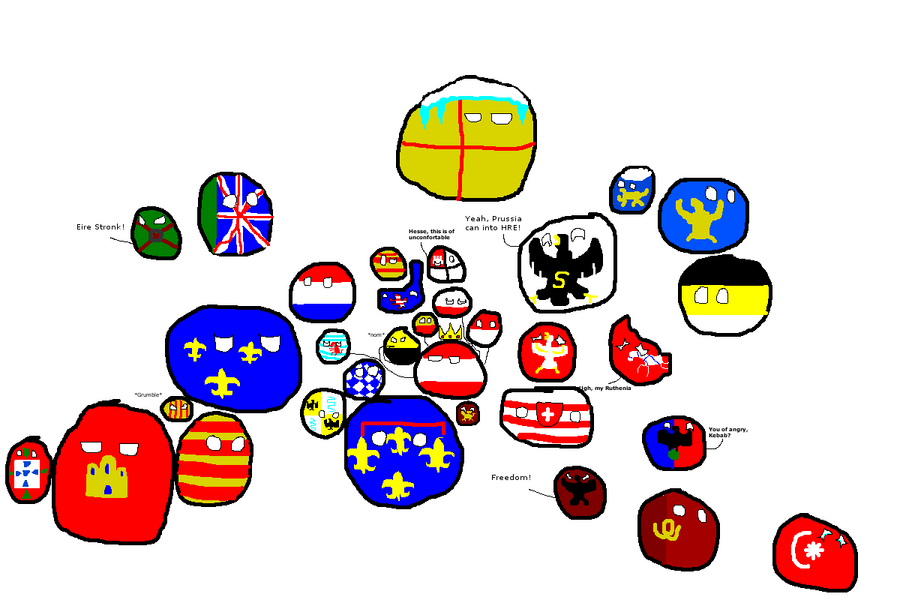 Useful links
Here are some useful links you can use to try to get started making countryball comics for PM3. Any other additions to this list are appreciated.
The Original Thread, taken from one of Iatg's blogs.
Official polandball tutorial, courtesy of r/polandball
Academie Polandballdaise, courtesy of r/polandball
Countryballs
Here you can list the many countryballs and their variants, doing daily tasks, different emotions, etc ...
Norseball
Pskovball
Novgorodball
This one took me a while ...-Lx (leave me a message)

LiaoBall
Manchuball
Georgiaball
Zapotecball
Mississippiaball
Livoniaball
Remeball
Korea/Joseonball
Lankaball
And many more
Feel free to add your own countryballs!
Comics
Borealian Affairs
Karelian War
Ottoman war
Misc Comics
Prusso-German War
Bengali History
Mughal History
Manchu history
Liao/Oirat History
Croatian History
Remeian History
Japanese History
About A Bavarian
My first countryball. - Cookiedamage (talk)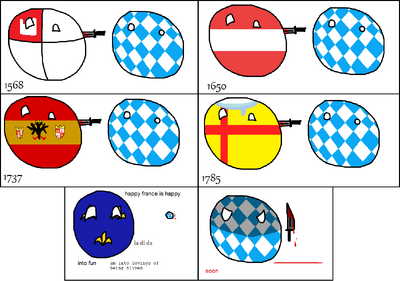 Footnotes