The following Great White South article is obsolete.

This article is no longer part of the Great White South timeline. This page has not been deleted from this website for sentimental and reference purposes. You are welcome to comment on the talk page.
Daniel Tarquin Quilt (6th of January, 1885 - 21st of August, 1949) was the 8th Chief Minister of New Vestfold. Quilt served as Chief for three non-consecutive terms, 1933-1936, 1939-1942 and 1948-1949. Quilt was the first Chief Minister of the Antarctic Nationalist Party. He was also able to fluently speak Russian, Norwegian and German and was a decorated veteran from the Antarctic Campaign during World War I. Today he is remembered for his influential leadership during the Antarctic Campaign of the Second World War, his inspiring speeches and his bitter rivalry with Y. Maxwell Isaacs. In 1949, Quilt became the second Chief Minister to die in office and was deeply mourned by the public of New Vestfold, as well as other countries on the continent.
Biography
Early Life
Daniel Tarquin Quilt was born on the 6th of January, 1885, in the country town of Ninnis, New Vestfold. He was the third of four sons to Kemp Fingal Quilt (1854-1913) and Martha Beatrix McKinley (1859-1942). His father was a struggling farmer who constantly required the help of his four sons. His struggling lifestyle is one of the key reasons Quilt joined the Antarctic Nationalist Party. As a child, Quilt was quiet and intelligent, having very few friends and a love of reading. Quilt frequently enjoyed reading Kipling and Shakespeare although his favorite was New Vestfoldian author Sir Howard V. Lester. Quilt was often bullied at school and had interests in writing and politics.
World War One
When World War I broke out and the first Antarctic Campaign was commencing, Quilt and his brothers, Gilligan Kemp Quilt (1881-1916), Joseph Fingal Quilt (1884-1916) and Lyman McKinley Quilt (1888-1954), all managed to enlist and saw combat in Santiago and Russian West Antarctica. In 1916, Quilt and several other troops were captured and tortured by the Katharan Liberation Army. Quilt's two elder brothers, Gilligan and Joseph, were killed while his younger brother evaded capture. Quilt was held as a POW until 1918 when Russian troops liberated the prisoners. Quilt held the rank of 2nd lieutenant during his entire military career.
Work and Early Political Career
Quilt began working as a journalist for the New Vestfold Inquisitor in 1919, where he focused on political columns and farming stories. Quilt's writing was very popular and was praised for his criticism of the Commonwealth United Party and the harsh treatment of farmers in the territory. In 1925, (six years after working for the paper), he joined the fast growing political party, the Antarctic Nationalist Party, which aimed to improve the lives of farmers. In 1927, Quilt succeeded in acquiring a political seat and by 1931 he became leader of the party. As the Antarctic Nationalists were the successors of the deteriorating Progressive Party as one of the major parties, Quilt was seen as current Chief Minister and leader of the Commonwealth United Party Sanford J. Drillman's opponent and successor.
Chief Minister: First Term (1933-1936)
In 1933, Quilt lead the Antarctic Nationalists to their first election victory, defeating the incumbent Sanford J. Drillman, and became the eighth Chief Minister of New Vestfold The major upheaval for Quilt during his first term was the Great Depression and numerous farming strikes. Through Quilt's 14 Step Plan, New Vestfold's agricultural industries increased with more benefits presented to farmers, as well as pulling the Territory through the worst of the Depression while the mainland still suffered. Despite huge growth in his popularity and the beneficial skills he offered, Quilt narrowly lost the 1936 election to veteran politician Sir Herbert Jenkins
Chief Minister: Second Term (1939-1942)
Due to numerous blunders, foreign tensions rising and ineffective policies, the public started to lose trust in
Jenkins
and consequently reelected Quilt in 1939.Sensing the dangers of
New Swabia
's,
Nazi Germany
's and
Bellinsgauzenia
's rise in power, Quilt set his agenda to preparing New Vestfold for the inevitable war that was coming and the
conflict
that may be on the Antarctic continent.
In September 1939, when New Swabian troops started to invade
Maudland
, Quilt authorized the formation of two full battalions to be formed in the territory. Quilt's initial use for the battalions was to promote peace throughout the allied nations of Antarctica and along New Vestfold's border with Axis supporting Bellinsgauzenia. However, due to the advancement of enemy troops on Allied land and the threat of
Kerguelen
joining the Axis, Quilt relocated the battalions to Maudland to fight on the front which caused much controversy and public outrage. Quilt made many foreign visits to Maudland and
Eduarda
to overlook the war efforts. Quilt had an unfriendly relationship with Maulandic MP
Matthias Bryn
and would often clash heads with him. Quilt is quoted to have called Bryn an "arrogant scoundrel", while Matthias said to fellow colleagues, "the Davis Territory stands no hope for future development while that man leads their government." Despite their often brawls and arguments, the two were both able to make good calls and strategic moves during the campaign. By December 1941, New Swabia proclaimed neutrality and gave back all occupied land, hence, resulting in the end of the Antarctic Campaign. Quilt brought all New Vestfoldian troops, battalions and military volunteers home and planned to have them patrol the border between New Vestfold and Bellinsgauzia. However, despite his legendary leadership through the worst of the war, another narrow election resulted in Quilt being replaced by his greatest and most hated rival
Y. Maxwell Isaacs
.
Chief Minister: Third Term (1948-1949)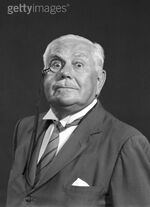 From 1942 to 1948, Quilt maintained the position of leader of the
Antarctic Nationalist Party
despite numerous challenges from other colleagues. In opposition, Quilt never missed a moment to insult or patronize Chief Minister Isaacs, worsening their already competitive and bitter relationship. In 1948, after furious election campaigning, Quilt won his third election much to the disappointment and anger of Isaacs. Following his election win, Quilt set of to finalize the war reconstruction plan and even appointed future Chief Minister
Natalie Sidebottom
as Ambassador to New Swabia. Quilt made numerous trips around the continent and to the mainland and continued to better the lives for families and farmers. Quilt Continued to serve as Chief Minister until his death in 1949.
Death and Legacy
Main article: Funeral of Daniel Quilt
In the early months of 1949, Quilt began to become ill and overly tired. Still being the workaholic that he was, Quilt persevered as Chief Minister against the wishes of his colleagues and family. With every foreign trip and Parliament seating he took part in, his condition worsened, until he suffered a stroke on August 18 and slipped into a coma. Three days later, Quilt passed away on the 21st of August, aged 64. Quilt's funeral was one of the largest on the territory and attracted several high ranking politicians and celebrities from New Vestfold, Australia and other nations. Numerous scholars have suggested that, as far as Chief Ministers go, Quilt was one of, (if not the), greatest Chief Minister New Vestfold has had. On January 6th, 1965, (what would be Quilt's 80th birthday), a bronze statue of him was unveiled in the center of Davis. The Melbourne Cup racing horse Comfortable as Quilt was named after this Chief Minister. In the 2007 blockbuster film, The Red Snow, (A film about the dramas of all the WWII leaders), Quilt was played by Australian actor Stefan Dennis. In an episode of the alternative history series Sliders, where Antarctica is ruled by New Swabia, Quilt is mentioned as being a failed and hated politician who was being imprisoned in Nazi-controlled Davis.
Personal Life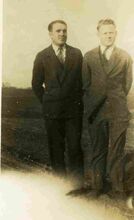 Quilt met his wife, Sarah Sabrina Turtledove (1885-1962) in high school in 1901. When the two were twenty one they married with a small ceremony. The couple had five children:
Gavriel Kemp Tarquin Quilt (1907-1995)
Penelope Sabrina Rachel Quilt (1909-1967)
Uriah Lyman Quilt (1910-1980)
Frederica Nina Jane Quilt (1913-1977)
Linda Sarah Quilt (1920-1999)
Sarah was a teacher who taught primary schooling and was known for her philanthropy. She is also noted for writing the biography of her husband My Quilt, my blanket.
Quilt was known for his quiet and polite manner and would very rarely lose his temper, but on the occasions that he did was usually in debates with Isaacs or Bryn and would be remembered for a long time after wards. Quilt had an exceptional skill at learning different languages and musical instruments, like the trombone. He was also a gifted poet and gardener. Quilt was very close to his family and would frequently play cards with his brother Lyman. He was also remarkably witty and humorous which he made apparent in speeches and quotes.
Quotes
"He is the most arrogant scoundrel I have ever known since I last saw an Errol Flynn movie"
— Daniel Quilt, after a meeting with Bryn
"I will acknowledge that he is a great leader, but he is not on my Christmas card list"
— Daniel Quilt
"Cuddling a cactus for an eternity would be more comfortable then being in the presence of that man for five minutes"
— Daniel Quilt in an interview about Isaacs
"If I weren't a high ranking politician, I would very much like to break the other half of his glasses"
— Daniel Quilt, referring to Isaacs trademark monocle
"I know he is a veteran politician, but the day comes when a respected General must be replaced by a lonely Private"
— Daniel Quilt, referring to Isaacs' retirement rumors
Miscellaneous
"There are two things in this world that are truly painful: losing the love of your life and watching the Commonwealth United win an election."
"Yes, I was once a journalist. I fabricated the truth, misled the public and was paid handsomely. Some might say I was overqualified to become Chief Minister."
"It is worth noting that some of the smartest and most brilliant people in our lives are our enemies."
"I see alcoholism as a form of suicide that might allow you into heaven."
"Of course I can lead this territory through a war. I am the father of five children. after all."
Community content is available under
CC-BY-SA
unless otherwise noted.