Republic of Texas
Timeline: 1983: Doomsday
OTL equivalent: eastern Texas

Flag
Coat of Arms

Location of eastern Texas, East Texas

Capital
Nacogdoches
Largest city
Nacogdoches
Other cities
Tyler, Bryan, College Station, Hemphill, San Augustine, Madisonville, Crockett, Lufkin, Appleby, Rusk, Palestine, Huntsville
Language
  official
 
English
  others
Spanish
Religion
Christianity
Ethnic Group
59% Caucasian, 31% Hispanic, 8% African-American, 2% other
Governor
Roger Van Horn
Area
25,106 mi²
Population
280,000 (estimated) 
Established
1989
Currency
West Texas dollar; Mexican peso; barter
Eastern Texas, formally known as The Republic of Texas, was established in 1989, and consists of several counties from the eastern part of the former U.S. state of Texas. The nation's capital is Nacogdoches; other important towns include Tyler and College Station. The nation's borders are shown in blue on the map to the right, relative to the other survivor states in former Texas
Roger Van Horn is the current Governor.
History
Eastern Texas got its share of strikes on Doomsday. The largest concentration of strikes came in and around Houston. Some other regions, including Texarkana, were also hit.
The destruction caused by Doomsday led to an influx of refugees not only from Texarkana, Longview and other military targets, but from the destroyed cities of Dallas and Fort Worth in the north and Houston and Galveston from the south. Effects from fallout, starvation and fighting over scarce resources led to a reduction in population to a mere 360,000 people by the fall of 1984. The standard of living soon reverted back to a 19th-century level, as people were unable to restart power plants damaged on Doomsday or in subsequent fighting.
The surviving city-states, notably Tyler, College Station and Nacogdoches, alternately fought each other for remaining resources and worked with each other to secure said resources. It became clear to everyone that cooperation, not fighting, provided the region's best chance of survival.
On May 8, 1989, delegates from 13 area towns met at Stephen F. Austin University in Nacogdoches and agreed to form a successor to the state of Texas known as the Republic of Texas. A few towns in central Texas close to Bryan and College Station had discussed joining the new Republic of Texas but opted out, believing that they would be able to handle their own affairs and better than a Nacogdoches government would.
From 1989 to 1992, scouts were sent into the Dallas, Texarkana, Houston and Waco regions to see if anyone else had survived. The scouts who returned from the Houston and Texarkana areas reported no signs of life and "massive" devastation; scouts assigned to Dallas and Waco never returned. When Houston scouts died of radiation-related causes, the political leaders called off all subsequent officially-approved expeditions.
One unauthorized attempt into western Texas was made in 1995; the scout's written records was found amongst his remains west of Waco by the first West Texas Army-led expedition into eastern Texas (the Army has said it will release the records to the public, but has yet to do so).
Four unofficial expeditions did take place, however, in March 1993; October 1993; September 1994; and April 1995. The April 1995 expedition - consisting of a self-styled survivalist and seven marginally employed men - left Lufkin in the dead of night the morning of the 21st and headed south.
According to records, the expedition changed directions "several times" before heading for Woodville. At daybreak of the 26th, the expedition attempted to enter the Woodville town limits, only to run into what they thought were local police or militia; the locals shot at the expedition, killing one and injuring two. Of the five who escaped the ambush, two fled for presumably Nacogdoches (they never were seen again), while the three - including the ringleader - hid in an abandoned gas station outside of town, trying to figure out their next move.
They were eventually discovered, and sent back north with a simple message for the eastern Texas governemnt (and anyone else): STAY OUT. This led to the Nacogdoches government sending Texas Rangers into the area, to scout it out and determine who was there and how strong their forces were.
The Rangers and the militia skirmished several times over the next several years. The militia popularly became known as the "Neches River outlaws" and initially were somewhat romanticized by the local populace. As news of their true nature became known to the public, the "outlaws" were seen as just that. While the Rangers and other eastern Texas forces could contain the outlaws to an area between Woodville and former Beaumont and Port Arthur, they didn't have the means by which to effectively remove them.
The outlaws seem to realize their time is limited, as West Texas and Mexican Air Force jets have done periodic flyovers of the region. The question is how to best remove the outlaws, without harming innocent lives.
With the outlaws contained to their own area, Nacogdoches turned the bulk of its attention to other concerns.
Efforts at restarting the power plants eventually paid off in January 1996, when what is now called the Central Nacogdoches power plant was restarted. Engineers at Texas A&M and Stephen F. Austin Universities were able to build working radios, enabling the region to monitor radio stations out of Mexico, Puerto Rico, Cuba....and West Texas.
Once the situation in western Texas was ascertained from radio monitoring, eastern Texas officials debated on whether to send scouts into the region. Mindful of the earlier failed expeditions into the Dallas and Houston areas, officials eventually called off scouts, and instead debated, and agreed, upon an unorthodox strategy: announce the nation's existence to the known world via radio.
On May 8, engineers got a transmitter for one of the Nacogdoches radio stations working, nearly 13 years after Doomsday. Further tests saw the station's reception gradually increase from a 1,000-foot radius from the transmitter to covering Nacogdoches, then reaching into Tyler and College Station.
On June 4, weak AM radio signals coming from eastern Texas were heard in Sweetwater for a brief time before the signal went dark. The morning of June 5, the signal returned, strong enough to be weakly heard in Odessa; an announcer briefly identified the station as "KVRT AM 860, in Nacogdoches, the official voice of the Republic of Texas". The signal went dark again, but has reappeared each day at the frequency at 10 AM local time, before going dark at 11:13 AM.
The evening of June 20, at 9 pm Central Time, the signal returned, and this time it was heard loud and clear not only throughout West Texas, but also in Deseret and as far south as Monterrey, Nuevo Leon in Mexico. The morning of June 21, Craddick told his military leaders to prepare for a trip to Nacogdoches.
The expedition left for Nacogdoches on June 23. July 1, as the expedition was setting up camp outside old Waco, the Nacogdoches signal broke its established format. An announcer acknowledged the Republic as "western Texas" and indicated those in the region had knowledge of West Texas and other survivor states through radio, and was anticipating the Army expedition's soon-arrival in the region. The afternoon of July 1, the Army affirmed to West Texas Radio that it would seek to control news about the expedition for "security reasons and the safety of the expedition, but it would not hamper the feeding of information to the public regarding discoveries in and en route to the region."
On July 6, 860 AM out of Nacogdoches began broadcasting three times a day, at 10 am, 3 pm and 9 pm, carrying a question and answer format with local leaders regarding the history of the region and its society, as well as stating that a welcoming party made up of local law enforcement and the Republic's Secretary of State would meet the West Texas Army in Palestine, for an escort into Nacogdoches.
That meeting indeed occurred at 11:17 AM local time on July 9 just west of Palestine, between the West Texas expedition and members of a similar expedition from eastern Texas. A radio report described the meeting as "20th-century Army meets sheriffs from the old West".
At the same time, West Texas military made formal contact with explorers from the State of South Texas at Yarbrough Lake, about 70 miles south of former San Antonio.
That morning, the radio signal believed to be coming from the Nacogdoches broke its established pattern. A one-minute announcement beginning at 10AM local time (4PM GMT) was repeated over the next hour and 15 minutes. The announcer first identified the station as "KVRT, the voice of the Republic of Texas", then paused for five seconds before making the following statement:
Over the past month we have been broadcasting twice each day over this frequency, from the city of Nacogdoches in the state of Texas, now the Republic of Texas. We acknowledge the nation of western Texas, and also that our broadcast must have surprised all of you out west. We are in Nacogdoches, the capital of our region, which also includes 12 other towns: Tyler, Bryan, College Station, Hemphill, San Augustine, Madisonville, Crockett, Lufkin, Appleby, Rusk, Palestine, and Huntsville. We have been able to monitor radio stations out of western Texas and other states in the area at night, and are overjoyed that others have survived the cataclysm that destroyed our country in 1983. We are eager to meet representatives from the Republic of western Texas in the coming days and will extend every courtesy. We look forward to further communications, and to learning more about you, as you learn more about us. Thank you, and God bless Texas.
On August 6, 860 AM began broadcasting three times a day, at 10 am, 3 pm and 9 pm, carrying a question and answer format with local leaders regarding the history of the region and its society, as well as stating that a welcoming party made up of local law enforcement and the Republic's Secretary of State would meet the President Craddick West Texas Army in Palestine, for an escort into Nacogdoches. That meeting indeed occurred at 11:17 AM local time on August 9 just west of Palestine, between the West Texas expedition and members of a similar expedition from eastern Texas. A radio report described the meeting as "20th-century Army meets sheriffs from the old West". Craddick travelled on nonstop to Nacogdoches, and was escorted by military caravan nonstop to the eastern Texas capital.
The morning of August 11, a press conference with Conaway and Republic of Texas Governor Bertis Matlock was held at the Main Theater in downtown Nacogdoches. Much of the press conference was spent detailing the histories of the two republics, but it was announced that the two countries had signed a treaty including provisions for medical and infrastructure aid from West Texas and its allies, as well as talks to determine the future "political" relationship between the two parties. The conference was briefly interrupted by a heckler - a locally known comedian - who yelled twice from the back of the theatre "where the hell were you West Texans all this time?" The heckler was led away by local sheriff's deputies, but Conaway replied "no, he has a point. We should have been out here sooner. We had our own issues. We're committed now to working with your Republic, and with other nations in the former United States and other areas of the region." Matlock said he had appointed Tyler Sheriff Roger Fergersen to work with West Texas Colonel Rafael Ramirez in "regards to law enforcement matters here and in West Texas helping us to set up an Army." Craddick also said that Ramirez would oversee a group of 600 West Texas Army personnel assigned to eastern Texas for a six-month period.
Mexican diplomats and military arrived in Nacogdoches via helicopter on the 15th; Craddick was flown back to Midland, via Mexican Army helicopter, on the 18th.
The Republic of Texas Army was formally established in January 1996, its headquarters in Nacogdoches and main base at the former A.L. Mangham Jr. Regional Airport.
In 1999, Texas A&M University in College Station and Stephen F. Austin in Nacogdoches were formally re-established as full universities and joined the Texas Regional Association of Colleges and Universities formed by West Texas Department of Education officials three years earlier (and authorized by its eastern Texas counterpart).
When 150 homes and 42 businesses in Jacksonville (south of Tyler) were connected to the power grid, officials declared the entire Republic of Texas to have 'full access' to electric power.
The nation endured one of its greatest crises in 2001. On May 4, Mexican Ambassador Rafael de la Torre seriously injured after an ambush by radical Confederate survivalists who posed as Texas nationalists. The arrest of the ambushers, and subsequent trial, bought attention to the latent discontent amongst many natives of the former U.S. regarding Mexico's assistance and investment into the former state. It forced Mexico to deny it was planning to take the state by force and affirm several agreements it had made, dating back to 1985, to respect "the sovereignty of a state or states that emerged in the former United States"
The North/South Highway connecting Tyler to Paris, northern Texas was shut down in the fall of 2004 after several attacks by bandits on trucks and horses using the highway for trade. Thanks to the efforts of the Republic Army, Texas Rangers and local law enforcement, the bandits were captured or killed over the next 10 months. Full access to the highway by civilians was restored by February 2006.
By 2008, radio service had been restored to the region and most households had at least one working radio, able to receive signals from stations in the nation, region and as far as Central America and the North American Great Lakes. The news that television service would be restored with the opening of a nationally-owned station in Nacogdoches was met with great excitement. TV sets showing signals from West Texan and Mexican networks drew crowds into the thousands at Texas A&M, downtown Nacogdoches and downtown Tyler.
The 25th anniversary of Doomsday was observed with a national day of mourning on September 25 throughout the Republic. Channel 11, the Republic-owned television station, went on the air with a retrospective on the events of September 25 1983 and their aftermath.
In December 2008, a government document detaied the "baby boom" that occurred in the past 20 years. The baby boom was attributed primarily to the call by government officials after the Republic's founding to have as many babies as possible.
Texas reunification
The Republic of Texas is a proposed unification of various entities within the borders of the former U.S. state of Texas:
the "Republic of Texas" currently established in eastern half of the former state,
the cities of Graham and Paris and various farms and townships scattered across the northern part of old Texas.
The Republic of Dos Laredos has told authorities from surrounding nation states and the League of Nations it is not interested in uniting with the proposed Republic of Texas.
The residents of the various survivor towns and townships in the central portion of old Texas are satisfied with the status quo, but would likely vote to merge into the new nation.
A loose association of towns in southeastern Texas, led by a sometimes contentious faction of five political entities in the town of Victoria, has expressed interest in joining the alliance. An area that at times in the 1980s was considered borderline lawless, it wants to join the Republic but suffers from a lack of strong political leadership. Even in 2011, any country that deals with the region diplomatically and/or politically has to deal with numerous entities claiming to represent it.
On June 23, 2010, Eastern Texas Governor Roger Van Horn and West Texas President Mike Conaway held a joint press conference at Stephen F. Austin University to announce their countries would seek to merge into one entity, the Republic of Texas, by June 2010 pending voter approva. The press conference was predicated by newspaper reports in Nacogdoches, Midland and Monterrey, Mexico the past weekend detailing Conaway's "secret" negotiations with eastern Texas, South Texas and various survivor communities throughout the former U.S. state of Texas. Radio stations in Nacogdoches and Edinburg, Rio Grande Valley, reported that both men would travel to the RGV in the next weeks to "finalize" the RGV's merger with the proposed Texas republic.
Northern Texas also is likely to join the proposed republic, although a sticking point is believed to be local political leaders' preference for a 'State of North Texas' and some political power that would supersede that of the national government.
In July 2010, political leaders in Midland and Nacogdoches began formal discussion of merger of their two countries by January 1, 2012.
The process involved drafting a constitution for the new country, and then presenting it to voters across the former state in a referendum to be held in May 2011. A majority vote (51 percent or more) was required for full passage.
The constitution was overwhelmingly approved in all of the recognized Texas survivor states on May 31. The breakdown is as follows:
West Texas 92% yes, 7% no, 1% undecided
Eastern Texas 94% yes, 5% no, 1% undecided
RGV 96% yes, 2% no, 2% undecided
Graham 83% yes, 13% no, 4% undecided
Paris 86% yes, 8% no, 6% undecided
Borger 67% yes, 11% no, 22% undecided
Association of Central Texas 84% yes, 12% no, 4% undecided
As the measure was approved, the seven states have begun to choose delegates for a constitutional convention at Stephen F. Austin University in Nacogdoches in August 2011 to approve the new constitution.
Upon approval of the constitution, West Texas, eastern Texas, South Texas, RGV, Graham, Paris and the association of Central Texas towns would each nominate their heads of state for a special Presidential election in November 2011. The winner of that election would be inaugurated on February 20, 2012.
Any union or official association with the United States, North American Union and/or the East American Alliance has been put on hold until the formal re-establishment of the Republic of Texas; in the interim, all seven states have established solid relations with each of those entities.
One likely alliance is a sort of NAU/East American Alliance-type alliance with nation-states in Broken Bow, Hugo and Stillwater in former Oklahoma; the state of Louisiana (including Lake Arthur); Hattiesburg and Natchez in former Mississippi; and possibly Hot Springs in former Arkansas. This alliance would in turn be allied with Mexico and be more allied on the international stage with the ANZC than with the South American Confederation.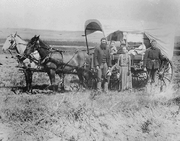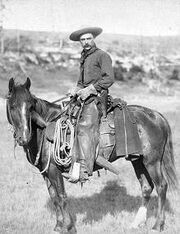 Government and politics
The Texas state constitution was adopted as is when the towns confederated, and the governmental structure was initially established on as much of the pre-Doomsday state model as possible.
The Governor's Mansion is a private residence near the Stephen F. Austin University campus in Nacogdoches donated to the Republic after confederation. The Legislature meets on the SFA campus, as officials decided there was not enough manpower nor material to build a new state capitol building. Other state agencies have their offices either in downtown Nacogdoches, or on the SFA campus.
Politics are dominated by the successors to the pre-Doomsday Democratic and Republican parties. The Republicans tend to be conservatives appealing to the large Southern Baptist base in the region and make up roughly 60 percent of registered voters. Democrats, making up 34 percent of voters, are found mainly in the capital of Nacogdoches and in College Station and have a more liberal, progressive view of social issues. Abortion and homosexuality are two issues the Democrats have pushed in recent years. Independents make up the other 6 percent of voters, and tend to reject both the perceived (and real) far-right and far-left extremes of both parties.
Economy
Farming, ranching and cotton have been the biggest industries in the nation since confederation.
Though they will continue to play a big role in the local economy, it is anticipated that oil and natural gas production will ramp up significantly in the next couple of years. The East Texas Oil Field, one of the biggest such fields in the pre-Doomsday United States, has been dormant since 1983. Tests by Mexican and West Texas petroleum companies are ongoing to see how much oil is there, and how many barrels of oil the basin could export over the next 25-50 years.
Tyler's economy has exploded in the past decade in part because of its role in the rose-growing industry. Nearly coming to a halt after Doomsday, the industry was kept alive by local enthusiasts and opened up to the West Texas and Mexican markets after eastern Texas's discovery. Since then, Tyler has been shipping roses first into the former Texas survivor republics and Mexico, then the Caribbean and South America, and more recently many of the survivor republics in the former U.S.
Tyler also is a leader in the manufacturing of residential package air conditioning units and commercial condensing and package air conditioning units, which are greatly in demand especially throughout southern North America.
Nacogdoches's economy is distinguished by its being a major producer and exporter of blueberries.
West Texas and Mexico also hope to develop the abundant natural gas fields in the region.
In 2010, West Texan and Mexican economists and officials are looking for ways to pour money into the region. They recognize that most people will need job training in the new, 21st-century economy that the two countries are trying to develop in eastern Texas, and they will need to be able to earn money. The challenge is how to develop a strong middle class, and not have a third-world nation perpetually dependent on heavy government aid and private charity assistance.
It is hoped that oil, natural gas, cotton, farming and ranching, along with lesser industries like the rose-growing industry being redeveloped in Tyler, will provide a solid base for a strong eastern Texas economy.
Currency
Barter became the de facto system right after Doomsday and, until the reunion with West Texas, persisted as the only way to trade and obtain goods and services. Over the years, there were various attempts to establish a monetary-based economy. The longest-lasting was from 1994 to 2000, when the government pushed the U.S. dollar, and then the Texas dollar, as the monetary standard. Even then, nearly everyone used barter in some form or another. The Texas dollar was abandoned in 2000.
Currently, the West Texas dollar and Mexican peso are the two currencies in use in the region.
Military/law enforcement
There had been no organized military in the country until its reunion with West Texas. The biggest threats to the republic came from criminals and roving gangs of bandits, and those were dealt with by local law enforcement. The police departments for all 13 towns had an agreement to work together when necessary, and there was a provision in the eastern Texas constitution for a draft of all able-bodied men in case of invasion.
West Texas military has a presence in east Texas and is currently working to establish some sort of Army for the nation. Some observers believe the east Texas Army will be, if not in name, then in practice part of the West Texas military.
Local law enforcement in each town is led by a sheriff, voted in by citizens, and responsible for appointing, oversight and training of deputies and other officers. In Nacogdoches, College Station and Tyler, a police chief oversees the department, and regional deputies handle the duties a sheriff would in smaller towns.
The Texas Rangers of eastern Texas were responsible primarily for the protection of the governor and his family. Their duties are currently being expanded to be more reflective of their West Texas counterparts.
International relations
Eastern Texas currently is not a member of the League of Nations, although it has sent an observer to LoN regional headquarters in Hattiesburg, former Mississippi.
Culture
Music
Popular music in the region remains dominated by pre-DD styles of country, rock and gospel music, along with various styles of Hispanic music. Don Henley, a former student at Stephen F. Austin who was a member of the pre-Doomsday rock band The Eagles (and is believed to have died on DD in California), was an early post-DD influence for would-be musicians at SFU.
In recent years, pop music from Mexico, Europe, South America and the ANZC have taken hold among high school students and kids; college students prefer more alternative music from those regions and the music coming from campus-based groups throughout former Texas (namely Texas A&M).
Arts
The College Station Orchestra, formed by classical music teachers and enthusiasts from Texas A&M, was formed after an A&M music professor was repeatedly told by a former bank executive in the weeks after Doomsday that they nor humanity would survive. The professor formed the orchestra "as a reminder that even in the worst, the most dire of circumstances, we must not lose what makes us human." The orchestra performed impromptly throughout College Station for people working in fields trying to grow much-needed crops, to "encourage them and remind them there is a future worth building and working for."
Religion
The Texas Baptist Convention, headquartered in Nacogdoches, has by far the largest religious presence in the nation. An estimated 58 percent of citizens belong to TBC churches, and the TBC has long been active in national politics.
The Roman Catholic diocese of eastern Texas is the second-largest religious body in the nation ,making up an estimated 28 percent of citizens. The diocese takes a neutral stance in regards to politics, but members have been known to side with the TBC-led "conservative movement" or with progressives. Many Hispanics are Catholic, as the church has been part of their families for several generations.
Other Protestant denominations and sects - Pentecostalism in particular - make up 8 percent of citizens. 2.5 percent profess to be atheistic or agnostic, 1 percent have "no religion" and .5 profess other religions, specifically Judaism, Taoism and Buddhism.
Sports
Sports in the so-called Republic of Texas (a group of small city states in the eastern portion of former Texas) was described by a West Texas military soldier as "what might be if you took modern sports and transported them back to the old West."
American football was played as it was pre-Doomsday, although the type of ball the locals have been able to manufacture had forced the sport to become more of a running game than a passing game. Helmets were a hybrid of leather with facemasks made out of copper, iron or other metals; today, helmets are imported from Mexico.
Baseball also was played as it was pre-Doomsday, although the ball was more "dead" (which has cut down on home runs); home plate was made out of wood; and batting helmets were initially those used pre-Doomsday. As those wore out, for a short-time helmets were made out of cast iron, with primitive, cotton-based padding inside. Later on, individual cloth helmets or hats fortified with resin to a plastic-like consistency were developed. Today, all equipment has been updated to 2010 standards.
Association football, known as soccer in the region, is the third most popular sport. Observers from West Texas and Mexico were surprised at the high level of play in the primary amateur league, and especially by the talent of midfielder Clint Dempsey, a Nacogdoches native.
Media and communications
The famous radio station at 860 AM, with the call letters KVRT (KSFA pre-Doomsday), now operates seven days a week, from 5 AM. to 11 pm. local time. It broadcasts a mix of news, sports, talk shows, religious programming, music (primarily country), as well as comedies, dramatic programs and soap operas.
KTRN 98.7 FM, based in Nacogdoches, is an affiliate of Texas Public Radio.
KXLO 100.3 FM, based in Tyler, plays country music, pre- and post-Doomsday.
KTAM 107.9 FM, based in College Station, carries Texas A&M University sports and plays pre- and post-Doomsday rock music.
Private broadcasters are looking to establish up to six more stations in the region by fall 2011.
Channel 12, an affiliate of the Texas State Network, went on the air in Nacogdoches in 2008 with a retrospective on the events of Doomsday (mostly referred to on the program as World War III, as DD had been known in the region for decades).
Telephone service has been established between Midland and the Governor's Mansion in Nacogdoches; West Texan and Mexican companies aim to have all government agencies wired by the end of 2009 and service to all 13 towns restored by fall 2010.
The Daily Sentinel, based in Nacogdoches, is the nation's newspaper of record.
Education
Two universities reopened in the years after Doomsday: Stephen F. Austin University in Nacogdoches, and Texas A&M University in College Station.
They have been credited with helping maintain a high level of literacy amongst the populace over the years, and also derided by conservatives for being bastions of "leftism". Present national conflicts over abortion and homosexuality began on both campuses.
Attractions
Tyler boasts the Caldwell Zoo, one of the biggest zoos to survive Doomsday and currently one of the largest in North America. Tyler also hosts the Tyler Rose Festival, which celebrates the role of the rose-growing industry in the local economy, in October.

Nacogdoches boasts a number of small museums and historical sites relating to the region's history. It claims to be the oldest town in the former state of Texas, with records of a settlement dating back 10,000 years. The historic Main Theater continues to be used for concerts and major political and cultural events. The town also hosts the Blueberry Festival annually on the second saturday of June.
Community content is available under
CC-BY-SA
unless otherwise noted.