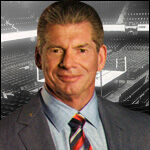 Folly of a Titan. Follows the events that may have transpired if Vince McMahon's supercard event called 'WrestleMania' was not as successful as it was in our timeline.
Landscape of Wrestling Before WrestleMania
The wrestling scene in North America was heavily riddled with territorial promotions governed by the organization called the National Wrestling Association or the NWA. Up until the 1980s the NWA held considerable power over the Wrestling scene in North America and even in some parts of Japan. It was not until Vincent K. McMahon Jr. bought his father's promotion WWWF, a company that led the wrestling scene in the New England area, from his father in 1982, renaming it to the World Wrestling Federation or WWF.
McMahon's plan to go national began with signing American Wrestling Association superstar Hulk Hogan and to play Hogan's nemesis McMahon Jr. signed North Carolina bad-boy Rowdy Roddy Piper and Jesse "The Body" Ventura. Promoters become furious when they heard McMahon Jr. began syndicating WWF television shows outside the New England area, along with his deal with Coliseum Video distributing VHS tapes of WWF shows across North America. The move that broke the tense relations between the WWF and the NWA was when McMahon Jr. bought Georgia Championship Wrestling (GCW) in May of 1984, GCW wrestling time slot on Superstation WTBS (now TBS) now played WWF shows where GCW's should have been. It was not successful due to viewer protest and low ratings. TBS began airing wrestling shows from Ole Anderson's Championship Wrestling from Georgia (CWG) and Bill Watt's Mid South Wrestling (MSW) which gained higher ratings than McMahon Jr.'s time slot, McMahon later sold his time slot to rival promoter of Jim Prockett Promotion (JCP) owner, Jim Crockett Jr.
The professional wrestling scene was just not focused on McMahon Jr.'s expansion, but also on the other territory promotions that stayed loyal to the NWA's governing body status. The JCP, headquartered in Charlotte, North Carolina was still the leading promotion in the Mid-Atlantic region of the US, with such stars as Ric Flair, the Briscoe Brothers, Greg Valentine, Iron Sheik, Ricky Steamboat, and Ivan Koloff. World Class Championship Wrestling (WCCW), out of Dallas, was the main promotion in the Southeastern/Southwestern region of the US, run by Fritz Von Rich, and a roster whose main attraction was mainly members of his family such as David, Kerry and Mike Von Rich. In Tennessee a battle of promotions arose between Jerry Jarret's own Continental Wrestling Association (CWA) containing wrestlers who would go onto Vince McMahon's WWF such as Jeff Jarret, Hulk Hogan, Randy Savage, Jerry Lawler, Jesse Ventura, Terry Funk, 'Superstar' Bill Graham, and 'Mr. Wonderful' Paul Orndorff. Continental Championship Wrestling (CCW) headed by Ron Fuller would be considered a forerunner to the future Extreme Championship Wrestling (ECW), due to its highly dangerous matches. Portland Wrestling headed by Don Owen was the only company in the Pacific West who held any real power in wrestling, while the AWA, NWA's competitor, kept control of the American heartland.
Professional wrestling was not just beginning to gain a hold in the United States but also in other neighboring countries to the north and south. Such as Stampede Wrestling headed by Stu Hart in Calgary, Canada, Hart known for the famous Hart Family Dungeon would later create wrestlers such as Bret Hart, his brother Owen, Davey Boy Smith, Jim Neidhart, Chris Benoit, and many others. To the south in Mexico Consejo Mundaide Lucha Libre led the wrestling scene in Mexico with its fast paced matches and athletic 'cruiserweights'. In Japan two companies remained dominate Shohei Baba's All Japan Pro Wrestling and his close friend Antonio Inoki's New Japan Pro Wrestling, took a much more serious take and wrestling removing story lines to a 'pure' style of wrestling.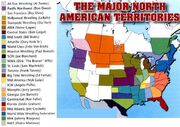 WrestleMania
Vince McMahon's quest for WWF began with Wrestlemania - a 'supercard' that was created to counteract JCP's successful Starrcade event. Vince McMahon started cross promoting with MTV. In addition celebrities such as Muhammad Ali, Liberace, and Cyndi Lauper also appeared on the build up to Wrestlemania. Feuds between Wendi Rticher and The Fabulous Moolah began over the WWF Women's title, Junkyard Dog and Greg 'The Hammer' Valentine over the WWF Intercontinental title, Nikolai Volkoff and The Iron Sheik faced off against  the US Express (Mike Rotundo and Barry Windham) for the WWF Tag Team titles, and the main event being Hulk Hogan and Mr. T (with Jimmy 'Superfly' Snuka) vs 'Rowdy' Roddy Piper and 'Mr. Wonderful' Paul Orndorff (with 'Cowboy' Bob Orton) with Muhammad Ali as the special guest referee. As Wrestlemania went on the audience of Madison Square Garden found themselves entertained, but not in the ways of cheers and boos, but with laughter as their famed icons participated in a, as one fan said 'clown show', dedicated fans found themselves quickly disappointed, such comments as calling it a 'sh*t show.' Not only was it a disaster in front of a live audience, but also with TV audiences who quickly changed their television channels after the twenty-four second King Kong Bundy vs. Special Delivery Jones.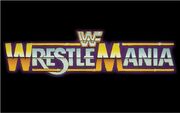 Aftermath
After Wrestlemania the WWF fell into a snowball affect of just troubles after troubles from the amount of money lost on the gamble of Wrestlemania itself and its promotion, but also not being able to pay for the wrestlers' wages themselves. After being dug into the deep hole it was, the WWF had filed for bankruptcy and had officially closed its doors, the NWA seeing a large power gap just open up revived the NWA's governing power over the pro wrestling scene in North America. The NWA board used had officially announced a two month break period for all wrestling promotions under NWA's wing to reorganize and rewrite, create and destroy restrictions to allow an event like the WWF to never happen and allow a balanced field in the wrestling industry.
Folly of a Titan

Made by

LightningLynx89

Major Companies

♦ National Wrestling Association ♦ Jim Crockett Promotions ♦ World Class Championship Wrestling ♦ Calgary Stampede ♦ Eastern Championship Wrestling ♦ Hollywood Championship Wrestling ♦ Titan Pro Wrestling ♦

American Wrestling Association

♦ New Japan Pro Wrestling ♦ All Japan Pro Wrestling ♦ Consejo Mundial de Lucha Libre ♦ NWA Territories

Titles
Important Wrestlers

♦ Ric Flair ♦ Sting ♦ Bret Hart ♦ Ricky Steamboat ♦ Shawn Michaels ♦ Steve Austin ♦ Chris Benoit ♦ CM Punk
Community content is available under
CC-BY-SA
unless otherwise noted.