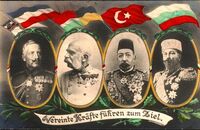 This Central World page is a Proposal.
It has not been ratified and is therefore not yet an official part of the Central World Timeline. You are welcome to correct errors and/or comment at the Talk Page of this article. If you add this label to an article, please do not forget to make mention of it on the main Discussion page for the Timeline.
Republic of France
République française
Timeline: Central World
OTL equivalent: Metropolitan France and Wallonia, without Corsica, Provence-Alpes-Côte d'Azur, Rhône-Alpes, most of Alsace and some of Lorraine.

National Flag
National Emblem

Location of France within Europe

Motto
Liberté, Égalité, Fraternité (French)
("Liberty, Equality, Fraternity")

Anthem
"La Marseillaise"
Capital
Paris
Largest city
Paris
Other cities
Toulouse, Nantes, Montpellier, Bordeaux, Lille, Rennes, Charleroi, Liège, Reims
Language
  official
 
Breton, Catalan, French, Gallo, Occitan
  others
Basque, Franco-Provençal, German, Italian, Oïl languages, West Flemish
Religion
  main
 
None
  others
Roman Catholicism, Protestantism, Islam, Judaism
Ethnic Groups
  main
 
French
  others
Basque, Breton, Flemish, German, Italian, Occitan, Norman, Picard, Walloon
Demonym
French
Government
Unitary semi-presidential republic
  legislature
Parliament, Senate and the National Assembly
President
Ségolène Royal
Prime Minister
Jean-Luc Mélenchon
Area
554,043 km2
Population
62,434,467 inhabitants
Currency
Euro
Time Zone
UTC +1
  summer
UTC +2
Calling Code
+33
Internet TLD
.fr
Organizations
European Community, Organization of Nations
France, officially the Republic of France, is a country in western Europe, bordered by the Netherlands to the north, Germany, Switzerland and Italy to the east and Spain and Andorra to the south.
History
Geography
Economy
Government and administration
Government
Political parties
Administrative divisions
Demographics
Language
Religion
Culture
Education
Military
Main article: Military of France
Community content is available under
CC-BY-SA
unless otherwise noted.