Prefecture of Guam

Guåhån
グアム県

Anthem: Fanohge Chamoru
Royal anthem: Kimigayo

Capital
彼血 Karechi
Largest city
黒島市 Kuroshima City
Government
Prefecture of the Empire of Japan
 • 
Emperor
Akihito
 • 
Governor-general
Minamoto Yukiho
Currency
Guam Yen
Guam is a prefecture of the Empire of Japan. 
History
Guam was purchased from the United States in 1937 and administered as a prefecture of Japan in 1945. Guam originally comprised of a Chamorros Autonomous Region and the Omiya Shima Prefecture from 1937-1945. In August 1945, the mayor of the CAR and the governor of Omiya Shima merged the two regions together under the Guam Prefecture and established a Governor-General.  
Etymology
The name Guam comes from the English name for the Chamorros word for Guam. 
Education
Guam's education is run by the Guam Prefectural Education Board. Being a prefecture of Japan, primary and lower secondary education is compulsory. Upper secondary and University are optional as you take entrance exams to get into those schools. Vocational schools are also a part of the education system as an option for upper-secondary students who don't want to go into academics and instead pursue blue collar jobs. Guam has 16 elementary schools, 12 junior high schools,  10 senior high schools, 5 vocational schools,  and 4 universities. Besides going to one of Guam's 4 universities, studying in Singapore (also a Japanese prefecture), Formosa, and even Japan is a popular option for students. Despite this, many students from Singapore and Formosa study in Guam's universities for student exchanges and other reasons. 
Administrative Divisions=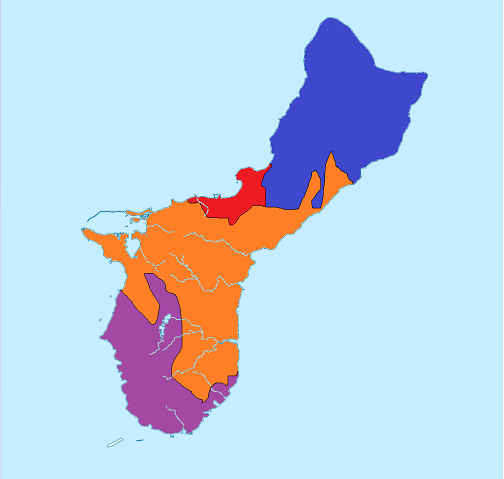 Guam is divided into a capital area, 2 cities, and a special district.
Transportation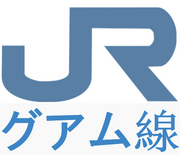 There are 2 highways in Guam that connects from north to south or east to west. The JR Guam Line and the Guam Prefecture Metro and Light Rail are also popular options, especially for students. Buses are less common but their are around 15 lines that go around the prefecture.
Community content is available under
CC-BY-SA
unless otherwise noted.