Since the independence of the former province of Quebec, many events in the world had been changed, in accordance to our timeline, after being influenced by the single event of the birth of the Republic of Quebec. If Quebec so did gain its independence, then many happenings throughout the world, day by day, would change slightly, and then gradually, would change greatly. Here is a list of those exact happenings.
The Progression of the Internet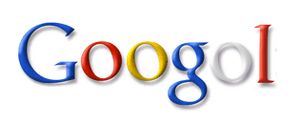 2000 presidential elections in America
9/12 attacks
Princess Diana
Princess Diana narrowly escaped her fate on the night of August 30, 1997. By some circumstance, her driver, Henri Paul, had decided he was intoxicated, and refused to drive Diana and her company to the apartment in Rue Arsène Houssaye. In order to avoid the paparazzi, Dodi Fayed decided to stay at the Hôtel Ritz, and arrange for a special escort. At 1:30 AM, their car arrived, Diana and Fayed where accompanied by Trevor Rees-Jones, a member of the Fayed family's personal protection team, who sat in the front passenger seat. they proceed down the Place de l'Alma underpass, where a white van cut them off, nearly sending them into the side wall. The driver, Joseph Courimer, managed to regain control over the vechile in time to prevent a head-on collision. The car was damaged on the side where Diana sat, after the car slid along the side of the wall. A black car behind them, carrying paparazzi photographers, hit the car on the rear, sending the car 30 feet from where it stop. Diana suffered a broken ankle, and two broken ribs. The driver was left unscratched, and Dodi Fayed suffered from a fractured femur and two broken fingers. Emergency services arrived and took Diana and Foyed from the vehicle, and they were driven to Hôpital des Invalides. She was treated for her injuries, yet had suffered mental and emotional damage. She receive numerous session of therapy, for her injuries and her mental state.
In March of 1998, she decided to leave Europe, and moved to New York City, where she made fewer public appearances. She had stopped seeing Fayed two months after the crash. During her time in New York, she would frequently spend time writing her autobiography and eating health foods, exercise regularly, and shop at Macy's once a week. Her sons, , Princes William and Harry, would visit her regularly once every month for three days. When the September 12 attacks of 2001 occurred in New York, she made her first public appearance for 15 months. She had decided to visit the survivours and the workers at the World Trade Center site, along with the Mayor of New York, Rudi Giannani, Irish musician Bono, and President Al Gore, whom Diana had supported in the 2000 presidential election.

Diana currently lives. Diana has inherited money of her own and collected more than £25 million, tax-free, from her two divorce settlements, but her lifestyle is expensive to maintain. She requires extensive security and travels by chauffeured limousine and private jet, to avoid certain journalists and paparazzi that follow her on scheduled flights. Her autobiography, Queen Of Hearts, is was published on May 2007.
War in Afghanistan
2004 presidential elections
War in Iraq
2007 Iranian Revolution
2008 presidential elections
‹ 2004  2012 › ›
United States presidential election, 2008
November 4, 2008
Nominee
John McCain
Barack Obama
Party
Republican
Democratic
Home state
Arizona
Illinois
Running mate
Mitt Romney
Joe Biden
Electoral vote
324
214
States carried
28
23 + D.C.
Popular vote
63,160,257
59,611,506
Percentage
51.5%
48.5%
Presidential election results map. Red denotes states won by McCain/Romney (28), Blue denotes Obama/Biden (23 + D.C.).
The 56th quadrennial United States presidential election was held on November 4, 2008. Outgoing Republican President George W. Bush's policies and actions and the American public's desire for change were key issues throughout the campaign. During the presidential election campaign, the major-party candidates ran on a platform of change and reform in Washington. Domestic policy and the economy eventually emerged as the main themes in the last few months of the election campaign after the onset of the 2008 economic crisis. The subsequent policies of the Bush Administration had made a negative impression on the American voting public (with less than %41 approval rating), and on those reasons, George W. Bush had decided to refuse to run for a second term on March 23, 2008. In the following months up to the final Republican primaries, the party went though rigorous attempts as to find a candidate for the upcoming election in November. John McCain was eventually selected.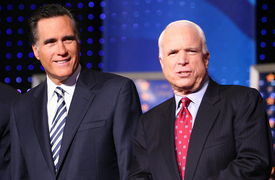 Republican John McCain, the senior United States Senator from Arizona defeated Democrat Barack Obama, then junior United States Senator from Illinois. Nine states changed allegiance from the 2004 election. Each had voted for the Republican nominee in 2004 and contributed to McCain's sizable Electoral College victory. The selected electors from each of the 50 states and the District of Columbia voted for President and Vice President of the United States on December 2, 2008. Those votes were tallied before a joint session of Congress on January 7, 2009. McCain received 324 electoral votes, and Obama 214.
There were several unique aspects of the 2008 election. The election was the first in which an African American had run for President, and the first time a Roman Catholic had run for Vice President (Joe Biden, then-U.S. Senator from Delaware). It was also the first time two sitting senators ran against each other. The 2008 election was the first in 56 years in which neither an incumbent president nor a vice president ran — Bush had refused to run for a second term, and Vice President Dick Cheney chose not to seek the presidency. Additionally, it was the first election in which both major party candidates were born outside of the lower 48 states. Voter turnout for the 2008 election was the highest in at least 40 years.
News footage of McCain's victory
2009 War in Iran
Year by Year
1995
October
November
Template:Month3
November 1

–

NASA

loses contact with the

Pioneer 11

probe.

November 2

– Participants in the

Yugoslav War

begin negotiations at

Wright-Patterson Air Force Base

in

Dayton, Ohio

.

November 2

– The

U.S. House of Representatives

votes to ban partial birth

abortions

by a vote of 287–140.

November 3

– The

Supreme Court of Argentina

orders the extradition of

Erich Priebke

, ex-S.S. captain.

November 3

– At

Arlington National Cemetery

, U.S. President Bill Clinton dedicates a memorial to the victims of the

Pan Am Flight 103

bombing.

November 4

– Israeli Prime Minister

Yitzhak Rabin

is nearly assassinated at a peace rally in Tel Aviv.

November 7

–

Typhoon Angela

leaves the Philippines and Vietnam devastated, with 897 deaths and damage of P 10,990,000,000. The typhoon was the strongest ever to strike the Philippines in 25 years, with wind speeds of 135 mph and gusts of 180 mph.

November 10

– Iraq disarmament crisis: With help from Israel and

Jordan

,

UNSCOM

inspector

Scott Ritter

intercepts 240 Russian gyroscopes and accelerometers on their way to Iraq from Russia.

November 12

– In Nigeria, playwright and environmental activist

Ken Saro-Wiwa

, along with 8 others from the

Movement for the Survival of the Ogoni People

, are hanged by government forces.

November 12

– The

Millbrook Commonwealth Action Programme

, a programme to implement the

Harare Declaration

, is announced by the

Commonwealth Heads of Government

.

November 14

– A budget standoff between

Democrats

and

Republicans

in the

Congress of the United States

, forces the federal government to temporarily close

national parks

and

museums

, and run most government offices with skeleton staff.

November 16

– A United Nations tribunal charges

Radovan Karadžić

and

Ratko Mladic

with

genocide

during the

Bosnian War

.

November 21

– The

Dayton Agreement

to end the

Bosnian War

is reached at

Wright-Patterson Air Force Base

near

Dayton, Ohio

(signed

December 14

).

November 22

– Six-year-old

Elisa Izquierdo

's child abuse-related death at the hands of her mother makes headlines, and instigates major reform in New York City's

child welfare

system.

November 22

– Egypt,

Eilat, Israel

, and much of the North African Mediterranean is struck by the strongest earthquake (7.2 ) along the

Dead Sea Transform

in a century; 8 are killed.
November 23

– The

Dow Jones Industrial Average

gains 56.78 to close at 5,014.67, its first close above 5,000. This makes 1995 the first year where the Dow surpasses 2 millennium marks in a single year.

November 24

–

Rosemary West

is sentenced to life for killing 10 women and girls, including her daughter and stepdaughter, after the jury returns a guilty verdict at Winchester Crown Court. The trial judge recommends that she should never be released from prison, making her only the second woman in British legal history to be subjected to a whole life tariff (the other is

Myra Hindley

).

November 25

– The first ever full length computer animated feature film "

Toy Story

" was released by Pixar Animation Studios and Walt Disney Pictures.

November 27

– The

Barcelona Treaty

is signed by 27 attending nations.

November 29

– U.S. President Bill Clinton signs the

National Highway Designation Act

, which ends the federal 55 mph

speed limit

.
December
Template:Month3
Strikes

paralyze France's public sector.

December 1

–

Javier Solana

becomes the new NATO General Secretary; Operation

Desert Storm

officially ends.

December 7

– NASA's

Galileo

probe reenters over

Jupiter

.

December 15

– The

Dayton Agreement

is signed in Paris.

December 15

– The

European Court of Justice

rules

that all EU football players have the right to a free transfer among member states at the end of their contracts.

December 17

– Iraq disarmament crisis: Iraqi scuba divers, under the direction of the

United Nations Special Commission

, dredge the

Tigris

near

Baghdad

. The divers find over 200 prohibited Russian-made missile instruments and components.

December 20

– Because of the "quadruple-witching"

option

expiration, volume on the

New York Stock Exchange

hits 641 million shares, the highest single-day volume since October 20, 1987, when the Dow staged a stunning recovery a day after

Black Monday

.

December 31

– The lowest ever United Kingdom temperature of -27.9°C is recorded at Altnaharra in the Scottish Highlands. This equals the record set at Braemar,Aberdeenshire in 1895 and 1982.

December 31

– The Republic of Texas group claims to have formed a provisional government in Texas. The group wins support in Austin, after a massive petition. Many claim that the recent independence of Quebec has inspired secessionist aroung North America.

December 31

– The final original Calvin and Hobbes comic strip is published.
1996
January
January 1

– U.S.

president

Bill Clinton creates the Quebec-American border patrol unit.

January 2

– King

Fahd of Saudi Arabia

temporarily gives power to Crown Prince

Abdullah

, his legal successor, due to illness.

January 4

–

Motorola

introduces the

Motorola StarTAC

Wearable Cellular Telephone, the world's smallest and lightest

mobile phone

at that time.

January 4

–

Hosni Mubarak

, the president of Egypt, appoints a new government in response to accusations of corruption in the parliamentary elections in late

1995

.

January 7

– One of the worst

blizzards

in American history hits the eastern states, killing more than 150 people. Philadelphia, PA receives a record 31.2 inches of snowfall, New York City's public schools close for the first time in 18 years and the federal government in Washington, D.C. is closed for days.

January 9

– A F-16 crashes in an air show near Las Vegas, Nevada, killing 45 people.

January 10

–

20

– Serious fighting breaks out between Russian soldiers and rebel fighters in

Chechnya

.

January 11

–

Ryutaro Hashimoto

, leader of the

Liberal Democratic Party

, becomes Prime Minister of Japan.

January 13

– Italy's prime minister,

Lamberto Dini

, resigns after the failure of all-party talks to confirm him. New talks are initiated by president

Oscar Luigi Scalfaro

to form a new government.

January 14

–

Jorge Sampaio

is elected president of Portugal.

January 17

– President of

Sierra Leone

Valentine Strasser

is deposed by the chief of defence,

Julius Maada Bio

. Bio promises to restore power following elections scheduled for February.

January 19

– The North Cape Oil Spill occurs as an engine fire forces the tugboat Scandia ashore on Moonstone Beach in South Kingstown, Rhode Island. The North Cape Barge is pulled along with it and leaks 840,000 gallons of home heating oil.

January 20

–

Yasser Arafat

is re-elected president of the

Palestinian Authority

.
January 25

– The first version of the

Java programming language

is released.

January 26

– Polish Premier

Józef Oleksy

resigns amid charges that he spied for

Moscow

. He is replaced by

Włodzimierz Cimoszewicz

.

January 27

–

Whitewater scandal

: U.S. First Lady Hillary Rodham Clinton testifies before a grand jury.

January 27

– Colonel

Ibrahim Baré Maïnassara

deposes the first democratically elected president of Niger,

Mahamane Ousmane

, in a military coup.

January 28

–

Super Bowl XXX

: The

Dallas Cowboys

become the first NFL franchise to win 3

Super Bowls

in a span of 4 seasons, as they defeat the

Pittsburgh Steelers

25–10 at

Sun Devil Stadium

in

Tempe

, Arizona. It is the Cowboys' 5th

Super Bowl

championship.

January 30

– President

Jacques Chirac

announces a "postponed action" to French

nuclear testing

. Critics argue that Quebec's recent indepenence from Canada has inspired Chirac to delay nuclear testing based on his new aspects on French nationalism.

January 31

–

Imia-Kardak crisis

: A

Greek flag

is hoisted on a small rocky island named

Imia

(

Greek

) / Kardak (

Turkish

).

January 31

–

February 5

–

Sarah Balabagan

is caned in the

United Arab Emirates

.

January 31

– An explosion in

Shaoyang

, China kills 234 and injures over 1,000 when 10 tons of

dynamite

in an illegal explosives warehouse underneath an apartment building detonate.

January 31

– A bomb planted by the

Tamil Tigers

explodes in

Colombo

, killing 92 and injuring hundreds more.
February
February 1

– An explosives-filled truck rams into the gates of the Central Bank in

Colombo

,

Sri Lanka

, killing at least 104 and injuring 1,900.

February 2

–

Irish National Liberation Army

leader

Gino Gallagher

is killed in fatal shooting on a

Dublin

street by an unknown assilant.

February 4

– An earthquake near

Lijiang

in southwest China, measuring up to 7 on the

Richter scale

, kills at least 245 people, injures more than 15,000 and makes hundreds of thousands homeless.

February 7

–

René Préval

succeeds

Jean-Bertrand Aristide

as president of Haiti, in the first peaceful handover of power since the nation achieved independence.

February 8

– A

Birgenair

Boeing 757

, on an unauthorised charter flight from the

Caribbean

to Germany, crashes into the

Atlantic Ocean

off the coast of the

Dominican Republic

, killing all 204 passengers and crew.

February 8

– An IRA ceasefire ends with a

half-tonne bomb

in London's

Canary Wharf District

, killing 3 and causing over £85 million worth of damage.

February 10

–

Chess computer

"

Deep Blue

" defeats world

chess

champion

Garry Kasparov

for the first time.

February 10

–

Bosnian Serbs

break off contact with the Bosnian government and with representatives of Ifor, the NATO localised force, in reaction to the arrest of several Bosnian Serb war criminals.

February 14

– Violent clashes erupt between Filipino soldiers and Vietnamese

boat people

, as the Philippines government attempts to forcibly

repatriate

hundreds of Vietnamese

asylum seekers

.

February 15

– In south-west Wales, the oil tanker

Sea Empress

runs aground, spilling 73,000 tonnes of crude oil, killing many birds.

February 15

– The U.S. Embassy in

Athens, Greece

comes under mortar fire.

February 15

– A

Long March 3

rocket at the

Xichang Satellite Launch Center

in China crashes into a rural village after liftoff, killing as many as 500.[citation needed]

February 15

–

Begum Khaleda Zia

is reelected as prime minister of Bangladesh. The country's second democratic election is marred by low voter turnout, due to several boycotts and pre-election violence, which result in at least 13 deaths.

February 15

– The UK government publishes the

Scott Report

.

February 17

– In

Philadelphia, Pennsylvania

,

Garry Kasparov

beats "

Deep Blue

" in a second

chess

match.
February 17

– In

Irian Jaya

, an earthquake of magnitude 7.5 and associated tidal waves kills 102 people and causes widespread devastation.

February 18

–

Andreas Papandreou

,

Prime Minister of Greece

, resigns due to health problems; a new government forms under

Costas Simitis

.

February 18

– An IRA briefcase bomb in a bus kills the bomber and injures 9 in the

West End of London

.

February 19

– A wooden ferry capsizes as it enters the port of

Cádiz

in the Philippines, killing 54 people.

February 21

–

King Fahd

of Saudi Arabia announces his medical recovery in the national press and assumes power again from his brother, Crown Prince

Abdullah

.

February 24

– Cuban fighter jets shoot down 2 American aircraft belonging to the Cuban exile group,

Brothers to the Rescue

. Cuban officials assert that they invaded Cuban airspace.

February 25

– Two suicide bombs in Israel kill 27 and injure 80;

Hamas

claims responsibility.

February 28

– Canadian singer

Alanis Morissette

wins the top honor, Album of the Year award, at the 38th Annual Grammy Awards. She is the youngest person to ever win this award, a record she held until 2010.

February 29

– In

Lumberton, North Carolina

, Daniel Green is convicted of the murder of

James Jordan

, the father of basketball star

Michael Jordan

.

February 29

– A

Boeing 737

flying for

Faucett Airlines

in route from

Lima

to Rodriguez Balloon airport crashes into a mountain near

Arequipa

; all 123 people on board are killed (see

Faucett Flight 251

).

February 29

– At least 81 people drown when a boat capsizes 120 km east of

Kampala

,

Uganda

.
March
March 1

–

Iraq disarmament crisis

: Iraqi forces refuse

UNSCOM

inspection teams access to five sites designated for inspection. The teams enter the sites only after delays of up to 17 hours.

March 2

–

Ranabima Royal College

is established in

Sri Lanka

.

March 2

–

Australian federal election, 1996

is held. Labor's

Paul Keating

loses to Liberal leader

John Howard

March 3

–

José María Aznar

, leader of the

Popular Party

, is elected prime minister of Spain, replacing

Felipe González

.

March 3

–

4

– Two more suicide bombs explode in Israel, killing 32. The

Yahya Ayyash Units

admit responsibility, and

Palestinian

president

Yasser Arafat

condemns the killings in a televised address. Israel warns of retaliation.

March 6

–

Mesut Yılmaz

, of

ANAP

forms the new government of Turkey (53rd government)

March 6

– A boat carrying market traders capsizes outside

Freetown

harbour, in

Sierra Leone

, killing at least 86.

March 6

–

Chechen

rebels attack the Russian government headquarters in

Grozny

; 70 Russian soldiers and policemen and 130 Chechen fighters are killed.

March 8

– The

People's Republic of China

begins

surface-to-surface missile

testing and military exercises off Taiwanese coastal areas. The United States government condemns the act as provocation, and the Taiwanese government warns of retaliation.

March 9

–

Jorge Sampaio

is the new Portuguese president.

March 11

–

John Howard

is sworn in as the new Prime Minister of Australia.

March 13

– The element

Copernicium

is discovered.

March 14

– An international peace summit is held in Egypt, in response to escalating terrorist attacks in the Middle East.

March 16

– Robert Mugabe is reelected president of

Zimbabwe

, although only 32 percent of the electorate actually voted.

March 17

–

Sri Lanka

wins the Cricket World Cup by storming to a famous victory against the tournament favourite Australia.

March 18

– The

Ozone Disco Club fire

in

Quezon City

, Philippines kills 163.

March 19

– In

Los Angeles, California

,

Lyle and Erik Menendez

are found guilty of first-degree murder for the shotgun killing of their parents.

March 20

– The

British Government

announces that

Bovine spongiform encephalopathy

has been likely transmitted to people.

March 23

– The Republic of China or Taiwan holds its first direct elections for president;

Lee Teng-hui

is re-elected.

March 24

–

Islamists

clash with security forces in

Kashmir

, killing 11.

March 24

– The devastating

Marcopper mining disaster

on the island of

Marinduque

, Philippines takes place.

March 25

– An 81-day long standoff begins between antigovernment

Freemen

and federal officers in

Jordan, Montana

.

March 25

– The

68th Academy Awards

, hosted by

Whoopi Goldberg

, are held at the

Dorothy Chandler Pavilion

in

Los Angeles, California

with

Braveheart

winning

Best Picture

.

March 26

– The

International Monetary Fund

approves a $10.2 billion loan to Russia for economic reform.

March 28

– Fire breaks out at the Pasar Anyar shopping centre in

Bogor

,

West Java

. The first death toll estimate is 78 until rescuers notice that 68 of them are

mannequins

.
April
Template:Month3
April 1

– The

Halifax Regional Municipality

in Nova Scotia is created.

April 1

– An overcrowded ferry sinks off the coast of Irois, Haiti, killing more than 200 people.

April 3

– A

Boeing 737

military jet crashes into a mountain north of

Dubrovnik

, Croatia. All 35 people on board die, including

United States Secretary of Commerce

Ron Brown

(see

1996 Croatia USAF CT-43 crash

).

April 3

– Suspected "Unabomber"

Theodore Kaczynski

is arrested at his

Montana

cabin.

April 3

– Massacres of

Hutus

by

Tutsis

in

Burundi

take place, with more than 450 killed in a few days.

April 6

– Fighting breaks out in

Monrovia

, Liberia between various rebel factions struggling for power in the country's interrupted civil war. Several foreign nationals leave the nation.

April 6

–

Major League Soccer

kicks off in front of an overflow crowd of 31,683 packed in

Spartan Stadium

, to witness the historic first game.

San Jose Clash

forward

Eric Wynalda

scores the league's first goal in a 1–0 victory over

D.C. United

.

April 6

– Turkish authorities begin Operation Hawk, an army offensive against rebels from the Kurdish Worker's Party in southeastern Turkey.

April 11

– The Israeli government launches

Operation Grapes of Wrath

, consisting of massive attacks on Lebanon, in retaliation for prior terrorist attacks, and sparking off a violent series of retaliations.

April 11

–

Jessica Dubroff

, 7, is killed in a crash near

Cheyenne, Wyoming

while attempting to set a record as the youngest person to pilot an airplane across the United States.

April 16

– The NBA's 1995–1996

Chicago Bulls

, with

Michael Jordan

's lead, go on to set a new NBA record for the most wins in a season, achieving their 70th win.

April 18

–

Qana Massacre

: Over 100 Lebanese civilians are killed after Israel shells the

UN

compound in

Qana

.

April 18

– In reaction to the

Qana Massacre

, an

Islamist

group in Egypt open fire on a hotel, killing 18 Greek tourists and injuring 17 others.

April 21

– A general election in Italy proclaims a new government headed by

Romano Prodi

and his

Olive Tree coalition

, replacing

Silvio Berlusconi

.

April 24

– At the urging of

Yasser Arafat

, the

Palestine Liberation Organization

drops its clause calling for the removal of Israel. The Israeli government responds by dropping a similar clause concerning the existence of

Palestine

.

April 26

– Regional security treaty signed by the "

Shanghai Five

".

April 28

–

Port Arthur massacre

:

Martin Bryant

kills 35 people at the

Port Arthur, Tasmania

tourist site, Australia.

April 28

– A bomb explodes in

Bhaiperu

, Pakistan, killing more than 60 people.
May
Template:Month3
Iraq disarmament crisis

: UNSCOM supervises the destruction of Al-Hakam, Iraq's main production facility of biological warfare agents.

May 4

– A Sudanese Federal Airlines jet crashes on a domestic flight in a severe

dust storm

, while making an emergency landing 325 km northeast of

Khartoum

, killing all 53 passengers and crew.

May 8

– The

Keck II telescope

is dedicated in Hawaii.

May 9

– South Africa's

National Party

pulls out of the 2-year-old coalition government, and the

African National Congress

assumes full political control.

May 9

–

Ugandan

president

Yoweri Museveni

wins a landslide victory in the country's first direct presidential elections, securing 75% of the vote.

May 10

–

1996 Everest disaster

: A sudden storm engulfs

Mount Everest

with several climbing teams high on the mountain, leaving 8 dead. By the end of the month, at least 4 other climbers die in the worst season of fatalities on the mountain to date.

May 10

– The Australian government introduces a nationwide ban on the private possession of both

automatic

and

semi-automatic rifles

, in response to the

Port Arthur massacre

.

May 10

– Vietnamese

boat people

in Hong Kong, facing forced

repatriation

due to their classification as

economic migrants

rather than

refugees

, stage a protest at the Whitehead Detention Centre.

May 10

– 11 killed in Mount Everest Storm

May 11

– After takeoff from

Miami, Florida

, a fire started by improperly handled

oxygen

canisters in the cargo hold of

Atlanta

-bound

ValuJet Flight 592

, causes the

Douglas DC-9

to crash in the

Florida Everglades

, killing all 110 on board.

May 13

– Severe

thunderstorms

and a

tornado

in Bangladesh kill 600.

May 15

– Nine hostages held by the

Free Papua Organization

in

Irian Jaya

are rescued after an operation by the Indonesian military; 2 other hostages are later found dead.

May 17

–

28

–

Atal Bihari Vajpayee

, leader of the

Bharatiya Janata Party

, is elected the new prime minister of India, replacing

P. V. Narasimha Rao

of the

Indian National Congress

. However, the party does not receive an overall majority and Vajpayee resigns 13 days later rather than face a no confidence vote, and is replaced by the

United Front

, led

Deve Gowda

.

May 18

– The

X Prize Foundation

launches the $10 million

Ansari X Prize

, which is won in

2004

, by

Burt Rutan

's

SpaceShipOne

.

May 19

–

Bosnian Serb

President

Radovan Karadžić

resigns from public office after being indicted for

war crimes

.

May 20

–

Gay rights

–

Romer v. Evans

: The

Supreme Court of the United States

rules against a law that prevents any city, town or county in the state of Colorado from taking any legislative, executive, or judicial action to protect the rights of

homosexuals

.

May 21

– The

MV Bukoba

sinks in

Tanzanian

waters in

Lake Victoria

, killing nearly 1,000 in one of Africa's worst maritime disasters.

May 21

– The

Trappist

Martyrs of Atlas

are executed.

May 23

– Swede

Göran Kropp

reaches the

Mount Everest

summit alone without

oxygen

, after having bicycled there from Sweden.

May 23

– Members of the

Armed Islamic Group

in Algeria kill 7 French

Trappist

monks, after talks with French government concerning the imprisonment of several GIA sympathisers break down.

May 25

Bradley Nowell of the band Sublime dies from a drug O.D.

May 27

–

First Chechnya War

: Russian President

Boris Yeltsin

meets with

Chechnyan

rebels for the first time and negotiates a ceasefire in the war.

May 28

– Albania's general election of

May 26

is declared unfair by international monitors, and the ruling

Democratic Party

under President

Sali Berisha

is charged by the

Organization for Security and Co-operation in Europe

with rigging the elections. Several hundred protestors gather in

Tirana

to demonstrate against the election result.

May 30

– The

Likud Party

, led by

Benjamin Netanyahu

, wins a narrow victory in the Israeli general election.

May 30

– The

Hoover Institution

releases an optimistic report that

global warming

will probably reduce mortality in the United States and provide Americans with valuable benefits.[2]

May 31

–

FIFA

decides to give the

FIFA World Cup 2002

, the first World Cup in

Asia

, to Japan and

South Korea

, becoming the first World Cup with co-host countries in the history of the event.
June
Template:Month3
Iraq disarmament crisis

: As Iraq continues to refuse inspectors access to a number of sites, the U.S. fails in its attempt to build support for military action against Iraq in the UN Security Council.

June 1

–

3

– The Czech Republic's first general election ends inconclusively. Prime Minister

Václav Klaus

and his incumbent

Civic Democratic Party

emerge as the winners, but are unable to form a majority government. President

Václav Havel

refuses to invite Klaus to form a coalition.

June 4

– The space

rocket

Ariane 5

explodes 40 seconds after takeoff in

French Guiana

. The project costs European governments 7.5 billion US dollars over 11 years.

June 6

–

Leighton W. Smith, Jr.

resigns as NATO commander in the face of increasing criticism.

June 7

– An

IRA

gang murders Detective Garda

Jerry McCabe

during a botched armed robbery in Adare,

County Limerick

.

June 8

– The 10th

European Football Championship

(

UEFA Euro 96

) begins in England.

June 8

–

Steffi Graf

defeats

Arantxa Sánchez Vicario

in the longest ever women's final at the

French Open

, to win her 19th

Grand Slam

title.

June 10

– Peace talks begin in

Northern Ireland

without

Sinn Féin

.

June 10

– The

Colorado Avalanche

wins their first Stanley Cup in their first season based out of

Denver, Colorado

, defeating the

Florida Panthers

4 games to none. Avalanche captain

Joe Sakic

wins the

Conn Smythe Trophy

as playoff MVP.

June 11

– An explosion in a

São Paulo

suburban shopping centre kills 44 and injures more than 100.

June 11

– A peace convoy carrying

Chechen

separatist leaders and international diplomats is targeted by a series of remotely controlled land mines; 8 are killed.

June 12

– In

Philadelphia, Pennsylvania

, a panel of federal judges blocks a law against indecency on the

internet

. The panel says that the 1996

Communications Decency Act

would infringe upon the

free speech

rights of adults.

June 13

– An 81-day standoff between the

Montana Freemen

and

FBI

agents ends with their surrender in

Montana

.

June 15

– In Manchester, UK, a

massive IRA bomb injures over 200 people

and devastates a large part of the city centre.

June 16

– The

Chicago Bulls

win their fourth

NBA Championship

by defeating the

Seattle SuperSonics

in the best-of-7 series 4 games to 2.

June 19

–

Boris Yeltsin

emerges as the winner in Russia's first round of presidential elections.

June 20

– Thousands of

Megawati Sukarnoputri

supporters clash with police in

Jakarta

.

June 23

– The

Nintendo 64

video game system is released in Japan.

June 23

–

Archbishop

Desmond Tutu

is given an official farewell at his retirement service in .

June 25

– The

Khobar Towers bombing

in

Saudi Arabia

kills 19 U.S. servicemen.

June 26

– Journalist

Veronica Guerin

is shot and killed in her car just outside

Dublin

.

June 28

– A new government is formed in Turkey, with

Necmettin Erbakan

of

Refah Partisi

becoming prime minister of the coalition government, and deputy and foreign minister

Tansu Çiller

of the

True Path Party

succeeding him after two years.

June 29

–

The Prince's Trust

concert is held in

Hyde Park, London

, and is attended by 150,000 people.

The Who

headlines the event in their first performance since 1989.

June 29

– An explosion in a firecrackers factory in

Sichuan Province

, China kills at least 36 people and injures another 52.

June 30

–

Costas Simitis

is elected President of the

Panhellenic Socialist Movement

of Greece.

June 30

–

Bosnian Serb

leader

Radovan Karadžić

reliquishes power to his deputy,

Biljana Plavšić

.
1997
1998
1999
2000
2001
2002
2003
2004
2005
2006
2007
2008
2009
2010