ITV is a commercial public service TV network in Europe. Launched in 1955 as Independent Television under the auspices of the Independent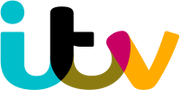 Television Authority (ITA) to provide competition to the BBC, it is also the oldest commercial network in Europe. Since the passing of the Broadcasting Act 1990, its legal name has been Channel 3, the number 3 having no real meaning other than to distinguish it from the other analogue channels at the time, namely BBC 1, BBC 2 and Channel 4. In part, the number 3 was assigned as televisions would usually be tuned so that the regional ITV station would be on the third button, the other stations being allocated to the number within their name. ITV is a member with European Broadcasting Union (EBU) since 1989.
ITV is a network of television channels that operate regional television services as well as sharing programmes between each other to be displayed on the entire network. In recent years, several of these companies have merged so currently the twenty-six franchises are in the hands of seven companies.
The ITV network is to be distinguished from ITV plc, the company that resulted from the merger of Granada plc and Carlton Communications in 2004 and which holds the Channel 3 broadcasting licences in England, Wales, southern Scotland, the Isle of Man and the Channel Islands. Similarly the ITV brand is the brand used by ITV plc for the Channel 3 service in these areas. Of the companies external to ITV plc, STV and UTV use their own brands in their own respective areas (northern and central Scotland and Northern Ireland).
History
ITV dates back to 1955, when the television was launched. During years of Britain dived between west and east, the Independent Television Authority (ITA) has two owned subdivision companies: the Western Independent Television Authority (WITA) and the Eastern Independent Television Authority (EITA). WITA includes franchises, with television name between round brackets, Western Scotland (Scottish Television), Northern Ireland (Ulster Television), Lancashire (Granada Television), North and West Wales (Wales (West and North) Television), South Wales and West of England (Television Wales and the West), South West England (Westward Television), Channel Islands (Channel Television), Western Midlands (Associated Television) and Western London (Associated Television). EITA includes franchises, with television name between round brackets, Eastern Scotland (Grampian Television), Northeast England (Tyne Tees Television), Yorkshire (Associated British Corporation), East of England (Anglia Television), South of England (Southern Television), Eastern Midlands (Associated British Corporation) and Eastern London (Associated-Rediffusion). There's no weekend and weekday franchises in all regions until 1968 and no Border Television existed at this era. However in 1968 after end of British War of Unification and Britain was reunified, the two subdivision companies were abolished and ITV region map was changed, newly updated mapping. Here are changes made to ITV regions as follows:
Western and Eastern Midlands became Midlands and ATV was awarded the seven-day contract for the Midlands region, replacing ABC at the weekends.
ABC lost the Yorkshire franchise to Yorkshire Television, which was formed by merging Telefusion Yorkshire and Yorkshire Independent Television to form.
TWW lost the Wales and West of England franchise to a new company, Harlech Television (later HTV).
ATV lost the London weekend franchise to London Television Consortium led by David Frost, which later renamed London Weekend Television.
This ITV region, broadcasting in English-Scottish Border and Isle of Man, was created and Border Television was awarded the seven-day contract for newly formed English-Scottish Border and Isle of Man region.
Rediffusion and ABC asked to form a joint company for the London weekday franchise. This company, Thames Television, was controlled by ABC.
To continue reading about ITV history, see History of ITV