Islamic Indonesian Islands League
Liga Islam Kepulauan Indonesia
Timeline: 1983: Doomsday
OTL equivalent: Indonesia

Flag
Coat of Arms

Location of Indonesia

Capital
(and largest city)
Banjarmasin
Language
Bahasa Indonesia
President
Hutomo Mandala Putra
Vice President
Jusuf Kalla
Population
198,653,000 (est. 2006) 
Independence
1945
Currency
Rupiah
The Islamic Indonesian Islands League (or Indonesia) is a country in Southeast Asia and Oceania. Indonesia comprises the majority of pre-Doomsday Indonesian Islands (14,345 islands). It holds a population of around 198 million people, and has the one of world largest population of Muslims. Indonesia is a republic, with an elected legislature and president. The nation's capital city is Jakarta. The country shares land borders with Sultanate of Aceh, Sultanate of Brunei-Sarawak, and East Timor. Other neighboring countries include Singapore, Philippines, Australia, and Papua New Guinea.
History
Independence
Indonesia was colonized by the Dutch since the 1700s. For most of the colonial period, Dutch control over the archipelago was weak outside of coastal strongholds; only in the early 20th century did Dutch dominance extend to become Indonesia's current boundaries. The Japanese invasion and following occupation during World War II ended Dutch rule,and encouraged the previously suppressed Indonesian independence movement. Two days after the surrender of Japan in August 1945, Sukarno, an influential nationalist leader, declared independence and was appointed president. The Netherlands tried to re-establish their rule, and an armed and diplomatic struggle ended in December 1949, and in the face of international pressure, the Dutch formally recognized Indonesian independence.
Sukarno moved from democracy toward authoritarianism, and maintained his power base by balancing the opposing forces of the Military and the Communist Party of Indonesia (PKI). An attempted coup on 30 September 1965 was countered by the army, who led a violent anti-communist purge, during which the PKI was blamed for the coup and effectively destroyed. Between 500,000 and one million people were killed.[1]] The head of the military, General Suharto, out-maneuvered the politically weakened Sukarno, and was formally appointed president in March 1968.
His New Order administration was supported by the US government, and encouraged foreign direct investment in Indonesia, which was a major factor in the subsequent three decades of substantial economic growth. The features of the "New Order" established from the late 1960s were thus a strong political role for the military, the bureaucratization and corporatization of political and societal organizations, and selective but effective repression of opponents.The country also started alleviate poverty and undernutrition during this period.
Post Doomday
In September 26th 1983, Indonesia was not hit by any nuclear warheads, but the news of the destruction of other countries created mass hysteria. The destruction of the global market led to a financial crisis in the economy as major corporations ceased to exist or lost the funding to keep them going. Indonesia's domestic consumption was one of the reasons Indonesia's economy wasn't effected harshly by Doomsday.
Suharto's political party, Golkar, stated that the most important issue of the nation at that time was the unity of the nation, and healthcare, electricity, and water.
Indonesia also started programs to make their country self sufficient :
Nationalizing foreign companies to harvest Indonesia's natural resources, such as oil and natural gas.
Improving and recommending public transportation to reduce dependence on foreign oil imports.
Encouraging farming and educating healthcare and farming techniques to citizens through media.
Creating an effective food distribution program.
The events of Doomsday greatly weakened Suharto's control of the country, and many areas were soon shaken by separatist uprisings, including fighting in Aceh and the land around Brunei. Within five years, Indonesia was close to becoming a failed state. Riots and anarchy occurred across the nation, disrupting the economy. The many programs to sustain Indonesia's economy in this time, helped to minimize inflation. But most of Indonesia's citizens soon went down the poverty line and lost their access to healthcare and education. The country also suffered because of its large population.
In August 17, 1989, Indonesia's remaining loyal provinces reconstituted the country as the Islamic Indonesian Islands League. The political and military situation remained precarious, however, and the writing of a Constitution was postponed indefinitely. The Sumatra War of 1992 began when Aceh claimed the entire island and launched a land invasion to back up its claim. Alerted by defectors from Aceh, Indonesia was able to halt the advance near Padang, but could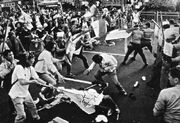 not drive the invaders back to the pre-war borders. The military was forced to withdraw to Southern Sumatra in Outer Java.
1983-1986: Cooperation with Australia, America, Malaysia and Singapore
Three months after Doomsday, Suharto sent an ambassador to Singapore and Malaysia to discover what had happened to the neighbouring countries. Indonesia lost contact with most of the world, except Singapore and Malaysia and few other nations, which was not bombed in Doomsday. Radio and television function still existed inside Indonesia's unaffected regions.
Singapore ordered military expeditions to discover what had happened to the world. Singapore reported the destruction of some capital cities, and some other countries which were stable, such as Australia.
President Suharto met with Singaporean President Lee Kwan Yew in March 1984, leading to both nations agreeing on mutual defense and economic trade, as well as aid for each other and for other neighboring nations. Indonesia agreed to aid Singapore with oil. In 1984, President Suharto visited Malaysia, and talked about trade and mutual friendship.
President Suharto also met with Australian Prime Minister Bob Hawke, and agreeing on mutual defence, mutual aid, and to begin economic trade. President George H W Bush also visited Indonesia in 1986, during his South East Asia trip. This meeting greatly improved Indonesia's relationship with the West.
During this period, Suharto also conducted a number of measures that were implemented to re-encourage foreign investment within Indonesia. Also, in this time, Indonesia achieved self-sufficiency in rice production.
1987-2002
In 1987, the Malaysian government was overthrown by Islamic revolutionaries. Indonesia recognized the new nation, and addressed to the new nation that Malaysia and Indonesia are brother countries in faith. Indonesia and Malaysia continued their economic trade and improved ties.
Suharto's planning to improve the economy was a success. Within a few years, the Indonesian economy was revived from its troublesome state of the mid-1980s. It recorded strong annual economic growth for this decade. Indonesia achieved a basic education to almost all citizens, and a successful family planning program.
Indonesia finally held a referendum on a new constitution, accepted by landslide 64.5% vote. The new constitution finally replaces the various emergency laws enacted since Doomsday and re-establishes stable political ground within the league's territory. Importantly, the constitution does not expressly count the Aceh and ANZC-associated territories of Papua and East Timor as part of Indonesia; therefore, these important neighbors support the new constitution.
2003-2010: Modern day
Indonesia continued to have difficulty administering its outlying areas. West Papua (in Indonesian, Irian Jaya) was officially united with East Papua in 2003 and formed into an associated territory of the ANCZ. East Timor remains an independent state in de facto association with the ANZC.
In early 2004, President Suharto didn't join the presidential elections. His son, Hutomo Mandala Putra (Tommy Suharto) took over the Golkar party. Tommy won the election, and was inaugurated as president October 20, 2004, ending the 36 rule of President Suharto.
In 2004, the capital city of the Sultanate of Aceh was struck by a tsunami. Despite the previous issues between the two countries, Indonesia sent aid to the Sultanate of Aceh, and helped fund the rebuilding of this nation.
In March 2005, President Hutomo met with the Sultan of Aceh, and both countries agreed to begin trade, and agreed on mutual friendship. This meeting greatly improved relations between these new nations. Also in March 2005, President Suharto met with the Sultan of Brunei and agreed to begin trade and commerce.
In May and July 2006, earthquakes shook Central Java and killed an estimated 6000 people. The earthquake has also devastated the region.
On 27 January, 2009, President Suharto passed away. The Indonesian government declared a week of mourning
On 4 April, 2009, Hutomo Mandala Putra (Tommy Suharto), son of President Suharto won the election again with an 80.74% vote.
On 28th October, 2009, President Hutomo visited ANZC headquarters to propose that both countries put aside their differences and work together.
Since his inauguration, President Tommy has been working on various projects such as :
Improving the education system, including general education and religion. The focus of this program is to connect the mismatch between educational institutions and jobs.
Sinergy between central and local government in the field of economic development, business, and others.
Building a Corruption Eradication Commission (Komisi Pemberantasan Korupsi).
International Relations
Indonesia is a member of the League of Nations.
Indonesia has good relations in general with all countries, particularly the nations of South East Asia. Past events have strained Indonesia's relationship with some countries but relations are improving.
Indonesia supports the Association of Southeast Asian Nations (ASEAN), and plays an active role. Indonesia was one of the five founding nations of ASEAN.
Currently President Tommy Suharto is proposing trade with nations in South America and North America.
Government and Politics
A session of the People's Representative Council in Banjarmasin The highest representative body at national level is the People's Consultative Assembly (MPR). Its main functions are supporting and amending the constitution, inaugurating the president, and formalizing broad outlines of state policy. It has the power to impeach the president. The MPR comprises two houses; the People's Representative Council (DPR), with 560 members, and the Regional Representative Council (DPD), with 132 members. The DPR passes legislation and monitors the executive branch. The DPD is a new chamber for matters of regional management.
Indonesia is a republic with a presidential system. As a unitary state, power is concentrated in the central government. The president appoints a council of ministers, who are not required to be elected members of the legislature. The president may serve without a maximum number of years, as long he is voted in.
Biota and Environment
Biodiversity
Indonesia's size, tropical climate, and archipelagic geography, support the world's second highest level of biodiversity (after Brazil), and its flora and fauna is a mixture of Asian and Australasian species. Once linked to the Asian mainland, the islands of the Sunda Shelf (Sumatra, Java, Borneo, and Bali) has a wealth of Asian fauna. Large species such as the tiger, rhinoceros, orangutan, elephant, and leopard, were once abundant as far east as Bali, but numbers and distribution have dwindled drastically. Forests cover approximately 60% of the country. However, the forests are getting smaller, and have largely been removed for human habitation and agriculture. Sulawesi, Nusa Tenggara, and Maluku—having been long separated from the continental landmasses—have developed their own unique flora and fauna.
Indonesia's coastline are surrounded by tropical seas that contribute to the country's high level of biodiversity. Indonesia has a range of sea and coastal ecosystems, including beaches, sand dunes, estuaries, mangroves, coral reegs, sea grass beds, coastal mudflats, tidal flats, algal beds, and small island ecosystems.
Indonesia is also considered to have the best marine dive sites in the world.
Environmental Problems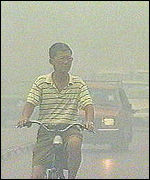 Indonesia's population growth and rapid industrialization present serious environmental issues, which are often given a lower priority due to the profit of industry. Suharto's plan to revive Indonesia's economy was to use its natural resources, but the abuse of Indonesia's national resources are causing heavy smog over parts of central Indonesia. Over-exploitation of marine resources; and environmental problems associated with rapid urbanization and economic_development, including air pollution, garbage management, and reliable water and waste water services are destroying Indonesia's ecosystems. Habitat destruction threatens the survival of indigenous and endemic species.
In December, 2009, President Tommy Suharto has proposed new strict laws and ratification to prevent Indonesia's environmental problems to grow. Smog and air pollution are beginning to lighten and pollution levels have dropped.
Economy
Indonesia's economy was the quite stable after Doomsday but was quite shook by the crisis and the separation of Indonesian states. Against the US dollar, the Rupiah dropped from about Rp. 2,600 to a low point of Rp.5,600. The Rupiah has since improved and a rapid,significant economic recovery has ensued. GDP growth, however, exceeded 5% in both 2004 and 2005, and is forecast to increase further.
Indonesia is Southeast Asia's only member of OPEC, and the 1990s oil price raises provided an export revenue windfall that contributed to sustained high economic growth rates.
Following further reforms in the late 1980s, foreign investment flowed into Indonesia, particularly into the rapidly developing export-oriented manufacturing and from 1989 to 1997, the Indonesian economy grew by an average of over 7%.
Demographics
Of the 83 million people living in Indonesia, the largest ethnic group are the ethnic Malays, comprising 35% of the population, which are politically and culturally dominant. The Madurese, Javanese, and Sundanese are the largest non-Malay groups. A sense of Indonesian nationhood exists alongside strong regional identities. Society is largely harmonious, although social, religious and ethnic tensions have triggered horrendous violence. Chinese Indonesians are an influential ethnic minority comprising less than 1% of the population. Much of the country's privately owned commerce and wealth is Chinese-controlled, which has once contributed to considerable resentment.
In March 2005, President Hutomo lifted the Anti-Chinese laws, and declared Chinese New Year as a national celebration.
Religion
Although religious freedom is stipulated in the Indonesian constitution, the government officially recognizes only five: Islam, Christianity, Hinduism, Buddhism, and Confucianism. As it is an Islamic state, Indonesia is one of the world's most populous Muslim-majority nation, with 86.1% of Indonesians declared Muslim according to the 2000 census. 8.7% of the population is Christian, 3% are Hindu, and 1.8% Buddhist or other.
Culture
Ethnic Groups
Indonesia has around 240 ethnic groups, each with a different culture, developed over centuries, and influenced by Indian, Arabic, Chinese, Malay, and European sources. For example, traditional Javanese and Balinese dances contain aspects of Hindu culture and mythology, as do shadow puppet performances. Textiles such as songket, ikat and batik are created across Indonesia in different styles that vary be region. Indonesian architecture have been traditionally influenced by Indian architecture; however, Chinese, Arab, and European architectural influences are also significant.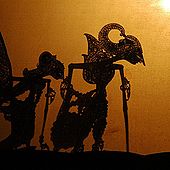 Sports
Sports in Indonesia are usually male orientated and spectator sports are often associated with illegal gambling. The most popular sports in Indonesia are badminton and football. Indonesian teams have won the Thomas Cup (the world team championship of men's badminton) six of the nine times it has been held since 1949, as well as Olympic medals since badminton became an Olympic sport in 1998.
Indonesian women have also won the Uber Cup, the female equivalent of the Thomas Cup, once, in 2003. Liga Indonesia is the country's premier football club league, though the name should not be mistaken with Indonesia's name. Traditional sports include sepak takraw, and bull racing in Madura. Mock fighting contests are held in Flores, Sumba, and other areas with history of tribal warfare. Indonesians also practice Pencak Silat, an Indonesian martial art.
Cuisine
Indonesian cuisine varies by region, but they are mostly based on Chinese, European, Middle Eastern, and Indian precedents. Rice is the main staple food in Indonesia and it is served with side dishes of meat and vegetables. Spices (especially chili), coconut milk, fish, and chicken are primary ingredients.
Music and Media
Indonesian traditional music includes gamelan and keroncong. Dangdut is a popular genre of contemporary pop music, which is influenced by Arabic, Indian and Malay folk music.
The Indonesian film industry has been growing since the mid 1990s, between 2000 and 2005, the number of Indonesian films released each year has steadily increased.
Media freedom in Indonesia increased considerably after President Tommy's inauguration, during which the now-defunct Ministry of Information monitored and controlled domestic media, and restricted foreign media. The television market includes seven national commercial networks, and provincial networks that compete with public TVLI (Indonesian League Television) (Indonesian: Televisi Liga Indonesia). Private radio stations carry their own news programs and foreign broadcasters supply programs.
Flag
The I.I.I.L. utilizes a variation of the The national flag of Indonesia, which was known as Sang Merah Putih ("The Red and White") in Indonesian. It is based on the flag of the 13th century Majapahit empire. The original flag itself was introduced and hoisted in public at the Indonesian Independence Day ceremony, on August 17, 1945.
The design of the original flag was quite simple with two equal horizontal bands, red (top) and white (bottom) with an overall ratio of 2:3. Red represents bravery, while white represents the spiritual element.This was kept as the basis and background for the new flag introduced on August 17th, 1989.
The Indonesian government decided on integrating elements to symbolize.
The 23 provinces of Indonesia are represented by 23 stars placed around the flag.
The Islamic principles the League is built on. This is symbolized by the traditional Islamic crescent and star
See also
Community content is available under
CC-BY-SA
unless otherwise noted.