The following page is under construction.

Please do not edit or alter this article in any way while this template is active. All unauthorized edits may be reverted on the admin's discretion. Propose any changes to the talk page.
The Kennedys are considered to be the most influential political family of the United States, having a prominent role in politics, public service, entertainment and business since the turn of the 20th century.
The first Kennedy elected to public office was Patrick Joseph "P. J." Kennedy in 1884, 35 years after the family's arrival from Ireland. He served in the Massachusetts state legislature from 1884 to 1895. At least one Kennedy family member served in federal elective office in every year from 1945, when P.J. Kennedy's grandson, Joseph. Kennedy Jr. became a member of Congress from Massachusetts; to all the way until today.
The Children of P.J.'s son, Joseph P. Kennedy Sr., and Rose Fitzgerald Kennedy include two presidents of the United States, (both having served in the US Senate, and one was also a US Attorney General) the other two sons both served in either the United States House of Representatives or the Senate, and two of their daughters were ambassadors: one was for the United States, the other for the United Kingdom.
In addition, Joseph Sr. and Rose's daughter, Eunice, founded the National Institute of Child Health and Human Development (a part of the National Institutes of Health), and founded the Special Olympics, and Patricia Kennedy was a successful television producer.
Joseph Sr. grandchildren and great grandchildren, although normally compared to the success of their parents and their siblings, have had major influence in politics and popular culture.
Family members
First Generation American: Patrick Kennedy
Patrick Kennedy (1823–1858) was the youngest son of farmer James Kennedy Sr and the first Kennedy to live in America. At the age of 26, Kennedy decided to leave Ireland. It is assumed this was for reasons of starvation related to the Irish Famine, illness, or because he knew that a third-born son had virtually no hope of running his family's farm. His good friend at Cherry Bros. Brewery in New Ross, Patrick Barron, who taught Kennedy the skills of coopering, had come to that conclusion months earlier and left for America. Patrick Kennedy arrived in Boston on April 22, 1849, having sailed from Liverpool, England on the Washington Irving, a substantial packet ship from the East Boston yard of Donald McKay. Patrick Barron helped settle him into Boston life and organised his coopering job on Noddle's Island in east Boston. Not long after, his fiancée Bridget made her way to Boston and six months later they were married, on September 26, 1849 in the Holy Redeemer Church by Father John Williams, who later became Boston's Roman Catholic Archbishop. Kennedy and his wife had five children, including the future Democratic congressman P. J. Kennedy. In 1858, Kennedy, 35, contracted cholera and died on November 22 of the same year, exactly 105 years before the murder of his great-grandson Joseph Kennedy, Jr.
Second Generation American: P. J. Kennedy
Patrick Joseph "P. J." Kennedy (1858–1929) who was the first member of the Kennedy family to hold public office. He was also the only member not to be a registered member of the Progressive Party, having served as part of the now defunct Democratic Party. He was a Massachusetts state Representative from 1884–1889 and a Massachusetts state Senator from 1889–1895. Kennedy and his wife, Mary, were the parents of four children, including future U.S. Securities and Exchange Commission Chair, U.S. Ambassador to the United Kingdom and U.S. Secretary of State Joseph P. Kennedy Sr.. Kennedy's grandchildren include the president of the United States, Joseph P. Kennedy Jr., member of the House of Representatives and television writer John F. Kennedy, the attorney general and also US president Robert F. Kennedy, and the US senator Ted Kennedy.
Third Generation: The Founder of the Dynasty
Joseph Patrick Kennedy Sr. (1888–1969) was a successful businessman who amassed a fortune in banking and securities trading, which he further expanded by investing in other growing industries. Joseph Sr. was appointed by his friend President Theodore Roosevelt Jr. as the first chairman of the Securities and Exchange Commission (1934–1935), and then chairman of the Maritime Commission (1936–1938), and finally US Ambassador to the United Kingdom (1938-1941), He also served as US Secretary of State (1941-1945) under President Henry Wallace.
Fourth Generation The Greatest Generation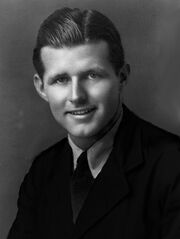 Joseph 'Joe' Patrick Kennedy Jr. (1915-1963) The oldest son of Joseph Kennedy Sr. and Rose Fitzgerald Kennedy. Joe Jr. was groomed to become the first Catholic President of the United States by his father since he was a small child. In 1945, Joe became a United States Representative from Massachusetts, a seat which he held until 1949 when he made a successful bid to unseated the Unionist US. Senator of Leverett Saltonstall. He served as a US Senator from 1949 to 1953 when he chosen to be the Vice President of the United States under President Earl Warren. Following his Vice Presidency, Joe Jr. took the presidency himself in the election 1960. As President Joseph was responsible for the United States Invasion of the Confederation of American Socialist States which lead to the American War. President Kennedy was assassinated in Dallas Texas by CASS Sniper Lee Harvey Oswald. He is often remembered as one of the most controversial figures in US History. (His widow Aimée de Heeren (1903-2006) was the second first lady to be born outside of the United States.)
John 'Jack' Fitzgerald Kennedy (1917-1978) Second son of Joseph Kennedy Sr. and Rose Fitzgerald Kennedy. John Kennedy served as United States Representative from Massachusetts taking his older Brother seat in 1949, when Joe made his run for Senate. Jack made his own run for senate in 1952 against Henry Cabot Lodge Jr. but lost by less than two percent of the vote. Following his defeat and eventual divorce with his wife Jackie (1929–1994) in 1961 following his multiple affairs, John shelved his political aspirations and moved to Los Angeles, where he began working in Hollywood as a consultant and later writer for the television sitcom, Mr. Smith Goes to Washington (1962-1968). Along with Mr. Smith Goes to Washington Jack also wrote for many other TV shows including Lost in Space, I Dream of Jeannie, and M*A*S*H. Jack and his sister Patricia wrote and produced the TV show Camelot (1972-1979) set around the legends of King Arthur and the Round Table. Along with his work in television, Jack wrote four novels and three short stories of the New Avalon Series, a science fiction series which told the story the planet of New Avalon and its ruling family, the Lancers, considered by some to be one of the most influential epics in the genre.
Rosemary Kennedy (1918-2005) oldest daughter of Joseph Kennedy Sr. and Rose Fitzgerald Kennedy. Rosemary was intellectually disabled and was educated separately from other students. In her early young adult years, Kennedy experienced seizures and violent mood swings. In response to these and other difficulties, Kennedy's father arranged a prefrontal lobotomy for Kennedy in 1941 when she was 23 years of age. The procedure failed, leaving Kennedy permanently incapacitated and rendering her unable to speak intelligibly. Kennedy spent most of the rest of her life being cared for at by her sister Kathleen in the United Kingdom.
Kathleen Cavendish, Duchess of Devonshire (1920-2004) second daughter of Joseph Kennedy Sr. and Rose Fitzgerald Kennedy. In 1944 Kathleen married William Cavendish (1917-1982) who became the 11th Duke of Devonshire in 1950. William was a Member of the United Kingdom Parliament for Western Division of Derbyshire from 1950 until his death in 1982. From 1986-1991 Kathleen served as Her Majesty's Ambassador to the United States for the United Kingdom.
Eunice Kennedy Shriver (1921-2009) the third daughter of Joseph Kennedy Sr. and Rose Fitzgerald Kennedy. Eunice was an American philanthropist. She is best remembered for being the founder of the Special Olympics a sports organization for persons with physical and intellectual disabilities. Her husband Sargent Shriver (1915) was the founder of Shriver Entertainment.
Patricia Kennedy Lawford (1924-2006) the fourth daughter of Joseph Kennedy Sr. and Rose Fitzgerald Kennedy. Patricia was a successful a film producer and trailblazer for woman in that field. She was married to Peter Lawford (1923-1984) from 1954 until their divorce in 1966. She is most well known for being the producer for the television show Camelot (1972-1979) which was written by her brother Jack, and the Political Drama, 1600 Pennsylvania Avenue (1982-1994).
Robert 'Bobby' Francis Kennedy (1925-2007) The third son of Joseph Kennedy Sr. and Rose Fitzgerald Kennedy. He followed his brothers into politics, serving as Campaign Manager for Joseph Kennedy Jr. Presidential Campaign. He served as United States Attorney General from 1961-1964, and then US Senator from New York from 1965-1977. In both 1968 and 1976 Kennedy sought the Progressive nomination for the Presidency, winning the latter. RFK beat Unionist Presidential nominee Senator and future Bob Dole in the election of 1976. RFK served as President of the United States from 1976-1984. Under his administration he oversaw the ending of the American War, and the post-war period that followed. After serving as President RFK was a major leader of the Progressive party until his death in 2007; he is remembered as one of the greatest Presidents of the United States.
Jean Kennedy Smith (1928) The youngest daughter of Joseph Kennedy Sr. and Rose Fitzgerald Kennedy. Wife of Stephen Edward Smith who served as Secretary of the Treasury from 1977-1985, and Secretary of State from 1985-1989. Jean served as US Ambassador to the United Kingdom from 1997-2005, holding the same position her father had held back in from 1938-1941.
Edward 'Ted' Moore Kennedy (1932-2009) The youngest child of Joseph Kennedy Sr. and Rose Fitzgerald Kennedy. Ted began his own political legacy when he was elected to the US Senate in 1964 beating Henry Cabot Lodge Jr., the man who had defeated his older brother JFK back in 1958. Ted Kennedy held the seat until his death in 2009. In 1984, Ted sought the presidency for the Progressive party, but despite the endorsement of his older brother and current president RFK, Ted lost the nomination to Colorado Senator Gary Hart.
Children of Joseph P. Kennedy Jr.
Cristiana Kennedy (1952) Eldest child of Joseph Kennedy Jr. and Aimée de Heeren. She is an American author, and philanthropist. She was 11 when her father was assassinated. The following year, Cristiana, her mother, and brothers settled on the Upper East Side of Manhattan, where she called home for the rest of her life. Other than her charity works to end poverty in the United States, Cristiana is a successful author, having written 4 New York Times best-sellers about her and her family.
Joseph "Joey" P. Kennedy III (1955) The oldest son of Joseph Kennedy Jr. and Aimée de Heeren. Joseph began his political career as a staff assistant in his Uncle RFK's administration from 1977-1983. He was a international advisor for his Uncle Edward Kennedy's presidential campaign in 1984. Following time working with the peace corp. Joey served on his aunt Jean Kennedy Smith Embassy staff in the United Kingdom from 1997-2005. As of 2014 Joey currently serves as US Ambassador to Empire of Korea.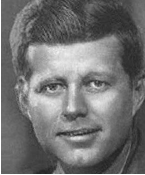 Sean Kennedy (1959-1991) The youngest child of Joseph Kennedy Jr. and Aimée de Heeren. Sean followed his father's legacy running for his father's Congressional seat in 1987 following the retirement of fellow Progressive Tip O'Neill. Sean won by a landslide victory and served in the congress until his early death in a plane crash.
Children of John F. Kennedy
Caroline Kennedy (1957) The Oldest child of John Kennedy and his first wife Jacqueline Lee Bouvier. She was a child actress who went on to have a successful career in television and stage. Caroline was 3 years old when her parents divorces in 1961. Her father would gain custody of her and her brother John, which lead to them joining him in Los Angles. She would be raised in those early years more by her nanny Maud Shaw, then her father or his second wife Marilyn Monroe (1926-2007). Caroline would make her first television appearance as a extra on I Dream of Jeannie episode Genie in a Doll House. Throughout the late 60's and early 70's, Caroline would appear in multiple television show and movies. (Three of which were along side Marilyn) Following her father's divorce of her stepmother in 1974, and then remarrying later that year to actress Lillian Muller (a woman only 6 years her senior) Caroline would begin a rebellious streak.

During this period Caroline would get caught up in the Drug Culture, which would made her being a headliner for Gossip magazine. She would be in rehab when her father died in 1978, which she would credits to her "getting clean". Thanks to the campaigning of her former stepmother Marilyn to her aunt Patricia Kennedy Lawford, Caroline would receive the role of Political Activist Victoria Tilton a Recurring character on the television show 1600 Pennsylvania Avenue, which she appeared in over half the series episodes. (Victoria was the daughter of Marilyn's character Samantha Tilton) Following the success of the "1600PA", Caroline would get several guest roles on multiple television shows and be apart of four separate Broadway stage productions. In 2012 she would play the lead on the political satire comedy television series Veep which ran from 2012-2019.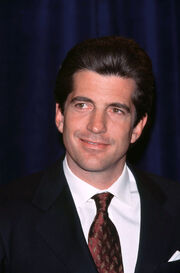 John Kennedy Jr. (1960) The youngest child of John F Kennedy's first marriage. John is one of America's most well-known actors. John made his acting debut in 1974 on his father and aunt's television show Camelot where he took the role of King Arthur when he was a boy, and he would reappear in multiple episodes of the series. His movie debut would be in the action drama Taps in 1981, where he played a military high school cadet, and a year later in the comedy hit Fast Times at Ridgemont High, where he played high school ticket scalper Mike Green. In 1983 he was in Francis Coppola's Rumble Fish, and in 1985 John was given the role of Marty McFly in the science fiction comedy Back to the Future which made him a household name and gave him a nomination for a Golden Globe. Kennedy feared he would be stuck in comedy, campaigned to be given a role in Steven Spielberg's 1993 United States/Confederate collaborative movie Washington. Reluctantly Spielberg agreed and gave John the role of Alexander Hamilton. As Hamilton John would win the academy award for best supporting actor. In 1995 Kennedy would play Jim Lovell in Apollo 13, and in 1996 Larry Flynt in The People vs: Larry Flynt both films got him nomination for best actor by the academy awards. In 2008 Kennedy would finally win the academy award for best actor in which he played his uncle President Joseph P Kennedy Jr. in the movie Joe and Dick. Currently Kennedy works more behind the camera as a director then in front of it as an actor, which he believes is a better fit for his talents.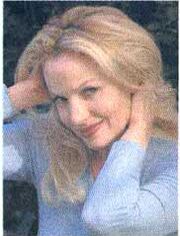 Patricia Kennedy Williamson (1964-2010) The oldest daughter of John F Kennedy and his second wife Marilyn. Patricia would often be described as a having the looks of her mother, with the political talents of her uncles. Her parents would divorce when she was 10 years old. Unlike her siblings who would side more with her mother, Patricia would stay close to her father and his family. (being one of only two children of JFK who was with him when he died.) Patricia would take an interest in politics, interning for her uncle Robert Kennedy's presidential reelection campaign in 1980, and then becoming a staff member on her other Uncle Edward Kennedy's presidential campaign in 1984. She would attend Harvard University where she would graduate with a Bachelor of Arts in government. In 1994 she would become a member of Los Angeles City Council. She would hold the seat for two terms and then win a seat in the California State Senate in 2002. That same year she married photographer Michael Williamson. In 2006 Patricia would be elected Lieutenant Governor of California which she would until her early death in a hit and run car crash in 2010 following a campaign event.
Norman Kennedy (1966-2002). Norman was the youngest child of John F Kennedy and his second wife Marilyn. Norman would struggle to find his place outside his family's shadow trying desperately to make a career of his own. He would attempt and failed to get a football scholarship, then tried and failed to start a music career for himself. He would finally use his family contentions to get into acting and made his Movie debut in 1987's Police Academy 4: Citizens on Patrol. Throughout the 1990's Norman would appear in over a dozen comedy films (including Hot Shots!, Tommy Boy, and There's Something About Mary) and be the host on Saturday Night Live 6 times. Norman would state in interviews that he wanted to have serious roles, but many directors felt he lacked the range as an actor to do so. In 2002 Norman would drown in his swimming pool following an overdose of Barbiturate. John Kennedy Jr. would say that "Norman was a man from a Shakespearian tragedy. He spent his life reluctantly making us laugh, and in his death all that laughter died with him."
Chrildren of Robert F. Kennedy
Chrildren of Edward Kenedy