This Yellowstone: 1936 page is a Proposal.

It has not been ratified and is therefore not yet a part of the Yellowstone: 1936 Timeline. You are welcome to correct errors and/or comment at the Talk Page. If you add this label to an article, please do not forget to make mention of it on the Main Discussion page for the Timeline.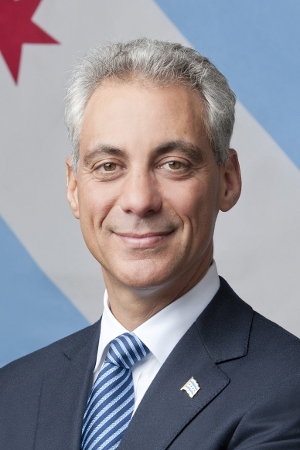 The President of Chicago is the head of state and head of government of the nation, and commander-in-chief of the military. The office is the highest in rank and power in Chicago, and one of the most powerful in North America. The president is elected to a term of four years, which are renewable for as long as the candidate is able to run for re-election. Upon the death, resignation, or removal from office of an incumbent President, the Vice President will assume the office.
To qualify for the position, a person must be 30 years of age, a Chicago-born citizen–regardless of when Chicago became a nation, or a "natural born" American citizen. The President is the nation's premier diplomat, and First Citizen, and cannot be charged with any crimes save treason and manslaughter. The president can be impeached if he fails to fulfill his obligations to the nation or is deemed corrupted or inept to hold the office of the presidency.
There have only been eight presidents since Chicago declared independence in 1969. The first was Richard J. Daley, who declared the nation's independence on August 27, 1969. His son, Richard M. Daley, was the longest-serving President of Chicago, and served five and a half consecutive terms in office since 1989. David Orr served the shortest tenure in office, serving a mere eight days as president. His predecessor, Harold Washington was the first African-American president, and Jane Byrne was the first female president.
List of Presidents of Chicago
#
President
Elected
Took office
Left office
Party
01
Edward Joseph Kelly
1936
27 August 1936
8 April 1947
Liberal Party of Chicago
01
Martin H. Kennelly
1947
8 April 1947
20 April 1955
Liberal Party of Chicago
01
Richard J. Daley
1955
20 April 1955
20 December 1976
Liberal Party of Chicago
02
Michael Bilandic
1976
20 December 1976
16 April 1979
Liberal Party of Chicago
03
Jane Byrne
1979
16 April 1979
29 April 1983
Liberal Party of Chicago
04
Harold Washington
1983
29 April 1983
25 November 1987
African-American Democratic Front
05
David Orr
1987
25 November 1987
2 December 1987
Liberal Party of Chicago
06
Eugene Sawyer
1987
2 December 1987
24 April 1989
African-American Democratic Front
07
Richard M. Daley
1989
24 April 1989
16 May 2011
Liberal Party of Chicago
08
Rahm Emanuel
2011
16 May 2011
Incumbent
People's Zionist League
Community content is available under
CC-BY-SA
unless otherwise noted.