Back to 1908 Event
, and find another places to crash a meteor (or something else) in 1908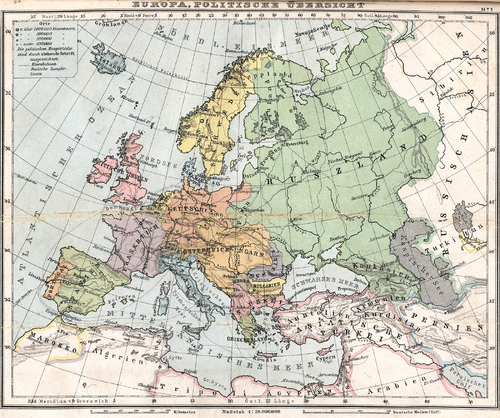 OTL
The Tunguska Event, or Tunguska explosion, was a powerful explosion that occurred near the Podkamennaya (Lower Stony) Tunguska River in what is now Krasnoyarsk Krai of Russia, at around 7:14 AM (0:14 UTC, 7:02 AM local solar time) on June 30, 1908 (June 17 in the Julian Calendar, in use locally at the time).
Although the cause is the subject of some debate, the explosion was most likely caused by the air burst of a large meteoroid or comet fragment at an altitude of five to ten km (three to six mi) above Earth's surface. Different studies have yielded varying estimates for the object's size, with general agreement that it was a few tens of metres across. Although the meteor or comet burst in the air rather than directly hitting the surface, this event is still referred to as an impact. Estimates of the energy of the blast range from 5 megatons to as high as 30 megatons of TNT, with 10–15 megatons the most likely - roughly equal to the United States' Castle Bravo thermonuclear explosion set off in late February 1954, about 1000 times as powerful as the bomb dropped on Hiroshima, Japan and about one third the power of the Tsar Bomba, the largest nuclear weapon ever detonated. The explosion knocked over an estimated 80 million trees over 2150 sq km (830 sq mi). It is estimated that the earthquake from the blast would have measured 5.0 on the Richter scale, which was not yet developed at the time. An explosion of this magnitude is capable of destroying a large metropolitan area. This possibility has helped to spark discussion of asteroid deflection strategies.
Although the Tunguska event is believed to be the largest impact event on land in Earth's recent history, impacts of similar size in remote ocean areas would have gone unnoticed before the advent of global satellite monitoring in the 1960s and 1970s.
Tunguska Event in Wikipedia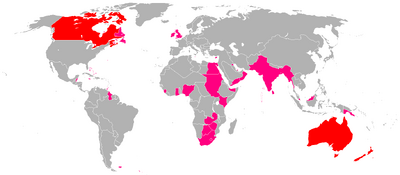 POD
16:35 UT, 4:35 p.m. local solar time on June 30, 1908 a powerful explosion occurred, centred on London's north-western fringes. This phenomenal blast instantly killed almost the entire population of the great city. The combined effects of the initial shock wave and the resultant fires rendered virtually every landmark and building unrecognisable. The event came to be known as the "London Event", due to the inexplicable nature of the explosion.
It was not until 26 years later, with the study of large scale explosions, such as atomic bomb and the growth in understanding of meteorites, that natural explanations began to surface. Those who survived the devastation could only consider it the act of a wrathful God.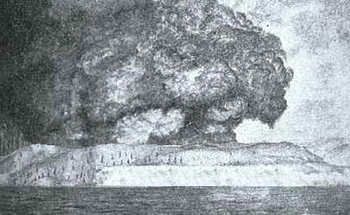 See also
Community content is available under
CC-BY-SA
unless otherwise noted.