Formation Of The New Republic
Paglikha Ng Bagong Republika

Formacion de la Nueva Republica

새로운 공화국의 형성

Формирование Новой Республики

Type of treaty

Formation Of The New Republic Of The Philippines

Ending The Sino-Philippine War

Occupying All The Territories Of China (Including Xinjiang And Tibet)

Drafted
July 25 2012
Signed
Location
Febuary 23 2013
Ciudad de Quezon (Quezon City)
Sealed
December 16 2014
Effective
January 4 2015
Signatories
Philippines

United States

Republic Of China

Vietnam

Malaysia

Indonesia

Australia (Joined Union Since 2016)

New Zealand (Joined Union Since 2016)

North Korea (Invaded)

South Korea (Including Gaeseong)

Japan

Turkey

United Kingdom

NATO

UN

ASEAN

Parties
Solidarity Party Of The Philippines

Partido Komunista Ng Pilipinas - 1930

Partido Demokratiko Ng Pilipinas,Lakas Ng Bayan (PDP LABAN)

Catholic Bishops Conference Of The Philippines

Protestant Churches Of The Philippines

Democrat Party (U.S)

Republican Party (U.S)

Government Of United Kingdom
The Formation Of The New Republic (Spanish: Formación de la Nueva República) (Korean: 새로운 공화국의 형성) (Tagalog: Paglikha Ng Bagong Republika) (Russian: Формирование Новой Республики/Formirovaniye Novoy Respubliki) Is The Historical Event In Year 2012 Forming The Sixth Philippine Republic, Dubbed As The "New Republic Of The Philippines And Annexing China (Except The Southeast China [Republic Of China]), North Korea. Later Australia, New Zealand, Cuba and Venezuela
Escalating Conflict
In Year 2011, China Occupies The West Philippine Sea, Because Of It, Philippines Declined It's Bilateral Relations To People's Republic Of China and Changing Their Allegiance To Republic Of China, That's Why The Mainland Government Get Triggered And Attempted To Invade The Philippines
The Chinese Invasion Of The Philippines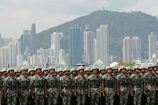 The Philippines Was Invaded By The Hands Of Peoples Liberation Army And The Formation Of Chinese-Sponsored Socialist Republic Of The Philippines, While The Fifth Republic Of The Philippines Was Exiled Into Seoul, South Korea And Taipei, Republic Of China.
The Filipinos Suffered Human Rights Violations During The Chinese Occupation.
The Contact To NATO
Philippine President Benigno Aquino III Was Killed By Headshots From The People's Liberation Army, So The Korean-Filipino Politician Lucio Kang Was Elected As The President Of The Exiled Philippine Republic. Kang Contacted The North Atlantic Treaty Organization (NATO) To Help To Defeat The Chinese Troops, When The News Was Spread Into The Southeast Asia, The Association Of Southeast Asian Nation (ASEAN) Also Joined To End The Communist Regime Of China. Later On, UN Kicked Out The People's Republic Of China In The Member States After It's Invasion To The Philippines
Declaration Of War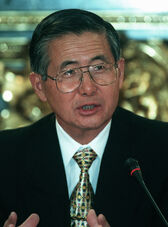 When The Philippine Republic In Exile President Lucio Kang Negotiating Talks With The South Korean President Lee Myung-Bak, The President Speak To Declare War With China, With The Help of NATO, ASEAN And UN.
"My Fellow Compatriots, And Allies, I Will Officially Declare War Against China With The Help Of North Atlantic Treaty Organization (NATO), Association Of Southeast Asian Nation (ASEAN) And The UN Member States. As The Threats Are Escalating, I Will Promise That I Will Return My Beloved Motherland Into A Sovereign And Free Philippines"
Lucio Kang
President Of The Exiled Philippine Republic
Sino-Philippine War
In January 3 2011, Philippines Officially Declared War By Secretly Bombing The Mindanao and Northern Sabah and Get Liberated. Later, Visayas And Luzon Was Occupied And Liberated. The NATO Member State Troops And Armed Forces Of The Philippines (Including Navy And Air Force) Occupied The Southern Part Of China, Later In Tibet, Sinkiang And The Rest Of Mainland. After Their Occupation Of Manchuria, Philippines Take Advantage The Invasion Of North Korea Ending It's Nuclear Crisis And South Korea Praised Its Great Move Of The Philippines and Felt Safe After The Occupation
Maoist Decommunization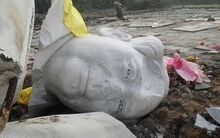 After the Sino-Philippine War and The Fall of Tiananmen. The Congress Parliament Declared That the Communism Will Still Allowed to Join Elections and Join Politics But in Limited Ideologies and not allowed to Form an Independent Army Like New People's Army, Which Surrendered by the Government. The Philippine Government Banned the Maoist Ideology, Instead, The Marxist-Leninist, Trotskyism and Titoism is Still Allowed by the Government Because of It's Non-Extremist Thoughts. The Communist Party of the Philippines Declared as a Terrorist Organization in European Union and The Government of The Netherlands. This Also Leads to form the Communist Party of The New Republic of the Philippines Which Aligned by the Titoist Ideologies. This is Also The First Titoist Communist Party in 21st Century and first Party Formed Outside the former Socialist Federal Republic of Yugoslavia, The Home of Josip Broz Tito.
Community content is available under
CC-BY-SA
unless otherwise noted.