Most of these timelines here seem to be about politics. Don't mind me, I think they are cool, too, but I think we might need a new approach. In this sports ATL L. Hunt is able to secure a controlling interest in the Chicago Cardinals, moving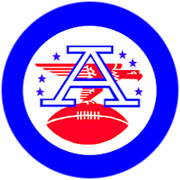 them to Dallas, thus not making the American Football League. With no AFL in what direction will the NFL and Football go? That is for this ATL to explore.
POD
Lamar Hunt, founder of the AFL, had a problem, he wanted a football team in Dallas his home town. The Bidwells of Chicago had another problem - their team was being overshadowed by the more popular Chicago Bears. Lamar Hunt after weeks of discussion he agrees to a deal where he is sold 51% of the Chicago Cardinals and over the years he will pay the Bidwells back 1% until they both share an equal amount.
Sports Illustrated
Sports Illustrated is considered the best NFL reporting in the world.
March 2014
March 7, 2014: Free Agency Begins -

NEW YORK, New York: Free agency begins! March 4, 2014: Franchise Discussions Begin -

LONDON, England - Discussions begin of bringing a NFL franchise to London, with the unsuccessful Detroit Lions leading the way in possible moves to come. London billionaire _____ leads the bid to bring the Lions to London.
Community content is available under
CC-BY-SA
unless otherwise noted.