The following is a list of alternate people within the Russian America timeline based on their nationality and their profession. Unintentionally, this list will mostly consist of those who are likely to be Alaskans (though other nationalities will be added later).
Academics
Arts and Literature
Business and Economics


 Bogdan Tramp (Богдан Трамп) — Businessman and TV Personality
Crime and Espionage
Film and Television





A – F
G – L
M – S
T – Z
Journalism and News

 Bogdan Stulov (Богдан Стулов) — Comedian and Political Commentator
Law and Politics
The following Russian America section is under construction.

Please do not edit or alter this article in any way while this template is active. All unauthorized edits may be reverted on the admin's discretion. Propose any changes to the talk page.
---
A–F






G–L
M–S
T–Z
Music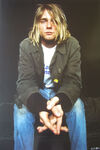 Sports

Community content is available under
CC-BY-SA
unless otherwise noted.