The Philippine Nations are divided into fourteen, named Luzon, Ilocandia, Cordillera, Colonia, Bicol, Palawan, Panay, Negros, Visayas, Zamboanga, Sulu, Maguindanao, Mindanao and Caraga. Among its countries, Luzon is the most powerful country. The countries, Maguindanao and Sulu are the Muslim countries while the rest of the countries are Christians (but Zamboanga and Mindanao are also the Muslim country). But Luzon and two Muslim countries had a hostile relationship due to the terrorism.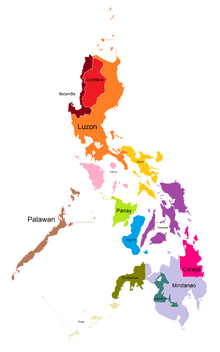 During the Spaniards colonization of the Philippines, there many changes happened. The Spaniards wanted the Philippines to became one of the provinces of Spain. Some of the places declared independence from Spain. All of the countries excluding Maguindanao and Sulu became US protectorates until the end of World War II. But first, Luzon and Negros declared independence in 1910's
This will be the changes of the history of the Philippines and the whole world...
See Also
Community content is available under
CC-BY-SA
unless otherwise noted.