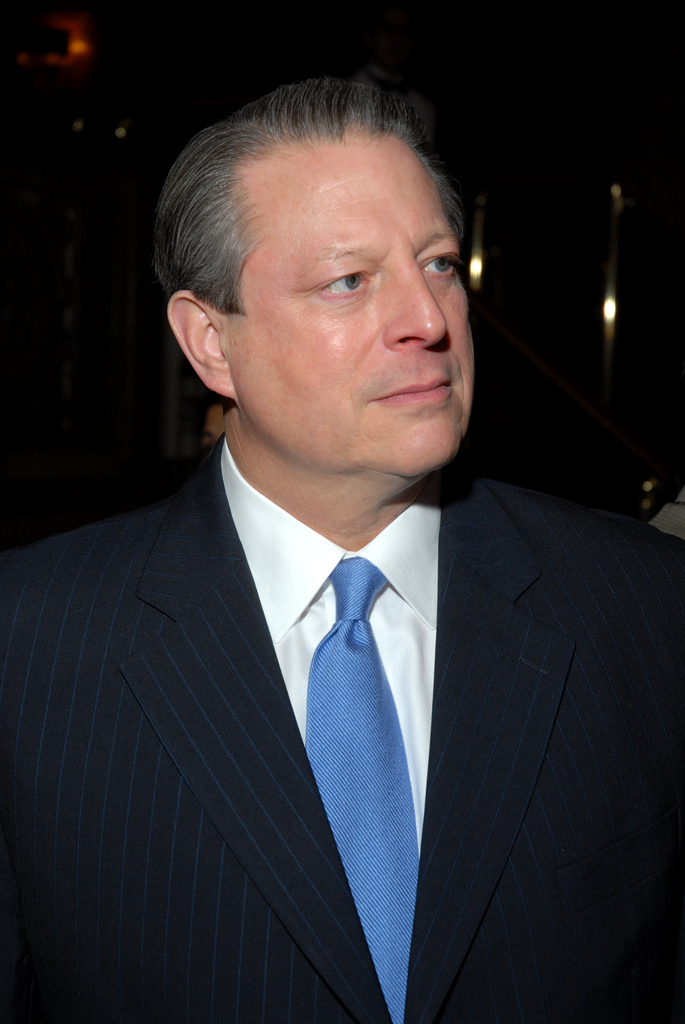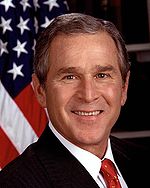 Open For Adoption

This timeline is Open For Adoption, feel free to adopt and expand it.
For details see Adoption Policy
---

Anyone who wants it can take it.
In November 2000, Albert Gore ran against George W. Bush for President. In the end, there was a dispute. But that was solved when Florida gave its electoral votes to Bush even though Gore had the higher popular vote

However, this was a very close race, and many have examined what could have happened if Gore became President. In President Al, we examine an ATL where Gore becomes President.
Timeline
2000
November: Albert Gore Jr. and George W. Bush run for President. The race is close. The outcome depends on Florida's electoral vote.
December: Florida's electoral vote go to Bush. Bush and Cheney concede five hours after the votes are given to them. Gore is named President-elect in his place. Florida's votes are re-awarded to Gore
‹ 

1996

  

2004

 ›
United States presidential election, 2000
November 7, 2000
Nominee
'Al Gore'
George W. Bush
Party
Democratic
Republican
Home state
Tennessee
Texas
Running mate
Joe Lieberman
Dick Cheney
Electoral vote
291
246
States carried
21 + DC
30
Popular vote
50,999,897
50,456,002
Percentage
48.4%
47.9%
Presidential election results map.

Red

denotes states won by Bush/Cheney,

Blue denotes those won by Gore/Lieberman.

Previous President
Bill Clinton
[[Democrat|Template:Democrat/meta/shortname]]
2001
January 20: Al Gore is sworn in as President.
March 3: President Gore gets his first bill passed.
September 11: The 9/11 attacks occur. Two planes hit the World Trade Center, one hits the Pentagon, three hit the John Hancock Building, two hit the White House, one hits the Seattle Space Needle, two hit the Chrysler Tower, and one hit the Library Tower in San Fran. Du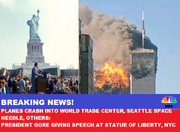 ring this time, President Gore was delivering a speech at the Statue of Liberty. When the North Tower was hit, the President was immediately evacuated and the rest of the World Trade Center, Empire State Building, Chrysler Building, and other skyscrapers in New York were evacuated. When the South Tower was hit, the top thrity tallest buildings in the United States were ordered to be evacuated, as well as all government buildings. It was too late however, to prevent the Library Tower, Chrysler Building, and Seattle Space Needle from being hit. A plane headed towards the Empire State Building rerouted to the burning Twin Towers when the Empire State Building was evacuated.