This 1983: Doomsday page is a Proposal.

It has not been ratified and is therefore not yet a part of the 1983: Doomsday Timeline. You are welcome to correct errors and/or comment at the Talk Page. If you add this label to an article, please do not forget to make mention of it on the main Discussion page for the Timeline.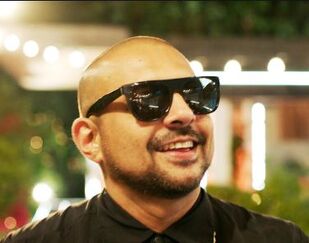 Overview
Sean Paul is a DJ, singer, and record producer from the East Caribbean Federation. Beginning in the late 1990's, Paul became part of the rising generation of post-Doomsday musicians in the Caribbean. Sean Paul has become a prominent musician in the genres of reggae, dancehall, and pop throughout the Caribbean region.
Early Life and Doomsday
Sean Paul Ryan Francis Henriques was born in a working class neighborhood of Kingston, Jamaica in 1973. He grew up listening to much of the popular music of the Caribbean.
He was 10 years old when radios all over Kingston suddenly interrupted their usual broadcasts. For a young boy whose main concern was music, this was annoying. However, Sean's parents quickly hushed him to listen to the broadcast. The Jamaican Information Services was releasing a statement, confirming that a nuclear exchange had begun between the United States and the Soviet Union. At 8:00 PM, Governor General Florizel Glasspole appeared on air, urging calm among the Jamaican public. Sean Paul later recalled his parents having a look of absolute horror on their faces upon hearing the news.
Jamaica was not hit with any nuclear missiles on Doomsday, but had to deal with a changed global situation. In a later interview with a radio station in Trinidad as an adult, Sean Paul recalled how he and other Jamaican youths had to watch their parents retrain to deal with a shifting job market in the aftermath of Doomsday, as international demand for bauxite evaporated and Jamaica shifted its main industries.
Early Career