This is my first ever made timeline, and I'm trying to do my best. The point of it is - Soviets invading the American sector of the West Berlin in 1949. I'm going to work on it in my free time, so it's not inactive and not super-active.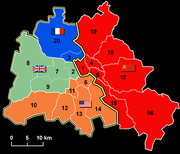 1949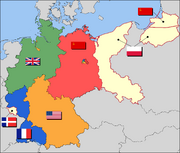 September
Vladimir Grozarev is appointed new Military Minister of Soviet Union.
Soviet Union demands Berlin given to them. United States , France and United Kingdom denies it.
Soviet Union issues an embargo on United States, France and United Kingdom. Vladimir Grozarev begins forming the plans of Encirclement of Berlin and Invasion of Allies.
Soviet Union begins deploying their units, as stated in V.Grozarev's plans.