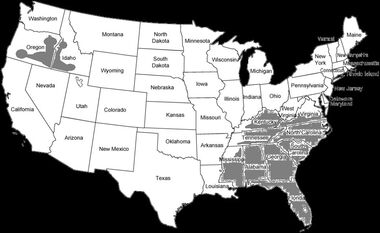 The CARRIER from Durham - If almost United States (East Southern region, Oregon, west Idaho) and attempt's Wales later almost West Germany are infected with "Gray flu" of 2003 - ???, that because before 2005 as Zombie-like freaks and after 2005 still Zombie-like freaks with bit mutants.
Gray Flu
It causes pale skin, red (like bleeding eyes), mostly lost memory of previous lives, and acting with Zombie-like behavior.
Type of infection
Normal infected - Are people who got Gray flu with lot of signs.
Semi-Infected - Are people are some or not lot signs from infection.
Sub-types of Infection
They evolved since few nuclear power plants in early 2005 accidentally make few mutations with Gray Flu since then.
Fatty`s - Fat (Bloated) people who gain according to few world governments from world they laid 600-700 to guys and 650-750 to chicks, than boomer or poo*ed at
Brute - Super-Strength people that carrying only box to hummer-size ones.
Acidies - Whose they create goo the burning only tissue to bones.
Cryier - Those one make tricking according survivors and former locals; they only can kill 20-22 people by minutes.
Community content is available under
CC-BY-SA
unless otherwise noted.