The following The Dragon Splits page is under construction.

Please do not edit or alter this article in any way while this template is active. All unauthorized edits may be reverted on the admin's discretion. Propose any changes to the talk page.
IMPORTANT NOTE: Not all these events are canon yet; they have simply been transferred here, and this will undergo extensive editing in the next few days.
2014
29th March

Second Thomas Shoal (Ayungin Shoal), South China Sea
- The Philippine government successfully evades a large Chinese Coast Guard vessel and resupplies nine Philippine Marines stationed in BRP Sierra Madre, a World War II-era LST purposely grounded in the shoal to serve as marker of the Philippines' sovereignty.
19th August
South China Sea
- A PLAAF Shenyang J11-BH intercepted a U.S. Navy P-8 Poseidon doing patrols in the South China Sea. The aircraft came within 10 meters (30 ft) of a patrolling Boeing P-8 Poseidon and performed acrobatic maneuvers including a barrel roll. This caused the Pentagon to accuse China of "reckless, mid-air intercept" in a similar incident back in April 2001.
26th September (Point-of-Divergence)
Hong Kong
Protests break out in Hong Kong, dubbed as the Umbrella revolution.
2015
8th March
- A Myanmar Air Force jet accidentally drops an aerial bomb on an empty house on the Chinese side of the border. No casualties reported.
15th March
- Another Myanmar Air Force jet accidentally bombs a sugar-cane field on the Chinese side, killing four farmers. China increases its defenses within the border.
3rd September
 Beijing, China
- A large People's Liberation Army parade is held in Beijing to celebrate the 70th Anniversary of China's victory against Japan. Foreign leaders that have close relations to Beijing attend the military parade.
18th September

Tokyo, Japan
- The Japanese Diet made the reinterpretation of Article 9 of the Japanese constitution official by enacting a series of laws allowing the Japan Self-Defense Forces to provide material support to allies engaged in combat internationally. This drew criticism from local citizens, both South Korea and North Korea, and China while allies such as the United States, the Philippines and Australia welcomed the move.
13th November

 Tibet, China
- A large group of Tibetans gathering in front of Potala Palace in Lhasa, waving mainly Tibetan and other separatist flags, are attacked by State Police, leaving four dead.
18th November

 Tibet, China
- Tibetan Guerrilla fighters attack a Chinese Convoy, killing the driver and taking the passengers captive.

 Pasay City, Metro Manila, Philippines
- APEC 2015 begins. This is the second time the Philippines has hosted APEC, the first one in 1996.
19th November

 Tibet, China
- Enraged, PLA units start to move into the area, where there have been reports of Guerrilla Movements. CIA and Indian operatives are blamed by China and Russia for stirring up locals.

 Pasay City, Metro Manila, Philippines
- APEC 2015 officially concludes.
2016
1st April

 Tibet, China
- Reports of further protests in Tibetan cities as more civilians join the guerrillas. There are so unverified reports a very small number of PLA troops defected, though this remains uncertain.
12th April
China
- China accuses the United States, India and Japan of supporting and supplying Tibetan rebels; nations all deny.
19th April
South China Sea
- As part of the US-RP BALIKATAN 2016 exercises, the U.S. Air Force patrols the disputed area of the West Philippine Sea using two HH-60 Pavehawk Helicopters and four A-10 Thunderbolt gunships.
9th May

 Philippines
- The 2016 Philippine Presidential Elections take place. At the end of the day, presidential candidate Rodrigo Duterte is presumed to be the winner of the elections.
19th May
South China Sea
- Two PLAAF Shenyang JB-11H fighter jets intercepted a U.S. Navy EP-3 maritime patrol aircraft. The fighter jets came within 15 meters (50 ft) of a U.S. EP-3 on "a routine" patrol approximately 50 miles (80 km) east of Hainan Island. China responded by demanding an end to U.S. surveillance near China.
30th June

 Manila, Philippines
- Rodrigo Duterte is inaugurated as the 16th President of the Philippines. His Vice President, Leni Robredo, is inaugurated in the Boracay Mansion in Quezon City.
13th July

 United Nations Permanent Court of Arbitration, The Hague, Netherlands
- The UNPCA he PCA ruled in favor of the Philippines against China over territorial disputes in the South China Sea. The court unanimously ruled that China has "no historical rights" based on the so-called "nine-dash line" map. The PCA also ruled that Chinese reclamation activity in the south China sea has also caused an irreparable damage to the environment and asked the Chinese government to stop further activities in the South China Sea.
 China
- Beijing rejects the decisions of the Permanent Court of Arbitration, insisting that the area disputed has been under Chinese sovereignty "since ancient times."
14th July
- The National People's Congress approves new Restriction Laws upon Hong Kong. Many believe this to be a step in further integrating Hong Kong to Beijing.
15th July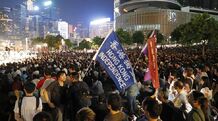 - Protests in Hong Kong over the Restriction Laws
17th July
- The protests take a violent turn, as the police attempt to move out the protestors. Hongkongers begin to storm the streets, and form a barricade out of burning tires in Tsim Sha Tsui. Various governments advise tourists not to visit.
18th July
- A group of Tibet militias storm a Chinese Quarry in the north of Tibet, destroying the machinery and killing a man. Some reports state that they drove in an APC, believed to be the one earlier captured.
28th July
- Protestors storm a police Arsenal and seize firearms and riot equipment, such as shields.
30th July
- Uyghurs in East Turkestan inspired by Tibet begin to revolt in rural areas.
4th August
 Hong Kong, China
- Pro-democracy demonstrators declare a Provisional Democratic Government of Hong Kong. Chinese government responds with outrage, and declares a State of Emergency in Hong Kong. Various Governments begin to withdraw personnel from Consulates.
5th August
 Hong Kong, China
- China removes Leung Chun-ying from office and puts Hong Kong under military directorship.
11th August
- B-52, B-1 and B-2 bombers have landed in territory to conduct Bomber Assurance and Deterrence policy. This is the first time these bombers are simultaneously based in the U.S. Pacific Command area of responsibility.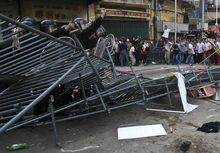 21st August

 Macau, China
- Police presence in Macau is heightened amid Hong Kong Crisis. A few protests occur, but are quietly dealt with.
26th August
 Hong Kong, China
- Major defections within the Police and Anti-Rioters to the Hong Kong Democracy Movement reported. Chinese Government authorises military action against the new militias.

 Tibet, China
- Secretary of the Tibetan Autonomous Region Chen Quanguo is transferred to the Xinjiang Uyghur AR, replaced by Wu Yingjie, also Han Chinese. This causes outrage amongst ethnic Tibetans, and rioting begins.
1st September
 Hong Kong, China
- Small numbers of PLA forces land in the New Territories. Remaining Consulates withdraw.
2nd September
Jammu and Kashmir, India
- Indian troops begin to build up on the Sino-Indian Border in Leh Ladakh and Sikkim.
3rd September
 Hong Kong, China
- Representatives from the Republic of China meet with the Provisional Government. Whilst the RoC wishes Hong Kong to join them, they agree to support Hong Kong. Hong Kong will cooperate with the RoC, and hold a referendum on its status later.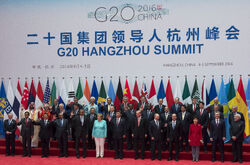 Hangzhou, China
- The G-20 pushes through despite several unrests throughout China. Notably, all foreign leaders who attended the summit made no comments on the current unrest in Xinjiang, Hong Kong and Tibet.
5th September

 Lhasa, Tibet, China
- The rebels operating in the countryside with captured arms and an APC, drive into Lhasa, and join the rioters. Copying the previous tactic used by Catalan fighters in Barcelona, the APC pretends to be PLA, and captures a further APC.
6th September
 Hong Kong, China
- The Chief Executive and staff of the Hong Kong SAR narrowly escape after the militias storm Government House. The Chinese Government withdraws forces. In the afternoon, a squadron of PLAAF fighters bomb targets within Hong Kong. International Leaders condemn these attacks.
-The East Turkestan revolt intensifies
7 September

 Lhasa, Tibet, China
- The Rebels secure the land around Potala Palace, and rioting engulfs the city. The two rebels APCs storm an armoury and secure weapons.
9 September

 North Korea
The DPRK officially conducts its fifth nuclear test, occurring only eight months after their first nuclear test in January 2016.
10 September

 Lhasa, Tibet, China
- The Rebels secure the land around Potala Palace and rioting engulfs the city. The two rebels APCs storm an armoury and secure weapons.
11 September
 Hong Kong, China
- PLA troops, transported by Z-9s from Guangdong land in Hong Kong and secure a beachhead. The HKPG appeals to Taiwan for help.
12 September
 Hong Kong, China
- In response to the PLA forces, the Republic of China sends Special Forces to Taiwan, and supply weapons and ammunition, as well as medical supplies and food. China responds with military flyover near Taiwan.
13 September

 Lhasa, Tibet
- Police begin to lose control of the city to Rioters. Some reports of police even defecting. PLA Units are pulled from Kashmir to help defend.
 Jammu and Kashmir, India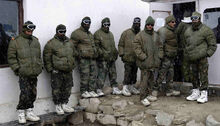 - Indian troops are reported to have moved into the Chinese administered region of Aksai Chin and Tibet. The Chinese Government complains.
14 September
United States
- The Americans for the Liberation of Hong Kong (ALHK) is founded. They announce that they planned to create the American Volunteer Brigades. The Brigades spokesperson is retired U.S. Lieutenant Colonel Oliver North.
17 September

 Lhasa, Tibet
- Reports of Unrest spreading around in the region.
18 September

 Pakistan
- In a public statement, the Pakistani Government warns India on interfering in Aksai Chin and Tibet, and increases their troop numbers along the border.
 China
- In support of the Pakistani government's statement, the Ministry of Foreign Affairs warns India not to escalate the situation in Aksai Chin.
20 September
 Hong Kong, China
- The Hong Kong Border is almost completely closed, apart from government personnel. Reports of PLA Ships moving towards area.
International Monetary Fund
- The IMF reports economic instability, mainly due to Chinese Unrest and Economic slowdown.
23 September
 Hong Kong, China
- As the Provisional Government has almost complete control of the Hong Kong SAR, Chinese Ships begin a blockade.
25 September
 India
- Lobsang Sangay, Sikyong (Prime Minister) of the Central Tibetan Administration, reportedly meets with representatives of the Indian Government, which the latter denies, on Indian support for Tibet.
26 September
 Hong Kong, China
- Reports of limited bombing raids by the PLAAF on areas of Hong Kong are met by international condemnation.
1 October
 Beijing, China
- As the People's Republic celebrates the 67th National Day, mass unrest occurs throughout Hong Kong, Tibet and, more than before, in Xinjiang.
6 October

 Lhasa, Tibet
- On the 66th Anniversary of the beginning of the Battle of Chamdo, the PRC invasion of Tibet, an independent Tibetan State is declared. Reports of Indian troops moving into the West of Tibet start to surface.
13 October

 Bangkok, Thailand
- King Bhumibol Adulyadej (Rama IX), the longest serving monarch in the world, dies at Siriraj Hospital in Bangkok at the age of 88.
18 October
 Beijing, China
- Philippine President Rodrigo Duterte begins his 4-day state visit to the People's Republic of China which is aimed to reset Sino-Philippine relations. Observers note this as relations between Manila and Washington DC are at all time low.
26 October

Seoul, South Korea
- A political scandal erupted over South Korean President Park Geun-hye's undisclosed links to Choi Soon-sil. Choi Soon-sil, a woman with no security clearance and no official position, was found to have been giving secret counsels to the president.
27 October
 Beijing, China
- The Communist Party announces the bridges to the Mainland connecting Hong Kong to open again, but under tight security. Military checkpoints will remain in place.
1 November
 Hong Kong, China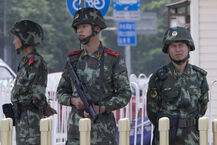 Bridges to the mainland have reopened for trade and limited tourism, under tight security. Some parts of Hong Kong remain close to the public, especially areas with reported rebel activities. Hong Kong Disneyland remains operational, but at a loss of a significant amount of revenue.
2 November
 Northeastern China
- A riot by pensioners and former workers against the closure of a steel plant in Heilongjiang leaves 23 people dead.
4 November
 Northeastern China
- A previously unknown group known as "the Northeast League" declares that the only solution for the economic situation in the Northeast is secession. They also declared that while the former state of Manchukuo was a Japanese puppet state, it also said that "now it seems that due to the central government's neglect, it looks like the Japanese regime seemed benevolent in comparison.
7 November
 Northeastern China
-A Chinese police operation against the so-called "Northeast League" in Jilin province was defeated when unknown gunmen waving Manchukuo flags, as well as Menjiang, Kuomintang and other Manchu variants, attacked a police convoy. Many attackers then shouted "Manju i Mukdembi!", translated from Manchu language as "Manchuria will rise up", though it is believed many Han have participated as well. They hijack many armored vehicles before disappearing.
8 November
United States
- The 2016 Presidential Election results in Republican candidate Donald J. Trump winning as upcoming 45th President of the United States over Democrat candidate Hillary Clinton.
9 November
 

Hong Kong
- Unmarked Taiwanese troops land in Hong Kong, and, fighting with the PGHK, begin fighting against the PLA.
11 November
 Taiwan
- Chinese Air Force begins bombings of outer lying islands of the Republic of China in response for their support for Hong Kong. Several dozen lives are lost. Two ROC Air Force F-16s lost; while five PLAAF J-11s were shot down. Tensions boil.
14 November
 Northeastern China
-Large groups of anti-Chinese Communist Party militias have seized the capital of Jilin province, and the Manchukuo flag was raised on several government buildings. The Chinese security forces and the PLA of the Shenyang Military Region have been trying to regroup and retake Changchun. Meanwhile, insurgents are now operating on the outskirts of the cities of Harbin, Qiqihar, and Manzhouli.
15 November
 China
- There are reports that ethnic Manchu personalities in China, including major government officials, have been arrested. This caused outrage in ethnic Manchu communities across China.
- Meanwhile, Uyghur separatists are now close in capturing Altay city in Xinjiang. Many reports suggests they are actually led by Kazakh Army officers.
19 November

 Lima, Peru
- APEC 2016 opens. Chinese President Xi Jinping makes no comments on the ongoing unrests in Hong Kong, Manchuria, Xinjiang, and Tibet.
20 November
 China
- Altay City has been captured by the so-called 'Uyghuristan Army'. China accuses Kazakh troops of supporting them, which Kazakhstan does little to deny.
-  Numerous Kazakh Chinese officials are reportedly to have been arrested or killed, and China declares an exclusion zone in Tibet and Xinjiang
- Harbin is captured by the Northeast League. Different Manchu and anti-Communist Northeast Chinese groups later proclaim unity and declare the Republic of Manchuria, sometimes translated as the Northeast Republic. Due to different flags used by rebel forces, a temporary flag with a white and and yellow diagonal stripe be used.

 Lima, Peru
- APEC 2016 officially closes.
21 November
- The international community acknowledges that China may be now at a state of civil war. The Ministry of Foreign Affairs strongly denies this and states "our military and police are now apprehending the 'troublemakers' that is giving China a bad name on the international stage."
 

Hong Kong
- Further Taiwanese troops land in Hong Kong. Rumours begin to circulate about a meeting between all the sepratists on a united front.
22 November
 China
-Chinese and Mongolian border troops clash over a successful escape on an Inner Mongolian activist that escaped to Mongolia.
-China in response will declares the abolition of the Inner Mongolia Autonomous Region. Protests in Hohhot and in Mongolia itself denounced the move. No word yet as how China would reorganize the region.
25 November
 China
- The Tibetan and Xinjiang Uyghur Autonomous Regions are abolished. The only remaining CARs are Guangxi and Ningxia.
26 November

Tibet
- Indian Air Force IAI Herons fly over Tibet monitoring the situation on the ground.
27 November
Mongolia
- Mongolian troops deployed along the PRC-Mongolia border after the border clashes.
3 December
- President-elect Donald Trump breaks U.S. Policy and speaks directly via phone call to Taiwanese President Tsai Ing-wen, where they noted "close economic political, and security ties. The move angers China, who sees Taiwan as a breakaway state, and Chinese Foreign Minister Wang Yi dismissed the call as a "petty trick" by Taiwan.
9th December

Seoul, South Korea
-  President Park Geun-hye is impeached.
19th December
South China Sea
- The People's Liberation Army Navy seizes a U.S. Navy drone operated by civilian contractors operating from USNS Bowditch, an unarmed military research vessel.
20th December
 India
- Serious discussion in India's parliament to build refugee camps in Jammu and Kashmir and Sikkim for Tibetan refugees.
South China Sea
- China returns the seized U.S. Navy underwater drone.
28th December

Hilongos, Leyte, Philippines
- 34 people injured when an IED explodes in a boxing match held during the town fiesta. The Philippine National Police issues a man hunt for three suspected men.
2017
Early January
International Monetary Fund
- The IMF notices that China's economy has plundered as result of the uprisings. Its effects are felt throughout the world.
10th January
Chicago, IL, USA
- Barrack Obama delivers his farewell speech in preparation for the upcoming Trump administration.
11th January

Cebu City, Philippines
- Philippine government increases security, mainly in the form of PNP officers, Special Forces, and ground troops for the upcoming Sinulog festival after reports of bomb threats emerge.
15th January

Cebu City, Philippines
- Sinulog 2017 festivities considered a success as no reports of terrorist attacks happen. There was a minor incident involving a power transformer that exploded and caused minor panic. Some arrests have been made in relation to the violation anti-alcohol and street party ban.
20th January
Capitol Building, Washington, D.C, USA
- Donald Trump is inaugurated as the 45th President of the United States.
23rd January
The White House, Washington, D.C., USA
- Donald Trump signs a memorandum to withdraw from the Trans-Pacific Partnership Agreement.
26th January

Lanao del Sur, Philippines
- Two FA-50 fighter jets belonging to the Philippine Air Force conducted its first combat role in launching an airstrike on terrorist hideouts in Butig, Lanao del Sur. Although the fighter jets are unarmed with missiles, it is speculated that the jets were armed with smart bombs or dumb bombs.
27th January
Heliongjiang Province
- Reports of Chinese nuclear weapons deployed on the Russian border. Russia does not comment on the deployment.
30th January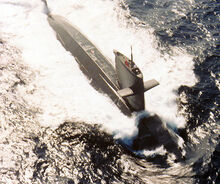 Taiwan Strait
- Two ROC Navy submarines, ROCS Hai Lung and ROCS Hai Hung, reported to be sailing in the strait.
6th February

Tibet
- Tibetan rebels managed to steal a Type 59 Tank and a Type 63 APC, further increasing their armored vehicle fleet.
10th February
Hong Kong
- PGHK fighters secure a PLA missile patrol boat within the harbor.

Surigao City, Philippines
- A 6.7 magnitude earthquake strikes 16 km NW of Surigao City, causing structural damages, 8 dead, and 202 injured.
20th February
New York City
- Vitaly Churkin, Russian Ambassador to the United Nations, suddenly dies in his office just a day before his 65th birthday.
22nd February
New Tang Dynasty HQ, New York City
- China Uncensored publishes the video entitled The "People's War" Against China's Muslims, detailing about the persecution of Ughyurs in Xinjiang. The video is uploaded at the time when East Turkistan is experiencing a revolt.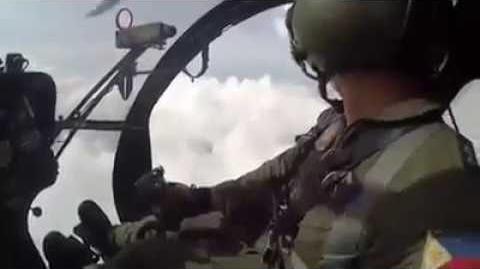 25th February

Sulu, Philippines
- The Philippine Air Force conducts air strikes against the Abu-Sayaff terrorists. The airstrike was carried out by an MG-520 light attack helicopter gunship.
1st March
New Tang Dynasty HQ, New York City
- China Uncensored publishes the video China's Military Patrolling in Afghanistan? about alleged reports of PLA armored vehicles in the China-Afghanistan border.
2nd March

Vakan Corridor, Afghanistan-China border
- China confirms that the PLA patrol in the Afghanistan border was a counterterrorist joint-patrol with Afghan security forces. This comes in a time where Chinese authorities is concerned that ISIS may infiltrate Xinjiang via the Vakhan Corridor.
5th March

Tibet
- A PLA Z-9 is shot down over Tibet, killing 15 PLA soldiers. It is believed to have been shot down by an SA-7 Grail MANPAD or an FN-6 MANPAD.
9th March

Benham Rise, east of the Philippines
- A Chinese research ship was spotted in Benham rise, a undersea plateau that was awarded to the Philippines by the United Nations in 2012.
11th March
China
- The Northeast League declares Shenyang their capital, renaming it Mukden, it's tradition Manchu name.
24th March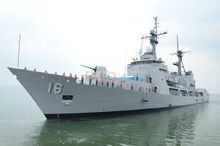 Benham Rise, east of the Philippines
- The Philippine Navy deploys BRP Ramon Alcaraz to patrol Benham Rise after a Chinese research ship was spotted there.
26th March

Benham Rise, east of the Philippines
- An unidentified drone buzzes the BRP Ramon Alcaraz. The drone is alleged to belong either to China, Taiwan, or the United States.
27th March

Tibet
- Major skirmish between PLA and rebels. 50 rebels KIA while an estimated 60+ PLA KIA.
5th April
Taipei, Taiwan
- A senior official of the ROC Navy announces that Taiwan will construct eight more submarines to bolster its aging fleet of existing submarines, which were purchased from the United States and the Netherlands during the 1980s.
10th April
- The U.S. Embassy issues a travel advisory warning American citizens from traveling to Central Visayas, particularly in the provinces of Cebu and Bohol.
11th April

Inabanga, Bohol, Philippines
- Abu-Sayaff terrorists launch an attack in the town of Inabanga, prompting a large police and military deployment to the area. Two Philippine Air Force AW109 gunships spotted to be launching airstrikes and strafing runs in suspected terrorist locations. 3 soldiers, 1 police officer, and 9 ASG terrorists killed.
13th April

 Achin District, Nangarhar Province, Afghanistan
- The United States drops the second largest non-nuclear bomb, known as the GBU-43/B Massive Ordnance Air Blast (MOAB), at 34.073336, 70.631215 (latitude and longitude coordinates) near Moman village in Nangahar's Achin District in eastern Afghanistan to destroy tunnel complexes used by the ISIS. This bomb was dropped by an MC-130 aircraft and is the first time this weapon was used in combat operations.
14th April
China
- The various rebellions and uprisings across China cause great turmoil. The fear slows the Chinese economy as the markets are hit. Shockwaves are felt worldwide as large amount of Foreign Investment is reinvested into other countries.
15th April

 North Korea
- North Korea stages a massive military parade to commemorate the 105th birth anniversary of Kim Il-sung, the country's founder and grandfather of current leader, Kim Jong-un. The parade took place amid hot speculation in the United States, Japan, and South Korea that the country would look to also potentially test a sixth nuclear device.
16th April

 North Korea
- North Korea attempts to launch a ballistic missile from a site near the port of Sinpo, on the country's east coast. The missile explodes seconds after launch.
21st April

Pag-asa Island, South China Sea
- Defense Secretary Delfin Lorenzana visits Pag-asa Island alongside several military officials. The transport planes carrying the officials, one PAF C-130 and another C-295, were challenged by Chinese forces in the nearby area.
22nd April

Clarin, Bohol, Philippines
- Continued fighting between government forces and the remaining Abu-Sayaff terrorists that fled into different parts of the island a week before.
1st May

Davao City, Philippines
- A People's Liberation Army Navy (PLA-N) warships: a frigate, a missile guided destroyer, and a replenishment ship docks in Davao City, the first time Chinese warships have docked in the Philippines since 2010.
9th May

South Korea
- Moon Jae-in is elected president during the 2017 South Korean presidential election. This comes after the impeachment and imprisonment of former president, Park Geun-hye.
11th May
- Naval forces of the United States, the United Kingdom, France, and Japan conduct an amphibious assault training exercise in Guam and Tinian Island in the Northern Mariana Islands.
23rd May

Marawi City, Philippines
- Members of the Maute Group and the Abu-Sayaff, militant groups with ties to ISIS, attack the city. The group seize dozens of weponns, police vehicles, technicals, and fire trucks, and burn the provincial prison while freeing countless inmates with ties to the organization. The Armed Forces of the Philippines and the Philippine National Police counterattack while majority of the population evacuate.
25th May

Tibet
- Rebels used the Potola Palace as their military headquarters.
2nd June

Manila, Philippines
- A lone gunman attacks the Resorts World Manila casino in an attempt to steal some casino chips. The perpetuator sets portions of the hotel on fire, killing 37 people including himself. ISIS declares responsibility.
3rd June

Tibet
- Tibet has been declared a no-man's land as 80% of the city has fallen to rebel control.
7th June
Hong Kong
- Unmarked Taiwanese cargo planes air drop tons of supplies to the PGHK and AVB fighters.
9th June

Marawi City, Philippines
- A U.S. Navy P-3 Orion is sighted flying above Marawi City. The U.S. Embassy later confirms that U.S. Special Forces are currently operating on the ground, providing technical assistance to the Philippine government troops.
11th June
Xinjiang
- Reports of ISIS militants fighting the PLA have surfaced.
12th June

The Philippines
- The country celebrates its 119th Independence Day as fighting continues in Marawi City. In Marawi, government troops plant several Philippine flags to boost morale amongst the military, police, and civilians.
Harry S. Truman Building, U.S. Department of State
- Secretary of State Rex Tillerson announces that North Korea had released Otto Warmbier, an American college student detained since 2016 for allegedly stealing a propaganda poster.
13th June
Cincinatti, Ohio
- Otto Warmbier is flown back to the U.S. in which is he hospitalized for being unconscious.
17th June

Paris, France
- There are unconfirmed reports of the French government planning to sign a defense treaty with its former colony, the Socialist Republic of Vietnam.
19th June

Cebu City, Philippines
- USS Coronado, an Independence-class Littoral Combat Ship (LCS), docks in the Port of Cebu to conduct exercises with the Philippine Navy on the Central Visayas region.
Cincinatti, Ohio
- Otto Warmbier dies at the hospital, just a merely a week after returning to the U.S. The Trump administration holds North Korea accountable for his death. Mass outcry in the United States.
23rd June
Australia
- The Australian government offers to deploy two AP-3C Orion surveillance aircraft to aid the Philippine military in Marawi City. The Philippines accepts.
28th June

Clark Airbase, Pampanga, Philippines
- The first form of Chinese military assistance to the Armed Forces of the Philippines arrives, consisting of $5.9M worth of assault rifles, sniper rifles, and 5 million rounds of ammunition.
29th June
The White House, Washington, D.C., U.S.
- President Trump approves the first arms sale to Taiwan at about $1.42 billion.
1st July
Hong Kong
- The Chinese Communist Party cancels the 20th Anniversary of the handover of Hong Kong to the People's Republic of China due to the ongoing insurgency. Meanwhile, in the rebel controlled territories, PGHK fighters remind Hong Kongers that this day marks the day "Hong Kong was stripped of its freedom and liberty to the hands of the Mainlanders." Many civilians volunteer to join the PGHK to commemorate this day.
2nd July

Kusong, North Korea
- The North Korean military successfully conducts its first test of an intercontinental ballistic missile (ICBM), named Hwasong-14.
10th July
- The USS Ronald Reagan participated in the annual Talisman Saber exercises.
20th July
Urumqi
- A car bomb kills 10 Chinese PLA soldiers and 5 Chinese security officers. ISIS is suspected of it.
28th July

North Korea
- N.K. launches a second Hwasong-14 ICBM which flew for 45 minutes with an apogee of 3725 km and traveled 998 km, landing in Japanese waters.
29th July
- The U.S. and the ROK begin tests on firing on missiles in response to the North Korean ICBM launches.
16th October

Marawi City, Philippines
- Isnilon Hapilon and Omar Maute, commanders of the Maute group, are killed by Philippine Army snipers and an automated machine gun from an M113 APC.
19th October

Subic, Zambales, Philippines
- Five Russian Navy warships dock in the former American naval base, delivering utility trucks and thousands of AKM/AK-74M assault rifles for the Philippine military.
23rd October

Marawi City, Philippines
- The Armed Forces of the Philippines successfully retakes Marawi City from the Maute group after 5 months of urban fighting.
24th October
- U.S. Defense Secretary James Mattis meets with President Rodrigo Duterte.
13th November
2018
April
The Dragon Splits

Timeline

Factions
Conflicts
Background
Organizations
Media
People and Culture
Community content is available under
CC-BY-SA
unless otherwise noted.