What happens when:
A graduate from the University of Chicago moves to Plattsburgh, New York?
An Indian-born PhD graduate is offered a position as a professor at Mount Royal University in Calgary?
An estranged father fails to make it in the United States, and reunites with his family in Alberta?
One media company outbids another for a newspaper in New England?
And the first black Governor of Virginia mounts a long-shot bid for the U.S. Senate?
Not much, at first.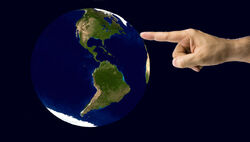 At least in the grand scheme, nothing happens immediately following these five events - they are bolded for reference. The world, however, is slowly and permanently altered.
For better or for worse, history lurches away from our present.
Some background information can be found here. For deeper information, I encourage you to check out the web of individual pages.
Timeline of Events
1960s-1980s
1964
Spring:
University of Chicago graduate Bernard Sanders graduates and moves to Plattsburgh, New York.
1969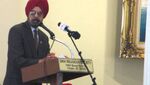 Summer:
Ajit Singh Randhawa earns a PhD degree from the University of British Columbia, and receives an offer for a position as a professor at Mount Royal University, Calgary.
1970
November 3:
Sanders first runs for political office in the New York Senate election as the Socialist Labor nominee. He comes in fourth place, against James Buckley, Richard Ottinger, and Charles Goodell.
December 22:
1972
January 20:
1974
Cruz's father leaves his family and moves to Texas. Later in the year, after Cruz Sr. is inspired by a Baptist Bible study session, he reaches out to Elanor. They reconcile and relocate their family to Edmonton.
1983
After a series of unsuccessful political campaigns, Sanders wins election as Mayor of Plattsburgh, New York.
1990s
1992
November 3:
Sanders wins election to the House of Representatives from New York's 21st district.
1993

September 14:
Governor Doug Wilder of Virginia continues his campaign for U.S. Senator, deciding against dropping out of the race.
1994
November 8:
1996
February 19:
The Providence Journal Company is sold to Gatehouse Media for $1.6 billion.
Summer: Nikki Randhawa marries Lawrence Pedersen, a technician at RCAF Station High River, Alberta.
1999
Senator Daniel Patrick Moynihan announces his retirement; New York Mayor Rudy Giuliani is seen as the front runner and likely Republican nominee.
New York Democrats attempt to recruit First Lady Hillary Rodham Clinton to run against Giuliani, but she opts instead to launch a campaign against Oliver North for his Senate seat. She buys a home in Culpeper, Virginia.
Representative Sanders announces his run for the Senate seat as an independent.
Following the passing of Senator John Chafee, Lincoln Chafee, Mayor of Warwick, is appointed to his father's Senate seat.
2000s
2000
May 19:
Despite a tumultuous four weeks, including the revelation of early-stage prostate cancer and separation from his wife, Mayor Rudy Giuliani continues with his Senate campaign.
November 7:
Hillary Clinton wins election to the United States Senate from Virginia against Oliver North, despite Republican presidential nominee George W. Bush carrying the state and winning the White House.
Rudy Giuliani wins election to the United States Senate from New York, defeating Sanders and Representative Nita Lowry.
2003
May: Cruz becomes Chief Crown Prosecutor of Edmonton.
2006
November 7:
Hillary Clinton wins re-election to the Senate, defeating Republican nominee Representative Jo Ann Davis.
Incumbent Republican Senator Lincoln Chafee of Rhode Island is defeated in his re-election bid against former state Attorney General Sheldon Whitehouse.
2008
June 1:
Chafee joins the advisory board of J Street, a lobbying group that promotes diplomatic relations between Israel and its neighbors and supports an independent Palestinian state.
2010s
2010

January 4:
Lincoln Chafee announces his candidacy for Governor of Rhode Island as an independent.
Feb 2:
Illinois Comptroller Dan Hynes wins a narrow Democratic gubernatorial primary against incumbent Governor Pat Quinn.
June 22:
Andre Bauer wins the Republican gubernatorial primary runoff election in South Carolina.
November 2:
2011
January 4:
Chafee enlists the support of Paradigm Media Consultants in his office, who persuade him not to adopt an "avoidance policy" of not giving interviews on the radio.
March 8:
Governor Chafee unveils his budget plan - he does not extend a tax to newspapers, and he maintains an amicable relationship with the press.
June 25:
August 12:
Robert Mugabe steps down as President of Zimbabwe, and becomes Senator-for-Life in a constitutional rewrite that protects him from prosecution; Vice President Joice Mujuru becomes President.
2012
February 23:
Lincoln Chafee is announced as a campaign co-chair for President Barack Obama's re-election bid, and declares his registration as a member of the Democrat Party.
November 6:
Chelsea Clinton wins election to the House of Representatives from Arkansas' 2nd district.
December 6:
President Mujuru is expelled from her party during the ZANU-PF Annual Conference; former First Lady Grace Mugabe succeeds her as party leader.
2013
July 31:
Grace Mugabe is elected President of Zimbabwe; many international monitors describe the vote as "highly flawed" and "fraudulent."
2014
March 20:
Former Ambassador Eric Bost founds Our Opportunity, to advocate for foreign aid and conservative policy.
October 16:
Hurricane Gonzalo makes landfall in Kingston, Jamaica. It veers towards the Atlantic coast.
October 17-24th:
President Obama, the Governors of Atlantic states from Florida through Massachusetts, and the Mayor of D.C. declare states of emergency.
Evacuations begin.
October 26:
Hurricane Gonzalo dissipates: a total of 306 Americans die directly or indirectly from the storm. There's $112 billion in damages and losses, making it the costliest hurricane in U.S. history.
November 4:
2015
March 28:
Felito Cruz runs for and wins in the Wildrose Party leadership election.
April 9:
Chafee announces his exploratory committee for the 2016 Presidential election.
April 12:
Former Secretary of State and former Senator from Virginia Hillary Clinton announces her candidacy for the Democrat nomination for President.
May 5:
Cruz wins election as Premier of Alberta. Without a majority, the Wildrose Party forms the first minority government in Albertan history.
May 12:
After becoming disillusioned with Sanders' campaign for President, Harvard Professor Lawrence Lessig decides against a presidential run of his own. He reaches out to the Chafee exploratory committee.
May 30:
June 3:
June 15:
June 16:
Businessman and reality show host Donald Trump announces his candidacy for the Republican nomination.
June 24:
November 30:
Mansoor Dadullah, leader of the ISIL-allied Mullah Dadullah Front, survives an attack by the Taliban in Khak-e-Afghan.
2016
February 1:
Donald Trump wins the Republican caucuses in Iowa. Senator Rand Paul, former IRS Commissioner Mark Everson, and former Governor Mike Huckabee drop out of the race for the Republican nomination; Paul considers running for the Libertarian nomination.
February 9:
Bernie Sanders wins the New Hampshire Democratic Primary. Lincoln Chafee wins an unexpectedly strong second place.
Donald Trump wins the New Hampshire Republican Primary. Carly Fiorina, Governor Chris Christie, and former Governor Jim Gilmore drop out of the race for the Republican nomination.
March 1:
The Super Tuesday contests take place.
Clinton sweeps the popular vote and the majority of Democratic contests; Sanders, O'Malley, and Chafee continue their campaigns.
Clashes erupt between supporters of the Sanders and Chafee campaigns at the University of Minnesota, following Clinton's victory in the state's caucuses.
Trump sweeps a majority of the Republican contests and wins a plurality of the vote; Jindal emerges as his clearest rival for the nomination.
March 6:
Lincoln Chafee wins his first contest of the primary season, winning a plurality of votes in the Maine caucuses.
March 15:
Donald Trump wins the Republican primaries in Florida, North Carolina, Missouri, Illinois, and the Northern Mariana Islands; Kasich wins the primary in his home state of Ohio. Rubio suspends his campaign.
Clinton wins the Ohio and North Carolina primaries, while O'Malley wins the Florida and Illinois primaries and Sanders wins the Missouri primary.
Geert Wilders' Party for Freedom (PVV) wins a plurality in the Dutch parliamentary elections; Wilders becomes the 51st Prime Minister of the Netherlands and vows to remove the country from the European Union.
May 3:
A wildfire sweeps through Fort McMurray, Alberta, destroying approximately 2400 homes and buildings and forcing the largest wildfire evacuation in Albertan history.
June 30:
Michael Gove, UK Secretary of State for Justice, endorses Boris Johnson, former Mayor of London, for Leader of the Conservative Party, stating that Johnson would "provide the necessary leadership to build the team for the task ahead."
King Salman bin Abdulaziz of Saudi Arabia abdicates the throne; the War of Saudi Succession begins.
July 11:
Former Mayor of London Boris Johnson wins the final ballot for Leader of the Conservative Party, defeating Theresa May, Andrea Leadsom, Rory Stewart, and Sajid Javid.
July 13:
July 14:
The United Kingdom invokes Article 50 of the Treaty on European Union to begin withdrawal from the EU.
July 15:
The Peace at Home Council attempts a coup against the government of Recep Tayyip Erdoğan, President of Turkey; the Turkish Civil War begins.
The Council seizes control of Ankara and a handful of other cities across the country.
Erdoğan is besieged while on vacation at the resort town of Marmaris; Council soldiers take control of Dalaman Airport and prevent Erdoğan from leaving the villa.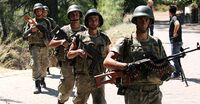 July 16-23:
Turkish government forces, in conjunction with Greek and British forces, work to remove the estimated 50,000 foreign tourists trapped in Marmaris and other resort towns in Turkey.
July 23:
Riyadh is captured by Muhammad bin Nayef; he becomes the undisputed monarch of Saudi Arabia.
July 24:
The Battle of Marmaris ends; Erdoğan and his staff escape to Istanbul, where he delivers a televised speech urging supporters to take to the streets against the Council.
September 6:
September 8:
Albertan opposition leader Rachel Notley, of the NDP, introduced a motion of no confidence. Three Progressive Conservative MLAs joined the Liberals and New Democrats in supporting the motion, violating a previous agreement between their party and the Cruz government.
September 19:
The Legislative Assembly of Alberta reconvenes, and the motion of no confidence is put to a vote; the Cruz government is sustained by a razor-thin 44-43 vote.
Cruz reshuffles his cabinet, leading a coalition government of the Wildrose Party, Progressive Conservatives, and the Alberta Party.
October 16: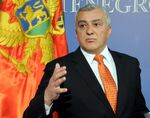 On the day of the Montenegrin parliamentary election, pro-Russian activist organizations take control of key buildings in Podgorica, alleging attempted electoral interference by Prime Minister Duško Marković; Marković and much of his government are arrested.
Opposition leader Andrija Mandić and his electoral alliance, the Democratic Front, claim a majority in Parliament; Mandić becomes Prime Minister.
NSA leaker Edward Snowden, who had been living in Tivat Airport, is detained by the new government.
October 30:
José Ramírez hits a home run for Cleveland in the second inning off of Jon Lester, and Rajai Davis scores a run off Lester in the sixth inning. The Indians clinch the World Series for Cleveland.
November 8:
November 21:
The Erdoğan government fully reclaims the last pockets of Council resistance in Ankara and Kars; the Turkish Civil War ends.
November 28:
Representatives Maxine Waters (D-CA) and Peter King (R-NY) introduce the Effective Capital for Long Term Growth Act, seeking to combat "quarterly capitalism." Senator Bill Nelson (D-FL) introduces the Senate version of the bill.
December 10:
2017
January 3:
January 17:
January 20:
Hillary Clinton is inaugurated as the 46th President of the United States; Luis Gutiérrez is inaugurated as the 48th Vice President.
Gary Locke takes office as Secretary of State; Martin O'Malley takes office as Secretary of Homeland Security.
February 1:
The Senate passes the Effective Capital Investment Act by a 58-42 margin.
February 10:
The Effective Capital Investment Act passes the House by a 231-198 margin.
Tim Wu is appointed Commissioner and Chair of the Federal Trade Commission.
February 13:
President Clinton signs the ECIA into law.
February 21:
Clinton signs legislation enabling the creation of an independent commission to investigate Russian interference in the 2016 elections. It is chaired by Avril Haines, former Deputy National Security Advisor and former Deputy Director of the CIA, and Condoleeza Rice, former Secretary of State and former National Security Advisor.
February 25:
March:
EPA Administrator Kevin de León opens channels of communication with Mexican officials, laying the foundations for a U.S.-Mexico agreement on groundwater and transboundary aquifers.
March 20:
Lincoln Chafee's diplomatic credentials are received by Secretary-General Luis Almago; he becomes the United States Ambassador to the OAS.
March 27:
The Offshore Finances Repatriation and Reinvestment Act is introduced in the Senate, co-sponsored by Senators Chuck Schumer (D-NY) and Rob Portman (R-OH).
The Supreme Tribunal of Justice (TSJ) of Venezuela takes over legislative powers of the National Assembly.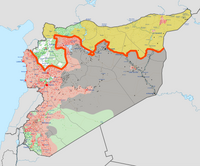 March 30:
Following their meeting, Secretary of State Gary Locke and Turkish Foreign Minister Mevlüt Çavuşoğlu issue a joint statement, supporting a no-fly zone in Northern Syria. Discussion of U.S. support of Syrian Democratic Forces is left to a later time.
April 1:
Following mass protests and international condemnation, the TSJ reviews its decision, but decides to maintain its self-coup; protests continue.
April 4:
The Syrian government of President Bashar al-Assad unleashes a chemical gas attack in the town of Khan Shaykhun, killing at least 74 people and injured more than 557.
April 6:
President Clinton announces joint air strikes on many of Assad's air fields with Turkish and Qatari forces; she sends a letter to Speaker of the House Charlie Dent and Senate President Pro Tempore Patrick Leahy, notifying them of the strike.
In phone call with Russian Foreign Minister Sergey Lavrov, Secretary Locke assures his counterpart that the Syrian governorates of Latakia, Tartus, and Damascus will not be targeted by the coalition airstrikes.
April 16:
The Turkish constitutional referendum passes with a contested 54% of the vote, greatly expanding the powers of the Turkish Presidency.
April 26:
President Maduro of Venezuela announces that his country will withdraw from the Organization of American States, kicking off a two-year process and worsening the diplomatic crisis.
May 17:
During a state visit to Washington, DC, bodyguards of Erdoğan clash violently with protesters; nine people are hospitalized; the Turkish Ambassador to the United States, Serdar Kılıç, is summoned to the State Department.
May 19:
The Clinton administration and the Locke State Department compels Ambassador Kılıç to return to Turkey; John Bass, the Ambassador to Turkey, is recalled to the United States.
May 24:
May 27:
May 31:
Clinton announces the selection of Ellen Tauscher - former U.S. Representative from California and former Under Secretary of State - as her selection for the United States Ambassador to Turkey.
June 5:
Led by Saudi Arabia and Egypt, several countries across the Middle East, Africa, and Asia cut off diplomatic relations with Qatar.
Felito Cruz announces the merger of the Progressive Conservative Party in Alberta with the Wildrose Party, and the creation of a new national party - One Canada.
July 10:
Iraqi Prime Minister Haider Al-Abadi declares that Mosul - the largest city occupied by the terrorist group - has been liberated from ISIL.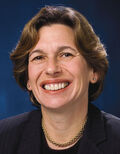 July 11:
Wikileaks publishes the documents from The New York Times. Among the revelations are:

Undisclosed communications between the Turkish government and the United States Department of Education, including Secretary Randi Weingarten, seemingly targeting charter schools run by the Gülen movement.
A an undisclosed $900 million of direct financing given to the Venezuelan government by Goldman Sachs, through the front company Paxehaknik Management.
July 12:
RNC Chairwoman Carly Fiorina calls for investigations into the document leaks and the Education Department, a sentiment later echoed by House Speaker Charlie Dent and Senate Minority Leader Mitch McConnell.
The Assyrian Democratic Movement proclaims the "Assyrian National Homeland," and elects Yonadam Kanna as President; he calls for Assyrians to take part in the Kurdish independence referendum, then hold a separate referendum later in 2017, in an "independence two-step."
July 17:
The Venezuelan opposition holds a symbolic referendum rejecting the Constitutional Assembly.
July 29:
Citing "interference of foreign powers", Maduro delays the planned Constitutional Assembly election indefinitely.
August 11–12:
The Unite the Right Rally occurs. Six people die; two police officers in a helicopter crash, and four civilians in a vehicle ramming attack.
August 28-September 19:
Hurricanes Harvey, Irma, and Maria strike the United States in Texas, Florida, and Puerto Rico, displacing tens of thousands of people, or leaving them without power.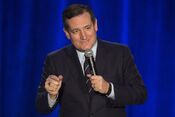 September 4:
September 14:
September 23:
After months of protests, the War in Belarus begins.
President Aleksandr Lukashenko resigns under pressure and flees to Moscow.
The Belorussian Democratic Assembly is established, led by Andrei Sannikov and Mikola Statkevich.
September 24:
A counter-coup begins, with Russian support, declaring Viktor Lukashenko the rightful President of Belarus.
The Belorussian Democratic Forces is founded, led by Major-General Igor Rachkovsky.
September 25:
Iraqi Kurdistan holds a referendum supporting independence from Iraq.
Iraq places an embargo on international airports flying to and from Kurdistan.
Skirmishes begin along the border, but little territory changes hands.
October 8:
October 16:
November 6:
Zimbabwean President Grace Mugabe dismisses First Vice-President Emmerson Mnangagwa from both his post in the administration and in the ZANU-PF on accusations that he was plotting to topple her from power; Mnangagwa flees to Pretoria, South Africa.
November 9:
Education Secretary Randi Weingarten resigns from office, citing an "inability to effectively perform" her job; Deputy Secretary John DeStefano becomes Acting Secretary.
November 14:
The Zimbabwean Civil War begins as armored personnel carriers roll through major thoroughfares on the outskirts Harare, under the ultimate direction of Mnangagwa and Constantino Chiwenga, former head of the Zimbabwe Defense Force.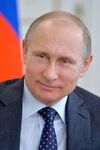 December 18:
At the 54th National Conference of the African National Congress, Jacob Zuma successfully remains the leader of the party, and thus remains President of South Africa.
December 21:
The Assyrian National Homeland holds a referendum supporting independence from Kurdistan; Yonadam Kanna becomes President.
December 28:
Russian President Vladamir Putin is shot at Khrabrovo Airport in Kaliningrad.
Prime Minister Dmitry Medvedev takes office as Acting President.
2018
January 1:
NATO's Committee on Cyber Security is officially instituted.
January 3:
Acting President of Russia Dmitry Medvedev announces that the first round of the Russian Presidential election will still be held on March 18th, and that he intends to run for the United Russia nomination.
January 12:
Former Montana Superintendent of Public Instruction Denise Juneau was sworn in as the 12th United States Secretary of Education.
January 13:
Russian Defence Minister Sergey Shoygu resigns from his position, announcing his intention to run for the for President as an independent.
February 1:
The Bandarara Offensive begins in the Zimbabwean Civil War.
February 2:
Representative Devin Nunes (R-CA) publishes a memo as Chairman of the House Select Committee on Covert Communications, alleging that the Department of Education, Office of Personnel Management, Department of State, and FBI used improper sources in the covert communications affair.
February 12-18:
The African Union, NATO, and the newly-created International Force for Zimbabwe begins intervention in Zimbabwe.
February 13:
Over 100 Russian mercenaries and unmarked troops in Syria are attacked by U.S. airstrikes at Deir ez-Zor; public sentiment against Medvedev's administration grows.
February 15:
March 9:
The Second Battle of Bulawayo ends; coalition forces surround Harare.
Former Maryland Governor Bob Ehrlich launches his campaign for the Republican Presidential nomination

March 18:
Former Defence Minister Sergey Shoygu is elected President of the Russian Federation on the first ballot, with approximately 53% of the vote.
Congressman Bernie Sanders launches his campaign for Governor of New York.
March 23:
Grace and Robert Mugabe flee Harare for Singapore; Emmerson Mnangagwa is recognized as President by the remainder of the former Mugabe government.
April 6:
A finalized agreement for crises in Venezuela is reached in Port of Spain, Trinidad and Tobago.
April 12:
The Venezuelan military seizes control of Caracas; General-in-Chief Vladimir Padrino López, formerly the Minister of Defense, is declared Acting President.
April 13-14:
The 8th Summit of the Americas takes place; the Lima Declaration is signed, condemning the coup in Venezuela.
The 54th Special Session of the OAS is convened.
April 27:
President Jacob Zuma of South Africa grants asylum to the Mugabe family; widespread protests occur among the Zimbabwean population in the country.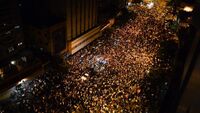 May 7-8:
The March on Caracas takes place; the Padrino junta is forced from power and National Assembly President Omar Barboza assumes authority as Acting President.
May 7-14
A chlorine gas attack is carried out in BDF-held areas of Minsk, killing 96 people, and injuring over five hundred, marking the deadliest chemical attack in Europe since the Second World War.
Pro-Lukasheno forces capture Minsk.
Investigators from the Organisation for the Prohibition of Chemical Weapons are blocked from entering Minsk.
May 19:
British Prime Minister Boris Johnson and Dutch Prime Minister Geert Wilders reach the Rotterdam Arrangement, whereby the UK would honor Dutch certain rules and regulations for shipping, cargo, and airways, therefore following EU regulations by default
May 28:
Karen Kwiatkowski, Assistant Secretary of Veterans Affairs for Public Affairs, resigns in protest of VA facility safety in the aftermath of the Yountville shooting.
June 4-5:
An international summit is held in The Hague concerning the crisis in Belarus, at the headquarters of the OPCW; a ceasefire lasts for 27 hours before fighting resumes.
June 5:
Lieutenant Governor Gavin Newsom and Treasurer John Chiang, both Democrats, advance to the California gubernatorial election; Republican David Fennell and independent Gayle McLaughlin advance to the election for Lieutenant Governor.
June 8:
Facing pressure from Congress and the public, Veterans Affairs Secretary Bob McDonald resigns; Deputy Secretary Kristin Beck becomes Acting Secretary.
June 27:
Supreme Court Associate Justices Robert Kennedy and Ruth Bader Ginsburg announce their retirement.
July 10:
Former Rear Admiral Michelle Howard is sworn in as United States Secretary of Veterans Affairs.
July 14:
At 11:00 pm, the United Kingdom officially withdraws from the European Union.
July 15:
Day One of Brexit

A legal hard border was placed between the Republic of Ireland and Northern Ireland.
France imposes mandatory controls for the EU's new external border; approximately 65% of all British heavy goods vehicles are unprepared for French customs.
July 30:
Clinton announces her nomination of Circuit Judge Jacqueline Nguyen and District Judge Ketanji Brown Jackson for the vacancies on the Supreme Court.
The Zimbabwean general election is held, with international observers declaring Susan Tsvangirai the victor with 50.8% of the vote; coalition-building talks begin with incumbent President Mnangagwa.
As part of the peace process in the country, Parliament of Cameroon appointing a commission to study and rewrite the constitution.
August 14:
The checkpoint near Belcoo, County Fermanagh, Northern Ireland is set on fire, and the the flames damage a nearby apartment building and two businesses; in response, a group of pro-Brexit Northern Irish civilians organize the Red Hand Sovereignty Patrol (RHSP), to discourage further damage to the border infrastructure.
August 20:
Leopoldo López wins the Venezuelan presidential election, defeating PSUV candidate Adán Chávez and Workers' Movement (MT) candidate Luisa Ortega.

Chávez declares the results fraudulent and sets up a government-in-exile in Cuba.
October 7:
The Cameroonian general election is held: the referendum on the constitution is approved with 61% of the vote. Paul Biya is re-elected President, but as part of reform agreements, Akere Muna is appointed Prime Minister.

Ambazonia, as a new region, will have a two-round referendum, potentially allowing for greater autonomy or independence.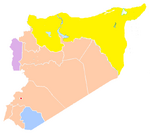 October 27:
The Treaty of Aqaba is formally accepted by all major parties in the Syrian peace process.
November 6:
December 8:
December 11-14:
A RHSP group catches protesters tearing down a checkpoint camera, and after the ensuing fight, two protesters were hospitalized while a third goes into coma.

Three days later, a mobile unit was blown up in an attack, killing the three men inside.
The following week, escalation continues, with five republicans found murdered in their home in Derry in retaliation.
December 21:
The Irish Border Council is established, to ease tensions and resolve conflicts.

It is chaired by Joe Biden, the United States Special Envoy for Northern Ireland.
2019
January 2:
The Bay Islands declare independence from Honduras.
January 3:
Representative Steve Scalise (LA-1) is elected Speaker of the House of Representatives.
January 11:
The United Kingdom, under Prime Minister Johnson, annexes the Bay Islands

Honduran President Juan Orlando Hernández declares that a "state of war" exists between the two countries, but adopts a policy of "no first strike"
January 12:
Senator Tom Cotton of Arkansas announces his candidacy for the Republican nomination for President.
Bob Stephens, former Mayor of Springfield, Missouri, announces his candidacy for the Libertarian nomination for President.
January 31:
Former Governor Luis Fortuño of Puerto Rico announces his candidacy for President as a Republican.
February 2:
Former President of the National Endowment for Democracy Carl Gershman announces his candidacy for President as a Democrat.
February 4:
March 6-19:
Cyclone Idai makes landfall twice in Mozambique, making it one of the worst tropical cyclones on record to affect Africa and the Southern Hemisphere; refugees flee south to Zimbabwe and South Africa.
April 2:
April 4:
Karen Kwiatkowski announces her candidacy for the Libertarian nomination for President.
April 8:
The crew of an Irish fishing vessel on Lough Foyle is arrested by a British patrol for failing to provide documentation, sparking dispute with an outraged Ireland; civillian patrols take to the lough, to reinforce the fines on the British side or to escort vessels on the Irish side.
April 13:
Sheriff Richard Jones of Butler County, Ohio, officially launches his campaign for the Republican nomination for President.
May 8:
2019 South African general election is held.

Mmusi Maimane of the Democratic Alliance is elected President; Makhosi Khoza of the African National Change is elected Deputy President.
May 18:
The New York Constitutional Convention is adjourned, setting the proposed document towards a public vote.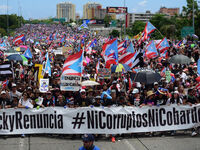 June:
Puerto Rican leadership crisis;

The FBI arrest two former officials in the cabinet of Puerto Rico Governor Ricky Rosselló; three days later, Telegram messages are leaked showing Rosselló and his inner circle joking about casualties from Hurricane Maria and ridiculing political rivals with violent language.
Both incidents triggered the largest government protests in modern Puerto Rican history and a wave of government resignations.
Due to intervention by Vice President Luis Gutiérrez, and former Governor Fortuño, Rosa Emilia Rodríguez-Vélez - the nonpartisan U.S. Attorney for Puerto Rico - is ultimately chosen to serve as Governor until the next general election.
June 10:
A ceasefire and a preliminatry peace agreement for Belarus is reached in Trump Tower Baku, Azerbaijan.
June 11:
Larry Sharpe announces his candidacy for the Libertarian nomination for President.
June 17:
Ivanka Trump announces her candidacy for the Republican nomination for President.
June 26:
Speaker Steve Scalise is assassinated in an attack on the annual Congressional baseball game.

He is later succeeded by Representative Jim Jordan (R-OH)
September 17:
Howard Schultz, former APEC Ambassador and former Starbucks CEO, announces his candidacy for the Libertarian nomination for President.
October 21:
October 28:
Prime Minister-elect Cruz enters a coalition agreement with the Conservative Party.

Nikki Pedersen is designated as the next Deputy Prime Minister and Minister of Foreign Affairs.
Community content is available under
CC-BY-SA
unless otherwise noted.