This
alternate history
related article is a stub. Please add suggestions on the talk page.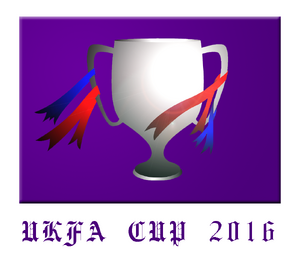 The UKFA Cup is a football competition that is held in the United Kingdom every year, contested by football clubs from the nations of England, Scotland, Northern Ireland and Wales.
History
The UKFA Cup began in 1991, after the discontinuation of the Scottish League Cup due to low attendance and lack of interest from the Scottish clubs. Initially the Scottish Football Association had attempted to create a combined Cup competition for teams from Scotland and Northern Ireland, however the Football Association and Football Association of Wales had also shown interest, and eventually the United Kingdom Football Association created the UKFA Cup. The competition replaced the Football League Cup, Scottish League Cup and Welsh Football League Cup, and was open to teams from the Northern Ireland football league.
Format
The competition is open to all clubs in the Premier League, Championship, League One, League Two, Scottish Premiership, Scottish Championship, Scottish League One, Scottish League Two, Northern Ireland Football League Premiership, Northern Ireland Football League Championship 1 and Welsh Premier League. The Premiership and Scottish Premiership teams are given a bye into the third round, with the remaining clubs playing in knockout games to qualify. The initial games are played locally within the member association, and the second round games drawn nationally. Games are played at a neutral location.
Results
Community content is available under
CC-BY-SA
unless otherwise noted.