Resident Country:
America
Residence:
Wetumpka, Alabama
Birthplace and Hometown
Hamburg, Germany
Political views:
Socially Liberal Independent
Interests

Main Interests


Fixing Computers
History
Reading/Writing
Wikia
Video Games
Politics
Elections

Alternate History Likes and Historical Knowledge:
Languages
EN-UK
This user speaks Oxford Standard English, with a slight accent.
DE
Dieser Benutzer spricht Deutsch als Muttersprache.
LATIN
Hic usor loquitur linguam Latinam in paucissimo campester.
RU

Этот пользователь владеет русским на уровне приветствий.
Where Am I?
This section tells you if I'm available on the wiki or offline. Please take note of this before you attempt to contact me please. Thank You.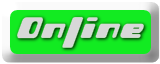 My favourite pages and What I played as
Principia Moderni II- Empire of Bavaria
Principia Moderni III-- United Kingdoms of Greater Albion
Zeitgeist-- Senatus Populesque Nova Britannia
Ancestry
German- on my father's side, British- on my mother's side, more specifically Scots-Irish. Family is distantly Turkish by blood, allegedly we still have family there, though I do not know for certain.
Favourite Quotations
Any society that would give a little freedom for a little security, deserves neither and shall lose both.---Ben Franklin
Be extremely subtle, even to the point of formlessness. Be extremely mysterious, even to the point of soundlessness. Thereby you can be the director of the opponent's fate.--Sun Tzu
People should not be afraid of their governments, Governments should be afraid of their People.-- V for Vendetta
Ignorance is the night of the mind, but a night without moon and star.-- Confucius
The nine most terrifying words in the English language are 'I'm from the government and I'm here to help'
- Ronald Reagan
Politics is supposed to be the second oldest profession. I have come to realize that it bears a very to the first.
-Ronald Reagan
My fellow Americans, I am pleased to tell you I just signed legislation which outlaws Russia forever. The bombing begins in five minutes. -Ronald Reagan
When setting out for revenge, dig first two graves. --Confucius
Timelines
Community content is available under
CC-BY-SA
unless otherwise noted.