C_II_R
Information and Biography
Nationality:
Imperial Canukistan
Residence:
Tecumseh Commune
Ancestry:
Irish Slovak Scottish Ukrainian English French
Political views:
Corporate Techno-Eugenicist
Political party:
Losers Incorporated
Interests
Books:

Red Mars / Green Mars / Blue Mars
Lion's Blood / Zulu Heart
Romanitas / Rome Burning / ?
Procurator / New Barbarians / Cry Republic
Glass Empires
Roma Eterna
Fitzpatrick's War
Memoirs of Cleopatra
Late Antiquity
Taiko
Musashi
After Man
Space Inc.

Other Projects:
Languages
en/-CA-3
This user speaks Canadian and other Englishes pretty ok.
Sy/Re-4
This user has a near native level of understanding of Sillyan and Retardese.
fr-0.5
This user took 12 years of French but can't form or understand basic sentences.
1337-2
7|-|15 |_|50r |-|4z 1|\|73rm33|)3317 |3v31 0v 1337 5p33|<
la-1.52
Latinam tarde cognosco, tarde
grc-1
Hellenike ge bradews, gignwskw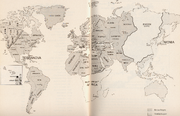 Ready For You To View
Ante Ætas Briani: Prologue and early parallel (not in the alternate sense) of Ætas ab Brian. It explains the POD a bit better.
Ætas ab Brian: A prologue narrative of the History of Rome timeline, not exactly explanatory.
Painfully Slow Progress
History of Rome-After Ætas ab Brian
On Hold
The Haudenosaunee: In retrospect not all that different from the Ætas ab Brian timeline. It is older and so less detailed or logical, it has maps though! EVERYONE loves maps, EVERYONE.
Community content is available under
CC-BY-SA
unless otherwise noted.