To infinity...
Manchester Orchestra
... and beyond!
Senpie.
Hello! I'm an artist!
Doctor261
Name
Doctor261
Also known as

ErnieTheMighty, Laughe

Profession, Hobbies

Freelance Artist

Founder of Greater Europe map game - winner of the 2012 Stirling Award of 2011 Best Map Game
Contributing to wikias since
2010, August
Real Life name
Ernest
Age
19
Favourite Movies

Where The Wild Things Are, Hugo, Son of Rambow, The Road, The Tree of Life, Billy Elliot, The Chumscrubber, Up In The Air, Jobs, God Bless America, The Odd Life of Timothy Green, Extremely Loud & Incredibly Close, Identity, Gran Torino, Chronicle, Death Note movies, Stand By Me, The Big Lebowski, Mars Needs Moms, Hitchhiker's Guide to the Galaxy, The Hunger Games, Gonger series, Winter's Bone, Goodfellas, The Wolverine, The Avengers(definitely), Inception(lol), The Garden of Words, The Shining(>D), Ace Attorney[2012] and 100x more.

Favourite Anime
Bleach, One Piece, Durarara!!, Tegami Bachi, Sword Art Online, Blue Exorcist, Gantz. (not watching anime anymore)
Favourite Actors
Emma Watson, Asa Butterfield, Will Poulter, Bill Milner, Michael Caine.
Favourite Video Games
M&B, M&B: Warband, M&B: Warband - Napoleonic Wars, M&B: With Fire and Sword, Victoria 2 : A House Divided, ArmA2: Combined Operations(with ACE mod), Team Fortress 2(rarely), Hearts of Iron 3(all DLCs), Hearts of Iron 2, Europa Universalis III, Crusader Kings 2, SimCity, Democracy 3, Fallout series and 500 other games(no time for games)
Favourite Table-Top RPGs
Pathfinder(D&D 3.5 Remake), d20 Modern[d20 Apocalypse, d20 Past], BESM
Art Requests
Closed
Commissions
Open
The map games I play(-ed) in:
Favourite History Topics
Roman Empire
XI-XV centuries
Japan
1918-1945
My Timelines
Soviet West --- Open for adoption
My map games
Kingdom of Dwan (Link deleted)
Greater Europe (winner of Stirling Awards of 2011 Map Game)
Medieval Plague (Link deleted)
Unknown Landmass (Link deleted)
My 1983: Doomsday stuff
Martinsson Crime Family -- Proposal, OFA
Bjorkman Crime Family -- Proposal, OFA
Papua New Guinea -- Adopted from ShutUpNavi
My sandboxes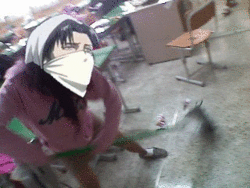 Community content is available under
CC-BY-SA
unless otherwise noted.