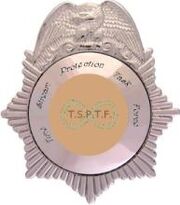 My interest in alternative history began when I was in middle school and my teacher told us about the Civil War and the Confederacy. So I came home from school that day and looked up online "What if the Civil War never happen." So when I was looking, I found this website and I've been here ever since. At first I mostly read the articles and then I created an account and started editing. I've got good knowledge in proofreading, geography, the US Navy, and military vehicles from 1940's to the present. I also study and pay attention to current global events.
Projects
1983: Doomsday
​Solo:
Adopted:
Think Before You Enact
People I need to thank
Don't get offended if your name is not up there, as I am very grateful for all the help by the people of this wiki.
Community content is available under
CC-BY-SA
unless otherwise noted.