Eric4e

Biography
Name
Eric "von Schweetz" Engström
Gender
Male
Age
17
Nationality
Swedish
Hometown
Danmark, Uppland, Sweden
Residence
Uppsala, Uppland, Sweden
Countries I've visited
Denmark
Finland
Germany
Norway
United Kingdom
Languages
sv-N
Den här användaren talar svenska som modersmål.
en-2
This user is able to contribute with an intermediate level of English
de-0
Dieser Benutzer hat keine Deutsch kenntnisse (oder hat beträchtliche Schwierigkeiten mit der Sprache).
Hello, welcome to my profile, the most visible Wreck-It Ralph fan in Sweden! I'm Eric von Schweetz, but you can call me Eric or Eric4e. I'm a 17 year old Swedish student who likes to draw arts, writing and playing games on computer. I'm live in Uppsala, Uppland in Sweden and I was born on 18 January 1999, in my hometown of Danmark in Danmark Socken, Uppland, Sweden.
My biggest favorite of all my life is Sugar Rush (known as Zöckarluschu), mostly favorite are Zöckarluschu characters like Canpootians and racers. I also love Inside Out, which begun to love it since November 2015, and my favorite are emotions Joy, Sadness and Disgust. All of them are very sweet and cute! My favorite movies are Wreck-It Ralph, Inside Out, Big Hero 6, some Disney and Pixar classics movies, some interesting historical, sci-fi fiction, adventure and other animated movies. My favorite visual artists are all popular and some unpopular artists. My favorite bands/ musical artists are all popular and some unpopular bands and artists from classical to beyond. Finally my favorite games are all Civilization series (I only owned Civilization V), Europa Universalis 3 & 4, all best strategy and simulator games.
Althistory Stuff
My Alternative Histories
Map Games
Other
My Signature
This is my primary, royal and fifth signature ever used in Eric4e's history. The signature features parts and files from 2nd signature, but it was changed because this is 5th. All words, except for Eric von Schweetz, are removed to shorted in current and future played map games or talks. The flag of Sweden was changed to Sweetmany's flag because since is my newly favorite flag.
During the Vanellope Grinch Era from 28 February 2015 to 29 March 2015, the 4th signature was used by me during this era.

How the Grinch Vanellope Stole Althistory Wiki! It was joke!

During the Vanellope Guitar Era from 23 January to 28 February 2015, the 3rd signature was used by me during this era.

Vanellope, Hero of the Guitar Empire Rock'n'Sweeter!

My 2nd signature is created by me on 6 September, 2014 and uses with help of this article: Help:Customising your signature All words and pictures will be stayed, but with few changes.
Eric von Schweetz, You Young and Sweet Boy! To Sugar Rush!

My oldest signature was created on April 2014 when first time I play map games and was Alternate Nations 3.
Eric von Schweetz, You Young and Sweet Boy!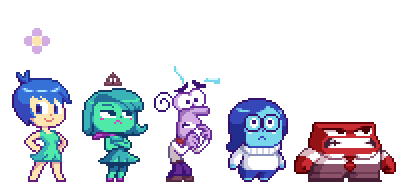 My Non-Wiki accounts
Wikis that worked on
English
Swedish