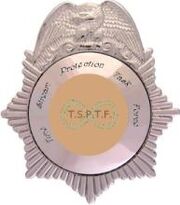 I was recently appointed a Lieutenant here and it is a real honor to attain this title.
Zack
Biography
Nationality:
Occupation:
Writer of Rambling Articles
Philosophy:
Political views:
Political party:
Interests
Main interests:

The Interplay between Archetype & Cliche
Vastness
Pipe Smoking
Art
Politics
History
Philosophy

Althistory interests:

A Timeline where Harold Stassen wins an election
Alternate World Wars

Languages
en
This user is a native speaker of English.
Website
[1]
I am the creator of the following articles for various timelines on this wiki,
1983: Doomsday
North America
Nations

The Commonwealth of Kentucky & its associated articles.

Cape Girardeau

Joplin
Broken Bow

Hot Springs

Republic of South Florida (With SouthWriter & Arstarpool)

Republic of Gainesville (With SouthWriter)
South Dakota (With SouthWriter)
North Dakota (With SouthWriter)

Provisional Government of South Dakota (With SouthWriter)

Bloomington
State College
Ohio
Hugo
Pasco Free State (With KingSweden)

Waynesboro

Toledo Confederation (With JackofSpades, Caeruleus, & other contributors)
Niagara Falls (As an adviser)
Midland
Antlers

Arkansas
Places
Europe

New Rome (With Arstarpool)
Pacific
Nauru
Pitcairn Islands

Norfolk Island

Tuvalu

Kiribati

Niue

Cook Islands

Society Islands

Caroline Islands
Baker Island
Howland Island
Tokelau
Banaba Island

Gilbert Islands

Line Islands

Tarawa Atoll

Vanuatu
Heard Island and McDonald Islands
Chatham Islands
30px Christmas Island (Indian Ocean)
Ashmore and Cartier Islands
Kermadec Islands
Jarvis Island
Coral Sea Islands
Maldives
People
Miscellaneous
List of Presidents of The Commonwealth of Kentucky
2010 Kentucky General Elections
The Constitution of The Commonwealth of Kentucky
List of National Historic Landmarks in Kentucky
To Do List
Okinawa
Palmyra Atoll
Midway Atoll
Kingman Reef
To Do At Some Point
Adopted Pages
Fiji
2010 WCRB report on the Future Geopolitical Outlook Various folks have contributed to this article. I"m just the caretaker.
Other Contributions
The East American Alliance (W/ Yank)
I've been working on many a'sub-articles for the Commonwealth of Australia and New Zealand and on the article itself.
Wasteland Europe

Canada - Proposal
Other TL's
I'm rewriting an old article of mine called President Delay
Miscellaneous
I've contributed to other timelines but nothing of any great importance. However I'm keeping an eye out for a new timeline.
Reporting Trouble
If your having trouble with the site or a user feel free to let me know and I'll see what I can do to bring about swift action & allow you to continue enjoying this Wiki. --Zack 00:14, October 7, 2010 (UTC)
Community content is available under
CC-BY-SA
unless otherwise noted.