Well, I'm more of a parasitic user here, latching onto firmly-developed TLs.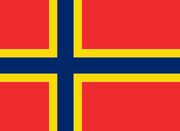 Constantine Xeight
Name
Constantine Somethingorortheropoulos
TSPTF Ranking:
Lieutenants
Nationality:
American, Greek, British
Ancestry:
Greek, Scottish, Irish, Bohemian
Residence:
Chicago, United States
Political views:
Liberal Conservative
Political party:
Νέα Δημοκρατία (New Democracy Party), Ulster Unionist Party,
History interests:

Religion
History of the East-Roman Empire
Mediaeval Era
Early Modern Period
Greek War of Independence
History of the Crown of Aragon
Scramble for Africa

Hobbies:

Traveling
Uchronies
Listening to Music
Learning New Languages
Reading

Languages
EN - US
This user speaks American English at a native level.
el-2
Αυτός ο χρήστης μπορεί να συνεισφέρει σε μετρίου επιπέδου ελληνικά. Ρωμαίικα.
es-3
Este usuario puede contribuir con un nivel avanzado de español. Español.
pt-1
Este usuário/utilizador pode contribuir com um nível básico de português. Português.
The Second Crusade? Never heard of it! (Map Game)