Laura AKA Smoggy
Biography
Nationality
British
Hometown
Democratic Republic of Teesside
Age
31
Occupation:
Forester / Environmental Conservationist
Political party:
Green Party.

I have written pages for 1983: Doomsday: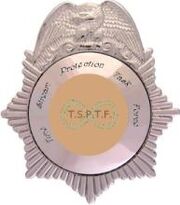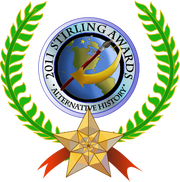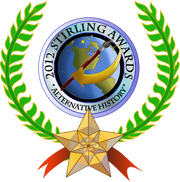 helped out with
Adopted Doomsday pages:
I am a member of Time Stream Protection Task Force or TSPTF originally as a constable. I was promoted to Lieutenant on 2nd June 2011
I won the 2011 Stirling award for best female writer and won it again in 2012, although it has been noted that I may be the only female writer.
---
a few more of the pages that i have written
pandemic:death of the old world
What if Bloody Mary had a twin brother?
The Assasination of Robert Mugabe
Jesse and Elvis Presley - kings of rock and roll
The little ice age was not so little
Community content is available under
CC-BY-SA
unless otherwise noted.