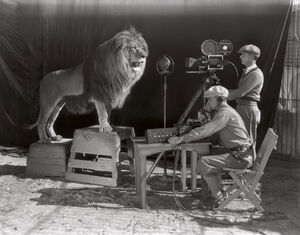 On June 23rd 2016 the user Mscoree was banned for no reason by me!

Hello, Alternative Historians. I am TheCrimsonOracle. Please call me a class traitor, or pig for short!
I'm a huge authoritarian nut with internet drama all over the place. My area of expertise is in police oppression and destroying the wiki, though I am very familiar with trolling, harassment, and villainy. I am happy to help with any and all plots to attack people I don't like and I will give unfair, undetailed bans upon request. My grasp on history is a bit nonexistent, but I am still more than happy to insert myself into the conversation about anything and mess it up. Beyond that, I have zero Stirling Awards, significant timelines, or contributions of note whatsoever. I mostly take this out on others when they get too successful, as it makes me jealous!
I'm not just an internet historian, I'm a barista in real life. I hold a failing relationship that causes me to grasp for power trips. I'm preparing to begin work on yet another map game and, with a little bit of elbow grease and a whole hell of a lot of stealing other people's creative capital, it's on to my first taste of respect! I love power and it's given my life a lot of meaning.
I sometimes like to ramble in my sandbox. Check it out!
My Work
This is a timeline I was jealous of so I decided to immaturely lash out and delete it in a fit of rage. It was a featured timeline with hundreds of pages, and I proudly defaced it, thus robbing the wiki of one of its largest timelines, because of a personal internet grudge.
Deleted all pages

Merveilles du Monde (Map Game)

My Principia Moderni knockoff ran by Nate and other slaves. This is a great way to take out rage on unsuspecting players, and ensures I'm always on top and in charge. Everyone has to respect me because it's MY game, and I'm powerful and well liked in the game.
Created the starting page

Featuring Mscoree's maps and other contributions. When I banned him I decided to just claim those as my own, erasing the note crediting him for his work.
Stole all pages
Personal Information
Name: Cam
Nationality: American
Residence: North Carolina
Age: 15

Occupation: Barista
Political Views: Fascist
Hobbies: Banning, Harassing, trolling, tabletop RPGs, igniting shitstorms (accidental or on purpose), playing with people's emotions of varying volatility, visiting burn treatment wards to make fun of people, doing NOTHING, long arguments on the chat, microwave dinners, playing the blame game in the general, ban duels at high noon, out-complaining anyone in the old west, making breakfast, eating breakfast, staring at the side of my roommate's head and loudly slurping coffee while he eats breakfast, making eye contact with people when they're eating a banana, intensely hating the word 'timeline' and 'creative' in colloquial conversation, hating the word 'crony' in any form of conversation, pretending to know things about history, quoting Star Wars, breakdancing, beatboxing, boxbeating, botbeaxing, making up words, making up hobbies, filling résumés, banning people, rambling, being condescending towards people I don't like, being condescending towards people I do like, wondering who has crossed the fine line between 'liked' and 'pain in the ass,' wonder how some of you people play jumprope with that fine line, walking outside in thunderstorms and hoping to get struck by lightning just to break the monotony of life, timing words with thunder for added effect, stressing out over the differences between affect and effect, using an Oxford Comma and making exceptions.
This user is highly proficient in...
Hellenistic Greece
Late Antiquity
Migration Period
Dark Ages
Medieval merchant republics
This user is particularly knowledgeable about...
Bronze Age Greece
Classical Greece
Early Roman Republic
Early Christianity
Byzantine History
Atlantic Slave Trade
American Revolution
American Civil War
Soviet History
WWII
The Cold War
Community content is available under
CC-BY-SA
unless otherwise noted.