I would like anyone who is seeing this right now to help me expanding my articles and creating articles for that timelines, thank you. VENEZUELA 01:38, May 22, 2010 (UTC) My biggest timeline is Central World, is a community project anyone is invited! and welcomed. I'm actually working on my new Timeline, And Broke into Pieces, My Russia .
VENEZUELA 01:35, June 21, 2010 (UTC)
Political Views: Nationalist Right. Phoenicianism. Support USA sponsored governments in Latin America. And without offending anyone, anti-left. I Believe one day Venezuela will be the glorious country it deserve to be and that was specially in the 1950s and 1960s and before 1983.
Other: I did the genographic project test, and I have M89, M304, and M172 haplogroups and a small European part from the Franks that came with the Crusaders, also M172 means that my ancestors migrate from northern Iraq to the levant, being possible canaanites (phoenicians), arameans, amorites, babylonians, assyrians, or even natufians! if the last one were my ancestors, my ancestors were the first farmers.
Articles
My Timelines:
What if Communism was not created, and Lenin decide to turn Ethnic Nationalist making a Russia Revolution which balkanize the Russian Empire, Turkey, and Persia...
What if the Central Powers won WWI?...
A Nuclear War in 1983. With Lordganon and other people pics
Solo
USA, Mexico, and Canada Balkanize in the 1930s
What if dictator Perez Jimenez would have stay more time in power?...
Gallery
Future Map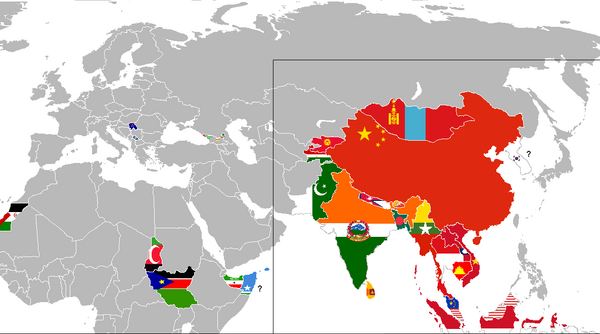 Cold War between USA and China
China's Sphere of Influence in the map in the square with the flags.
List of New Nations
Europe
Caucasus
Africa