My name is Vladimir Ostović, I'm a student from OTL Croatia, studying English and Russian at the University of Zagreb. I joined because I was (and still am) a big fan of the
1983: Doomsday
TL.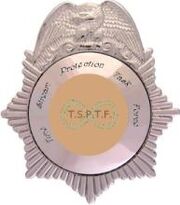 Currently I am working on, or contributing to, the following articles:
I have also been contributing to NuclearVacuum's New Union TL. I have created articles on Croatia and the European Union and I have contributed to various other articles on the TL. I plan on doing other countries and articles as well in the near future.
I have also recently started a TL titled Earlier Brest-Litovsk. It is a recent addition and I will expand on it in the future.
Community content is available under
CC-BY-SA
unless otherwise noted.