Hello and welcome to the Alternate History Wiki!

We are a community for creating fictional alternative histories. We hope you will feel at home here and wish you good luck contributing to our ever-growing collection of timelines.

Please start by reading our Guide to Newcomers. It contains links to the important sections of the wiki.
If you're new to wikis in general, see How to Make Articles.
If you're ready to create an article, see Conventions in Use in this Wiki. It explains how to title and categorize your pages, what kinds of content are allowed, and other rules of the site.

Some other helpful reference pages:

Some general tips:

This wiki is for alternate history, not future timelines. What you write should take place before 2021.
All articles on this wiki take the following format: Name of article (Name of Timeline). This helps us know which pages belong together.
To sign your posts on talk pages, use ~~~~ (four tildes). This will insert your name and timestamp.
You can experiment in the Sandbox.

Regards, -- Tbguy1992 (Talk) 04:46, April 10, 2013
Night of the Living Alternate History
I got your message on my talk page. Firstly, welcome to the map game! To sign up just write "~ ~ ~ ~" (without spaces or quotes) next to the nation you want to play as. Your idea for Argentina is great, and shouldn't be a problem. I recommend for your first turn that you establish rule in the Falklands, and then start concentrating on the zombies in the north. You should also try to upgrade your army or industrial score. After working on one of these areas in your turns (upgrading factories, roads, etc.), you can upgrade by saying, "Our industrial score increases to 1.5," on your turn. You can only upgrade one item, once every two turns, so choose wisely. You can learn more about this and other rules on the rules page. If you have any other questions feel free to contact me. Remember to think creatively and strategically, and have fun.
Mscoree (talk) 14:20, April 10, 2013 (UTC)
To answer your question, in 1970 the population of Argentina was 23,983,000 people. Currently the population is probably slightly lower because of the zombies, but I would put that number as a 1970 estimate. Northern and northeastern Argentina is currently infected by zombies, and they may continue to spread. If you want to contact another player about in-game stuff, like alliances, trade, etc., the best way to do this is through in-game diplomacy. If you want to ask a general question you can also ask it in your post, but surrounded by paranthesis. If you have a specific question for someone just message them on their talk page. Mscoree (talk) 18:56, April 10, 2013 (UTC)
I agree with your request,Colombia and Argentina may have an alliance and trading deals, after all we are the only nations left in the continent, it would be better to be allies and to keep our own peoples safe from the infection and to release Peru and ecuador from the zombies, for now, my advice as well is that you need to ally with the Usa Japan and China, and try to bring some nearby land under your influence as buffer territories or buffer states to avoid your nation to get easily infected, and like me make a fence against the zombies infested areas. then when you secure yourself advance towards chile and brazil, while i advance towards peru and ecuador, so we can later rule south america. Sine dei gloriem (talk) 02:34, April 11, 2013 (UTC)
Currently, the policy is that a moderatly or heavily infected country may only be a security member... but as you have your own facilities, you may be a full member, but your research will occur in your facilities as we do not want to spread the virus in any way. With your permission we will incorperate your facilities into the UCO, and we will send some of our international scientist to your facilities. Dustin2557 (talk) 04:14, April 11, 2013 (UTC)
Hey, I'm the Falklands, so can you not invade, that would be a bummer, everyone ganged up on me as London :-( I will ally  with you if you ask, but I won't become a vassal state or anything, I'll just give you one of my Islands as a military base or science base or whatever. Local Mafia Boss (talk) 15:29, April 12, 2013 (UTC)
Please let me stay as the Falklands, I haven't done anything to you, you can have the other Islands except the main two, but just let me be my own country. Local (talk)
If I chose three, what will you do?Local (talk)
I haven't actually decided if I am a puppet state, it all depends on the same thing my decision on your proposal depends on: Am I my own nation. If I am I will accept the CSH, if not I won't, and will become part of UR. If I am a CSH puppet what will you do?Local (talk)
That is the whole point of what I was saying, if I don't have FULL independence I won't join. At the moment I am seriously considering being a puppet state, because you are giving me an ultimatum, which I don't appreciate. Local (talk)
I've chosen option 2.
Can I have some fighter jets (and pilots) please. Also, I could just teach the children Argentinian at the schools in the falklands. I could also do with a few basic infantry troops, I only have spec ops troops, who are to valuable to waste fighting zombies. Building material would help. If you are wondering why I chose to join, it was cause it seemed like a good deal when i calmed down, and also, it is a kick in the teeth to the UK that the falklands chose to leave them for argentina. If you read what he did to my country you'll see why.  Local (talk)
Sorry, I can't think of a name, any Ideas? Local (talk)
Hi, just looked at the Argentinian page, I'm NOT a 'claimed Territory, or even an Argentinian Territory or Province. I am a protectoriate. I am going to put that now. Local (talk)
No worries, already dealt with Local (talk)
Hey, can you send me the stuff I asked for in the next turn, Thank you Local (talk) 01:30, April 13, 2013 (UTC)
Where is the page for the Pope thing Local (talk)
Hey buddy and welcome to the game. Whilst i won't give up sovereignty on Tristan da Cunha, i will pretty much allow you to build what you want on the island as long as you request permission first and it doesn't harm British interests. That cool? Hailstormer (talk) 18:06, April 13, 2013 (UTC)
Yes that is fine, just ask in a diplomacy on the page and i will accept. Don't worry about it. I don't know how much of the game you read before you joined, but the guy who is playing as the Falklands now was knocked out of the game by me before when he played as London as i wanted my capital back. So i thought it would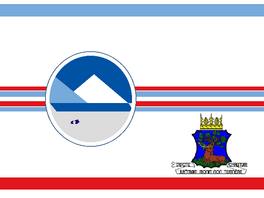 be harsh to be aggressive again without giving him a chance. Hailstormer (talk) 18:15, April 13, 2013 (UTC)
Where is the Flag you are talking about? Local (talk)
Giant Sheep? Pretty good though Local (talk)
How do you make a flag? Local (talk)
I'm easy about paraguay, I'll make a flag Local (talk)
Its on the Islas Malvinas Page,and the UR page (the Flag) Local (talk)

I don't know, why does the Flag have to change, just add the Coats of Arms for Paraguay or something.
Just let him be Chile, he's only been on here two days, if he does something wrong you can just message him and say that as part of the UR he has to change it. Local (talk)
Please can Bolivia become Chilian territory because we need more men to have a stronger military. In 2013 Chile only had 12,000,000 cititzans. Imagine how little in 1970. Especially in a zombie apocalpse with communist rebels. PLEASE. WE NEED MORE ROOM FOR THE FALKLANDS AND FOR CHILE TO EXPAND!!!
RSVP
Emperor Romanus (talk) 16:30, April 17, 2013 (UTC)
CHILE
Yeah, can the UR invade somewhere 'for their own good' I need more citizens. Local (talk)
I think that the problem here is more political than military, the zombies aren't difficult to drive out, I managed to do it as a small weak country in southern England, so what we should do is send troops into places to drive out the zombies, and then not leave, no problem, and no rebellious local population. I would suggest the 'dead cities' in south america, and southern spain/portugal later. The problem is we might have is if the country we save still has a government and an army, so we should send 'military advisers to any country we invade that still has a government, and if they demand we leave, we kill the leader of the government. Local (talk)
Is Brasilia a dead city?
Hey, mate. I got your post on my page, so here is my response: I think I will give you a base on Sardinia to perform research, and to protect the Pope. You may not exceed 50% military personal on the base, and no more than 50% of the size of our armed forces may be on the base at any given time. What are you willing to give/pay in return? I am also interested n the Gibraltar idea - he who controls Gibraltar controls the Mediterranean.
I just read the post you put on Emperor Romanus' talk page, and I think that you might have missed the point of DEMOCRACY, as democracy means that people vote for their leader, so if the chilean people want to vote in a government with socialist views, so be it. Stop being so harsh, he has only been on here for a few days. Local (talk)
My apologies, I did use the wrong word, and I am not harsh rather stern, because when i joined I read through the whole archive and such. And i have repeatively, asked him to read through it and research his country. G greg e (talk)
Can you send troops to relieve mine in Sucre, as I think that it is plausable that after securing the heart of a city and then being left there for about a year would make even the most loyal troops angry at the country they fight for.  All you have to do to stop the riots in the Falklands is send a relief force to Sucre, so can you do it, as I have to keep sending the embittered anti-UR troops back after at max a year or they will defect, and if they aren't relieved by the UR before that they will ineviatably have bad feeling towards the UR, and I can't keep sending troops in, I only have a military of a few thousand. Local (talk)
Could you list the previous Falklands Dependencies under the Falklands? it won't change anything on those islands for you, but it will pacify the riotters. Local (talk)
About the Special Forces of the UR, where did you get the figure from? because as far as I can tell, having looked through the NotLAH page and archives; Argentina has none (correct me if I am wrong), Chile has <20,000 and the Falklands has about 5000, so where did the extra 25,000 troops come from? Local (talk)
Hi, its Local (talk) here, Emperor Romanus just quit, and I think I am going to tone down the amount I am going to post, so can you post what the Falklands does in the game, and if I have any extra ideas I will make a Falklands post, OK? Local (talk)
Will you post what the falklands does in the UR turns now? Local (talk)
OK, thanks. I just prefer earlier periods of history, and slightly more realistic Map Games.
Why aren't you posting on the NotLAH map game? Local (talk)
The nation Wu is a Secondary nation on the previous Chinese province of Zhejiang, it is built after the first zombie outbreak in Chinaand has close trade relations with Japan. It is currently invading the nation of Yue.Ninjasvswarriors (talk) 07:12, May 14, 2013 (UTC)
Tell you what just comment on each of my moves. Whant a alliance? --Octivian Marius (talk) 11:59, May 17, 2013 (UTC)
I would like Wu to be a permenent member of ULN security council, what should I do?Ninjasvswarriors (talk) 02:29, June 20, 2013 (UTC)
Duplicates
Greetings. Recently, you have uploaded a file on this site that are duplicates on this site. Please keep in mind that many of the flags used on Wikipedia and Wikimedia Commons have also been uploaded to this site — with all of them having been uploaded under the same file names used on those sites (making it quite easy to locate any files you may need).
The following uploads have have been removed from this site, and have been replaced with the following correct files:
Please try not to let this happen again. Thank you. --NuclearVacuum (Talk) 16:11, April 10, 2013 (UTC)
Sorry my apologies!
You have also added a duplicate flag for

the Falkland Islands

. I will be removing this too. Please do not let this happen again. --NuclearVacuum (Talk) 16:26, April 10, 2013 (UTC)
Flag Making
Hi,
Anytime you want to make an original flag, it's always good to look at the fictional flag page first to see if there's something similar that's already there. it's also a good idea to look up wikipedia articles on the flags (just look up flag of chile or flag of argentina on google and the first or second thing to pop up will be the wikipedia artice.) it should say there what the modern flags represent, and it will show flags that the countries have used before, which may be easier to incorporate. also look up any national symbols for the nations that you can use. 
As for the flag of a union of Argentina and Chile, argentina is going to be the dominant nation, so the design should resemble the flag of argentina more than the flag of Chile(but it will probably be a very remote resemblance) The argentinian flag has a sun on it, and the chilean flag has a star. try to use both symbols, but if you can't fit both, then use the sun. try to use all the colors from both flags (there are only four)
You can use any photoshop program to make it in (i use paint, it's not the best, but it's easy and free). Don't use any of the draw tools, just "cut and paste" and "fill color." remeber to save it as a PNG before uploading it.
I hope this helps
Good luck, Wegscuba (talk) 01:03, April 12, 2013 (UTC)
Duplicating again?
Is there any reason why you have uploaded two flags with the only difference being a "smudge" on one of them? From what I have read on both articles you have posted them in, there is no reasoning other than this being a duplicate. Can you please clarify? --NuclearVacuum (Talk) 01:21, April 13, 2013 (. UTC)
The later includes and represents the Falkland Islands sir. Hence the two dots. G greg e (talk) 01:29, April 13, 2013 (UTC)
So that's what those "smudges" are? Interesting. Thank you for clarifying this with me. --NuclearVacuum (Talk) 01:39, April 13, 2013 (UTC)
I am sorry if i accidentely didnt comply with your rules but i am new and didnt know. For some reason i cant edit any of the page and some of the text has turned to numbersEmperor Romanus (talk) 09:34, April 17, 2013 (UTC) - CHILE
Hey Argentina
Just wondering
a) are you head of the Republic?
if so is it because you set it up or because Argentina is your country?
b)should we have a trade agreement with China as they have 1)proposed it, 2)have a new zombie warfare weapon and 3) they are powerful, influential, lenient with lending troops and are at war; if we helped them win the war we might be given some of the conquered territory.
RSVP
CHILE
Emperor Romanus (talk) 14:31, April 17, 2013 (UTC)
im really sorry but i have already used wikipedia for it and am so unskilled at computing that it took me an hour to do it. Im really sorry but i wont be able to do it again. Dont think you have to but would you mind helping me do it because ive seen the way you did yours and it was amazing.
Emperor Romanus (talk) 16:36, April 17, 2013 (UTC)
Yeah I am sorry man for not being active on Night of the living alternative history any space left? User:OllieTheCrom
Hey, its Emperor Romanus (talk) 16:14, April 18, 2013 (UTC) here,
I am thinking of changing country to Mexico so that I have a larger one but i will still be part of the UR. However, is Mexico infected, and can i still be UR
RSVP
CHILE
Emperor Romanus (talk) 16:14, April 18, 2013 (UTC)
In response to your question about the plausibility of the KMAC-3:
In essence, the KMAC is an orbital artillery cannon. It fires very large diameter, north-magnetized shells (I'd say about 270mm) from orbit via what is essentially an ordinary cannon system (guns can work in space- the reaction necessary produces its own oxygen) augmented with a magnetic accelerator - essentially, the barrel is ringed with electromagnets that are south poles when the shell has not passed them and switch to north magnetization as soon as the shell has passed them (I belive that was possible with the technology of the time). Recoil is counteracted through the firing of large thrusters on the back of the KMAC, as well as via standard methods of recoil compensation. The KMAC acquires the energy required to operate the electromagnets via large solar panels. It can carry up to twelve shells at one time. RevenantAscension (talk) 16:27, April 18, 2013 (UTC)
Message
I received your message about the new players. I don't possess the ability to check their IP's against each other (or at least I don't thing I do). If you have a problem with anything they write on the UR, remove it. I will watch them, and if I suspect any foul play I will look into it further. Mscoree (talk) 18:55, April 18, 2013 (UTC)
Re:A situation to look into
Sorry to hear that you are having problems. However, I am not a part of the map games here, nor do I understand them. So forgive me if I don't completely understand your request.
If these guys added themselves to your game and did not have permission from you, than you are more than welcome to remove them and revert their edits. If they continue to be a problem, than we will deal with them.
I don't know how to look up a user IP address, but if you believe these guys are the same person, I will surely bring this up with the proper people.
I hope this helps. I will also be bringing up these users to the TSPTF. --NuclearVacuum (Talk) 00:52, April 19, 2013 (UTC)
Thor's Hammer
I know you're not responsible for Thor's Hammer, but since you're the leader of the UR, please tell your nations that orbital cannons aren't allowed. Mscoree (talk) 19:58, April 19, 2013 (UTC)
NotLAH About Turkey
Yea i got your message relating to the map game NotLAH. I joined the game when it first started and drafted troops during all of my turns, the amount of troops I draft depends on the current events happening. So say if something bad happens like: Istanbul gets infected, I would draft about 75,000 troops or more. But if something minor happens like: zombies are getting hunted down in the countryside, I would draft about 25,000 to 60,000 troops. The Turkish Armed Forces started out with about 900,000 when I started playing the map game, and I'm pretty sure had a population around 75,000,000 during this time period. I couldn't find a census so I had to go the Wikipedia page and insert it in.
Thx for finding the correct population of Turkey
-Best Regards
Edboy452 (talk) 19:22, April 21, 2013 (UTC)
Chile
Thank you for sending me the message regarding your concern. I am also concerned, mostly from Chile and their implausible orbital cannons, and such. If you wish I can ask Chile to pick another nation. Honestly it's whatever you want since you conceived the UR in the first place. if they start to act implausibly I will make them switch. If you do keep them, I recommend creating a page like the EHU, where you vote and communicate. This might prevent Chile from going off and ruining your stability. Thanks. Mscoree (talk) 17:36, April 22, 2013 (UTC)
Futura Terra
You're invited to the map game that is soon going to be release called Futura Terra. It is on it's own separate wiki and is still under development by. Feel free to message me back if you're interested.
The link to the game: http://futura-terra-map-game.wikia.com/wiki/Futura_Terra_Map_Game_Wiki
Best Regards,
        Edboy452 (talk) 01:38, May 7, 2013 (UTC)

Chan Santa Cruz
Hi. I have no plans to become a 'great nation' as I have too little time. My objective is to gain International recognition, establish a free maya state, kill all zombies within the walls and impose austrailia like import proceedures to prevent infection. Then I will reconsider. Thank you, any help achieveing these aims would be aprecciated (like a port on the carribean? - we'll help you get it). I am slightly worried by Cuba. David Rain (Sometimes...) (talk) 16:28, May 8, 2013 (UTC)
Oh and get a load of this: awesome stuff.
David Rain (Sometimes...) (talk) 16:35, May 8, 2013 (UTC)
RE: Recent Mod events NotLAH
The moderator events aren't specifically against you. They're just trying to slow you down a bit so you don't get too over powered, too fast.
Firstly, Bolivia has managed to fight back the Communists, with your help, and the old regime is now restored. Spending seven years in a country "rebuilding" doesn't necessarily make the locals love you (look at the War in Afghanistan, for example).
Brazil, although slightly absent from the world stage, mostly from the player's inactivity, still exists and is quite powerful. Rio De Janiero was never actually lost, but rather the city welcomed your forces to help clean it up. These nations all want the status quo, meaning now that the deed is done, they just want the war to end, and for you to go your separate ways. Although they may be "in debt", that doesn't mean you get to walk all over them.
I should also mention that you have been at war for quite some time now, and your stability may start to drop. This is another factor in the negotiations. I recommend you end the war and let these nations go about their business. After all, Bolivia didn't fight a war to restore its old government, just to be replaced by an Argentinean puppet. Mscoree (talk) 23:16, May 9, 2013 (UTC)
For vassals add it up normally, then add the -1 for vassalage to them. Make sure you take note of the new causi belli system in the rules. Mscoree (talk) 14:37, May 14, 2013 (UTC)
Sorry, I had to leave. Save it for the actual negotiations. Mscoree (talk) 00:53, May 15, 2013 (UTC)
PMII
Italia has decent realtions with Carthage. Carthage is allied with the Papal States and rome has been trying to get closer with you. You also have good relations with Cyprus. You are a Christian state with some Muslims. The rest is up to you. Scandinator (talk) 07:30, May 12, 2013 (UTC)
NotLAH: Stability
Your stability dropped several years ago from quick expansion and from some of the Chilean blunders. If you wish to get your stability back up, once the war is officially over, you have withdrawn all your troops from across the world, then after a while it will start to go back up again. Mscoree (talk) 14:40, May 12, 2013 (UTC)
You have soldiers in Bolivia, Europe, and are sending aid to Turkey.  Peru, Brazil, Bolivia, and Colombia all have 50. Mscoree (talk) 15:49, May 12, 2013 (UTC)
No problem. Well, I have another version of the map. Lets see the differences. :D 
Imp (Say Hi?!) 15:51, May 12, 2013 (UTC)
Ah, I didn't know they were. We don't need to add zombies (and I already worked on Turkey on my version, lol). But yeah, all you need to do is ad a black line wherever zombies are around. Btw, do u have any idea where the Teutonic Nights are based. All I know is that they have Konisburg (Kilingrad). :D 
Imp (Say Hi?!) 16:08, May 12, 2013 (UTC)
NotLAH Map
I've combined some of the stuff from your's and Imp's maps. Mscoree (talk) 16:41, May 12, 2013 (UTC)
Yemen will be added
British Columbia is correct as it is
A Canadian colony on Greenland will be added
I'd be honored to help fight to liberate Rome with the UR. Reximus55 (talk) 03:48, May 13, 2013 (UTC)
Kingdom of Italy NotLAH
The Kingdom of Italy is also knowen as ceteral Italy in notLAH. I am not eacactly sure of the borders sience I just joined today. Octivian Marius (talk) 01:33, May 16, 2013 (UTC)
New UN
Alright. I'll join. 


OreoToast555(Talk) 02:22, May 16, 2013 (UTC)
Susquehanna
Yep. ThanksDaeseunglim (talk) 21:17, May 18, 2013 (UTC)
Did you write this word?
infastructure
If so, it should be infrastructure.
EoGuy (talk) 19:33, May 19, 2013 (UTC)
NotLAH map issue (Unnamed nations)
Excuse me, i saw on the map on the map game that there are many countries in what used to be California (NOTE: I played Northern California) Here it is:
Sincerely, IstocnoSarajevo (talk) 05:45, May 20, 2013 (UTC)
Can you add Wu, with the Chinese provinces of Guandong, Jianxi, Zhejiang, Shanghai and Anhui? Ninjasvswarriors (talk) 08:02, May 29, 2013 (UTC)
Greg post in PMII about agreeing with the Marriage. Sine dei gloriem (talk) 01:15, May 31, 2013 (UTC)
I am probably wrong
Chat
come on chat NOW
I am currently on chat. Mscoree (talk) 16:24, June 13, 2013 (UTC)
Just a question about NotLAH...
Basically, Elba is now a new and hypothetical Republic of Italy? --Agent001 17:18, June 16, 2013 (UTC)
Firstly, the Channel League, as well as the CSTO, are already in the ULN. I will add the Southwest League too. I am also concerned about Wu's population growth. I'd say no more updates for a while. Mscoree (talk) 00:35, June 18, 2013 (UTC)
Templates
You didn't make a template, Greg. You made an article with no purpose whatsoever.
Templates do not register as templates without actually having template in their name - you can see what I mean here.
Yours had nothing of the sort.
Lordganon (talk) 09:17, June 20, 2013 (UTC)
NotLAH Battles
Usually I say give it another turn so that the other nation has time to react, but since this is a small nation that might make sense. Mscoree (talk) 14:10, June 21, 2013 (UTC)
Moderator Event
Add this to the moderator event:
Following the outbreak of war, there is a resurgence of nationalism across Austria. Deidrich Dopfer, who expresses that he does not want to be considered for reelection despite popular opinion, returns to his position as general to aid in the war. In the 1992 elections nationalist candidate, Arnold Schwarzenegger is elected speaker of the house.
Thanks, Mscoree (talk) 15:38, June 22, 2013 (UTC)
If you have any ideas feel free to write something about those places. Mscoree (talk) 15:42, June 22, 2013 (UTC)
I can do the algorithm later today. Mscoree (talk) 16:03, June 22, 2013 (UTC)
Nordic Germany
I did some calculations on the Holy Roman War page and estimated that before the outbreak of the war Nordic Germany had a population of about 1,500,000 people. It's largest city, Kiel, having slightly less than 200,000 people. At the start of the war Nordic Germany's army was about 70,000 strong, including reserves and volunteers. At the beginning of the Battle of Kiel they had about 55,000 regular soldiers. Mscoree (talk) 02:11, June 23, 2013 (UTC)
Change of Plans, we have a new target, ok? Sine dei gloriem (talk) 23:28, June 25, 2013 (UTC)
NotLAH and SAR
Whether or not he is serious, you don't just surrender to a country you aren't fighting. It was never an option for Iraq, for example, to surrender to China to avoid the United States. The Russians are going to take control no matter what.
As for SAR, I'll be absent and you'll be in charge of mod events. I saw Austria-Hungary will be experiencing riots. If you could, have Germany support the government. I plan to be focusing mainly on improving the economy and increasing the royal family's popularity. Thank you, Doctor Evulz (talk) 04:19, June 29, 2013 (UTC)
Also you did not attack last turn and i launched them befor you even landed so shut up and yes it did explode on BC and has now spread so would you think logicaly and remember you can't change the past.
Battle of Port Lavaca (NoLAH)
Hi. Could you do me a favour and check my algorathim for the battle please?
David Rain (Sometimes...) (talk) 17:16, July 2, 2013 (UTC)
k. Thanks. Preping two for Houston and Corpus Christi. Any ideas on Rezzurectionist troop numbers?
David Rain (Sometimes...) (talk) 17:56, July 2, 2013 (UTC)
Why are you kicking me for the UR? Edboy said you were, why? It isn't my fault that they are being unfair, and you didn't kick Chile, and he trashed the Stability, so it isn't fair, I didn't do anything wrong. Local (talk) 23:42, July 4, 2013 (UTC)
I said he's planning right now due to your reckless decisions. Greg didn't kick Chile because that was the first time something like that happened. Because of your reckless actions the United Republic's stability is now at 36. Edboy452 (talk) 23:44, July 4, 2013 (UTC)
I haven't made any reckless actions, I funded rebels for years, then Mscoree God-Modded. If he did an algorithm and I lost, then fine. But he didn't, he just said that I lost, so I couldn't have done anything about that. Local (talk) 23:52, July 4, 2013 (UTC)
It's not his job to make algorithms, it's your job to make them. Edboy452 (talk) 23:53, July 4, 2013 (UTC)
I can't, that is why I asked for someone else to, I can't do it, as I never have both somewhere to jot down the numbers, and internet access, so I can't do the Algorithm, so I asked a.mod to do it Local (talk)
Also, Mscoree is telling me to stop attacking London because it's meta-gaming and also ruining the game for Greg. He says if you don't stop you'll be temp banned. Edboy452 (talk) 00:05, July 5, 2013 (UTC)
I have had time.to think about it, I am not going to try to invade London again, but if I am ejected from the UR, please tell.me.ASAP. Also, if I am removed from the UR, then I will get the Antarctic Territory of the UR, and all previous Falkland.Dependencies, but in exchange you get the actual Islands. Local (talk)
We should draw a treaty up if I am kicked from the UR Local (talk)
I have posted a turn, it has military activity, you now control 90% of my armed forces directly, I only have enough to defend my Antarctic Cities. If I am kicked, please return at least some of those troops Local (talk)
UR - Afghanistan Cooperation...
Greetings. I am the newest player of NotLAH game, and I have a proposal for you. Afghanistan is a new nation on the international scene, and while it is on the rise, it still needs assistance. I appealed to Russia, but I was coldly rejected. So instead I turn to the next closest dominant power.
That would be you.
With your outpost of Goa, Afghanistan could recieve the supplies and support needed to reclaim not only its own land, but Pakistan and Northwestern India as well. Then you would have a substantial ally in Southern Asia to project your influence.
What do you say?
Monster Pumpkin (talk) 03:35, July 8, 2013 (UTC)
Well, I don't think any of Afghanistan proper is occupied by anything other than zombies, so that should be easy and doable within a year or so.
I doubt Pakistan would be much more trouble either. After those two (bypassing Kashmir, don't need that mess), my plan is to head into northern India.
This plan might need some modification. I'm just going by the map, which shows those areas as clear.
Monster Pumpkin (talk) 03:46, July 8, 2013 (UTC)
That is becuase I did so in 1996.5. You can read it. :P 
Imp (Say Hi?!) 22:35, July 9, 2013 (UTC)
I'm Germany and Austria is part of Germany. VonGlusenburg (talk to Von!) 10:53, July 10, 2013 (UTC)
Here we go! 
Imp
(Say Hi?!)
18:16, July 10, 2013 (UTC)
When are we invading? :D 
Imp (Say Hi?!) 17:36, July 11, 2013 (UTC)
Meet me on chat.
Please.
David Rain (Sometimes...) (talk) 15:57, July 10, 2013 (UTC)
They invaded
i need your help to fend off the NAL invasion. i nuked three texas cities.(after they invaded). Yay an Edit conflict (talk) 11:56, July 14, 2013 (UTC)HELP
Don't listen to him. I was defending my allies from him. He's a war criminal hiding his leaders in Antarctica. Doctor Evulz (talk) 14:45, July 14, 2013 (UTC)
Algo
Can u finish my Algo? I did as much as I know and don't want to screw it up. Daeseunglim (talk) 00:22, July 16, 2013 (UTC)
COmprimise
I have one in france ask me Octivian Marius (talk) 02:08, July 17, 2013 (UTC)
NotLAH
Alexander the Great - "I would rather live a short life of glory than a long one of obscurity" Wu has declared war on the Axis, putting the Survival of the nation in stake, so can you help me write the Algorithims, because I am not really sure how to write them.--Ninjasvswarriors (talk) 05:55, July 17, 2013 (UTC)
Jamaica
We apoloize for the declaration of annexation, and ask Iberia to sell Belize, Jaimaica, and Puerto Rico to the LAU, you can keep army bases there, and right of passage for your citzens. DS|Fear the Mutated Dean Sims Bomb, Fear It
Can I purchase Belize? DS|Fear the Mutated Dean Sims Bomb, Fear It
Switzerland
Anyway this is the setup is you join me and the final outcome.
Sign up
Alpine Confederation: Octivian Marius (talk) 00:56, July 19, 2013 (UTC)
Explanation
So this is when I have influenced Lombardy enough. The kingdom of Lyon would be a member state of the Alpine Confederation. Everything on a provincial basis would be dealt by you. Also it is a confederation so you would have loads of atoumany.
New Turn on States of America
DS|Fear the Mutated Dean Sims Bomb, Fear It 16:55, July 20, 2013 (UTC)
Show/Hide Code
Sorry, not something I know anything about.
So long as it doesn't harm the wiki, add away.
Lordganon (talk) 10:23, July 21, 2013 (UTC)
Get on
Chat. Octivian Marius (talk) 19:02, July 21, 2013 (UTC)
NotLAH: Bailout
1,200 Mi-24Ds = $3,000,000,000
900 Su-27s = $27,000,000,000
6,000 Mi-8 = $15,000,000,000
150 Mi-26 = $2,250,000,000
2,000 Mi-17 - $32,000,000,000
300 Mi-28 Havoc - $4,800,000,000
210 Tu-95s - $210,000,000,000
Total: $294,050,000,000
Money for loaned for order: $300,000,000,000
new game
Hey, i'm just advertising this game i made, World Domination (Map Game). If you want, you can join. If not, feel free to ignore this message.


OreoToast555(Talk)(Sandbox) 00:35, July 28, 2013 (UTC)
In the ruins of the French Empire
I invite you to join my map game. In the Ruins of the French Empire (Map Game). Octivian Marius (talk) 01:17, July 30, 2013 (UTC)
Siggy
can you change your sig into a template, as it is leaving complex code on pages, thus restricting visual editor. 


OreoToast555(Talk)(Sandbox) 05:09, August 5, 2013 (UTC)
Romae Delenda Est Begins
The first turn has started for Romae Delenda Est , LET THE GAMES BEGIN! Eiplec - ಠ_ಠ (talk) 15:49, August 5, 2013 (UTC)
Chat
I apologize if I didn't let you say what you wanted to say. Ugly and I summarized it as follows. If you notice anything wrong, or if something needs to be added, please message me.
1. Loses war with Vietnam
2. Loses a second war with veitnam about 5 years later
3. Fights war with Vietnam again in WW3
4. economic collapse
5. Korea bailout
6 PRC, Bao, and RoC emerge – Civil War begins
7. Korea ends war (phase one) but many are still angered by the situation, namely Bao, anti-Korea activist and the communist, rebels, etc
2002
January- Treaty signed
August- Rioting is at the breaking point
2003
January- Riots break out in southern and central China among those who refuse to recognize the Treaty of Taipei. General Bao, who is revealed to have fled to southern China, rallies a small force to storm the Republican stronghold at Guangzhou. The attack is a success and the city is taken.
February- In Taipei a military coup occurs and the Republic of China is declared independent. The former government flees to Korea.
August- War ends
You alive
Hey people are wondering where you disappeared too including myself haha. where you at man --#LivinLikeFeudal (talk) GEG I am missing U come back soon or at least respond.

Octavian, Hail Marius (Play With Oct!)

01:13, September 12, 2013 (UTC)
Greg? Are you alive? Or dead... O.O GREG IS DEAD. You died at your computer, halfway through a NotLAH turn, didn't you? AHHHHH. Eh. I doubt it. Come back soon?


"Sleeps with the fishes" "An Offer you Can't Refuse." "Make a wish. It'll be your last"

(I have a sig now. I'm important!)
Royal Marriage
Yeah im interested in having Katrina for my current king. He needs to be betrothed at least that way as soon as he hits 15 or 16 hes good to go. (hes about 7 or 8 right now) The Wings of Freedom #FP
(Talk to Me)
No, I'm afraid neither Count Christian VI nor his cousin would convert to Coptic Christianity. It would be too implausible for the ruler if a Catholic (Sedevacantist) nation to convert, but it is entirely plausible for a foreign princess to convert to the religion of their future husband. Callumthered (talk) 04:53, April 9, 2014 (UTC)
One of Many Deaths
[1] Local Mafia Boss (Talk) (Blog)
Albion's Aid
Albion has committed forces in your war of reclaimation.

ALLONS-Y!!,Basically, RUN!!

12:02, April 15, 2014 (UTC)
Chat
Thanks!

   Tonight the foxes will hunt the hounds!  23:08, April 15, 2014 (UTC)
Yeah, I've been trying to catch you for ages :L KunarianTALK 14:42, April 22, 2014 (UTC)
So, the map. 
Imp (Say Hi?!) 23:05, April 24, 2014 (UTC)
There is the map offer I make.
Imp (Say Hi?!) 00:18, April 25, 2014 (UTC)
PMIII(Response)
Alright, you make the page and a map of the region so I know what I'm giving to you. I'm working on something but I'll be on chat. SkyGreen24 18:47, April 28, 2014 (UTC)
May as well put my response here too, I dipped you a bit back, but yeah. You can have maybe 10px on the west coast of the Musandam, near Hormuz. - FP(problem?) 20:29, April 28, 2014 (UTC)
PM3
Trade post, sure. But them European barbarians, meh, don't really care. I've rounded the Cape of Good Hope, but until they try and colonize me, I'll stay away.

   Tonight the foxes will hunt the hounds!  22:13, April 28, 2014 (UTC)
Singapore? Not very important yet. For now, it's Malacca, which I do control. I can offer you unrestricted access, in return for similar access to the Philidelphi- not for Europe as much as the Mid East.         

   Tonight the foxes will hunt the hounds!  22:37, April 28, 2014 (UTC)
"Aquiring"... bit strong. I can't just give up a port.
I can and will, however, give you full, unrestricted access there, as well as a section of the city.

   Tonight the foxes will hunt the hounds!  22:58, April 28, 2014 (UTC)
Oh, not much yet. Let's call it "trading right in Egypt" and you owe me a solid :)

   Tonight the foxes will hunt the hounds!  23:51, April 28, 2014 (UTC)
It's a minor treaty, doesn't require a full page to itself. We'll just sign on it during this coming turn.
I grant you trading right in Malacca, you do the same in the Philidelphi Canal.

   Tonight the foxes will hunt the hounds!  23:57, April 28, 2014 (UTC)
Trading post is a large part of the city, but each pixel is 50 km. So you've got about a fifth of a pixel. It's not a colony, after all.

   Tonight the foxes will hunt the hounds!  20:56, April 29, 2014 (UTC)
Hmm.
Done. You can have the entire Isle of Singapore (with some restraints, but yeah), and in return, when I kick out the peskies, you help me. Military pact?

   Tonight the foxes will hunt the hounds!  22:30, April 29, 2014 (UTC)
PMIII Response
I have a counter-offer which inolves land further south along the coast - FP(problem?) 09:50, April 29, 2014 (UTC)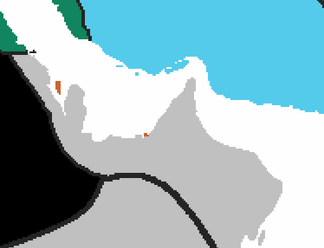 TSPTF
This is just an in writing confirmation of what we talked about in chat.
I put up your nomination so feel free to confirm it if you want. Tr0llis (talk) 22:36, April 29, 2014 (UTC)
Chat
Hop on it please? Saturn120, A Fallen Titan
PM3 alliance
Hey Greg I was wondering if you, me, pear, (maybe sky) could sign an alliance. I know that many people are pissed with the canal, and you might want some protraction on it.
The Global War Map Game
Just a reminder that the WWI map game, The Global War, begins on Saturday, June 6.
http://althistory.wikia.com/wiki/The_Global_War_(Map_Game)
Vatonica (talk) 01:26, June 3, 2015 (UTC)
Reply to an age old message
Well im so sorry it took me so long to reply ive been extremely busy. Right now we use Discord to communicate and phased out chat for a multitude of reasons. On top of that everyone pretty much plays PMIV now