Hello and welcome to the Alternate History Wiki!

The Alternate History Wiki is a project for all communities concerned with creating fictional alternative histories. We hope you will feel at home here and wish you good luck contributing to our ever growing collection of alternative histories.

If you have no experience in editing wikis it is advisable that you first read our guide on making articles.
As an introduction to the phenomenon of Alternative History you can read our pages on Alternative History, Online Alternative History as well as Wikipedias article on Alternative History.
A list of all AltHists alphabetically sorted can be found here, a list sorted by Point of Divergence can be found here.
To sign your posts on talk pages use ~~~~ (four tildes). This will insert your name and timestamp. To insert just your name, type ~~~ (three tildes).
If you are in need of ideas to base your AltHist you might consider looking at our ideas page.
For an explanation of frequently used terminology please visit this page.
You can experiment in the sandbox.
All articles on this wiki take the following fomat: Name of article (Name of AltHist). This rule does not apply to the main article of your AltHist wich you can simply give the name of your AltHist.
For links to other Alternative History related sites visit our links page.

Regards, -- NuclearVacuum (Talk) 03:58, 10 September 2011
PM. And colonization rules
You said that you wanted to understand the colonization system. You can already form a colony.in fact, you can form two, but is more plausible found one in one turn and the other in some other turn.then, your third colony can be founded 50 years after the first, the fourth, 50 years after the second, the fifth, 50 years after the third, etc... but since France already has four colonies and went inactive in the 1600s, or something, you can found a colony right away, but you can for other in the following year, or later.but it is more plausible to wait some years before form another colony. The expansion rates are as it follows (in number of square kilometers and, the first number is the maximum for a full turn and the second is for a half turn);
1 colony = 50/800
2 colonies = 500/1250
3 colonies = 800/1550
4 colonies = 1250/2000
5 colonies = 1550/2300
6 colonies = 2000/2750
7 colonies = 2300/3050
8 colonies = 2750/3500
9 colonies = 3050/3800
If you're gonna expand into grey areas, and one of France's colonies is located right there, the expansion rates above are reduced by half.
the maximum number of colonies that you can have is 7,two of which can be "large size." Large colonies are larger than OTL Peru (1,285,216 km2) or 25,704 pixels. No exceptions.
in a half turn, you can add to your expansion rate 2 colonies.
50 sq km are equivalent to 1px.
The maximum number of external colonies after World War II is 3, which can't be large. Small exclaves of former large colonies count as 1/3 of a colony, but these may not be large cities.
As France, you have four colonies. Haiti, Côte d'Ivoire, and two unnamed colonies, located in OTL Nova Scotia (i assume that the name must be Acadia or New France) and in western Africa that was sold by Brandenburg to France. Anyway, welcome to the game, and please, be plausible.--Collie Kaltenbrunner 09:33, September 18, 2011 (UTC)
Hola
Bienvenido! Es bueno verte en el juego. Si tienes alguna pregunta, dime. Detectivekenny (Info; Talk) 18:47, September 18, 2011 (UTC)
Calculación de Talla
No sé si ya sabes, pero hay un programa para calcular el cantidad de pixels de un color particular en una mapa. Solo tienes que install ImageJ y el applet que se llama Color Counter, y el programa te da el numero de pixels. El cantidad de kilometros es el cantidad de pixels multiplicado por 50. Detectivekenny (Info; Talk) 03:25, October 11, 2011 (UTC)
El applet: http://rsbweb.nih.gov/ij/plugins/color-counter.html Descargo: http://rsbweb.nih.gov/ij/download.html
No hay problema. Detectivekenny (Info; Talk) 20:01, November 13, 2011 (UTC)
Mamluks
I saw you mention a upcoming French war with the Mamluks once.can you explain me this?--Collie Kaltenbrunner 07:49, October 22, 2011 (UTC)
Oh, if this war happens, can Greece get some parts of the African Mamluk part?(i'm thinking about Egypt)--Collie Kaltenbrunner 16:23, October 22, 2011 (UTC)
Fine, as long as i get at least Alexandria and Cairo.Check the Hungarian part (in hungarian color) on the map for reference--Collie Kaltenbrunner 16:50, October 22, 2011 (UTC)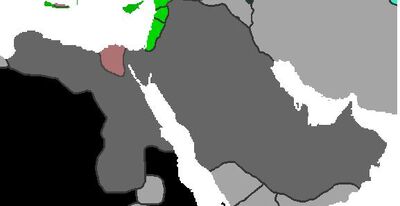 There is a new proposal.it still needs to be accepted by Sweden and Naples, and even you, but there it goes.However, since you have a outlet to the Sinai, if it goes right, it would be possible you give up that western littoranean part to effectively connect both parts of Egypt?Is just optional, but since your outlet to the Sinai has connection with the Hejaz and the Egyptian Red Sea coast, it would be a bit reasonable.and i sincerely think that you should get a bit more of territory on the Arabian peninsula.--Collie Kaltenbrunner 14:35, October 26, 2011 (UTC)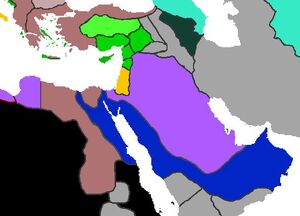 I've got a proposal for you in Fractured America. Check it out Doctor261 08:58, October 31, 2011 (UTC)
Hey. You will have to count the algorithm yourself at Greater_Europe_(Map_Game)Doctor261 13:39, November 15, 2011 (UTC)
Greater Europe
We kinda need the USSR right now, if you would be as kind as to return to the game. Czechoslovakia, your ally in real life, has been conquered by the Nazis. The British didn't fight for them, and the French are fascist. You really should do something. Azecreth 20:01, November 19, 2011 (UTC)
Revolutions 1750
Hello! I am glad you are on board the map game and I hope it'll be a good one. Before I start, I just want to notify you of some things. First off, it looks like you're going to end up going to war with your Spanish colonies when they revolt (If a player ends up claiming New Spain). Until then, I am a colony and you can do what you want your colonies (within reason).
I'm going to extreme lengths to prevent this game from becoming implausible. Please note that moderators will have Delete on Sight permissions. This means they can delete anything they see implausible. Granted, I'll probably just cross it out so I don't confust people, but be warned that the mods reserve the right to remove problematic people from the game.
There will be algorithms factoring wars and revolutions. Keep in mind that, unless improperly done, an algorithm's result is final. Moderators will be keeping track of the algorithms. These algorithms are to keep the game plausible and fair.
The moderators are an impartial and fair group of players that have shown enough responsibility and plausibility to hold their positions. They will not be biased or unfair. That being said, please don't accuse them of being biased or unfair.
If I didn't scare you away from the map game with all this stuff, feel free to post on the map game. Good luck!
CrimsonAssassin 04:04, November 22, 2011 (UTC)
Mamluks
I feel that the French are exploiting the Yemeni enterance into the war for their own profit. Sweden is losing valuable promised land (especially coastline as Sweden is a naval power) to France and a lesser extent Persia. I feel that this is unacceptable and propose the following division. The original French coastline is maintained and France gains land inland from the original Swedish proposal. Sweden also wishes for a border with the Crusader States. Persia is reembrused with land in the middle section of the border. France and Hungary are still set to gain the most land.
Scandinator
11:51, November 22, 2011 (UTC)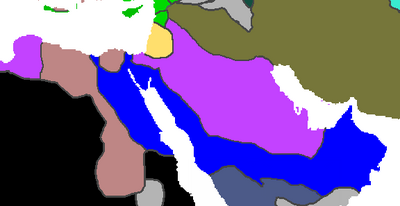 I plan on not gaining any territory from the second Crusade, so the current borders of Jerusalem (as of the current main map on Principia Moderni) can be the end size of Jerusalem, and the extra that I was going to get (the parts on the far east, compare the two maps) can be given to Sweden. LurkerLordB 14:53, November 22, 2011 (UTC)
Since the change didn't affect anyone else's territory other than just giving Sweden a tiny amount, I uploaded it over the old one, so now the border of Jerusalem is correct. LurkerLordB 15:03, November 22, 2011 (UTC)
greater europe
The USSR is offered a deal that the 2 OE will become the Union of Ottoman Socialist Republics if it helps the OE defeat and conquer Persia Afganistan. DeanSims 19:41, November 25, 2011 (UTC)
Fractured America (MG)
Hola Gala xD Pye, te quería preguntar si aun vas a participar del map game Fractured America? Saludos --Katholico 21:50, November 26, 2011 (UTC)
Ahh... bueno, es que pensaba que hace falta una potencia mas en el juego, aunque también te habian atacado en una guerra hace un par de años y perdiste algunos territorios, pero el pais se puede recuperar jeje En el caso mio, bueno, USA quiere invadir Peru ya que busca hacer una "America unida" jeje pero se le esta advirtiendo que no le iria muy bien segun el resultado de un algoritmo. Saludos! --Katholico 00:11, November 27, 2011 (UTC)
Flanders
The Netherlands wishes to claim Northern Flanders. Is this ok with France? You will be gaining the largest part still.Scandinator 22:14, November 26, 2011 (UTC)
Also is JCC is not coming back. In around 10 turns Burgundy proper will collapse. France has my blessing to take it. Also you will gain Marseille.
Scandinator
00:14, November 27, 2011 (UTC)
SPQR
Hey, when do we begin? Also, I had the idea that each turn would be 5 years instead of just 1, so that it would move faster (also because at the 1 turn a year rate, it would not finish for years). So it would be 60 BC to 55 BC to 50 BC etc. Also, can I be a moderator of the map game as well? LurkerLordB 01:23, December 1, 2011 (UTC)
Africa
Recently, i started to pay more attention to Ezsák-Afrika, and i started to expand it.i will support you on your war against Wolof in trade for a foothold on OTL Cap-Vert, which wil be the mainland base for expansion on mainland West Africa.my least of territory will be OTL Guinea-Bissau, right south of your territory, but also inside your territory (but not much, just the pixels of the southern border.)--Collie Kaltenbrunner 06:11, December 3, 2011 (UTC)
Taking notice that you inherited The Crusader States from Venice, i am making a proposal to you.i am interested in buying Armenian Cilicia, but i don't know for what or how much should i exchange it.--Collie Kaltenbrunner 12:29, December 16, 2011 (UTC)
It does not pay. i would be trading a colony for a territory that would be part of Greece.only if is part of the colony.i cannot found another colony, since i've just founded one.like, How about i trade Armenian Cilicia for the Part of India formerly given to Venice and then taken back, along with the Ionian Islands?If this not enough, i take only a littoranean are a surrounding the city of Tarsus.mostly, i'm trying to buy the Non-Tarsus areas to see if me and the Turan guy can agree to at least one proposal of land exchange.--Collie Kaltenbrunner 16:45, December 16, 2011 (UTC)
Maybe. now take notice: When the famine ends, i will resume expansion on Ezsák-Afrika, and it will expand to the areas of West Africa (namely Guinea-Bissau and neighbouring countries at south.I plan to get to OTL Sierra Leone.And i need your opnion if i should make the deal with Turan, since the negotiations have come to a halt, since we seemingly can't agree to anything.By all effects, i'll take Tarsus anyway.--Collie Kaltenbrunner 18:58, December 16, 2011 (UTC)
Dead Sea? Naples controls this terrirtory, not me.--Collie Kaltenbrunner 20:00, December 16, 2011 (UTC)
Option 2 definitely, because i will not give Trebizond.--Collie Kaltenbrunner 20:25, December 16, 2011 (UTC)
agreed let china fall my friend
Define this Islam you speak of. And, what is the deal you offer. Saamwiil 07:23, December 17, 2011 (UTC)
I see what Collie gains, but what do I? And actually, ibadhi Islam is fundamentalist....
Idk. Soy un Musulman, y no quiero que mis jentes saben que la biblia tambien es sagrada. Pero, solo ha sido coruptado por humanos. Quiero saber, que voy a ganar de todo esto? Saamwiil 07:58, December 17, 2011 (UTC)
I know. :( Spanish is one of my first languages, but I've been surrounded by English speakers, and it's slowly leaving me. :( And, so if I get Northern Kurdistan, he gets Cilicia?
The U.S.A. My dad (gringo) speaks spanish as a secong language. He decided to make it one of my first.
I propose to you an agreement of right of passage. That means your troops can move through my territory and visa versa. And, I was wondering if you'd like to sell me Cilicia, if you have not done so already with Collie, in exchange for 100 lira(around 6 million USA dollars). Saamwiil 06:39, December 18, 2011 (UTC)
Plea to the Great King of France
It is I, the humble Saami high-lord of Sweden.
My homelands are trapped under Russian, Finnish and Hanthawaddian rule. Will you, the gracious king of France support me in overthrowing the foreign occupation of the Kola. My advisors also wish to return Finland to Sweden and release the Latvians and Lithuanians from the Russian rule. As a gift to encourage your support Sweden sends the newest steam engine model and also a ton of silver and 200 kilos of gold to the king of France from the Swedish colonies. Scandinator (talk)23:07, January 17, 2012 (UTC)
Hanthawaddy no longer rules that area, their colony became independent. Also, it is a bit mean to set out to destroy a player nation, of a player that has been active for every recent turn of this map game (Finland). LurkerLordB 23:10, January 17, 2012 (UTC)
Sweden will also Finland to retain semi-autonomy but will annex the northern half of Finland. Sweden will annex all of the Saami homeland in Russia and Estonia will unite with Livonia and Lithuania to form the Baltic Alliance. The Kola contains bounties of mineral wealth which Sweden will export to Finland.
@LurkerLord. Kogasa? Active? More like: "Ehhh, Copy... Paste... DONE :D"Scandinator (talk) 23:19, January 18, 2012 (UTC)
I tried to get him to stop going copy-pasta, the first time I tried to make an in-game question, but then he thought that Naples was going to Crusade against him or something. Since I stated it OOC, he's started being original. Also, by Lithuania uniting, does it include the southern parts of the nation that are actually Ukrainian/Belarussian, or just the northern Lithuanian part? LurkerLordB 23:37, January 18, 2012 (UTC)
The northern parts only. But if the algorthm gives a large enough percentage we will free the Ukrainian/Belarussian part as a Swedish Puppet State.Scandinator (talk) 23:36, January 19, 2012 (UTC)
The whole map will be blue at this rate lol. Naples doesn't really care about Russia, as it is Orthodox, they are more concerned about Sweden conquering Schmittist and Catholic nations (but they won't really care about England) LurkerLordB 02:53, January 20, 2012 (UTC)
Thank you for the promise of support. However, Itsaygahi has occupied Wales as a puppet state. Maybe France would like Rhinate-Saarland with all its mineral resources? Sweden promises support for any campaign the French go on unless it is against an ally of Sweden.Scandinator (talk) 21:49, January 20, 2012 (UTC)
SPQR
Hi, Galaguerra. I'm about to make a purge of all map games that meet the guidelines for deletion (haven't advanced beyond 10 turns, haven't been edited in more than a week). One of yours, SPQR, meets the guidelines. I've got a list at Talk:Map_Games#Defunct_Games. If you want to save any of your games for any reason (try to revive it, or just save it as an archive), just take it off the list; I'll delete what's left after a few days. Benkarnell 19:55, February 4, 2012 (UTC)
Principia Moderni/Invasion of Brandenburg
Hey there, this is Prussia. I was going to declare war on Brandenburg in hopes of expanding my nation as well as attempting to remove the threat that the current King of Brandenburg currently holds on Central Europe. Since we have a military alliance, I was hoping I could have your support in this war. I will be declaring war in 1806, please let me know if you will send troops.
Thanks :P I sorry about forgetting to sign my name! JonAllenMichael 17:26, February 10, 2012 (UTC)
Re: About Russia
Yes, I am planning to restore the union. Paul is the heir apparent to the Russian throne after all. And tell me more about this pseudo-napoleonic war...I am more than willing to have Paul Assasinated while his wife gives birth to their only legitimate son. -Lx (leave me a message) 20:43, March 17, 2012 (UTC)
Sounds Ok, but how will the union occur? how does the electoral system work in france? and one thing I dont see happening is Russians voting for a french Chancellor(although many vote for the Deputees of the Duma, but also hold party policy in mind). How will it work, Russia has around 100 million population. one thing I see becoming very hard is destroying Mesheryakov's Socialist Party or The Liberal Party's influence(slowly growing into The SPRE's). Also, how does the french parliment work now? Russia doesnt have a house of Clergy...and wouldnt like vatican influence on RUssian orthodox affairs...if the Clergy thing is still a thing. Please, I want to know what I will be signing on to so we can plan out a plausible solution. Remember, the Classist party will be a french party...and Russians have a large feeling of pride. Oh yes, and if it happens, The general can act as vremenshik to the Young 3-year-old emperorAlexander II...this means Im giving you 13-15 years to pull this off...-Lx (leave me a message) 23:13, March 17, 2012 (UTC)
The Caliphate
In Principia Moderni, what branches of Islam are represented by the Caliphate? Did it absorb all if Shi'a, Sunni, and Ibadi? Did it absorb Sufism? I assumed it didn't absorb Quranism. LurkerLordB (Talk) 01:26, March 19, 2012 (UTC)
VlaR!
Hola Gala, oye aun estas jugando el map game de Vive la Revolution! (Map Game). Saludos --Katholico 18:18, March 27, 2012 (UTC)
Ahhhh ya veo XD Es que como Rio de la Plata en el mapa aparece con el control de una parte del desierto de Atacama al norte, quería ver un forma de obtener ese territorio. xD Saludos --Katholico 18:40, March 27, 2012 (UTC)
Invititacion!
Hola! Recentamente empeze un map game nuevo llamado "Napoleonic Europe" - ugh, I can't write in Spanish, even if I speak it fluently. Anwyays, I'd like if you could join the map game, here's the link- Napoleonic Europe
French "Napoleon"
You stated that you were planning on creating a French "Napoleon" like character, who would take over large amounts of land. Well, Naples is ready to fall, and Former Chancellor Occhiochiuso would help the French conquerer as the ruler of a weakened Neapolitan puppet state of France (maybe France would briefly annex all of Naples except for Sicily and Tunisia and that would be the puppet state? And then after a while, whenever he falls all of Naples goes free from France again (but then it would be reorganized). So when is it happening? LurkerLordB (Talk) 02:16, April 4, 2012 (UTC)
Mesheryakovist allies
Could you give me a detailed description of mesheryakovism? Cause I'm planning something with the new Shogun Tokugawa Iemochi, and I'm wondering how this ideology effects him. VonGlusenburg (talk to Von!) 19:27, April 9, 2012 (UTC).
Yeah that sounds fine, give it about 5 years until Iemochi cracks and I'll join you Mesheryakovists. How long you planning to do all this Mesheryakovism stuff for anyway? VonGlusenburg (talk to Von!) 22:14, April 9, 2012 (UTC)
I hav accepted and Maharaja Karamchand Ghandi I will join the Mesherakovist side in 1867. I am only interested for the colonies, so could you direct me to any areas where I could take over a colony? :D
Imperium Guy 12:27, April 12, 2012 (UTC)
I am only really interested in the Spanish colony and trying to conquer a state in America. Her is the map to show which one (its near Chinese Mexico). :D
Imperium Guy
22:32, April 12, 2012 (UTC)
Newfoundlandian planning
So, i got this idea: then, you are invading in 1865. you take control of southeastern Newfoundland (the island) pretty quickly, as most of the forces are in the other side of the country. Nouvelle-France then estabilishes a puppet state on the island, while you annex directly all the rest of the country up to Ungava bay, since controlling all of the country up to there would be impractical, and most of the Newfoundlandian forces are there. Or the opposite happens: you annex the island of Newfoundland directly, and estabilish a puppet state on the mainland.again, only up to ungava.west of Ungava, the military stationed there, along with the governor of the province, estabilishes a rump state consisting of the rest of the country, though practical control only is externed over the littoral (the inland part is still pretty much unsettled.). now, until when Nouvelle-France will occupy Newfoundland?--Collie Kaltenbrunner 22:11, April 9, 2012 (UTC)
Mesheryakovist Fall
After much consideration, I am going to have to reject your plan for the peaceful breakup which will result in socialists controlling all of the former territories. There is going to be a major backlash in all territories which the Mesheryakovists currently and in the future will control, which will result in Mesheryakovist, Collectivist, Socialist, and all other far-left ideologies being equated to tyranny and dictatorships all of those nations plus their enemies for at least the next 40 years. Look at the fall of the Soviet Union: many Eastern European nations have become aggresively capitalist. They could still be republics, but most will become very capitalist I am sorry, but if I allow this to happen, Principia Moderni will become ASB due to having a far-left bias. I do not care what your politics are. If you had done the opposite, creating a far-right movement, then a similar backlash which would result in a massive amount of liberal movements coming to power would occur. I am sorry if this ruins your idea of the future of your nation, and if this is against your politics, but this game must remain plausible and this is the only plausible result of a massive militarist, expansionalist, and far-left empire's fall. LurkerLordB (Talk) 23:11, April 12, 2012 (UTC)
Anarchism is fine, as long as it isn't socialist or collectivist. LurkerLordB (Talk) 01:37, April 13, 2012 (UTC)
A mistake
Do you know the name you are using, "Avinash Kumar", is actually a hindu name? So if this guy was in control of any organization, it would be hindu, lol! :P
Imperium Guy 16:46, April 24, 2012 (UTC)
Your welcome (and BTW, what's your South American colony called?) :D
Imperium Guy 16:57, April 24, 2012 (UTC)
Hey. I sent you a FAMEA offer at PM. Doctor261 (Talk to Doctor261) 17:16, May 7, 2012 (UTC)
Yeah, here is what I want in West Africa with you as a return on me giving you complete control of Castille. I will say that the transfer is completed in 1896. So do you agree or not? :D
Imperium Guy
20:49, May 10, 2012 (UTC)
Can I Play As Eddessa-Antioch?
Can i play as Eddessa-Antioch in Principia Moderni?
Willster22 21:25, May 16, 2012 (UTC)
Wanna help make a map game?
I have an idea about what if the natives held of the europeans.
Willster22 13:37, May 17, 2012 (UTC)
Wales would like to offer an alliance in order to protect European interests, Wales is willing to place sanctions of Berlin if France agrees. It is imperative that Europe be without war as it will only deepen the economic crisis. Wales would also like to know the status between France and Vietnam. Andr3w777 17:12, May 28, 2012 (UTC)
As per rules can you mention on Principia Moderni that Wales is now in alliance with France, also we might be interested in paying handsomely for a colony or territory that is no longer needed. Andr3w777 17:28, May 28, 2012 (UTC)
How exactly so you make a state a vassal
You're France in PM, right? Didn't you say that if Berlin attacks Denmark, you will have to intervene because it will disrupt the European economy right? If yes, that's what I told this fool, and he said I don't know how to intepret a sentence, he called me retarded, foolish, idiotic, freaking retarded, sacred, and a bunch of other stuff. Can you tell him what you're trying to say? Three people against him, and he insists that we're wrong.


Syngraféas Enallaktikí̱ Istoría, Dic mihi lingua Anglorum. 21:13, May 28, 2012 (UTC)
No no, thank you for stepping in and providing the voice of reason. :)


Syngraféas Enallaktikí̱ Istoría, Dic mihi lingua Anglorum. 21:30, May 28, 2012 (UTC)
Wales proposes the European Council. A committee of nations similar to NATO or the EU to help protect Europe from another war like this. Obviously this war must end first, but I propose that it be headed up by(at least initially) Wales and France. We can discuss how to set it up later. what is important is the protection of Europe. Andr3w777 21:41, May 28, 2012 (UTC)
I agree. Any ideas on exactly how we'll set this up. I was thinking since it is similar to the EU that we could stipulate that if a nation attacks a member nation of the EC then that nation is at war with the whole of the EC. the includes the massive air fleet of Wales, the French military and even German tanks. I don't think anybody would mess with Europe then. Also it protects us against Russia. I like the idea of the Caribbean in a NATO style group. Any thoughts on how to set it up will be posted on my talk page under EC. See if you can get Scraw and maybe Ezra on board. this war has to end. Andr3w777 22:07, May 28, 2012 (UTC)
I cannot accept your proposal. I cannot take this idiot and i want to destroy him. I may look stupid now, but we'll see. Oh yeah, thats the last time im signing a treaty with you. EzraNYC 22:12, May 28, 2012 (UTC)
The European Council is meeting in London next year. We need to talk about Berlin, they have officially invaded Denmark, We may have no choice but war. Andr3w777 01:48, May 29, 2012 (UTC)
You may rely fully on the Welsh military for aid against Berlin. We hereby offer 100 Dragon B1 heavy bombers to you as well as condolences. We had hoped to avoid war, now let us war together to ensure peace in Europe. Andr3w777 21:15, May 29, 2012 (UTC)
Can I assume you will meet the other European nations in Cardiff, Wales for the EC summit? Also I am influencing recently liberated Federal Republic of Ireland to be a part of the Pan Celtic Union, which will merge Ireland with Wales. Can I also assume your assistance with this? Andr3w777 01:52, May 30, 2012 (UTC)
How is your relationship with Britain. Also is it a vassal of Vietnam. I am wondering because Britain's military buildup bothers me and I am concerned that there may be an attack in the coming years. I would prefer to avoid that. Andr3w777 02:06, May 30, 2012 (UTC)
Thanks For the advice. I was just kinda worried. My nation may be powerful, but it is still small.
The entirety of Europe is being consumed by these imperialistic war. To make matters worse Russia may join Berlin. I have requested Vietnam's aid, Can you do the same? I never wanted this but am willing to crush Berlin if necessary. Andr3w777 12:18, May 30, 2012 (UTC)
Berlin agrees to Nippon's proposal of Uniting Germany under his banner. Berlin also states that he'll agree to the peace if your okay with it. Andr3w777 19:15, May 30, 2012 (UTC)
See the new page Treaty of Cardiff (Principia Moderni) to see if you accept Berlin's terms. They want all the traditional German land and will leave Denmark alone. I made mention to him earlier that you should be okay with everything except Flanders because that is traditionally French, Look it over and then all of us will talk about it. Andr3w777 20:20, May 30, 2012 (UTC)
I don't want Flanders. They can keep that. I just didn't edit that on the map. EzraNYC 20:26, May 30, 2012 (UTC)
Is it so hard to give him his bloody territory? I don't want his to drag on and he won't be able to attack you because once he joins the EC he won't be able to attack another EC member. You'll be safe. Andr3w777 21:01, May 30, 2012 (UTC)
declare war on whom? I wasn't involved until dragged in and now I'm merely trying to get both sides to agree. Wales is small a war of this magnitude is not a good thing. Andr3w777 21:26, May 30, 2012 (UTC)
Whom exactly are you referring to about war. All I've done is try to get peace. I could give a flying flip if you and him want destroy each other. I just don't want to be involved, as for implausibility, what have I been implausible about? Andr3w777 21:31, May 30, 2012 (UTC)
Sorry you said "both" I am new to this stuff so I'll probably make a lot of mistakes. He's not new I don't think. I think for only being on a few days that I've done fairly good. Andr3w777 21:40, May 30, 2012 (UTC)
If you agree with the terms then would you kindly sign the treaty. Flanders is anon issue it will remain French.Andr3w777 21:52, May 30, 2012 (UTC)
Fancy combining your Caribbean Federation with my American bloc of anti-imperialist nations? We could create something like OTL European Union but for the Americas. Basically we combine the Caribbean Federation with the American bloc to make the Federation of the Americas. Thoughts? VonGlusenburg (talk to Von!) 23:56, June 12, 2012 (UTC)
Where are you man? You've not played PM in ages! Some people are talking about considering you inactive & tearing your empire apart. Come back before its too late~! VonGlusenburg (talk to Von!) 22:55, June 28, 2012 (UTC)
Also I started the Union of the Americas. Want to merge it with the Caribbean federation? It'll be a pan-American superstate/super union if we do. The Union is already pushing for a single currency & over time more nations will cede their power to the Union organisation as it takes over America! VonGlusenburg (talk to Von!) 23:00, June 28, 2012 (UTC)
Hey Gal, I'm starting to merge the Federation of the Americas nations into a single superstate nation like the Carrebean federation so I'm wondering if you want to merge them now?
Also France is losing a lot of power, heck Wales just took over part of France after Brittany revolted. Might want to do something about that, other parts of France's empire are revolting too. VonGlusenburg (talk to Von!) 22:59, July 10, 2012 (UTC)
Tangiers-Moroccan War
Will France honor their promise and join the Tangiers-Morocco War?
Yank 01:03, July 5, 2012 (UTC)
France (Principia Moderni)
Just to let you know that I transformed France into a collectivist dictatorship, and turned the French African colony into an independant kingdom led by the daughter of the last king of France. I plan on making France intent on expanding the reach of Collectivism at any cost. Basically a combination of the Soviet Union and the People's Republic of China. What do you think of that?
Yank 17:39, July 21, 2012 (UTC)
What's the name of the French vassal state south of the French African colony? I'm thinking about having Guinée (the new kingdom) annex it.
Yank 19:29, July 21, 2012 (UTC)
Map Game Idea(s)
I have an idea for possibly a War of the Roses Map Game or Thirty Years' War Map Game. Doesn`t seem like anyone is focusing on those scenarios and they are both very interesting and provide a scenario for a very longlasting map game.
If you're planning on start that game, I'll join it. I'll try to don't leave it like I left PM :P. --
England in PMII
Hey Gala,
As you may or may not know, I am remaking the PMII map. A heads up, England in 1450 controls Normandy (Northern France) and is at war with France. Burgundy is your ally. You are also dealing with a Welsh revolt.
Scandinator (talk) 08:30, July 25, 2012 (UTC)
I'm also taking requests for your nation's colour. As Enlgand your colour is traditionally red. Is that ok with you? Scandinator (talk) 23:31, July 25, 2012 (UTC)
So, let me see if I have this right.
You want England to join the Holy Roman Empire, or just Calais?
Monster Pumpkin (talk) 23:43, September 6, 2012 (UTC)
England has a choice, attack France and lose Ireland and Wales or consolidate on the Isles and lose Normandy. Also England cant join the HRE. Scandinator (talk) 10:31, September 7, 2012 (UTC)
England and its Irish territories, are 4122 pixels large. England by itself is 3510 pixels. This doesn't include the independent Welsh state or England's French territories.
As for Paintshop pro, I use a very old version Paintshop Pro 5 (from 1999) so I don't really know anything about the newer versions but this program runs like a charm on much more powerful PCs. Anyway I got Paintshop pro off my dad's CD copy of it so I don't have a download site which I defo know is okay to get it from. A quick google of Paintshop pro 5 found me this website which has all the old copies of it to download. It seems to be quite legit but I recommend you check the legitimacy yourself before you download, I don't want you getting a virus you see so make sure you trust the site. VonGlusenburg (talk to Von!) 19:09, September 7, 2012 (UTC)
Remember we have a sign-up list of every nation & player, but any who I'm playing as Oman this game. Japan is being played by Kogasa.
You download Paintshop pro okay btw? VonGlusenburg (talk to Von!) 19:37, September 7, 2012 (UTC)
Peace Proposal
While I'm up for peace, my only other requests would be:
Return of Calais
Aid to France to help pay all war indemnities it caused
Apology for its unjust execution of Joan of Arc and its invasion of France
I just came so I will check what people did so far. RandomWriterGuy (talk) 04:22, September 8, 2012 (UTC)
But Calais is French. How about this: Brittany can be yours if Calais can be returned.
I guess so.
Due to to recent events, I'm afraid no.
Do you have Facebook? RandomWriterGuy (talk) 04:52, September 8, 2012 (UTC)
Well in that case, be nice if you created a Facebook. RandomWriterGuy (talk) 05:12, September 8, 2012 (UTC) Wait. I swear you had one. I typed your named and I found that account. --RandomWriterGuy (talk) 18:13
Instead of Creating a new city like I had originall thought, is it ok if we choose Stutgartt? Its another centrally located regionThese are not the droids you are looking for. 19:27, September 11, 2012 (UTC)
Bavaria has begun the process of creating the Supreme Court. It will be held in Karolin, the capital of the HRE. I have already placed the rebels and heresy as the next thing on the agenda for the court. I believe that the emperor has given consent. we will hold cheif justice election based on the major power centers, one for a minor, two for a major. this is all preliminary and i am more than open to other ideasAndr3w777 (talk) 00:23, September 18, 2012 (UTC)
true, we will need to develop a page, on it. I will create one and we will debate this to death along with the money thing.Andr3w777 (talk) 00:36, September 18, 2012 (UTC)
see http://althistory.wikia.com/wiki/The_High_Imperial_Court_%28HRE%29_%28Principia_Moderni_II%29 this is our Supreme Court Page, give me your ideas.
Andr3w777 (talk) 01:01, September 18, 2012 (UTC)
Have a look at the updated Supreme Court Page, also can you help me flesh out the election process for the Justices? Also on the 9/11 thing, my family is Jewish By Race we are Christian by religion. Nonetheless you did no harm.Andr3w777 (talk) 20:42, September 18, 2012 (UTC)
did you not like my Supreme Court? It is a fair court with appiontments and elections with the nessassary knowledge. The Holy Father elects one of the justices himself. Also why can their be no other religions. Central Europe has historically always had a jewish presence, yet the law states their cannot be jewish, or they will be taxed/expelled. Bavaria will veto this section of the proposal if not corrected. Otherwise I think that your constitution is fine, I just would like to keep my Supreme Court, I spent quite alot of time on it.Andr3w777 (talk) 19:17, September 19, 2012 (UTC)
The Court will make a judgment on the case by signing under guilty or not guilty. Afterwards each side may present their case before it is judges by a 2/3rds majority. If none can come to agreement the jury will be hung and a new trial must begin(unless it is a special case like a treason case, then it will be decided by a panel of objective peers amounting to 20, they will be the wealthiest of the states and must have no connection to the case, they are the tie breaker. There are pieces of yours that I like like having the Eccliesa have a more direct say, perhaps i can take a small part of yours to make a compromise that all will like. As for the Jew tax, as long as it does not cause a too heavy burden on the poorer elements, I am fine. Andr3w777 (talk) 19:29, September 19, 2012 (UTC)
I meant to add the Holy Orders. I approve of the knowledge of Roman Law, this too I have incorporated into my idea. Are you in school for law? You seem to be very knowledgable. I am only a Historian, so I know of these things, but I am not an eloquent speaker, also English is my second language, German is my primary. Also I still side with my adding of the People in the preamble that I have. We are supposed to be the successor state to the Roman Empire, so it is only a given that I mention the People, right?Andr3w777 (talk) 19:44, September 19, 2012 (UTC)
1468
I am not going to be able to post for the first several hours of this turn, so I would be grateful if you didn't post anything that England did in relation to Scotland before the Scottish post, as your actions will depend on what they (and the Pope) do. LurkerLordB (Talk) 12:16, September 22, 2012 (UTC)
If the Pope sides with the English, then the Scots are going to break away from the Church. The king and noblemen and parliament are all wrathful, they will support it. With no new theologians, the day-to-day services will be virtually identical, so the average peasant would barely notice. But let's see what the Pope says... LurkerLordB (Talk) 23:59, September 22, 2012 (UTC)
Principia Moderni II = Nápoles - Inglaterra
Hey amigo, quería saber si hay alguna manera de hacer que en el juego mo pais no salga tan perjudicado, es que Yolanda de Lorena tiene 49 años ya y un hijo que quiere heredar sus tierras, y el principer heredero de mi faccion tiene 20 y cuando herede el trono de nápoles solo ganaría una pequeña parte de ese ducado, derrepente alguna manera de no perder tanta tierra o arreglar otra clase de matrimonio. También me gustaría saber si entre nuestros reinos encontramos una manera de expandirnos dentro de alemania, tener terririos sujetos a nuestras coronas y evitar la expansion peligrosa de os otros paises, que me dices amigo? Quiari (talk) 04:08, October 3, 2012 (UTC)
Si en realidad mis planes también van por ser parte del SIR, pero justamente para fortalecer la alianza y la cooperación entre nuestros reinos, el hermano de mi rey Tancred II: Amadeo de Nápoles puede ser un excelente esposo de tu duquesa, y consumado esto yo abogaría por que dicho ducado se convierta en un principado, aumentadno su fuerza e influencia hacia los estados vecinos, que me dices? Quiari (talk) 22:29, October 3, 2012 (UTC)
Hey man gracias por el apoyo, otra cosa: se dio el matrimonio entre amadeo de napoles y yolanda de lorena, hay que ver como es que queda eso; y tambien el conde provenza que es el padre de yolanda ha muerto y yolanda debe reclamar dichos territorios, pon eso tambie en tu post, a ver que mas podriamos conseguir ahi Quiari (talk) 02:22, October 7, 2012 (UTC)
Hey justo volvi a entrar mira este es mi msn : arirama1987@hotmail.com dale que x ahi charlamos Quiari (talk) 03:47, October 7, 2012 (UTC)
Irish War
Scotland needs help, if England and Scotland combine their armies they can defeat the Irish. LurkerLordB (Talk) 01:23, October 5, 2012 (UTC)
Naples ? PMII
i know that it is weird for bavaria(me0 to support Venice. But he gave evidence of Naples conspiring with the Caliphate to attack the HRE. Whether or not it is true remains to be seen. If you read my post in PM II i mentioned that i do not want war and peace should be reached. If you've a better solution I am all ears.Andr3w777 (talk) 17:49, October 9, 2012 (UTC)
What evidence? Have not you seen all this, HE does only by territory, you should check Venice motives and dates of their messages, you'll see he was looking players to attack me since someone put a foot on "his" Balkans. Quiari (talk) 19:01, October 9, 2012 (UTC)
Actually yes I would like to be Emperor. I have building Bavaria as a peaceful and powerful nation to show the other HRE states that you don't need to terrorize to get your way. Also I have excellent realtions with the Pope. I reas up breiflt on the HRE and discovered that the Pope crowned the Emperor until the mid 1500's. I am fairly sure that the Papacy would support my bid for Emperor. Although I am curious, does the current King become Emperor or is he picked because my King will die next year and His son Wilhelm and His wife Sophia will take the Bavarian throne.Andr3w777 (talk) 18:22, October 9, 2012 (UTC)  
Gala, si de hecho,el ducado de Lorena es tuyo, solo que un personaje mio cogobierna ahi, pero de todas maneras tambien deberías interanctuar en provenza, ya que la duquesa de lorena Yolanda e sla hija del duque de provenza que hace un par de años a muerto y tu deberias tomarlo, en esa caso me gustaria mas adelante tambien jusntar parte de provenza con saboya para mi reino, y el ducado de lorena se comvierte en principado bajo rene 2, que me dices? Quiari (talk) 19:01, October 9, 2012 (UTC)
Well I could have King Andreas second son Adame Kribt Duke of Nuremberg, as a worthy choice for Emperor. Or I could get Wilhelm to abdicate to his younger brother and have Wilhelm ascend to the Emperorship. That way an experienced politacl leader would be in place from the begining. Wilhelm has had some of the Best education in the world. And for the past 3 years, has ran Bavaria because of his father's illness. I am fairly sure he can do it. Also I will have a new vassal next turn called Thrunigia, one of the smaller German states.Andr3w777 (talk) 19:50, October 9, 2012 (UTC)
Many of my high school friends were from Mexico in 10th grade I took Spanish. I thought I forgot most of it. Thank you for catching that lol. It has been a long time since I've actually used Spanish. (also Spanish i like my 3rd or fourth language after German, and English)
Yes I agree we need Brandenburg and Austria. I am fairly sure I can get Scraw on my side. Maybe MP too? Andr3w777 (talk) 20:14, October 9, 2012 (UTC)
Las cosas marchan bien, él va a conseguir su trono como emperador y no espero tener 2 elwectores más para consolidar nuestra posición, sumados los mios, los tuyos, los de milan y genova y el emperador sera mas que suficiente para tener un control y crear un balance, dejande sin funcionamient las ambisones de ciertos paises... por mi parte voy por la ocupación de Bosnia lo más rapido posible, y es pero contar con tu apoyo, de esta manera sería un estado más dentro del imperio, y me pregnto cuando vas a ir por britania, pues yo espero poder conseguir provenza para mi reino de saboya, mientras que dentro de los limites del imperio podriamos hacer una union de lorena con el palatinado o algo asi para mas adelnate que dices? Quiari (talk) 23:39, October 9, 2012 (UTC)
Hey, tu ques es lo que opinras si es que yo me doy de todo la costa este del adriatico?, eso es lo que quiiere venecia, que dices tu? justos ahora que salli de serbia y apunnto a poder entraaar en bosnia, lo pongo en mi post en mi turno diciendo quemmando tropas dentro del pais, y ahora el viene y dice en sus post que atttaca bosnia y ocupa su cocosta =$ que hago al respecto? podrax poner algo dentrox de la pagoina del con? scrivo asi por la traxduction Quiari (talk) 03:52, October 10, 2012 (UTC)
si, pero me dice que serria cuando el califato cae, es decir ya pues cuando y ademas se supone que me tenmgo q ir del adriatico, me parece muy ambisioso, no crees tu? no voy a tener ningun vasallo a lo que juntar fuerezas
Quiari (talk) 14:04, October 10, 2012 (UTC)Amigo tu me podras explicar como es eso del chance en las batallas? que no lo entiendo bien...
Hey amigo trata de tomar el control de provenza con _yolanda, te repito que esla hija del anterior duque que muerio hace unos años, despues ya veremos como hacemos el traspaso, pero obtenlo diplomaticamente. Quiari (talk) 19:57, October 10, 2012 (UTC)

Amigo, qué pasó? piensas volver al juego o ya te estas retirando? hay muchas cosas que están pasando, deberías estar presente, ojalá que puedas volver Quiari (talk) 20:06, October 31, 2012 (UTC)
Bueno algunas cuantas cosas han pasado: el imperio perdio la guerra contra el califato, asi que perdio algunos territorios en crimea y cosntantinopla. un nuevo jugador ha entrado en el imperio bizantino y le ha declarado la guerra al califato otra vez, pero como nadie lo quiere apoyar salvo yo con ayuda militar creo que ya ha pedido un tratado de paz. El jugador de Siam, hungria, suiza y florencia se han ido y venecia quiere aprovechar que el de florencia se fue para controlar sus territorios, pero con milan, genova y el papa hemos creado la liga italiana para mantener un balance en la peninsula itálica, ojala que pesaro se una, y además pide que la pongan en el mapa. Todos estamos a poyando a Baviera para que sea el emperador, y respecto a esto se me metio las ganas de poner un candidato al trono imperial en las proximas elecciones, me imagino que dentro de 30 año o algo asi. Se inicia la colonización del nuevo mundo, asi que apurate a conseguir un lugar, de acuerdo a las fechas que se habian puesto en la talk page, sin usar el algoritmo. Aragón se ha separado de bradenburgo y eso me parace muy interesante, a ver si consigo algo ahi. Además un nuevo jugador tiene los paises escandinavos y creo que tiene una guerra con escocia. Rusia tiene su confederación y es muy grande. además de eso nada. espero que te sirva la info. Quiari (talk) 20:47, October 31, 2012 (UTC)
Me imagino que si, pero debes postear por lorena, además yo perdi mis vasallos por culpa de scan, y al final solo recuperé bosnia y montenegro mediante la guerra, pero de los bizantinos consegui que me cedieran serbia, asi que reordenaré mis territorios. Pero tu utiliza lorena, además de alguna manera lo conseguiste yo no se como la verdad, pero no dejes que te lo quiten, para que luego me ayudes a recuperar mis territorios ahi dentro. Gracias por el apoyo. Unete a la liga italiana con Pesaro. Cualquier cosa me avisas. Quiari (talk) 21:18, October 31, 2012 (UTC)
Hello. I'm AP. In PMII i play as Scandinavia. Would you like to enter an alliance with us? Por sea caso, hablo espanol tambien!08:17, November 4, 2012 (UTC)AP (talk)
Venice and the League
Venecia nos ofrece:
Venice will take Florence and Piombino and join the Italian League.
Venice will not expand into any Italian state for the next 50 years.
Quiero saber si hay alguna condición o algo que le queramos pedir para poder finalizar todo este problemota sin ir a la Corte, pero claro que si uds deciden ir a la corte entonces vamos. Creo que deberiamos hacer una lista corta de demandas razonables a las cuales el no se pueda negar, pero necesito vuestra colaboración. Bauglir Stormageddon, Dark Lord of All (talk) 03:16, November 5, 2012 (UTC)
Mañana lo posteo en la corte, por la mañana puedo (no tengo que estudiar :) pero voy a ver que piensan los otros dos. Bauglir Stormageddon, Dark Lord of All (talk) 03:27, November 5, 2012 (UTC)
Enviame una direccion de correo donde pueda enviarte los planes de los futuros eventos, por aqui no es posible, veras que vana a ser buenos. hay grandes recompensas para todos. Quiari (talk) 03:58, November 5, 2012 (UTC)
Listo, ya te agrege. Algo tarde, pero bueno. Bauglir Stormageddon, Dark Lord of All (talk) 21:56, November 5, 2012 (UTC)
O you who is European. Fred Rogers of Brandenburg invites the ruler of England to Brandenburg to discuss the colonial partition of Antillia. Meet on the PMII talk page.


Fegelein! Fegelein! Fegelein! 21:24, November 12, 2012 (UTC)
can i make a reqeust? Bavaria is about to become Kappelist. Can you still support me? In OTL England did become Protestant. I am not asking that, not yet, but can i count on you honouring our alliance. Brandenburg has threatened war, and Venice threatened to seced from the HRE. If i do this, i will need allies. I need your formidable navy, o help protect my interests. I am open to any suggestions and can give you a carte blanc for anything you may need.Andr3w777 (talk) 17:31, November 19, 2012 (UTC)
Hey hombre que tal, que novedades para europa, yo veo que se acer una nueva eleccion imperial, espero que me apoyes ahi, y ver en que cosas mas podemos colaborar Quiari (talk) 21:24, November 19, 2012 (UTC)
I ask you to please fight for Bavaria, the Empire has declared war on my nation because of Kappelianism I beg you sir.Andr3w777 (talk) 16:54, November 23, 2012 (UTC)
Hey hombre, vota por mi en las elecciones de emperador, recuerda que tratamos de superar esta crisis, vota por el candidato de saboya Quiari (talk) 03:42, December 11, 2012 (UTC)
Thanks for the feedback, man
108.76.134.105 22:13, February 27, 2013 (UTC)Thanks for the feedback, man
Welsh History Post Glyndwr
Hi Galaguerra
Thanks for the message on my page. I'd be honoured if you translated my pages into Spanish for the Spanish Wiki.
Thank you very much for liking my pages over on the Welsh History Post Glyndwr timeline
Rivendell78 (talk) 07:37, May 11, 2013 (UTC)
Are you the author behind the No America pages? If so I would love to contribute something. If not could you please tell me who is?
Best,
LordHegio
GAVa
Claro que me acuerdo de usted, aun espero tus ediciones xD Ya, tranqui, sé que debes haber estado ocupado, pero ojala ahora hoy o mañana puedas volver para que continúes :) Además de Argentina, la Comunidad de Naciones también requiere expandirse. Saludos --Katholico (talk) 23:20, June 4, 2015 (UTC)
federated states - New Grenada
Well hello lad i want to know if there is any easy and fast way to contact you since i wanted to talk about some deals to your nation me being the only other nation bordering Aztlan (Federated states of Arcadia/California). Vinnyus Proletariërs aller landen, Verenig u!
17:08, October 19, 2018 (UTC)