Hello and welcome to the Alternate History Wiki!

We are a community for creating fictional alternative histories. We hope you will feel at home here and wish you good luck contributing to our ever-growing collection of timelines.

Please start by reading our Guide to Newcomers. It contains links to the important sections of the wiki.
If you're new to wikis in general, see How to Make Articles.
If you're ready to create an article, see Conventions in Use in this Wiki. It explains how to title and categorize your pages, what kinds of content are allowed, and other rules of the site.

Some other helpful reference pages:

Some general tips:

This wiki is for alternate history, not future timelines. What you write should take place before 2021.
All articles on this wiki take the following format: Name of article (Name of Timeline). This helps us know which pages belong together.
To sign your posts on talk pages, use ~~~~ (four tildes). This will insert your name and timestamp.
You can experiment in the Sandbox.

Regards, Katholico (talk) 03:38, July 7, 2013 (UTC)
Adoption of An Absolute Turn For The Worst
The TL An Absolute Turn For The Worst has some really interesting concepts and actually seems similar to a timeline I was about to create. Since the timeline has been inactive for the past 2 years or so, could I adopt it? Thanks, Comrade Bunny (talk) 20:26, April 25, 2018 (UTC)

==Wrestlin Power to you - it's a community article. Lordganon (talk) 08:00, July 10, 2013 (UTC)
Ethiopia
At this point Ethiopia more or less controls its OTL (our timeline) borders, although this should probably be confirmed in your turn. Most of your nation is infection clear, although zombies still are present in western and southern Ethiopia to some extent. You will start at one for all technologies. Resources are not intended to be a set value item, but rather a thing that is written about in your turns. IE in your turn you might write "The canal is completed increasing our access to clean water," or "another ammunition plant is opened, increasing our ammunition output." The rule about military development has been updated thanks to your input. Any large town or city counts as an urban area, but make sure that you are allowing enough time to recruit and train soldiers. You can use your nation's OTL armed forces page as a reference to the amount of soldiers your nation could realistically support. Air force is affected by both. Army score will affect how well your air force operates on land, while navy affects how well your planes operate over sea (if you have an aircraft carrier for example). Contact me if you have any other questions. Welcome to the game! Mscoree (talk) 20:39, August 10, 2013 (UTC)
I'd estimate that your military is actually about 120,000 strong. You can probably train a few thousand each turn as well. Mscoree (talk) 21:28, August 10, 2013 (UTC)
Just so you know, I purposefully do not invade the rest of North America to keep the game fun for people in those areas. I'm only in Africa to ensure the freedom of Angola and other nations. Mscoree (talk) 19:29, August 17, 2013 (UTC)
Industrial Revolution: Reborn
Can you help me in Industrial Revolution: Reborn please? Ninjasvswarriors (talk) 09:10, August 24, 2013 (UTC)
Can you help me with the Advancement Application page? Ninjasvswarriors (talk) 06:47, August 25, 2013 (UTC)
Industrial revolutions Reborn has started #LivinLikeFeudal (talk) 21:44, August 29, 2013 (UTC)
Rebuild has started as well #LivinLikeFeudal (talk) 05:53, August 30, 2013 (UTC)
Dude, chat room, nowRatc3333 Here, Prepare for Combat (talk) 01:30, September 8, 2013 (UTC)
World Rivalries Resumed
Russia is at the brink of crysis the Tartars may invade and Russia may fall, Will you stop the path of destruction left behind by those of the east. the game has restarted . Sine dei gloriem (talk) 00:43, October 3, 2013 (UTC)
Hello, you may already know this but today Fallen World has resumed, I have changed alot of things and I would like the game to restart with a kick. Fallen World Please post your turn. Thanx- Aternix (talk) 22:32, October 7, 2013 (UTC)
Dude chat room please, I wasnt finidhed.Ratc3333 Here, Prepare for Combat (talk) 03:43, October 20, 2013 (UTC)
Reminder
Hello LightningLynx89,
Please post on Colonial World (Map Game) !
Thank you.
The Ottoman Empire is alive again.
Rcchang (talk) 01:48, October 28, 2013 (UTC)
Nordic Survival has officialy begun.  DS|The Rainbow Machete 17:22, November 1, 2013 (UTC)
Re:Sports in Quebec Independence
Thanks for reading! Right now I'm just starting the sports section. Once I get into details and things like that I'll ask for your help. Glad you like it. CheesyCheese (talk) 00:43, November 14, 2013 (UTC)
HRE ASB
Esteemed contributor to the Yellowstone TL, I object to the HRE on a number of counts of ASBness.
Please, consider my arguments made here. The entire idea of a united Russia in this TL at the time when it happens is ASB, and I hope you join me in striking it down as obsolete by signing the petition.
Thank You,             

   Hasta la vista, baby.  08:13, November 14, 2013 (UTC)
Warning
You know, just because you don't like what someone had to comment doesn't mean that it is appropriate to post like that on their talk page. Don't do it again, LL.
And, fyi: OM didn't call it ASB. I did.
Lordganon (talk) 09:50, December 20, 2013 (UTC)
The Steam Age
Post your turn

Jbwncster (Talk)

Duplicates
Greetings. Recently, you have uploaded two files on this site that are duplicates of others. Please keep in mind that many of the files used on Wikipedia and Wikimedia Commons have also been uploaded to this site — with all of them having been uploaded under the same file names used on those sites (making it quite easy to locate any files you may need). If you are using the "Visual" mode for editing and uploading, please be advised that you will be required to use underscores (_) instead of spaces when searching for a file (e.g., "Flag_of_Canada.svg" and not "Flag of Canada"). In the event that the file you acquire has not already been uploaded onto this site, than we highly recommended that you upload the standard file used on Wikipedia and/or Wikimedia Commons as a courtesy to current and future users.
The following uploads have have been removed from this site, and have been replaced with the following correct files:
Please try not to let this happen again. Please do not re-upload these files. Disciplinary actions will be taken if duplications continue. Thank you. -- NuclearVacuum
14:38, May 1, 2014 (UTC)
Thanks for contributing on Atomic winter!
Thanks for joing my ma game!
Thankyou for wanting to help me edit the map and make one, but I already kind of finsihed already when you said it... 
I just posted the map, you can go up and check it. 
There also a few changes on Brazil, only the coastlines are habitable. You might need to change countries! sorry... 
Remember the ruels as a mapmaker mod! 
Enjoy the game! Thanks! 
Captainjohnrex (talk) 09:48, May 30, 2014 (UTC)
Don't Mess With Me, I'm Captain Rex (Talk to Me)
Dear contributer of Atomic Winter (Map Game)
The game has finally started. 11 players! Please start posting too! If you want ot change countries, I'm afraid its too late. The score page isn't exaclty finished at the population, but will be in a few days. Please start posting and I hope you find the game fun!
Captainjohnrex (talk) 13:50, June 3, 2014 (UTC)
Don't Mess With Me, I'm Captain Rex (Talk to Me)
Fellow Centrie,
I have codified the beliefs of the Centrist Party here. Please, please, please spread this link around. It has a tutorial about Wiki Politics, our mission, goals, and an action plan, the history of our Party, and what makes us different as a political party.
If you have a desire to run for President, please say so on my talk page. The leadership of the party will then assess the slew of potential candidates and make our determination.
Thank You,
Reximus | Talk to Me! 07:18, June 8, 2014 (UTC)
Elections
Hello! I am Reximus55, founder and facilitator of the Centrist Party. I am contacting you to let you know that you the Government Simulation Elections are today! Go here: User blog:Mscoree/June Election to vote.
I do not want to tell you how to vote, but if you'd like to stand for all the things that make this wiki great, leave a comment under Ms' comment saying
"Bfoxius/Reximus55
Centrist
Centrist"
If you have any questions, please catch me on chat or drop a message on my Talk Page.
Reximus | Talk to Me! 20:47, June 13, 2014 (UTC)
Atomic Winter reminder
You have signed up as Argentina in Atomic winter.
However, you have not written anything recently.
If you do not want to play, you may tell me and I would take your name off.
If you are still playing, please post! The game needs you!
Captainjohnrex (talk) 02:37, June 19, 2014 (UTC) Don't Mess With Me, I'm Captain Rex (Talk to Me)
Brotherly Love
Hey Lynx. I know I do not know your TL well enough to really be a good judge, but just wanted to make sure you were aware of an important fact. On your page Franco-American War, you show that the US and UK fought together with Batavian Republic vs France and co.
I do not know if you are aware of this or not, but the Batavian Republic was formed by French and French-inspired Republicans. They were so pro-French and had so much French backing that they are commonly classified amongst the French client states that formed as a result of the French Revolution.
The ONLY way the Dutch would fight the French would be under a different government. The Batavian Republic was so associated with the French that after it fell to pro-UK forces, it was renamed and distanced from France. Regards, Reximus | Talk to Me! 05:13, June 20, 2014 (UTC)
1848 game
It's started.Whipsnade (talk) 19:16, August 20, 2014 (UTC)
Not Texas, they don't like Mexico, but friendly relations are OK. Whipsnade (talk) 17:21, August 21, 2014 (UTC)
CR and Nicaragua are to far away for effective control until you improve Mexico's leadership and end corrupted economics. The Californian Goldrush is underway, but California is still Mexican, so use the cash to build some roads or ports for your troops to use. Whipsnade (talk) 
Neuvo Mexico is empty shity bush land that the Native American refuges could use for there traditional way of living, but Altai California has potential in OTL California's zone for a modern econamy. Move people up to LA, Sacramento and San Francisco and start digging gold. We don't want the land filling up with to many American, Canadian and Texan gold diggers quit yet.Whipsnade (talk) 17:11, August 21, 2014 (UTC)
1848 California Territory
1848 Nuevo Mexico Sale Proposal
infRastructure
EoGuy (talk) 21:35, September 7, 2014 (UTC)
Diversa Pars
Just a reminder, it's your turn in the Diversa Pars map game.

Upvoteanthology (Talk | Sandbox)

and now it's your turn again

Upvoteanthology (Talk | Sandbox)

Quietly into the Night
The Game has started please post and enjoy the game The Wings of Freedom #FP
(Talk to Me)
Novum Saeculum
Just a note that Novum Saeculum is starting soon.
Second Duplication
You have recently uploaded a second duplication onto this site.
As mentioned previously, this is not allowed. Since your last warning was back in may, this is simply a second warning. Please try not to let this happen again. Thank you. -- NuclearVacuum
18:10, January 31, 2015 (UTC)
Third Duplication
You have now added your third duplication onto this site.
You have now been warned three times. Be advised that a four duplication will now result in the temporary suspension of your account. -- NuclearVacuum
20:11, February 2, 2015 (UTC)
The file you uploaded has the exact same name as the file already found on this site. The only difference is that you added "2000px-" and ".png" to your file (which is a byproduct from Wikimedia). My first message to you stated to search based on the file's name (not a description or tag words). Had you actually done this, you would've found it. -- 

N

u

c

l

e

a

r

V

a

c

uu

m

22:55, February 2, 2015 (UTC)
I never stated that you added anything to the file, I stated that this was a byproduct (you can read exactly what I stated). It doesn't matter how you got it, the end result is that you got it from Wikimedia, and thereby had the resources to find what you needed here.
If you wish to remain sarcastic with me, than I see no further reason to assist you. You clearly have no interest in this process and the only reason you messaged me was because it was clearly your last strike. If you want my help, I'm more than happy to do so. If you wish to simply joke and harass me, than you are more than welcome to take your business elsewhere. -- NuclearVacuum
23:14, February 2, 2015 (UTC)
hiDiamonnddx (talk) 03:40, February 5, 2015 (UTC)
Warning
Speaking to Nuke like that is out of line, at best. Don't speak to anyone on here like that again. Lordganon (talk) 14:42, February 5, 2015 (UTC)
Diversa Pars
Please take your turn. Okay? Spartian300 (talk) 16:22, February 6, 2015 (UTC)
AVAR
http://althistory.wikia.com/wiki/Axis_vs_Allies_Resurrection_(Map_Game) has begun. The River Nile-2 (talk) 15:31, February 18, 2015 (UTC)
New Zealand
Lynx, can you please post for me as New Zealand in AVAR in 1937? I tried to edit AVAR but it said "Chrome had stopped working". Here is the turn if you can post for me.
New Zealand: We continue trade with Australia and Iran, we again offer trade to China, British Raj, and U.K. We condemn the Japanese invasion of China, the Soviet invasion of China, and Austrian invasion of Czechoslovakia. Prime Minister Bill Parry is expected to win the 1938 General Election. [Mil/Econ turn].
Thank you if you can post for me - QuebecanCanada.
Lynx, I am sorry for messaging you again but everytime I try to edit AVAR I get the message "Chrome has stopped working". So can you post for me again? (Last time I swear)
New Zealand: We strongly condemn the Austrian invasion of Czechoslovakia and the Yugoslavian invasion of Albania, and say this can be a danger to East Europe, and Europe itself. Tanks and aircraft are built, with much of them patrolling the coasts of North Island. Trade continues with Australia and Iran, and we also offer trade with Poland and the Netherlands. [Mil/Eco turn]
Come to chat as quickly as possible

Hail Sean! (Get a free potato here)
20:20, February 27, 2015 (UTC)
please tell me one thing
why did you backstab meÉ you have absolutely nothing to gain from this except well my contempt. With Blood and Iron (talk) 10:32, March 4, 2015 (UTC)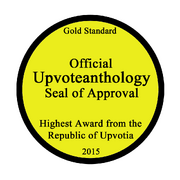 Knighthood
Due to your contributions to the chat community and radness in general, President Upvoteanthology of Upvotia would like to knight you Sir LightningLynx89. You shall now recieve the gold standard of our honorable nation.
AvA purchase
Hi lynx
Are you still playing AvAR? If so I (as Cuba) would like to purchase the french colonies in the caribbean for $3,500,000.
Dreamcaster1 (talk) 12:15, April 27, 2015 (UTC)
Treaty of Amiens reminder
This is a reminder the the treaty of Amiens map game starts on Saturday the 16th of May at 22:00 UTC (or 17:00 EST). Dreamcaster1 (talk) 08:27, May 15, 2015 (UTC)
Hey man. How did it go with the AH.com? And what is the email? Spartian300 (talk) 07:55, August 8, 2015 (UTC)
Chat
LIGHTNING-OPPA I NEED HELP IN CHAT. I CANNOT SEND ANY CHAT MESSAGES YET I CAN JOIN CHAT. I'M BASICALLY A GHOST. ~Candy
Hey LL,
My war with Persia is ending this turn, so you can go ahead and attack Venice as you planned and I'll join in.
I would like to thank Feud for making Borealia possible 03:24, February 17, 2016 (UTC)
Hello Lightning Lynx, I have been reading one your timelines that I am very interested it, Brotherly Love. It is one of my personal favorite TL's as I am a staunch supporter of strong Anglo-American relations. However, the TL hasn't been updated since mid-2014. Whatever the case maybe for it not being updated (you being busy or not being interested in the TL anymore), I was wondering if I could adopt the TL and add onto it so it's more completed. If you do not want to give up the TL, I completely understand. I hope to hear from you whenever you have the time!
Best Regards,
 Yankee97
14:10, March 5, 2016
Your Rebuttal
Just reply to this and I'll send it over.
Talonmask (talk) 21:48, June 2, 2016 (UTC)Talonmask
Now I'm making this to sort of clear the air. And to both selfish get rid of a 365,000 day ban from chat, and a one year block from even posting on the VS Battle wiki. So recently its come to mind that I was banned for being crude and or rude. Now let me take you through the events of what happened in the span of... I believe it was a week? So I get banned from chat for the span of 24 hours for calling Matt a cock sucker after we both initiated in an argument about Batman v Superman. I know, a really dumb reason to get banned from chat, welcome to my world. Now names were thrown on both sides. Matt called me names, I called him names. I will whole heartedly admit to that. So I was banned. So I'm like "Okay, it was deserved, just gonna move on." So I come back a couple days later after the newest Bleach chapter is released and I wanted to talk to the guys on the chat about it, started talking with the user SomeDude, we talked, had fun, and no issues occurred in the chat.
Now we come to the fateful day in which I received the amazing a thousand year banishment from the chat. The chapter of Bleach had come out, I come on wanting to discuss it. Matt was on, but we didn't talk. We started talking about how Dragon Ball GT is better than Dragon Ball Super (which it is mind you ;p). But again, no problems occurred. And then we got back to talking about the DC Cinematic Movie stuff. And here's the thing, I told Matt. I told Matt multiple times I did not want to talk about it, and wanted to leave the discussion at just "We both have very strong and differing opinions, and can leave it at that. So we're discussing it for a while, and mind you no name callings have been thrown at this point and I was not rude at all. I did say that Batman v Superman and Man of Steel, and all the DC Cinematic Universe stuff was kind of shit. And I explained to them the reasoning why I swear, is because I like comics. I love comics, I'm passionate about them. And when I'm passionate about something, I start swearing. And the other users go "Oh do you swear in front of your mom cause you love her?" Which by the way has nothing to do with the conversation, but I digress. So again I'm speaking my opinion and it is just my opinion.
So here's where things go down hill I believe. Talon (who ironically will most likely be copying and pasting this whole wall of text) goes "Well those are just your opinions, so keep them in your head." Now, in my head I was asked to give my opinion to Matt, and I was talking to Matt. And Talon basically tells me that my opinion doesn't matter and I should just keep it to myself and not talk about it, after I was asked to speak my opinion. So I tell him to "fuck off." And then he apologizes and says that he misworded it wrong, and I believe I was kicked there. So you know, deserved, but I moved on. And I can't remember but I think it was another Mod with the name "Some" in his name, told us to move on. And I was the middle of typing something whilst he was saying that. I said "Okay Matt you can like shitty movies, and I can hate good movies." Cause who knows the movies I hate, people say they're good, and the movie he likes could be bad, I dunno it's all opinion based. Now mind you, so far the only bad thing I've said to a user was Talon whom I told to "Fuck Off" and even then I immediately moved on when he misworded what he said. So after posting that whole I can like what I like, you can like what you like thing as mentioned above I was kicked again by Matt. And I told him "I fucking dropped it." Cause at this point I was actually getting frustrated I was trying to joke and move on from the situation and even other users could tell I had moved on. And I was still frustrated at this point, and it was getting close for me having to leave for college classes. So I decided to end on a joke you know at my own personal expense by saying, "Well I'm gonna jerk off, before heading to college classes." Cause the whole joke is that masturbating helps relieve stress (I never did that, again it was a joke meant to defuse the situation) and then I was banned for 365,000 days by your head honcho (I assume head honcho) Cross. And I thought "Well that's a bit extreme for a joke about jerking off." And then I see I was blocked from even posting anything for an entire year.
So I wanted to at least wanted to speak my mind and talk to someone. Now that I recall I think it was SomeGuy and Talon were the only ones whom I saw come over to speak to me in the althistory wikia chat. They said Matt was on earlier but I never caught him. So I wanted to see if I could get in contact with Cross to discuss what happened to hear my side of the story. Now he could totally just blow me off and decide not to do anything which he can totally do. But I'd much rather come back and be known as an asshole, then be just known eternally as a nuisance to the VS Battle Wiki Chat. Because a nuisance is something you want to get rid of, and there are people on there whom I started saying "Hey these guys could become friends." And now my lasting impression is the guy who probably spent a total collective of 12 hours in chat and got banned cause he was a pest.
Also this comes from a vastly different chat styles that I'm used to. Places like Althistory wikia take a proud stance on people just being able to speak what's on their mind and say what they want. And if the things I said on VS Battle Wiki warranted me being banned for 365,000 days. Then the stuff other users and I say in that chat would get us banned for 365,000,000 days. Because the wiki doesn't like telling people "No, don't say that." We say some pretty terrible things to each other, but we all know we don't mean it, because we're all friends, and we're all comfortable enough to just say some pretty mean things to one another. And maybe that's where I went wrong, is I tried to be too friendly in my own sense and way with other users. Cause I don't really mean those "terrible things" I say. My "Fuck you" to Talon wasn't in anger, it was from my end a joking and passive way of saying "Oh, Screw you." But again difference in styles.
And if this wall of text of me just trying to make my case about how a 365,000 day ban for me just making a dumb sex joke at my expense is ridiculous, but in the end just gets me banned further or doesn't change at all? Oh well, it was worth a shot at least. If anyone would want to talk to me (can't imagine who though) then hop on over to the althistory wikia chat. Free talk is abundant and we're actually a very very accepting group of weirdos and freaks once you get to know us. Trust me, there are cases on this wiki that would get an infinite ban on your wiki. Either way, hopefully this in the end just gets me to talk to Cross at least in PM to further discuss. And if I'm relegated to talking in PM to other people, I'd be down for that. Cause I know their are people on the wiki whom I'd still like to talk to stuff about. Hell, I'd even still like to talk to Matt. And remember none of the things I've said was ever intended as something that was meant to be insulting. Cause from my end it never was, because no one on the wiki has even come close to making me really angry. So yeah, now I'm just rambling on and on. So yeah, I hope to speak to at least some of you again. Looking at you SomeDude, Matt, Ryu, 69 (hue), Talon, and the other Some. I'm also sure there I'm people whom I'm missing, but again, you know where to find me.
..... Because I'm Just... Too... SSSWWWEEEEEETTT!!! 3:00 PM PST, 6/3/2016
GoN Mods
After you removed Oct the first time, for clarity, I put a message right above the mod section saying only I can remove mods. you then proceed to remove him again, for reasons unknown. Please don't do this again. I have heard complaints about Oct, but I have yet to make a decision on them. Ultimately, whatever happens to his modship, I will make the decision, not you. Thanks for your help,
Announcement
Hello Game of Nations player!
Now that turn one is done (Turn to starts Saturday) I have recognized the need for a more comprehensive way to plan events that involve more than one nation. So, if you would like to propose a past event, such as a war, Nation formation, or other event, please use the link I have provided below. Note that this only applies to events that involve more than one nation, so you are still free to make events that only pertain to your nation.
Thanks for playing Game of Nations, and I hope it continues to be a fun experience!
Link: https://docs.google.com/document/d/1p1YFsylq8KUQkpuEDwMemOiMO7t7nbBtYp3xp8DGhRc/edit?pref=2&pli=1
A Broken Deal
If you noticed New Rhodesia is missing some territory. I would like to inform you on this, Fires and I had a deal which after you went I would receive this territory back, and now that you have gone the deal is not done. His complaint that I had to much of Southern Africa so he row scaled me, and this conflicts with my very in depth lore I have so far, and his repsonse. "Change it", after hours of work and I refuse to comply. And you as the co-creator of the game, I'd like your opinion on this unfair deal. Big Brother WIT KRAG!
Game of Nations
Hi LL. I'm just here to inform you that your turn on Game of Nations has commenced. Thanks. — T I M (TSW • AH • MGW • Contribs) 09:13, July 7, 2016 (UTC)
Cross the Time Streams - Question on ISOTing
Copied from Game's talk page.
Hello. Are we allowed to ISOT in nations from existing timelines on the wiki (if so, does that include Map Games)? Answering would be greatly appreciated. Thanks.
--Orange (→My wall!←) 18:44, August 11, 2016 (UTC)
Yes, indeed it does. Just be wary of the size of the nation you bring in, remember the 1-2-3, rule. ..... Because I'm Just... Too... SSSWWWEEEEEETTT!!!
About "Cross the Time Streams"
Your message on the talk page of "Cross the Time Streams" (read as;"Stop Going out of Order:If you are posting out of order, I am completely deleting your turns") is in my opinion, completely ridiculous and hypocritical. Orange posted his turn out of order (being 9th on the list and posting 4th), so it is only just that you either delete his turn or restore mine. Thanks.
Deutsch

20:00, August 16, 2016 (UTC) 
No dude, at the time he had a claim ahead of you. And also had permission from both me and Oct's turn to post ahead of Oct's turn. And it's not ridiculous, you either play ball or you head home. You want to bring things up with me? Go ahead, but the thing is look at the claim's list before you assume things. ..... Because I'm Just... Too... SSSWWWEEEEEETTT!!!
You accuse me of not being aware of the claims list, yet I just cited it as a source for my confusion. Orange was listed below me, and if I know how claims lists work he should have taken his turn a full four turns after mine (I being 5 and he being 9). Seeing that the order had seemed to have changed to a "insert your turn if you so wish" process, I found it safe to assume that I could write in my nation. I was COMPLETELY UNAWARE of the supposed "permission" that you had given to Orange and Oct. The proper thing to do would have been to inform the rest of the players of this change in process via the game's talk page or a copy-pasted message on all of the player's profiles. It becomes confusing when the process of turns is flipped on its head. I continue to ask that you revert/allow me to revert my nation back onto the page.
Deutsch

01:17, August 17, 2016 (UTC)
If you would actually pay attention, you would know that he was listed above you in the claim's list. Four spaces above you. When his turn was over, his turn was deleted. You jumped ahead FOUR PEOPLE. That's all on you. Not on me. When your turn comes up you can place your nation on the map. No sooner or later, unless you have been bumped to the top of list due to other players not being able to put up their maps. And it's not confusing. ..... Because I'm Just... Too... SSSWWWEEEEEETTT!!!
Woah, woah, woah! WHAT is going on here?! I'm just going to dispell some myths here. First of all, I can confirm that LightningLynx did in fact give me permission to post my turn ahead of time (before Oct); go check on my talk page if you must. Also, what is the permission that was given to Oct? It was Oct's turn to post when LL gave me the green light to go before him. I claimed my post before you did, Deutsch; I was ahead of you, not vice versa. All in all, what is the whole point of this argument? I understand your confusion, but just because one person skips ahead doesn't mean the game has become an ISOT free-for-all. You still have your claim in place Deutsch; just wait for 3 turns, and you can repost the Saudi Confederation. If Josh or Fires ISOTs a nation where your nation used to be, oh well; the Earth is still largely "undecorated," so to speak; there will certainly be room by the next three turns.
--Orange (talk) 01:38, August 17, 2016 (UTC)
For Cross the Times Streams (Map Game), is it okay if I only get one ISOT? Like, I don't have to participate in the next claim cycles? – † ⌒⌒⌒\(;ᄋ;\)三(ノ>ᄉ<)ノ ~ ("니가먼저키스해!")
You can do one if you like. ..... Because I'm Just... Too... SSSWWWEEEEEETTT!!!
For Your Support
Dear LightningLynx89,
Thank you very much for your support in my campaign for Lieutenant. For your efforts, I award you this campaign pin officially licensed by United Republic.

For a New Wiki,
–United Republic (contact campaign office)
Blog
Hey Lighting I was just wondering if you have seen my new blog thing. If you haven't well here's the link.
http://althistory.wikia.com/wiki/User_blog:Scotty_Gaither/Scotty_rebooks_WWF/E_events,_ppvs,_and_years!
Scotty Gaither (talk) 23:07, December 12, 2016 (UTC)
Cool site
Hey Lighting I discovered this new website that allows to rebook WWE, WCW, and ECW! Heres the one I did hope you like it! http://forum.wrestlingfigs.com/thread/341843/wwf-97-98-bret-stayed
Scotty Gaither (talk) 18:31, January 15, 2017 (UTC)
Here you go BAR2121 (talk) 03:34, March 23, 2017 (UTC)
Here you go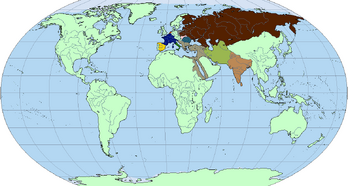 Community content is available under
CC-BY-SA
unless otherwise noted.