Hello and welcome to the Alternate History Wiki!

We are a community for creating fictional alternative histories. We hope you will feel at home here and wish you good luck contributing to our ever-growing collection of timelines.

Please start by reading our Guide to Newcomers. It contains links to the important sections of the wiki.
If you're new to wikis in general, see How to Make Articles.
If you're ready to create an article, see Conventions in Use in this Wiki. It explains how to title and categorize your pages, what kinds of content are allowed, and other rules of the site.

Some other helpful reference pages:

Some general tips:

This wiki is for alternate history, not future timelines. What you write should take place before 2022.
All articles on this wiki take the following format: Name of article (Name of Timeline). This helps us know which pages belong together.
To sign your posts on talk pages, use ~~~~ (four tildes). This will insert your name and timestamp.
You can experiment in the Sandbox.

Regards, -- NuclearVacuum (Talk) 2010-11-19T01:16:05
1914 British Fire
Would you like to Join? Wavy? What now, its so bouncy (talk) 19:37, February 3, 2013 (UTC)
Ok, I just realized something, if you and me were to ally fully we could take advantage of ourvassal states and take more land. Honestly I would like a new German-South African-Italian Alliance, and with all our combined power could curbstomp nearly everyone! I would also withdraw all claims and territories outside of Yugoslavia and Otaly to you. So what do you say, Mussolini is dead and we need an alliance to make us great again, we will end trade with the USA and its allies as well. DS|Fear the Mutated Dean Sims Bomb, Fear It 14:56, February 10, 2013 (UTC)
OK, Pita, I know your not a very big fan of Italy right now, so how about I offer you a bit of insurance, I fyou accept an alliance with Italy you can use a mod event to have Ethiopia and Tunisia rise up in full rebellion if I attack you or break the allaince. Now if we both agree the allaince is no lnger useful, then we can both agree it is void and the deal is over. Do you accept? Also you can have both of those two nations if they revolt become your puppets if I break the deal. DS|Fear the Mutated Dean Sims Bomb, Fear It 19:00, February 13, 2013 (UTC)
AvA Reborn
The Netherlands and the USSR were inactive for a long time and should be grayed on the map.The River Nile-2 (talk) 00:45, February 14, 2013 (UTC)
Powerpoint
I enjoyed your powerpoint and look forward to you making more!
OreoToast555 (talk) 04:48, February 14, 2013 (UTC)
I agree, it was awsom.The River Nile-2 (talk) 20:54, February 14, 2013 (UTC)
Sure sure, I'll be your ally.
Vivaporius: "I don't need a slogan" 04:06, February 15, 2013 (UTC)
More Axis vs Allies Reborn
Okay, the Caudillo is interested in hearing Germany's next plans for World Domination. It's been a wild year (1954), considering the crisis going on between Spain and the U.S.
Anyways, if you check out my talk page, it looks pretty funny if you read your comment and Scraw's (Sweden) together. Stewdio333 (talk) 22:24, February 15, 2013 (UTC)
Yeah, sorry, I kinda am short of time recently and I was waiting for the game to reset since I had missed so much (but that's not happening, is it? :P). So sure, delete my name. Fed (talk) 22:46, February 15, 2013 (UTC)
Sounds like a hell of a plan. Though I will likely need to return my ships from America back to Spain, in order to "ease" tensions. I actually haven't finished my post yet, so I'll add some content in a bit, if that's allowed. Stewdio333 (talk) 23:11, February 15, 2013 (UTC)
AVAtlr
Sorry, about AVAtlr. I was planning the 'Alternate 1922 game' in my head, but DS independently did his 'AVAtlr' first, before my plans were cast. In either case I and DS agree over why it was done and that it needed doing. I personally don't hold grudges with any one over map game failures. I don't mine it not being in the official list either. When AVAtlr is run and finished, in due time I will launch the 'Alternate 1922 game' and you would be invited, but that is ages off.The River Nile-2 (talk) 17:55, February 22, 2013 (UTC)
I renamed it.The River Nile-2 (talk) 18:06, February 22, 2013 (UTC)
It was undone.The River Nile-2 (talk) 18:30, February 22, 2013 (UTC)
Pita, Axis vs Allies is a board game, i know because I own it. You own no copyright to that phrase, and my game will remain what it is titled. Your welcome to play, and we could always use someone in the Secret Police. DS|Fear the Mutated Dean Sims Bomb, Fear It 18:33, February 22, 2013 (UTC)
http://en.wikipedia.org/wiki/Axis_%26_Allies
Ill make you a deal, Ill ask LG to delete my game if you add the Mod Removal clause and vassal fix and if you allow me to be a mapmaker, Id like to be a mod too but its not the best idea for me to be a mod. DS|Fear the Mutated Dean Sims Bomb, Fear It
Your rebooting it anyway, and mine will probably fail with two of them and could cause some confusion, so will you please accept? Ill also agree to give you copywrite ofver the AvA name and suggest a new name for the next AvA game: Axis vs Allies: Reincarnation DS|Fear the Mutated Dean Sims Bomb, Fear It
ok, cool. can i be mapmaker then? DS|Fear the Mutated Dean Sims Bomb, Fear It
Ok, thanks a bunch, ill go and put my game into the delete category. Also I claimed the USSR for te reset as no one was palying it.
lready signed up a whilea go though, how about France or the UK?
so wich country can i take, USSR, France, or UK? DS|Fear the Mutated Dean Sims Bomb, Fear It 22:17, February 23, 2013 (UTC)
iVE ADDED my game to the delete category. Im going to post as the USSR. DS|Fear the Mutated Dean Sims Bomb, Fear It 22:21, February 23, 2013 (UTC)
i changed it, im Germany DS|Fear the Mutated Dean Sims Bomb, Fear It 02:41, February 24, 2013 (UTC)
fine, im France DS|Fear the Mutated Dean Sims Bomb, Fear It 02:44, February 24, 2013 (UTC)
Yeah, I'd prefer the USSR, but if it's too problematic for him to change no worries. Fed (talk) 01:40, February 25, 2013 (UTC) 
AvAReb: USSR
His name wasn't up there when i grabbed it, to me this would be considered unfair if a person could claim a nation with a game moderator before it even began. 


OreoToast555(Talk) 02:10, February 25, 2013 (UTC)
Though i do suppose i could change :/
AvAReb Talk Page
Oh. Sorry about that. 


OreoToast555(Talk) 01:49, February 26, 2013 (UTC)
AvARev
Of course, of course. Also, alternate Molotov-Ribentropp pact again? Fed (talk) 20:55, March 11, 2013 (UTC)
AvA
Sure. But lets do this like this: You give me an offer, to join you or get conquered. That seems plausible enough. TacoCopper (talk)
Aw, I would've wanted a bit of territory (the Vilna Strip). It's okay, but can I just press that territory and that's it? Fed (talk) 01:48, March 16, 2013 (UTC)
Haha, yeah. Wikipedia/Google is your friend anyone? Fed (talk) 15:35, March 16, 2013 (UTC)
map game
hey um im looking to create 2 new map games ad im looking for experienced players to jon and restore plausibility to the world of map games, if your interests tell me.
Night of the Living Alternate History
I invite you to participate in the Night of the Living Alternate History. There are many nations still available, and we should be starting soon. Mscoree (talk) 17:20, March 27, 2013 (UTC)
Flag of South Korea
Greetings. I am here to inform you that I will be removing "File:Flag of South Korea.png" from this site within a few days or so (as this is a duplicate file). Since you have been using this file as part of your signature, I feel it necessary to inform you of this, and request that you change your signature to use "File:Flag of South Korea.svg" for future messages (if you still desire to use a flag).
Since I am not a bot (and you have commented on over 500 pages), I will not be converting your past signatures, and leave this up for you to change. Thank you. --NuclearVacuum (Talk) 19:47, April 8, 2013 (UTC)
BFE question...
Sorry to bother you about this. Do you still have that old Dravimos flag lying around on your computer? I looked all over the wiki and I couldn't find a single trace of it. If you have it, I would be grateful if you could re-upload it.
Thanks.
Monster Pumpkin (talk) 01:56, May 29, 2013 (UTC)
Much appreciated.
Monster Pumpkin (talk) 02:14, May 29, 2013 (UTC)
You guys can start on a TL for the game as long as you ask players of the last few games if they want their race included in the TL. I'll also be doing some editing of my own to Mech/Phantom pages in order to not only revive the canon, but to nerf their territory a bit. CrimsonAssassin- "You can't handle this egg roll" 15:30, May 29, 2013 (UTC)
Conventions
It's already on there, more or less. People just don't read the blasted page like our welcome template and main page say they need to. Lordganon (talk) 14:23, July 31, 2013 (UTC)
2 things
1rt im interested in playing as germany in the Axis vs allies game, is that permited?
second id like your opinion of my timelines, largely the Asian Tl for A darker place and the war in  asia for the lusitania lives. 
Nkbeeching (talk) 00:10, August 1, 2013 (UTC)
reborn relaunch
wouldn't reawakened be the next game? Reborn died several months ago. 


OreoToast555(Talk)(Sandbox) 20:31, August 1, 2013 (UTC)
Must we move in half turns?
    SCRAWLAND INVICTUS || REX IMPERATOR   22:01, August 1, 2013 (UTC)
I shee.
    SCRAWLAND INVICTUS || REX IMPERATOR   22:09, August 1, 2013 (UTC)
Possibly Communist Spain
If Stalin's USSR sent supplies and finances to the fractured Socialist Spanards, would that be enough to cause them to unite and rebel along with Nationalist Spain, creating a three-way civil war with a possible Socialist Spain? Thanks! EiplecOco (talk) 04:33, August 2, 2013 (UTC)
I understand your concern, and although I am not angreemann2, I am angreemann2's brother, and we are trying this out together. Ill have him move to another page if you want or we will both stop our involvement on your wiki if you want.
AvA Reborn Modship
Hi Pita, for the game can I sign up as a mod? I saw someone else do it. I am just wondering this since it seems like some implausible things might be starting.
Monster Pumpkin (talk) 22:04, August 5, 2013 (UTC)
New Map Game!
Hello Pitakang.
I have created a new game - Colonial World (Map Game)
Would you like to be a mod or a player?
You can also be both!
Great Britain hasn't been chosen yet!
Rcchang (talk) 09:17, October 5, 2013 (UTC)
Far East Republic (PMII)
I've heard you have intentions to join PMII. There's a nation I think you'd like to play as. It's the Far East Republic. It's quite frankly the closest nation to Korea geographically that's actually available, and you'll add an interesting element to the game. Yank 02:42, December 12, 2013 (UTC)
Pita...you...here...Ahh!!
Welcome back! We missed you!
If you have a second, check out the Map Contest page. A new challenge just went up.
CourageousLife (talk) 02:45, December 12, 2013 (UTC)
Please don't take the Far East Republic. 
    SCRAWLAND INVICTUS || REX IMPERATOR   02:56, December 12, 2013 (UTC)
Why not? Its there to be taken. 
Imp (Say Hi?!) 15:54, December 12, 2013 (UTC)
I would hate to see him dismembered as soon as he joins the game... CourageousLife (talk) 23:36, December 12, 2013 (UTC)
Sci-Fi Empire Fact Sheet Info
I know I'm probably bothering you, but I'm working on something, and was quite interested in getting some info from you regarding what name of empire you create if you could. I've set up a little list for you that I'd like for you to fill out if you had the time.
Empire name: <Official name and common name> <Separate names with "/">
Founding year: <2180-2270>
Capital (City, World):
Nation symbol: <Example: A silver sword, blade upturned, against a golden sunburst on a red disc.>
Total (Inhabited) Systems: <100-450>
Estimated population: <100 billion-1 trillion>
Government:
Current leader: <Title> <Name>
Currency:
Military name:
Military size:
Official language(s):
Other language(s):
Preferred empire color:
How is the leader chosen?:
How unified is the country?:
How tolerant are the people?:
What kind of economy is there?:
How does the army work?:
What's the literacy level?:
What's the overall technology?: <Low-tech or high-tech>
What do the people worship or invoke?: <Leave blank if none>
What's the most admired class?:
What's the lowest class?:
How are women treated?:
What is the attitude toward sex?:
What's the most pressing social/political problem?:
Thank you for your cooperation.
Vivaporius: "I don't need a slogan" 04:15, December 14, 2013 (UTC)
interested in joining road to war?
it has started and having a joseon may be interesting. if your interested here is the link Road to War , it has a new experimental algo im trying out. Nkbeeching (talk) 21:51, February 27, 2014 (UTC)
Congress of Vienna
Hi PitaKang, I'm not sure if you have previously known me or not, and in case you do you might have forgotten about me.
But certainly you must have remembered me for participating in one or more of the Axis vs Allies series, which now seems to be inactive.
Now, as you may have known, I am trying to continue my old map game. And the new map game has not begun as there are still many things to do, including an altered algorithm that can work for revolutions as the original one, a diplomacy page, an European Union page which focuses on the very heart of the game, Europe.
Apart from asking you to join and help with the game, these are the essences of the game that I want you to review and possibly help me change them:
A lengthy list of functional pages so mods can quickly check plausibility without having to read the past turns again
A lengthy algorithm with well over 10 parameters
Only European countries plus a few others (America, Morocco, China, Japan and possibly Canada) is playable so to allow more interaction between players. It wouldn't be interesting to have five player countries scattered all over the world and not interacting at all, in my opinion.
Limiting expansion using population and population density
Thanks in advance, hope you can help.
Regards, Laptop Zombie 08:18, March 19, 2014 (UTC)
Derivative Rule Answer
More than a bit late now, but the answer is yes: it would go against the rules to have something named "Draka" without cause. Lordganon (talk) 12:15, April 1, 2014 (UTC)
Adminship
Now that you're back, and given your massive contributions to this wiki- would you like me to nominate you for Lieutenant?

   I'm going to put you in my ashtray  cause you just got smoked!  18:08, April 5, 2014 (UTC)
I'd love you to join Saturn (Talk to me!)

Congratulations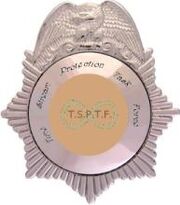 Congratulations, you are now a Lieutenant in the TSPTF. I would like to spend sometime discussing those powers:
You should now notice a red button at the top of every article with the word "Delete". You can use this to delete articles, obviously. Use this power sparingly and always stay within the framework of the Deletion Policy. The policy itself was passed with little discussion, so if you have any suggestions or comments regarding it I would be glad to hear it.
You can also block users from editing. This can be done by clicking on the History page for articles or the Contributions tab on editor's user pages. Again, use this sparingly. This is our most destructive tool. We don't have a policy on this, but there is a general custom that has been followed: always assume good faith with edits (unless obviously vandalism), warn before blocking (try using the three strikes approach) and start with short block durations for first time offenders. Generally other administrators will not interfere with your decisions regarding blocks, as long as it appears fair at a glance.
You will also notice a button on the top of every article that says "Protect". With this you can prevent certain people from editing a single article. The first level prevents anons and new users from editing an article. The second level limits editing only to administrators. Use this to prevent excessive vandalism or to prevent edit wars between users.
There are other obscure powers that are not used often. If you have any questions on those or the ones I mentioned above, feel free to ask me.
Again, congratulations on being elected to the TSPTF and good luck.
Lordganon (talk) 01:04, May 2, 2014 (UTC)
RoBFE
This is to tell you that the map game Return of Battle for Earth has begun. If you have already posted, please disregard this message.         

   Tonight the foxes will hunt the hounds!  23:28, May 4, 2014 (UTC)
New AvA
I would like to reserve Canada Spain-Netherlands 1-5. Never forget (talk) 18:13, October 5, 2014 (UTC)
Manchuria
I don't think he'd go after us (from the looks of it at the moment). Plus, he seems to be looking for European help (specificity the Spanish) and opening trade with them and looking for an alliance with Japan. I'd rather not risk a war with Manchuria. -Seiga


2014 October 19, 23:30 (CET)
Hello
Hi I'm new here and I just join the can't and people thick I'm kingtrevor but im not im his brother and are you higher then MP? Ohbobsaggat (talk) 02:45, November 16, 2014 (UTC)
A Stupid Idea
I just had a stupid idea. What if we revive Massive Impact? Though MI was before my time, it's one of my favorite map games and with Ms' NoTLAH, this wiki's seeing a renaissance of interest in disaster-based map games and timelines. Plus, with the decline of PMIII, people are itching for a new map game. Tell me what you think. Maybe Crim could help run it? —Bfoxius (talk)
China
Now, while I am aware that you want to kill me off; I believe the best option we have is to unite against Spain.
He was aware that I'd go against him so he made a Mod Event that put all of China against Me, Japan and Himself (To avoid anyone saying biased) yet he continues to trade with the Chinese states while I can't even cooperate even a little. He even signed an alliance with Yunnan
Point is, we should ally to counter Spanish influence in China and you should accept my alliance requested that I sent. Perhaps, slowly and gradually we could try to form a Confederency in China to stand upto Feud. Nevertheless, depends on your choice since everyone knows he hates you. RexImperio (talk) 08:56, December 14, 2014 (UTC)
AVAR
http://althistory.wikia.com/wiki/Axis_vs_Allies_Resurrection_(Map_Game)#1934.5 Welcome to the game.The River Nile-2 (talk) 15:01, February 23, 2015 (UTC)
The map rairly gets updated.The River Nile-2 (talk) 15:01, February 23, 2015 (UTC)
Watch out player of Colombia, Brazil is becoming economical imperialist. OK, it's possible, but would the Venezuelan, Peruvian and Paraguayan people except it. It's like our Angela Markel's Germany and Venezuela is like our Greece. I know, I was once Venezuela's player.The River Nile-2 (talk) 15:01, February 23, 2015 (UTC)
Point taken on plausabilaty. I meant it more as a warning in case he tryed to undermine Colombia and I wanted to give you the heads up on a pertental rival of Colomia who may have been going a bit to far on the econamy. The River Nile-2 (talk) 12:54, February 24, 2015 (UTC)
Deals
We suggest a mutual defence organisation like the real life NATO and a free trade zone with Mexico, Panama, Cuba, Costa Rica, Guatemala Colombia and Peru.Aktobe22 (talk) 01:47, March 2, 2015 (UTC)
Diplomacy
Did you get my e-mail?
Vivaporius: "I don't need a slogan" 17:57, February 26, 2015 (UTC)
Kaiserreich
Yeah, the continuation is kinda obvious. Nothing to do with then name. Lordganon (talk) 20:55, March 5, 2015 (UTC)
Axis vs Allies Resurrection(Franco-Ethiopian War)
How can France be beating in a suprise attack far away from home while they are at war. Although I do not know how much French troops there are in Djibouti, during 1940 the french had 9,000 men stationed. I attacked with 400,000 men with artillary and plane support and lost.
Thisismacedon (talk) 21:27, March 7, 2015 (UTC)
Edge
Don't do that again, Pita. Lordganon (talk) 11:01, March 11, 2015 (UTC)
South Africa AvA
Hey Pita, I incorporated Zimbabwe, Lesotho, and Swaziland into South Africa as member states a while back. Could you mark them in South Africa's colors on the map please?
Vivaporius: "I don't need a slogan" 05:15, March 22, 2015 (UTC)
RE:Tecumseh's Tippecanoe
Hey PK, my bad for allowing Iwaschris' miscategorization to stand then. I generally try to avoid appointing categories to uncategorized timelines and instead fix any issues with their placement—in this case moving it from the Timeline article to the portal page. Since there hadn't been any additions made to the project since, I assumed the category was correct. Nonetheless, I'll make sure to take more caution next time around. Lastly, a friendly note: there's no need for the Timelines category when an ASB one is present. --NFSreloaded (talk) 00:33, April 12, 2015 (UTC)
God are you the Morton girl because you salty
Thanks for your comments but...
I have been neglecting my genealogy work.
Bil EoGuy (talk) 06:23, January 29, 2016 (UTC)
I may not be back - in any case.
EoGuy (talk) 08:38, January 29, 2016 (UTC)
dude whats wrong with the map game now its like the only active one left alive
Am I wasting my time working on NWO?
Bil EoGuy (talk) 02:02, January 30, 2016 (UTC)
Hey there, my name is VV and I am a new member to the site, I was just wondering if you'd be able to help understand how to create royal info boxes for kings and queens etc for wiki pages?
Hey there, I was just wondering with regards to creating royal infoboxes, how would one go about doing that? So that it shows up on the actual page?
Thanks very much :)
VV21288 (talk) 19:54, February 5, 2016 (UTC)VivekVV21288 (talk) 19:54, February 5, 2016 (UTC)
Ninety-Five Theses
Hi. With me effectively taking over Scotland, and you playing as France, I was wondering whether you intend on keeping the Auld Alliance intact? As far I'm concerned it can continue on.

Nicktc

22:37, February 11, 2016 (UTC)
France, what about the Auld Alliance?

Nicktc

16:19, February 13, 2016 (UTC)
Need my turn soon and you on chat. lol.
OCT MARIUS, Hail Marius
About the alliance, I think a military/diplomatic alliance would be most beneficial, but a purely military alliance would probably be more plausible and last longer. The Empire shall rise, and all will kneel at our... foot... stubs... 16:59, February 15, 2016 (UTC)
Hello France, leaving this message on both mine and your talk page. In 1515 you paid 30,000 ducats for the duke and we feel it would be appropriate to compensate you with 5,000 more than you paid for him. We wish to offer France trading posts in the Duchy to improve relations and even a possible alliance. In Milan there is a great yearning to be fully autonomous and I can assure you that to have Milan as a friend and ally would be much more beneficial than as an unwilling and violent loosely held subject. Tomw1864 (talk) 17:24, February 15, 2016 (UTC)
Duchy of Milan again. Considering your opinion on Genoa's attempt of vassalisation, was wondering how France would feel in the possibility of a joint campaign against them, with both states sharing the spoils. Tomw1864 (talk) 18:08, February 16, 2016 (UTC)
I need an algo done for 95T pls
Spain is attacking the Aztec and tribes in the southern USA by new Orelans. Thanks. - Scar
Do you have a blank copy of the Algo Doc you could share with me? in the event that you get swamped with wars, invovled in a war yourself, or dissappear, I would like to be able to do the algos with the spreadsheet. #PraiseRoosevelt. 20:17, February 17, 2016 (UTC)
Need an Algo for 95T
Im the cherokee and I am invading the creek Nlenhardt (talk) 14:49, February 19, 2016 (UTC)
What about the algo for Polish-Hungarian war? KingSparta300 (talk) 18:06, February 21, 2016 (UTC)
Hey, can we be allies? Brandenburg plans on attacking me. And so does Hungary and Ostland. KingSparta300 (talk) 18:39, February 21, 2016 (UTC)
banned
Ask josh what i did to get banned.
OCT MARIUS, Hail Marius
Hey
Can we talk in chat? I have a proposal to talk to you about.
Wrto12 (talk) 08:53, March 5, 2016 (UTC)
AvA
I noticed some people in chat were maybe interested in redoing an AvA. could I try and do that? I am aware I am inexpirenced but I mean I am never going to get more expirenced unless I am given some tries. Person67 (talk) 17:33, March 10, 2016 (UTC)
Alien Timelines
Hello-
Are timelines involving war with Aliens allowed on this wiki?
CycloneNkechinyer (talk)CycloneNkechinyer
Hey, I saw your Korea article regarding Apocalypse: 2012 and saw the Gangnam Style page as a redlink so I decided to add something on it. I cannot confirm though if Psy survived or was killed. Nonetheless, we can assume that song continues to be famous post-apocalypse Gillan1220 (talk) 02:53, July 23, 2016 (UTC)
When did you make a return oh great one? Impishly yours, Imp (Say Hi?!) 19:47, August 23, 2017 (UTC)