Hello and welcome to the Alternate History Wiki!

We are a community for creating fictional alternative histories. We hope you will feel at home here and wish you good luck contributing to our ever-growing collection of timelines.

Please start by reading our Guide to Newcomers. It contains links to the important sections of the wiki.
If you're new to wikis in general, see How to Make Articles.
If you're ready to create an article, see Conventions in Use in this Wiki. It explains how to title and categorize your pages, what kinds of content are allowed, and other rules of the site.

Some other helpful reference pages:

Some general tips:

This wiki is for alternate history, not future timelines. What you write should take place before 2022.
All articles on this wiki take the following format: Name of article (Name of Timeline). This helps us know which pages belong together.
To sign your posts on talk pages, use ~~~~ (four tildes). This will insert your name and timestamp.
You can experiment in the Sandbox.

Regards, Katholico (talk) 18:21, November 8, 2013 (UTC)
Austria's war
I have a consideration we must discuss, to finally solve stuff as it was intended Sine dei gloriem "Ex Initio Terrae" (talk) 15:23, August 14, 2014 (UTC)
Hey Sky, is it just me or is chat not working? Stephanus rex (talk) 22:29, September 2, 2014 (UTC)
Sky chat isn't working for me at all any sujestions? Stephanus rex (talk) 23:35, September 2, 2014 (UTC)
Thank you
Thank you very much, Comrade Sky. I really feel so honored to be nominated as the Prime Minister. I sincerely wish for the another success of Communist Party in the future election. :)
Regard, FirstStooge (talk) 14:59, September 21, 2014 (UTC)
Re:Grapefruit Coalition revival
I have nothing to object. :)
FirstStooge (talk) 00:26, September 22, 2014 (UTC)
what are you doing Kingtrevor11 (talk) 12:53, October 1, 2014 (UTC)
Re:Happy Idul Adha
Thank you so much, Sky. May God bless you and your family. :)
FirstStooge (talk) 21:52, October 4, 2014 (UTC)
Lusatia
Sky, I noticed your post to MonsterPumpkin and I thought I could shed some light on the situation. Scar has always owned Lusatia, it's a region of Bohemia that I created myself. Note, the map itself is not very accurate in showing the states in the Bohemia area, even when I owned them. Thanks, Mscoree (talk) 22:24, November 4, 2014 (UTC)
Again, it's literally in Bohemia, ie a part of it. Mscoree (talk) 15:08, November 5, 2014 (UTC)
Guns Kick CardEdit
My apologies!
I am sorry for kicking you accidentally when you were furthering the cause of the Squirrevolution.
I hereby present to you this Guns Kick Card, good for one averted kick from me on chat. Once it has been used, I will delete the image but retain the message.
Thanks,         [1]   Tonight the foxes will hunt the hounds!  23:42, November 7, 2014 (UTC)
[2]
Gone
I may be gone for a while because I might have gotten in trouble with American law enforcement. Just to let you know. Blocky858 (talk) 02:22, November 11, 2014 (UTC)
SwankyJ stuff
my signature: "SwankyJ" should be profile. "'The Italian Stallion'" should be talk page.
SwankyJ "The Italian Stallion"
Help me make a timeline?
Hey dude. Do you want to make a timeline with me? It's the Not Our Fight one I just made. The POD is that war between breaks out between Mexico and the USA in 1916. This results in the USA staying out of World War One. Without the US's help, Britain and France lose the war to Germany in 1917. Britain and France are badly treated by the Treaty of Hamburg. Britain loses terrority in Africa and the Pacific, while France loses Algeria. Morocco and Ireland become independant, and Germany take over Belgium. Austria-Hungary get Romania and a small part of Serbia. The Ottomans wanted Greece, but got turned down, and instead get Cairo and the Arabian Peinsula. Kosovo was given to Albania. An uneasy peace now lies over the world, but events are beginning in Britain and France are taking a turn for the worse, as a leader arises in Britain, one who will bring the whole world to an abyss. His name is Cecil Rhodes, leader of the British Empire Party, who has refused to accept that Britain was fairly beaten, and instead blames one race: the Celts. Want to help me out? Spartian300 (talk) 22:35, November 22, 2014 (UTC) 
Why you no respond yet? Spartian300 (talk) 22:55, November 23, 2014 (UTC)
I'm Bored
Fuck it I'm bored let's make a map game. - FP(problem?) 21:37, November 28, 2014 (UTC)
Principia Moderni III
Here's the breakdown of what happened:
1648 - 1651 - The Lesser Northern War

Pskov invades Prussia
Pskov (1648): "Citing that Pskov must be the only True Nation that dominates the east Baltic. Siege engines are deployed as recruits are drafted for the first time since the War with Russia to do match the strength of the Prussian armed forcces.-Lx (leave me a message)Azarath Flag 22:45, October 7, 2014 (UTC). Nations wanting to intervene are reminded that this is a 1v1 dispute between westminster treaty signing nations."
 Algorithm 
Pskov
Location: +20
Tactical Advantage: +6

Attacker: +1
Siege Engines: +5

Nations per side: Pskov(L), Narva(LV) = 9/2=5
Military: 40 = 1

Score: 36+4
Less Total Troops: -3
Moderately Sized Army : 3
Calculation: 40+10+3-3/(negative) = 50/43=1

Economy: 44= 1

Score: 36+0
Larger Economy: 5
Economic Golden Age: 3
Calculation: 36+3+5/38 = 44/43 = 1

Locations Bonus: 0
Motive: 10

Pskov: 7(hegemony)
Narva: 3(aid)
+5(democratic)
+5 High Morale
Avg = 20/2 = 10

Expansion: +0
Nation Age: -5
Participation: +10
Number of Troops: 30 000, 0
Chance: 0

Number of Posts: 51
UTC time: 20:45 = 2*4*5=40
Calculation: 40% of 51 = 20.4
20.4*pi = 64.0884901

Population: +7
2 fronts: -5
Recent Wars: +0
Broken treaty: -10
Concurrent Wars: -15
Total: 31
Prussia
Location: +22
Tactical Advantage: +1
Nations per side: Prussia(L), Livonia(L), Danzig (L), Courland(LV), Osel-Wiek(LV)= 21/5=4
Military: 40+3=43,1
Economy: 38+5=43,0
Infrastructure: 
Motive: 6

Prussia: 9
Livonia: 5
Estland: 5
Danzig: 5
Courland: 3
Osel-Wiek: 3
Low morale(low motive): -3

Expansion: 0
Participation: +10
Chance: 8

Edits: 3332
Time: 10:23 = 1*2*3 = 6
Calculation:6% of 3332=199.92
199.92*pi = 628.067203

Population: +9
Recent Wars: +0
Nation Age: 0
Troops = 90,000/10 000, 9
Total: 72
Result
Pskov Wins, is of Obvious,
Prussia wins against Pskov, 72 to 31.
The Treaty of Tallinn is signed.

The Republic of Pskov shall agree to a twenty year non aggression pact with the Kingdom of Prussia.
The Kingdom of Prussia shall agree to an alliance with Pskov, to ensure Pskov's protection from foreign invasions in Pskov's moment of weakness.
Prussia, Pskov, Poland-Lithuania, and the Grand Duchy of Moscow shall agree to an alliance for the the joint protection of stability in the Baltic region, and to ensure peace and trade between all three states. This alliance shall exist into perpetuity and shall be known as the Union of Reval. 

Prussia has a brief war with France, that is a 1v1 Westminster war.
1652 - Rome invades Prussian Florida. Notice this was a 1v1 Westminster war, and was only the Americas. Prussia basically cedes Florida.
At this point Pskov was now in an economic and military alliance with all his neighbors, and was theoretically set. Despite being allied with us, Lx breaks the treaty and invades his trade partner.
1656-1658 - The Continuation War
 Algorithm 
Pskov
Location: +20
Tactical Advantage: +6
Nations per side: Pskov(L), Narv(L) ; 10/2 = 5
Military: 48/40=1

Score: 30
Moderate Army: +3
Full mobilization: +5
Dominant Navy: +10

Economy: 38, 0

Score: 30
Larger Economy: +5
Golden Age: +3

Infrastructure: N/A
Motive: 25/2 = 12.5 = 13
Expansion: 0
Participation: +10
Chance: 7

Edits : 3348
Time : 00:44 = 4*4 = 16
Calculation: 3348/16 * pi = 657.3782

Population: +7
Recent Wars: +0
Nation Age: -5
Troops = 30 000, 1
War Exhaustion: -4
Treaty breaking: -10
Total: 51
Prussia
Location: +21
Tactical Advantage: +1
Nations per side: Prussia(L), Livonia(L), Danzig (L), Courland(LV), Osel-Wiek(LV)= 21/5=5
Military: 40, 0

Prussia Score : 8
Livonia Score : 8
Courland Score : 8
Osel Wiek Score : 8
Danzig: 8
Moderate Army: 3
Lost More than 2 Recent wars: -3

Economy: 57/38=2

Prussia Score : 12
Livonia Score : 12
Courland Score : 12
Osel Wiek Score : 12
Danzig: 12
Smaller Economy: -3

Infrastructure:0
Motive: 28/4 = 7

Prussia: 5+4
Livonia: 9+4
Courland: 3
Osel-Wiek: 3

Expansion: 0
Participation: +10
Chance:4

Edits: 58
Time: 19:10 = 9
Calculation: (58/9)*pi = 4

Population: +7+2 = +9
Recent Wars: +0
Nation Age: 3
Troops = 30 000 , 1
War Exhaustion: -28 (Prussia, Livonia, OW, and CL all participated in 3 wars, Danzig in 2, so its -4 for Danzig, -6 for each other nation, for the 3 wars they were L)
Concurrent wars: -15
Total: 15
Pskov wins against Prussia 51 to 15, although this result is actually incorrect. That same year (see below) Poland and Moscow invade, meaning Pskov is missing a concurrent wars penalty and multiple fronts.

At this point Pskov has now betrayed our four way Union of Revel, and the other allies declare war to aid Prussia against Pskov.

Moscow (1658): War is declared on Pskov as part of a separate war. Fully mobilized and siege weapons are deployed.
 Algorithm 
Moscow
Location: +20
Tactical Advantage: +6
Nations per side: Moscow (L), Novgorod (LV), Vologda (LV), Ingria (LV) = 14/4=4-2=2
Military: 40+3=43,1
Economy: 40, 0
Infrastructure:
Motive: 5

Moscow: 7
Novgorod: 5
Vologda: 3
Ingria: 5

Expansion: 0
Participation: +10
Chance:
Population: +9
Recent Wars: +0
Nation Age: 0
Troops = 200,000/10 000, 20
Total: 63
Pskov
Location: +22
Tactical Advantage: +1
Nations per side: Pskov(L), Narva(LV) = 9/2=5
Military: 40 = 1

Score: 36+4
Less Total Troops: -3
Moderately Sized Army : 3
Calculation: 40+10+3-3/(negative) = 50/43=1

Economy: 44= 1

Score: 36+0
Larger Economy: 5
Economic Golden Age: 3
Calculation: 36+3+5/38 = 44/43 = 1

Locations Bonus: 0
Motive: 8

Pskov: 9
Narva: 5
+5(democratic)

Expansion: +0
Nation Age: -5
Participation: +10
Number of Troops: 10,000, 0
Chance:
Population: +7
Fronts: -5
Recent Wars: -4
Concurrent Wars: -15
Total: 31
Poland-Lithuania (1658): War is declared on Pskov as part of a separate war. Fully mobilized and siege weapons are deployed.
 Algorithm 
Poland
Location: +20
Tactical Advantage: +6
Nations per side: Poland-Lithuania (L), Samogitia (LV) = 8/2=4
Military: 40+3=43,1
Economy: 40, 0
Infrastructure: 
Motive: 6

Poland-Lithuania: 7
Samogitia: 5

Expansion: 0
Participation: +10
Chance:
Population: +9
Recent Wars: +0
Nation Age: 0
Troops = 100,000/10 000, 10
Total: 66
Pskov
Location: +22
Tactical Advantage: +1
Nations per side: Pskov(L), Narva(LV) = 9/2=5
Military: 40 = 1

Score: 36+4
Less Total Troops: -3
Moderately Sized Army : 3
Calculation: 40+10+3-3/(negative) = 50/43=1

Economy: 44= 1

Score: 36+0
Larger Economy: 5
Economic Golden Age: 3
Calculation: 36+3+5/38 = 44/43 = 1

Locations Bonus: 0
Motive: 8

Pskov: 9
Narva: 5
+5(democratic)

Expansion: +0
Nation Age: -5
Participation: +10
Number of Troops: 10,000, 0
Chance:
Population: +7
Fronts: -5
Recent Wars: -8
Concurrent Wars: -15
Total: 22
At this point, even though Pskov has managed to defeat Prussia (although not completely), Pskov has been completely destroyed by Moscow and Poland.

Here Lx revealed that this was actually part of a secret plan. He told Harv and others that he was actually trying to save Prussia, because he believed that other nations were going to annex it while Prussia was weak. Lx swore that he merely invaded Prussia to save it from anyone else, and that he was determined to make a union in which both nations could play. This apparently was a lie.

Lx made the Treaty of Königsberg of 1658, in which he declare such a union, but as you can see on the treaty Lx made the union less equal than promised.
Harv attempted to fix the treaty to what the two of them had agreed to, here. As you can see random white knights decided to "fix" it back. No word from Lx here.
Despite never signing any treaty, Pskov declared Prussia annexed somehow.

Meanwhile I write in my turns that Prussia's sovereignty is ensured, and that Pskov was annexed, but no one notices.
In the next map Feud has Pskov annex all of Prussia.
At this point I pretty much quit, because I realize how dumb this is, and how people are allowed to just blatantly cheat.
Common Feud Defense: "Even if Pskov was going to be annexed, France and Rome invaded Prussia, and Pskov was able to win." As you can can clearly see, those invasions happened much earlier than this. Also, even if you include those wars, Pskov was only able to annex some of Prussia, but then was completely destroyed by Poland and Moscow. Neither France nor Rome ever declared war on myself or Poland. We independently defeated and annexed Pskov after Prussia was (partially) annexed.
Not to mention no North American front was ever added. Part of the reason why Poland made his war separate was because (aside from declaring war at a separate time, and invading independently), he was/could have invaded in North America. That opens up a whole other front.
Even without that extra front, Poland and Moscow clearly annexed Pskov, independent of Prussia.
Anyway, that's the basics. Fritzmet (talk) 22:20, December 21, 2014 (UTC)
PM3 Ban
I'm really confused, I don't know what happened to my algorithm. Even if it wasn't posted the algo with Pskov was still wrong. Why am I being banned here? I was away after I declared war, and I don't see why no one edited it. Lx and Feud (and perhaps even you) will probably invade me now, all because I was confused on an issue. Would you have banned me if I hadn't even brought this up? If I had just let Lx's algo continue to be wrong, and continue to be confused in regards to where my algo went? Fritzmet (talk) 15:31, December 25, 2014 (UTC)
Debate
So I re-read your thingy on the Weekly debates, and I came up with a possible lay out.
Users have 1 week to research a topic.
Day 1 of the debate should be for presenting cases
Day 2 should be for asking questions of the other side
Day 3 should be for rebutting the other sides' points and rebuttals
Day 4 should be for questions again
Day 5 should be another rebuttal/case/something
Day 6 for final questioning
and Day 7 for a final case where you present your points, your oppenents points, and each sides rebuttals.
I also think that we should start with an easy topic. While Nilism would be fun, it would be tough for most people to argue. Seeing as we are a history website, I think a topic from history would be a good start. Saor in aisce Tuaisceart Éireann
do to
No - it's due to.
Bil
EoGuy (talk) 17:36, January 7, 2015 (UTC)
==Due/Do to==
+
+
Are you sure you're not confusing me with this guy? Cause I noticed that you corrected it on the PMIII page, and I just want to tell you that he's the one who posts those posts, not me.------------------------------------------- Could be.  I've been wrong before.  Sorry.BilEoGuy (talk) 23:20, January 7, 2015 (UTC)
Maybe. By now i got all popes planned until 1783.--Collie Kaltenbrunner (talk) 07:35, January 9, 2015 (UTC)
Quietly into the Night
The Game has started please post and enjoy the game The Wings of Freedom #FP
(Talk to Me)
Your Birthday
First, I want to wish you a happy birthday, because you know, it's your birthday and you should have fun with that. 

Second, I want to present your award. This is the Order of the Barnstar, an award given to people for basically any reason as long as it means something. 
I grant you this not only because it is your birthday but because in the year that I have known you you have proven to be a great moderator, player, mapmaker, soon to be constable, and above all, a dear friend. Enjoy both your gift and your birthday. 
"This is not your grave but you are welcome in it." 23:18, January 23, 2015 (UTC)
Happy birthday Sky! I hope you are having a great birthday today, friend. KawaiiKame (talk) 23:35, January 23, 2015 (UTC)
I lied about the map, this is your real gift
Anyway, happy birthday Sky! Saturn120 (Talk/Blog) 23:53, January 23, 2015 (UTC)
Congratulations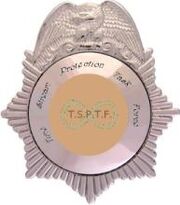 Congratulations, you are now a Constable in the TSPTF. This allows you to showcase the TSPTF membership badge on your user page. Furthermore it gives you the rollback power on this wiki. In the History page of an article you will notice a new option called "rollback". This is an anti-vandalism tool. It allows you to quickly undo edits in case someone has made more than one edit to a page. By clicking rollback it will immediately revert the article to a time before the offending editor edited the page. This is your most important duty. By agreeing to be a constable, you are promising to do your best to patrol for vandals and trolls.
When you get the chance, please go to the TSPTF page, and sign up for some responsibilities. In reality, none of us have the time to devote to all of the duties that are expected of an administrator of the wiki. You are expected, however, to sign up for at least three responsibilities listed in that section. These are duties that you are agreeing to carry out to the best of your ability every time you are on this wiki. I'm hoping that by doing this the members of the TSPTF can efficiently share the work load of the wiki and gives us time for the real reason we are here. Since you are only a constable and do not have the power to delete or block, do not feel obligated to sign up for any duties you do not have the powers to do. Please inform and respect those in a position to do so if you see a problem that involves a needs for either of those things.
Again, congratulations on being elected to the TSPTF and good luck. Make the wiki proud. 
Imp (Say Hi?!) 14:56, January 25, 2015 (UTC)
Can you sign the Treaty of Tairikuku for Harv?

Hail Sean! (Tech can into talkpage?)
15:48, January 30, 2015 (UTC)
PMIII New Zealand proposed lands
Hey Sky, I got a map to propose for the lands of the Maori that accepted the offer a couple turns ago. Since your response said "some" of the tribes accepted it, I tried to keep the area of the accepting tribes on the conservative end of the spectrum. I like to think I got it too conservative, but hey, I'm probably biased :P. I am that guy (talk) 05:16, February 3, 2015 (UTC)
http://althistory.wikia.com/wiki/Talk:Principia_Moderni_III_(Map_Game)?diff=1126803&oldid=1126620
Harvenard has edited the algorithm, even though it was practically closed.

Hail Sean! (Tech can into talkpage?)
14:48, February 3, 2015 (UTC)
PMIII Proposed lands for New Brunswick
Here is the proposed map for my New Brunswick colony, feel free to edit it at your discretion. I am that guy (talk) 02:44, February 17, 2015 (UTC)
AVAR
It has started. The River Nile-2 (talk) 21:20, February 17, 2015 (UTC)
http://althistory.wikia.com/wiki/Axis_vs_Allies_Resurrection_(Map_Game)
Chat
Would you mind coming on chat real quick? Tr0llis (talk) 13:54, March 6, 2015 (UTC)
PMIII 1800 Map
Hey Sky, I believe the Faroe Islands are now Oldenburger due to the Treaty of Neustadt. Thanks! Callumthered (talk) 20:50, March 8, 2015 (UTC)
AvAr
Canada offers you a trade deal and 5 armored cars.The River Nile-2 (talk) 13:29, April 28, 2015 (UTC)
Get on chat
Now, preferrably. Willster22 (User talk:Willster22) 20:39, June 6, 2015 (UTC)
Namibian War
Are you sure you were talking about the right algorithm? Because I feel like I am being trolled or you are misunderstanding or something. The other day you said the algorithm was done, that you just had to fix location real quick, which you did. You said there was no problems with the algorithm, now all of a sudden it is all wrong? And why would you tell Crim to undo all the edits you personally made? Why did you even make them in the first place if you're then going to delete it?
And after the "Sky sanctioned edit" he proceeded to change a bunch of stuff anyway. For one he changed my location to a negative number, and then said "-4*1.125=-4". For one that's not even correct math. Then he says Scandinavia is a 4, meaning he thinks Scandinavia is way closer to southern African than Brazil is. I literally border Namibia and I got a -4, while he almost 6,000 miles away, and gets "close to the location of war"?
Then he adds better military, larger economy, and naval dominance, which are already talked about. He doesn't have a larger military; he has literally less troops, equipment, and military technology. He has only posted twice is the last decade, and is fighting some three wars at once, so I find it extremely unlikely that he has a larger military. Then, as MP said, his navy is in existence because "magic". He claims to have a navy the size of the modern US navy, but not only is that extremely implausible, since he hasn't posted about naval technology ever pretty much, he would still not have a greater navy, since I have actual modern dreadnoughts. I was (one of) the first to get dreadnoughts, and have dedicated entire turns to upgrading and studying navy, whereas he just declares to have hundreds of ships. I hope for plausibility's sake he is counting every row boat in Scandinavia as a "ship", or else that makes no sense at all. So we have an already implausible fleet that if anything is very backward, and it's consumed in three different wars already. One of those wars is entirely naval based (the word "sea" is in the name even), and he has to defeat Scandinavia proper from naval attack. I doubt he'd have a giant navy in a colony he couldn't even remember the name of when Scandinavia itself is under attack.
He removed all my colonies, but that doesn't make sense. He somehow boosted his involvement to a couple different nations, but yet I can't have multiple nations? One of my colonies is the size of Namibia and borders him. The other is in the same continent a few hundred miles away, and with a population the same if not more as Namibia. Remember that in this time Namibia only has a population of 100,000 to 150,000, and Crim doesn't even own all of it. In fact he is missing most of the urban areas. Almost all of Namibia is inhospitable desert, and so would have a small population. Sao Tome alone has about that much, which is why I used it in the war, while Porto Natal has a million or two most likely considering it's nearly half of modern day South Africa.
The number of troops he is attempting to raise in Namibia is about double their actual population, and would likely all starve. Not to mention my navy is blockading his coast, there is no way really for reinforcements or supplies to get there. He can throw his hundreds of wooden ships at me from last century, and we'll see where that takes him.
As was said in the Second Winter War discussion he has a population of about 13.1 million, whereas Brazil along has a population of about 18 million, and that's fairly close to OTL anyway. So he shouldn't be removing my 8+2 from population. He added a random +8 to his strength, which since no such thing exists, I assume is one of the above points I mentioned combined. And then he changes his morale so that he is no longer suffering concurrent wars. He is literally fighting three wars at once, how does he get away with not having concurrent wars, it's even in the other algorithms.
So in conclusion nothing he changed really makes sense. He claims you sanctioned this, but I don't understand why you would actually remove things you personally added. If he is right I can only assume you are no longer a valid algorithm moderator; multiple moderators (including yourself) make my algorithm, and then you pull a complete 180 and undo what you added. That just doesn't make sense to me. So I hope you were just tired from making a ton of algorithms all day and night, because again this does not add up. Fritzmet (talk) 01:01, June 25, 2015 (UTC)
About My Current Ban
Can you please unban me from the chat? - Scarlet Outlaw
Mexaca
I need a mod response for them. Considering their last post was them asking to join Borealia, and borealia is supporting the war, they would most likely join. #PraiseRoosevelt. 00:31, August 3, 2015 (UTC)
o shit
o shit. I'm back(ish)  - FP(problem?) 16:20, September 15, 2015 (UTC)
The Great Lakes
Yo bruh, I intend to get this going again, I was wondering if you're still interested? FP(Hand of the Imp) 20:16, September 26, 2015 (UTC)
Congratulations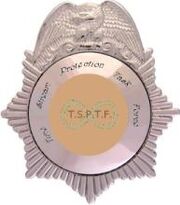 Congratulations, you are now a Lieutenant in the 
TSPTF
. I would like to spend sometime discussing those powers:
You should now notice a red button at the top of every article with the word "Delete". You can use this to delete articles, obviously. Use this power sparingly and always stay within the framework of the Deletion Policy. The policy itself was passed with little discussion, so if you have any suggestions or comments regarding it I would be glad to hear it.
You can also block users from editing. This can be done by clicking on the History page for articles or the Contributions tab on editor's user pages. Again, use this sparingly. This is our most destructive tool. We don't have a policy on this, but there is a general custom that has been followed: always assume good faith with edits (unless obviously vandalism), warn before blocking (try using the three strikes approach) and start with short block durations for first time offenders. Generally other administrators will not interfere with your decisions regarding blocks, as long as it appears fair at a glance.
You will also notice a button on the top of every article that says "Protect". With this you can prevent certain people from editing a single article. The first level prevents anons and new users from editing an article. The second level limits editing only to administrators. Use this to prevent excessive vandalism or to prevent edit wars between users.
There are other obscure powers that are not used often. If you have any questions on those or the ones I mentioned above, feel free to ask me.
Again, congratulations on being elected to the TSPTF and good luck bby.
"This is not your grave but you are welcome in it." 20:48, February 7, 2016 (UTC)
Thanks
Hey there! Thanks for the concern but on reflection a community that doesn't take pride in themselves is no place for students of history. The levels of arrogance and self righteousness I saw were co-current with first year history students who think because they have a hobby they are privy to all the answers.
However it was not the user base that made my decision easier, it was a single user and the fact they then broadcast my statements, badly quoted to your chat again. I intended to ignore the chat feature of this site but the chat I had with one of your moderators and the twisting of my statements has revealed this to be a juvenile place. My students would benefit from alternative history, not arguing with a brick wall.
Should things change, please contact me again.
Yours, Ana
SKI
Hey Sky today is my birthday and i would really like to be unbanned from chat for my birthday. I would be willing to get rebanned after the day is over.
OCT MARIUS, Hail Marius
viva banned me after harassing everyone with religion talk again. He said I was harassing people. I stopped and then he banned me from chat.  Jbwncster (Talk)

02:23, February 29, 2016 (UTC)
Ninety-Five Theses (Map Game)
Netherlands invading Munster(North German Bishopric).
20.000 Dutch troops. Idk how many Munster troops(NPC nation)
Economic/Expansion motive.

Hail Sean! (Get a free potato here)
21:22, March 8, 2016 (UTC)
Benin's War
Hey, I left an algo on the talk page for Benin. Could you review it and see if everything is legit? Thanks.

Vivaporius: "I don't need a slogan" 21:51, March 11, 2016 (UTC)
Yes, you may still be a mod.
    SCRAWLAND INVICTUS || REX IMPERATOR   21:41, June 21, 2016 (UTC)
Hey
Thanks pappy ;-; – † ⌒⌒⌒\(;ᄋ;\)三(ノ>ᄉ<)ノ ~ ("니가먼저키스해!")
PMIV Japan
While the Sengoku period did not begin until 1467 (the start of the Ōnin War), Japan had already effectively been split into numerous daimyō by 1408; the year the Chancellor Ashikaga Yoshimitsu, the person who had briefly barely kept Japan together, was removed from power. The succeeding line of shoguns were comparatively weak, and thus, the daimyō and other regional strongmen consolidated regional power at the cost of the central government and the monarchy. The shogun's influence on imperial succession had gradually waned, and the daimyō could then back their own candidates, with struggles over which candidate shall take the throne would culminate in the aforementioned Ōnin War. – † ⌒⌒⌒\(;ᄋ;\)三(ノ>ᄉ<)ノ ~ ("니가먼저키스해!")
...
Check this
However, he also establishes new reforms to the neo–Confucian ideology, with its earlier form being seen as being too Chinese while the revised form seen as being a fit for Korea. He rejects the subjugation of women under neo–Confucianism, and returns the status of women to the status they have enjoyed during the Kingdom of Silla and the Kingdom of Goryeo, prior to increasing Confucian influence. He abolishes the law that forces noble women to hide themselves from the public and allows only a few skilled noblewomen (only the utmost skilled) to join the government or serve as civil servants, but nevertheless, still supports traditional gender roles and promotes the idea of women upholding purity and chastity. He believes that while women have say in decisions, men that have higher status than they are (e.g., husbands and fathers, but not sons or nephews) still have the final say. Similar to the times of Silla and Goryeo, women are not limited to homes, and are encouraged to work with their husbands and assist their husbands in learning trades. Both peasant men and women now pay taxes, increasing tax revenue two-fold. As the lower castes were subject to military conscription, and the wife would serve as head of the household in her husband's absence, exerting considerable control over finances and the daily activities within the household; as so, people traced both male and female lineage, and women could not be divorced for failing to produce a male heir. However, these reforms are rejected by neo–Confucian scholars and nobility, who are threatened by the sudden lifting of women's status back to pre-Joseon times. During the first months of his reforms, he is then targeted frequently by hardliners. These attempts fail, resulting in some minor injuries. However, unfortunately, former King Yi Bang-won dies. In order to counter the opposition to the sudden removal of Confucian-influenced laws, he romanticises the time of Silla and Goryeo, and views the inclusion of women in the workforce and tax-base as benefitting the nation as a whole. (If you think this is implausible, read on texts on pre-Joseon gender roles, which were pretty surprisingly loose for the time [3]).
– † ⌒⌒⌒\(;ᄋ;\)三(ノ>ᄉ<)ノ ~ ("니가먼저키스해!")
Gov Sim
Hi.
So I have laid out my idea for the way elections are going to work on the origonal blog. I know it isn't really parlimentary, but I think it works best for the way the game is. I still value your input, and would like for you to help me create a functioning election system. #BRINGBACK THESQUIRREL
Elections
Hello, fellow Libsoc Member!
As the Head of Public Relations, I would like to inform you that today is polling day in Althistoria! Please head to your nearest polling booth and place your vote for the Rainbow Coalition and/or the People's Front! We must make sure the Dirigists do not achieve victory, for if they do, Althistoria may never be free again!
Thank you for your time, may the Coalition successfully defend freedom in our great country!
— T I M (TSW • AH • MGW • Contribs) 01:28, August 19, 2016 (UTC)
Adoption request
Hi Sky! I'd like to adopt Eureka!, a timeline that hasn't been worked on for years. I'd love to bring it back to life and see what I can do with it! — T I M (TSW • AH • MGW • Contribs) 15:08, August 28, 2016 (UTC)
PM4 Issues
I have a couple of things to discuss with you about PM4.
Firstly, I need a pop estimate on Serbia.
Secondly, the Burgundian situation.
I was told by a mod that it would not be a war. I was also told that Burgundy wasn't able to wave a magic wand and make his Dutch rebels disappear without an algo. I was also told by a mod that France couldn't send troops, or send very little at the least. Also, going back to the War of the Lions, I still believe it's implausible for Burgundy and France to traverse across the Holy Roman Empire to invade Bohemia proper. The "war" against me is also not possible, as Burgundy claims to have more than one ally, and seem to be drawing allies from all over the place. For example, I can see main allies like France and Brandenburg, but I think it's implausible for nations like POLAND to join in the war. Not only does Poland not care about internal HRE politics, but that is more than 3 nations in a war, and there is no coalition. Also, I believe it's implausible for the minors to get involved in the war either, like Brunswick, who is coming to Brandenburg's side. I would also like to note Brandenburg is not a co-belligerant, so he cannot call in his own allies in the first place (Poland, Brunswick, etc.) Brandenburg is also calling on Thuringia and Austria to join the war, which, once again, makes no sense. Austria and I are on good terms, and Brandenburg has no connections with either state. Once again, Brandenburg is not a co-belligerant and cannot call his own allies, and plus that would put them over the max of 3 nations in the algo.
In addition to what I have stated above, Brandenburg keeps citing violation of the Treaty of Prague as why everyone should join the war. Firstly on this issue, the Treaty of Prague was never signed or even completed in the first place. The war just kind of ended with no treaty to end it. AFAIK Not even Brandenburg himself signed the Treaty, and I believe there was only one minor who did. Secondly, if Brandenburg wants to cite violation of the Treaty of Prague as reason for everyone to go to war, I can easily say that he violated it as well. If you look at his turns from earlier, he copy pastes a lot, so there is multiple instances of him claiming that he is disregarding the clause in the Treaty of Prague about how Brandenburg needs to come to the aid of the Emperor when possible. That is not only violation the incomplete, unsigned Treaty, but he did it first. Thirdly, I believe that supporting Dutch independence has NOTHING at all to do with Burgundian succession, which was one of the clauses. 
I hope that you can sort this out, as it is quickly becoming a shitfest. Thanks. Blocky858 (talk) 10:54, September 7, 2016 (UTC)
How's it implausible for myself or France to cross the Empire to invade you, when you've shown a willingness to do it yourself, during the war of Neapolitan succession, you sent what, 50k to France?
I was told by Nate that I didn't need an algo to deal with the rebels (others like Rex have dealt with rebellions w/o them). I was also told by both Nate and Mp that I would be able to defeat the rebels before you arrive, since it'd take a couple weeks for news to reach you, then time to decide your course of action, then time to send out a call to arms, then time to gather your army, then even more time to march across the HRE.
I posted that my army was waiting for you when you arrived, and I gave you the oppritinity to turn back without any fighting. You refused and marched on The Hague. You just don't send 30k across the empire on all willy nilly. How does it not come to war?
If/when Poland joins, it will be because Bear decided it's in his interest. You say Poland doesn't care about internal HRE politics, but Bear was perfectly willing to intervene on behalf of Thuringia when you threatened war against it.
You and Nk agreed to a series of terms on the treaty of Prague. What was being discussed was additional terms. You and him both agreed to stay out of all of our succession affairs. How is supporting a rival claimant not getting involved in succession?
I am that guy (talk) 14:35, September 7, 2016 (UTC)
What I did was implausible, and was told I needed to send troops to Italy. The troops sent to France were retconned due to that. I have not been told anything about passage of time within turns. I was told by Rex that you had to do an algo, so maybe the mods need to consult on that, because that would have changed my judgement on everything. Poland does not care about HRE internal politics, like it didn't in OTL. It was already determined that Poland couldn't give a rat's ass about it. Bear is an implausible player to begin with, and was told he would get a plausibility strike (thus removing him from P-L) if he tried to do anything in HRE politics. Nk and I never agreed to a series of terms. We discussed terms, and I wrote them in the treaty, and were still discussing them, then we both went inactive and the treaty fell apart and was never completed nor signed.. The younger son is not making claims to the throne of Burgundy, only to the Netherlands. Also, Poland claims he is invading because Brandenburg is his ally, which is over the 3 person limit for algos. Blocky858 (talk) 07:37, September 8, 2016 (UTC)
It is time
Sky? Post is up. You know what to do. Add in the RNG and detail the attempt below my post. Alright? Through Stars We Rise. (Welcome to the Universe). 12:56, September 18, 2016 (UTC)
Chat
Havent seen you in a long time when there is a issue I need to talk to you abour.~Oct
Nova
Firstly, the Ming dynasty has absolutely no incentive to annex Mongolia–a dry arid region with little arable land and would cost a lot of money to maintain. Plus, China historically was self-sufficient (though modern China is outstripping its raw material base), and with famine crises mostly being a result of human error or natural disasters rather than the lack of arable land. There was never a time in Chinese history in which China needed arable land. Even in the late Qing period, where the population quadrupled from a hundred million to four-hundred million–agricultural productivity grew with the population, growth further facilitated with the mass-adoption of New World crops such as peanut and potato. Meanwhile, the temporary shortage in food supply during the period was due to the lack of labour as a result of the lengthy fifteen-year Taiping Rebellion (which claimed thirty to a hundred million lives, roughly a tenth to a third of the Chinese population at the time, making it the largest civil war). China today is eighty percent self-sufficient (twice of Japan's fourty-four percent and Korea's sixty percent, keep in mind they use modern techniques) with mediocre agricultural techniques and input. If China had the agricultural productivity of a developed country, such as Japan and Korea, China could easily achieve agricultural self-sufficiency.
Second, why is the Ming building its navy? China was historically never a naval power, and was always a land power–especially during this period. The Ming, since the 15th century and until 1571 (the annexation of the Kingdom of Tondo, its tributary and link between Chinese markets in Southeast, South, and even Western Asia), had a policy of Hai Jin. Under the policy, maritime trade was heavily restricted to avoid piracy from wokou pirates, who despite efforts to crush them by the Koreans and the Japanese, continued to raid and even expanded their raids to the Philippines and South China. Plus, the Ming has little incentive to make a navy drastically more powerful than its neighbours because they all have favourable relations with it.
Third, did not you make a limit to his colonies in Luzon? His colonization of Taiwan is fine, but as said, the Ilocos region is mountainous (unlike the neighbouring Cagayan valley), and would never advance to more than a trading post. Also Luzon is in the zone of interests of Tondo, which as said is very important in the Chinese maritime policy and the Chinese foreign policy is general, so I see it very unlikely that the Ming would ever colonize an area that is under the zone of interest of its tributary. Also, Nova fails to understand the basics of demographics during this period. Variations in population growth is little because population growth does not rely on birth rate, but on death rate, and how low it is. So far, all developed civilizations have the same death rate, and thus, the same population growth rate. It is not until the late Qing period and the adoption of New World crops and proto–industrialization would this change for China.
Fourth and most detrimental to me, the Ming would never aggravate a tributary state and force it to cede rightfully owned and conquered territory. Korea is the biggest payer of tribute, and the biggest supplier of gold and precious metals to China. Inarguably, it is its largest trading power, with Japan a distant second (Japan–China trade is limited by the Korea strait). And as said before, China is self-sufficient and is no need for arable land. Not only that Ming will navy aggravate Korea, or any tributary state for that matter, there has been no historical event in which China demanded the cession of territory from any of its tributaries. Adding on to that, as Chinese monarchs followed the Mandate of Heaven doctrine, heavily drawing from Confucianism–and one major element of Confucianism is modesty. Demanding the cession of territory from a loyal tributary is not modest at all.
I suggest Nova gets a strike, a warning (many other users pointed out that what he is doing is probably ooc and not in-game), or gets banned altogether. – † ⌒⌒⌒\(;ᄋ;\)三(ノ>ᄉ<)ノ ~ ("니가먼저키스해!")
Re:Warning
It is going to be different.It is still a major WIP(For Viking New World). As for Great Men or are they? Delete it. ReclaimLandThatIsMine (talk) 21:42, October 2, 2016 (UTC)
Turn
Excuse me, but the player for China recently made bullshit move to justify future implausible actions. What I mean is that the Emperor is somehow molding the Mandate of Heaven into what he desires (and not tiān), which isn't how the doctrine works. – † ⌒⌒⌒\(;ᄋ;\)三(ノ>ᄉ<)ノ ~ ("니가먼저키스해!")
I concur with Candies. The Mandate of Heaven is not alterable. Nova must be punished for this. — T I M (TSW • AH • MGW • Contribs) 13:39, October 7, 2016 (UTC)
Nixon's Victory
This TL was recently taken over illegally by this user, who has failed to respond to my warning on his talk page. I totally FUBARed what should've been a routine rollback on the TL because i didn't notice he'd renamed the page as well- can you help out with that and also dole out whatever punishment you feel appropriate to said user?

   Lies are all I have. Lies and vaudeville.  15:53, October 13, 2016 (UTC)
Übersetzungsprojekt:
Ich bin der Administrator des deutschsprachigen Alternativgeschichte Wiki. Unser Wiki wurde von Administratoren dieses Wikis erstellt allerdings sind diese Gründer schon lange nicht mehr aktiv. Unser Wiki hatte über Jahre keinen Bürokraten seit etwa einem Jahr bin ich das. Wir haben  nur eine kleine Community mit weitaus weniger strikteren Regeln. Daher hat es mich umgehauen das ich hier so schnell mal für 3 Tage gesperrt wurde. Aber darum geht es mir nicht. Wir haben begonnen die Zeitlinie Aztec Empire ins Deutsche zu übersetzen Aztekisches Imperium. Der Besitzer dieser Zeitlinie ist seit 2014 inaktiv daher schreibe ich jetzt dich an. Wir möchten gerne die Multisprachen Links einsetzen. Auch haben wir ein paar Flaggen gebastelt die keine Duplikate sind. Ist es möglich diese Dinge zu tun? Wer ist da zuständig? Es ist natürlich einfacher wenn ich das mit dir bereden könnte da wir Beide deutsch sprechen.
Ich finde eine Zusammenarbeit zwischen den anderssprachigen Althistory Wikis wäre ganz nett.
MfG
GGGane (talk) 14:37, June 18, 2017 (UTC)
vonhoh
vonhoh is an alias for nkbeeching. With Blood and Iron (talk) 16:19, June 18, 2017 (UTC)
Discord
It's me             
   The night is dark and full of terrors. 
Hey, its Robby's friend, Squidzo. I was told I had to message you to get the discord link. Squidzo's meat house (talk) 23:17, July 5, 2017 (UTC)
Hey skyboi, 
I have returned after long last, but I see there has been an exodus from the chat. How do I access the discord?
"This is not your grave but you are welcome in it." 20:35, July 6, 2017 (UTC)
Question
Hey Sky, would you mind telling me why Königsberg surrendered? The city is heavily fortified, Poland committed few troops, and I have naval superiority over Poland, allowing resupply and reinforcement. I am that guy (talk) 13:21, July 16, 2017 (UTC)
Its me, durrrrrrrrr.p from Discord chat. die 13:48, August 1, 2017 (UTC)
Hello Sky
Greetings Sky
I am Drake, the player for South India in Principia Moderni IV. I recently posted for a mod response. The government of South India offers the nations bordering it in the north a tributary-protectoarte status whereby the 4 nations will be allowed to have their own standing army but the South Indian army will be stationed in these nations and will recruit from their areas. South India will also guarantee their independence. This move comes many years after the dissolution of Aryavarta and Punjab. The reasons for sending this offer is to create a buffer zone and secure South India's borders while protecting the other Indian states from other major powers in light of the recent Iberian conquest of Goa, the Bengali attempts at expansion in North India, Britain and the Rajasthan-Madhya allaince which lies to the north of these states. South India wields a powerful army and a formidable navy in subcontinental terms and can more than protect and provide to the neighbouring states. Please respond accordingly.
DrDrake346 (talk) 16:25, August 7, 2017 (UTC)
Re: Deccan Maharajya
Thanks for the information Sky. I will be posting the same request this turn, please respond accordingly.
Thanks
DrDrake346 (talk) 03:07, August 8, 2017 (UTC)
send the discord pls The New Suicide Silence Album Sucks TeeHee!
Im in. CadaveringTheWaken -Toby
Hey this is Iamback2 
Brony in the Marines (talk) 20:36, September 29, 2017 (UTC)Brony in the MarinesBrony in the Marines (talk) 20:36, September 29, 2017 (UTC)
Discord
Hi Sky, do you think I could get a link to the discord? I can't seem to log into my old account, so I made a new one. Thanks, Hquvfrioyle Lilenofryn (talk) 02:53, October 6, 2017 (UTC)