Hello and welcome to the Alternate History Wiki!

We are a community for creating fictional alternative histories. We hope you will feel at home here and wish you good luck contributing to our ever-growing collection of timelines.

Please start by reading our Guide to Newcomers. It contains links to the important sections of the wiki.
If you're new to wikis in general, see How to Make Articles.
If you're ready to create an article, see Conventions in Use in this Wiki. It explains how to title and categorize your pages, what kinds of content are allowed, and other rules of the site.

Some other helpful reference pages:

Some general tips:

This wiki is for alternate history, not future timelines. What you write should take place before 2021.
All articles on this wiki take the following format: Name of article (Name of Timeline). This helps us know which pages belong together.
To sign your posts on talk pages, use ~~~~ (four tildes). This will insert your name and timestamp.
You can experiment in the Sandbox.

Regards, NuclearVacuum (talk) 02:07, February 17, 2014 (UTC)

Venice will hear your call, although it would be difficult to do so now, we shall do what we can. However I would like a small territory on Cyprus, just a port and the surrounding area, naught bigger than a few pixels. As technically I do control this civil war, it is all the reward I require, but please do get involved! :D Rp is all the fun in the world. KunarianTALK 20:26, February 19, 2014 (UTC)
tellme what is yopur plan, you ask for cyprus before, but just fyi i was going to vassalize the khingts days before u came... Quashi (talk) 01:48, February 20, 2014 (UTC)
Chat
It looks like we're both having trouble with chat. Let's try talking on this:
https://docs.google.com/document/d/1y1dnmVL93zTG1yJKVqm_vGLh_NEJE_ZrpAvquBdoOkU/edit
Mscoree (talk) 20:43, February 22, 2014 (UTC)
Just click the above link. Mscoree (talk) 20:49, February 22, 2014 (UTC)
Hello SwankyJ I am the owner of the World Power (Map Game) and I saw that you selected to join my game. I thank you for doing so, but if you want to be the USA you need to become a mod. In case you didn't know, it said Not Finished at the top. At that time, I had a mandatory high school Senior meeting to attend. I'm sorry to bother you, but The USA was supposed to be a mod only country and will stay like that. if you would like to keep that country please sign up to be a mod. I am doing this only to be fair to future players I thank you for your convince and choice to join my map game :-) User:Saturn120 Saturn120 (talk) 00:20, February 25, 2014 (UTC) go philly!
SwankyJ you have permission to be a mod Saturn120 (talk) 00:34, February 25, 2014 (UTC) P.S can You be a mapmaker? :-)
Yes you can play as USA and make maps ok? User:Saturn120
Here's the map User:Saturn120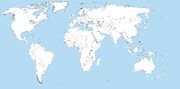 SwankyJ on the next map you forgot to fill in Baja-California (it's under California) and it's a part of Mexico, next time when you update the map please fill that area in that area. Saturn120 (talk) 11:58, February 26, 2014 (UTC)
Aztecs
I'd really like to work with you. However, the flaw with choosing the Aztecs is that they have nowhere to expand. That's why I switched to the Zapotec. You cannot expand into that area without declaring war (says the rules), which would really just be declaring war on me. I, on the other hand, can expand peacefully in that territory. I'm sorry, but there's nothing I can do about these unfortunate circumstances. Cour *talk*


00:02, February 28, 2014 (UTC)
The Zapotec surround you, so you technically can't go anywhere without fighting your way there, again declaring war. In addition, currying favors from Castille because of what you did as the Knights Hospitaler would be considered meta-gaming, considering the fact that you have done nothing as the Aztecs to benefit them. They don't even know of your existence. Cour *talk*


00:31, February 28, 2014 (UTC).
It is not plausible to allow movements such as this at the time. Possibly when control has been cemented in the region, but moving large amounts of people through foreign territory would not be acceptable. And technically, the land is mine in claim, but I have to establish control first to let you through. Rest assured, this will be done as hastily as possible so that you can proceed with your plans. Cour *talk*


00:40, February 28, 2014 (UTC)
I've almost got a path, so probably within the next 5 years, at the next map, I'll be able to get you up there (I could also get you your own path there once this business with the Mayans is cleared up.) Why are the Mayans declaring war? Cour *talk*


15:07, March 4, 2014 (UTC)
It's technically Zapotec land, but I have to expand into it. But when it comes down to it, I'll have an easier time expanding into it with less penalties than you, at which point I could gift you some land instead of you wasing your own resources on the war it would take to take the land on your own. And we could carve up the Mayans between us, no problem. Cour *talk*


15:15, March 4, 2014 (UTC)
Sounds like a plan. Cour *talk*


15:22, March 4, 2014 (UTC)
I said I would gift you the land. Expanding into it yourself is just going to hurt you if it comes down to war. Even though he said he didn't want to attack anymore, you never know. You may want to amend your post to make sure that there is no misunderstanding. I'll take care of the expansion. Cour *talk*


22:46, March 5, 2014 (UTC)
Medieval Age :AOK
Chat: The game has started, please post as soon as you can and i hope you enjoy the game and wish you good luck.
World Power
Chat:
Saturn120 (talk) 01:44, March 7, 2014 (UTC)
I can't operate on chat.The page is always blank whenever i go there.we are gong to have to do this by talk page.Anyway, about setting up a nation page, on my case, i copied another page, pasted it to the new page, erased everything that was specific to the old page, and worked from the remaining template.--Collie Kaltenbrunner (talk) 21:37, March 15, 2014 (UTC)
The Soviet invasion of New Zealand, and Jap invasion of Australia are both ASB. Also, the Soviet-Japanese Alliance is ASB. Sincerely, Local Mafia Boss (Talk) (Blog), impartial mod
Duplicate
Greetings. Recently, you have uploaded a file on this site that is a duplicate of another. Please keep in mind that many of the files used on Wikipedia and Wikimedia Commons have also been uploaded to this site — with all of them having been uploaded under the same file names used on those sites (making it quite easy to locate any files you may need). If you are using the "Visual" mode for editing and uploading, please be advised that you will be required to use underscores (_) instead of spaces when searching for a file (e.g., "Flag_of_Canada.svg" and not "Flag of Canada"). In the event that the file you acquire has not already been uploaded onto this site, than we highly recommended that you upload the standard file used on Wikipedia and/or Wikimedia Commons as a courtesy to current and future users.
The following uploads have have been removed from this site, and have been replaced with the following correct files:
Please try not to let this happen again. Please do not re-upload this file. Disciplinary actions will be taken if duplications continue. Thank you. -- NuclearVacuum
22:44, March 16, 2014 (UTC)
I wasn't aware others have uploaded the file elsewhere. Regardless, this flag originated from this site, designed for the timeline Aztec Empire (with me vectoring that particular file). I apologize for jumping to conclusions, but you still uploaded a duplicate file. Please refrain from doing this in the future. Also as a reminder when messaging people here, don't edit old sections (start a new one). Thank you. -- NuclearVacuum
23:05, March 16, 2014 (UTC)
I understand. You were never going to be banned. This is just a simple warning. If you continue this than that's a different story. If you require any additional help, I'm always here to help. -- NuclearVacuum
 23:09, March 16, 2014 (UTC)
You're welcome
I'm like the English professor in the Men's Room:
I don't write on the walls, I just correct the spelling and grammar.
Bil
EoGuy (talk) 02:25, March 18, 2014 (UTC)
Metagamming and Response.
Metagamming is using powers or knowledge that you posses out of character to influence the game in character.
Also the Europeans, as far as I know, have not destroyed us completly, and the will not do it without effort. the alliance is implausable because A) we don't know who the European's are yet. B) the languge barrier. C) the exisitng realations between the tribes. The only reason we would all align like this is if an external force so great, that it could attack us all at the same time came. What is this????Is this a signature??? (talk) 02:34, March 18, 2014 (UTC) 
Timurid turns
Since you accepted here's what I would like to be done.
Continue influencing Chagatai, untill Fed and I make our agreement of splitting. So PLEASE, don't negotiate with Fed about Chagatai splitting. 
Then, carry on with the improving of the Timurid naval power, and further creation of the woodblock print paper factories which are used to issue money. Then, I have sent multiple explorers (to China, Mameluke and Europe). Try to get some news from them tomorrow or the day after that, depending on plausibility and distance. Moreover, I want you to carry on with the health issues of Muhmad Shah, Sultan of Jaunpur and let his son be taken care of so Draka acquires the Jaunpur Sultanate by Sunday. Also if you want you can ask the Tibetans for a trade agreement or something, up to you. Finally, if Mscoree or another mod asks about the scripted rebellion, tell him I'll give them all the information once I come back. That'd be all
Thanks a lot and I hope it's a bit fun to experience the Timurid tension. 
Sincerely, SupremeSensualSamrāṭSky
Map Updates for PM3 (SwankyJ)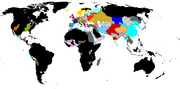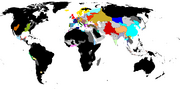 SwankyJ (talk) 00:42, April 2, 2014 (UTC)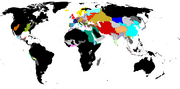 Back from ze reich
I'm back from Germany so I'll post myself tonight SupremeSensualSamrāṭSky
PMIII stuffs
It's fine, sorry about how hostile I got. I think it's ended up being an unspoken rule that we don't follow that rule honestly haha Eiplec - ಠ_ಠ (talk) 23:22, March 24, 2014 (UTC)
SwankyJ's Maps


SwankyJ
(
talk
) 21:53, March 26, 2014 (UTC)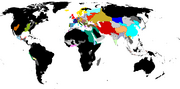 PM3 - Assyrian Territory Revision
Swanky - here are the changes I'd like for the 1460 map. This incorporates the "Lake Urmia goes to Assyria"
mod event that happened in 1458. This version reflects the 3rd version of the map you posted, so if you've updates since then, you'll need to adjust accordingly. Otherwise, you should just be able to copy-paste this section of the map over the existing Assyrian region and move onto the next one. Thanks a bunch, mate.
TankOfMidgets
(
talk
) 01:58, April 2, 2014 (UTC)
Issues with PM3 Maps:
Map PM3
Swank, you are not the boss. Nor are you a mod. Speak to me like that again and I will just ignore you concerning the map. KunarianTALK 17:05, April 2, 2014 (UTC)
Now concerning the actual issues.
I have not undone anything. That would suggest I was using your map. I was not, your map is broken.
Expansion has not been done, if you had read the talk page I have stated as much.
The Mamluks are currently disorganised as far as is known. Further proven by the fact that on turn 1460 some states in Egypt stabilise. Besides you do not have the final say on this and neither do I, it is a mod issue and we (if you can remember clearly) are just mapmakers.
Guns nation? is the the one in south asia, I had meant to confirm with you when I could what that was, however clearly instead of talking civilly you lash out in anger.
I wouldn't update the map, especially not the one I've made that fixes various damages to the map. Update one of your copies.
On a final note, please do not lash out like that again. I've stated that I was fixing the map and you can't fix it easily when it was as broken as it was, so I replaced it with a new one. This one that I am currently updating. None of your expansions have been deleted, they just cannot be safely transferred to the new map without worry of map damage. KunarianTALK 17:12, April 2, 2014 (UTC)
In reply:
Aztecs: okay
Soconusco: okay
UNC: yes they do, read the treaty of st. Patriksberg, they take all of Karelia right down to the river Svir and stopping short of St. Patriksberg itself.
Zapotecs: okay
Mayans: not your decision to make. 100px unless a mod says otherwise.
Moundville: okay
Mamluks: and you think this is so why?
Guns: okay.
South American expansion: okay.
Bengal: okay.
Date: I've already done that I believe.
Oriats: okay.
Banu Saluyum: okay.
I understand why you might be angry but I couldn't salvage much without worrying if the pixels had been misplaced. What program do you use for image editing btw? KunarianTALK 17:35, April 2, 2014 (UTC)
The western hemisphere didn't have expansion applied. That was all. Try editing the map if you want but in the comments when you upload a new one make it clear what you are changing from the previous and I'll do the same. KunarianTALK 17:40, April 2, 2014 (UTC)
PM3 Talk page
I'm not sure if you remember, but you said yesterday that you will post something about protesting on a specific topic. I do hope you recall it SkyGreen24 12:36, April 3, 2014 (UTC)
PM3 Map
IATG and I were talking with Feud and managed to convince him to give me Munster and Berg back. If you want proof I have some screenshots of the chat. Also, Paderborn is annexed into my nation, and I need my land in Bremen. Blocky858 (talk) 08:57, April 4, 2014 (UTC)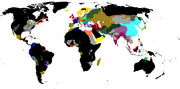 Mapmaking
When you make the map, could you add a tiny bit of expansion for the Mansuriyya Caliphate? It really is minor, tiny expansion; a few pixels at most. Not aggressive, state-sponsored expansion, but more of the people spreading out and such. Would be appreciated, since I don't feel like posting, "Caliphate expands 1 px" every post. Thanks!
PitaKang- My Life for Aiur! En Taro Tassadar 21:18, April 4, 2014 (UTC)
need some help
im currently planning on starting a new map game and could use some help with maps, i also need a hand creating maps for my timelines if you are interested give me a heads up i have liked your work up until now.With Blood and Iron (talk) 16:33, April 10, 2014 (UTC)
I Also need help
We need a PLAUSIBLE player to be the USA on Look Out, Sir! Revised. I think you are the perfect player for the job. The original player was Spartans puppet and never posted Saturn (Talk to me!)

=The Road to War (Map_Game)
http://althistory.wikia.com/wiki/The_Road_to_War_(Map_Game)#North_America has just start!Whipsnade (talk) 18:33, April 23, 2014 (UTC)
Are you interested in the Napoleonic age?
Just taking a survey if you would want to join Second Age of Imperialism (Map Game). and if so, what country? Saturn120, A Fallen Titan
Ancient Med Maps
http://mapsof.net/uploads/static-maps/europe_map_1100.jpg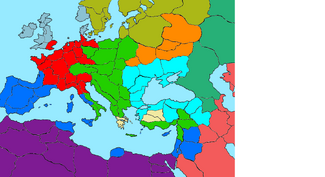 Blank Map-CeC:FF
Here it is, just the way you like it... Black (innuendo)
SkyGreen24 17:06, May 16, 2014 (UTC)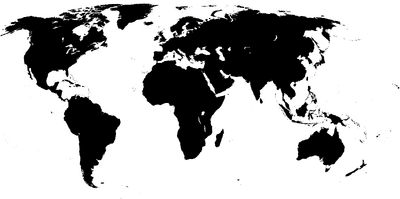 Africaaa cetc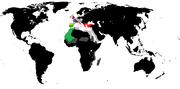 Celtic Ceithreriail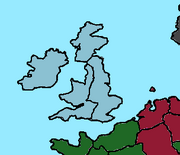 Here is the map of the Celtic tetrarchy
Ireland - Éire
Scotland - Alba
Wales and Devon -Cymru
British tribes - Bhreatain
SkyGreen24 20:07, May 20, 2014 (UTC)
Burjid Sultunate
Hello, I was wondering if I could play as the Burjid Sultante in Principia Moderni III. I will help the Ottomans and together we will be much stronger. Let me know what you think. Thanks, Fritzmet (talk) 14:05, June 23, 2014 (UTC)

Always nice to know.
Vivaporius: "I don't need a slogan" 22:37, June 29, 2014 (UTC)
MAKE UP MAPS
Make up.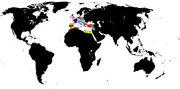 Warning
Dislike what Blocky said in chat all you want, that is still no excuse to respond like that. Be calmer. Lordganon (talk) 09:46, July 2, 2014 (UTC)
Tartary Borders
Hey, I don't know if you saw this on chat, but I'd rather these were the borders of post-war Tartary in Iran. Thanks! Fed (talk) 04:15, July 12, 2014 (UTC)
Ms meddled with the algorithm. Not sure if his changes are particularly valid, but I think it's for the best to bring in vassals. Fed (talk) 21:08, July 12, 2014 (UTC)
Re:Damascan Sultanate
Haha, I'm glad to see that someone got to continue playing as the Empire. I had to leave a while back to focus on studies, and I was worried that the Empire would crumble especially after the "Crusade" sent out by half of Europe. I wish you the best of luck in your efforts, and I am sure you will do the Empire (or should I say Sultanate) well. ChrisL123 (talk) 05:27, July 13, 2014 (UTC)
Naming Your Maps
These maps you keep uploading to your talk page, please name them something else other than "PMIII [year]". Since you uploaded a file named "PMIII 1580" that conflicts with the official map when I upload it in the next few days. Thanks, Mscoree (talk) 20:27, July 29, 2014 (UTC)
The Map of Yemen Should Look Like This:
I had previoulsy bought the Roman port, so you have to get it from me if you want it. 
Stephanus rex
(
talk
) 21:36, July 30, 2014 (UTC)
The 1848 Game (Map Game)
The 1848 Game (Map Game) starts on August 20th. You can take up the nation you have reserved. Good luck.Whipsnade (talk) 21:13, August 13, 2014 (UTC)
Aegyptian Invasion in PM3
Fed: Tartary
Fed -
UT: Mansuriyya
UT -
Rimp: Yemen
Rimp - Yemen shall support the Sultanate of Damascus. I however fear some nations might oppose Muslims returning to power in Egypt. Anyways, you have my support
Eip: Urdustan
Eip - The Empire of Urdustan would be delighted to increase the power of Islam anywhere it can. Allahu Akbar!
MAPS 4501
Map idea/try out
Aegyptica
What is it that you require most? *Writes Blank Cheque*
http://swankyjs-italian-america.wikia.com/wiki/User_talk:SwankyJ
I forgive
Ayutthaya
Hey, I'm glad you asked but it seems your friend took it and made all these changes to my nation of which I still run, please tell him that I have still run the nation and I have posted more on this on the previous turn. I didn't appreciate him changing everything of mine and claiming it, and then marrying into my country, making it an islamic state and not understanding the political structure, ethnecity or religion of my people.

Aternix!?

05:04, October 8, 2014 (UTC)
PM3 Maps v2
Do Not Delete this text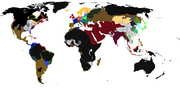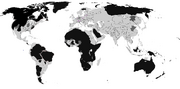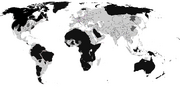 Suri
You said your friend, Sladather was a history major at your college. Funny thing is if it had been so he would have known
1) Karachi is in Sindh not Balochistan or KPK or Afghanistan
2) Suri do not control Sindh in PMIII. It should've been obvious just by looking at the map
3) Islamabad cannot be the capital of the Suri Empire because the city of Islamabad does not even exist and even if it did, it still would not be the capital of the Suri Empire. The capital would instead be Kabul, Peshawar or Delhi. Probably Kabul or Peshawar since Delhi is cut off from mainland Suri RexImperio (talk) 09:24, October 14, 2014 (UTC)
Map of CoV
This is an unfinished map
I havent finished coloring the major German states and some of the islands. I mistakenly colored Oldenburg instead of Hanover. 
Matutinus Imperiorum
Hey, I'm interested in Matutinus Imperiorum and was wondering I could get into a moderator postion (I'm playing as Pisa btw) Kurt Cobain's Haircut (talk) 23:59, November 3, 2014 (UTC)
http://www.fsmitha.com/time/ce12.htm
https://web.cn.edu/kwheeler/timeline_1100.html
( http://upload.wikimedia.org/wikipedia/commons/d/d0/East-Hem"add an underscore"1100ad.jpg )
Ze Signature
SwankyJ "The Italian Stallion"_
SwankyJ "The Italian Stallion"_
SwankyJ "The Italian Stallion"_
SwankyJ The Itallian Stallion _
There you go, choose the one you like the most. SkyGreen24(P,Q) 18:05, November 17, 2014 (UTC)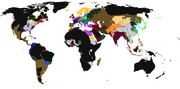 Playing as Burgundy
Hey, I noticed Burgundy was a vassal of yours in Novum Saeculum. I was wondering if I could play as Burgundy. I have plans that I'd like to explain on chat with you. Needless to say, I think we both massively benefit from it.
Regards,
Crim de la Crème 08:46, January 19, 2015 (UTC)
Principia Moderni IV -England -
The Kingdom of England: As King Henry IV sends men to occupy Endinburgh, terms begin to stir between the Scots and English. England begins increasing positive relations with Spain, Portugal, Denmark, and the Kalmar Union; offering trading rights to all these nations.
The English Siege of Edinburgh
Swank, before this escalates and Kalmar becomes dedicated to this war, can we just discuss it in chat. From what I understand you and Scotland both want peace. Scotland is willing to withdraw from Wales, he switched his support from the antipope to the current pope, and the pope has support peace between you too. I also want to discuss ways that our two nations (France and England) can maybe or maybe not end the Hundred Years War peacefully. Before you post, can you hit me up in chat. Thanks. 

NicDonalds

Community content is available under
CC-BY-SA
unless otherwise noted.