This 1983: Doomsday page is a Proposal.

It has not been ratified and is therefore not yet a part of the 1983: Doomsday Timeline. You are welcome to correct errors and/or comment at the Talk Page. If you add this label to an article, please do not forget to make mention of it on the main Discussion page for the Timeline.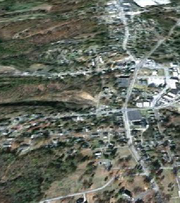 Ware Shoals is a community to the south of Greenville County of the Piedmont Republic. The community is at the corner of the former counties of Laurens, Greenwood and Abbeville along the Saluda River. It previously resisted incorporation by authorities in the Republic. It was largely an assortment of heavily guarded neighborhoods before joining the Republic in June 1995. It would be another sixteen years, though, before the city (only a few miles outside the nation) would become a part of the newly formed and enlarged Williamston County. Since mid-2011 the town's honed militia has served well at the southern "gateway" to the Piedmont.
History
Ware Shoals is the site of an old water wheel grist mill operated in the early 19th century by William Ware at Rutledge Ford, on the Saluda River. Nat Dial of Laurens County envisioned the possibility of damming this river to power a cotton plant. Dial started the project, but ran out of funds before the power plant was completed. Benjamin D Riegel bought the project from Dial and founded both the Ware Shoals Manufacturing Company and the town of Ware Shoals in 1902.
The construction of a power plant was completed in 1904, as a prelude to the construction of a state-of-the-art textile mill in 1906. That power plant originally provided for 4,800 horsepower. The mill contained 30,000 spindles. By 1916 a new mill was constructed, containing 70,200 spindles and 1,300 looms.
By 1916, the town was as new and modern as any in South Carolina. In addition to the cotton mill and the school, the Ware Shoals Manufacturing Corporation, later known as Riegel Textile Corporation, helped give the town electric lights, water and sewerage and good streets. The mill operated a bank, a railway, an ice factory, a cotton gin and a cottonseed oil mill. A community center was built by the textile company at a cost of $40,000.
In 1926 a large school building was constructed to accommodate students. This building is still used today as the Ware Shoals High School and remains one of the oldest school buildings in the use in the state of South Carolina.
Benjamin Riegel helped organize the town's first church when he brought a Presbyterian preacher, Rev J M Dallas. That first church building was intended as a union church building and the Methodists and Presbyterians used it together, while the Baptists constructed their own facility. "The People's Amusement Hall" is what Benjamin Riegel set out to build, but was so proud of it that he named it the Katherine Hall, in honor of his daughter. Katherine Hall at various times housed or hosted a movie theater, the community library, a Masonic Lodge, a pool hall, a teen canteen as well as showers and dressing rooms for the adjacent public swimming pool.
Riegel Stadium was built in 1931. The stadium was first used for football games in 1934. Lighting was installed a year later, allowing night games as well. In 1954, the stadium hosted an exhibition game between the Cincinnati Red Legs and The Washington Senators.
The town reached a peak in the early 1970s. However, gross mismanagement at the corporate level facilitated the rapid decline at this plant. Along with the decline, there was a sentiment among the younger folks in town of wanting to leave and find work and higher wages elsewhere, including Greenville. Only strong family ties kept what members of the new generation in town that did decide to stay.
Doomsday
September 26th, 1983, first started out as a Sunday like any other in a small town. No one could foresee what the day would hold.
Reactions would range from a tense calm to some mild panic. 60's era plans would be dusted of and looked at, and by the time of the first bombs going off, barricades would all ready be set up and manned by a mix of police and civilian volunteers. Local national guard troops took over this duty the next day. By the start of Day Two the people of Ware Shoals would know that their lives, and the world, would never be the same.
~more to come~
Post Doomsday and Aftermath

Food and Water rationing were the first measures instituted in Ware Shoals, and was the first source of a trouble - trouble that happened when a small riot occurred at the town's only grocery store, a Piggly Wiggly, owned by Marion P Carnell.
The riot was put down harshly by the Police Department when LT A J Welch knocked out and arrested one of the leaders of the riot, one Rodger Davenport of Waterloo SC, and arrested him. Claims of harsh treatment were refuted when it was reported that martial law was declared not 30 minutes prior to the riot taking place.

~more to come~
Challenges and Threats
Surrounding Towns: Hodges, Due West, Shoals Junction. While usually non-violent in nature, raids from these towns would continue to be a nuisance until Ware Shoals formally joined Piedmont.
Bandits: Several groups operating out of Waterloo, in eastern Laurens County, would be a more serious problem. Several outlying farms were raided, homes broken into and the home-owners killed. As Ware Shoals residents prepared a response, a scouting mission from town went into Waterloo and found nothing but empty homes and dead bodies. Scouts continued all the way to Lake Greenwood. The bandits apparently slain by an unknown outside force, with evidence that an unknown number taken away by force. The scouts returned to town and reported in. Later a group went back out and and buried the bodies and retrieved some livestock that was roaming free. Also, to set up a lookout post to warn of any unwelcome visitors from that area, no sign of the"unknown" force was ever seen again.
A Early Fight for Survival
The first and deadliest battle for Ware Shoals, happened early on Oct 15th when a mob of people came from north and not south as were expected, first reports were sketchy to non-extant as contact was lost with several homes in the Turkey Creek Drive area, Scout reported back that armed persons were in the area and several homes had been broken into. As this was happening several gun shots were heard......
more to come
Politics
Crime: Any crimes not involving loss of life, injury or gross property damage were usually resolved by a term on the town's work crews doing hard labor. Some viewed this as cruel and unusual, but they are usually not in the majority.
Resources: Mandatory recycling and conservation laws were passed. Abandoned cars and trucks, as well junked and wrecked ones, were salvaged for parts and gas. Owners of local junk yards were offered incentives for their vehicles and assistance to turn portions of their land over to livestock and food production. With several hundred gallons of fuel and oil salvaged from the various wrecks, emergency vehicles and generators were able to be kept running until more fuel could be obtained.
Labor: All able-bodied persons over the age of 15 were required to do a minimum of four hours of community service per week. This could be anything from working in the community gardens, working on a salvage detail, or clearing brush and chopping firewood; that is, just whatever was needed. Exceptions would be granted to those serving in the Guard/Police Force and with duties that prevented them from giving their hours.
Immigration: (outsiders coming into town) Generally allowed if they had family in town to "sponsor" them. Controversy arose when "family" started to be loosely defined in order to allow or disallow some people.
Compulsory Service: (military) Able-bodied persons 17 years to 45 were required to undergo some military training, conducted by national guard troops. The training was based on what was done by the US Army at the time, with a focus on skill sets needed locally. A majority of troops were sent home after training and served more or less "on call" like the Minutemen of old, and were asked to volunteer to serve one weekend a month and the whole force trained one and one half weeks together each year. This allowed the town to have a somewhat large force without the expense of maintaining it, and it allowed the personnel to attend to what they needed to do at home - be it working on a farm or some other job, with only a small number of troops on duty full-time. This includes mostly males but some females.
~more to come~
A plan to survive
"We should keep our heads down, maybe it would make us less of a target." anon person at the first emergency town hall meeting on Monday, September 27, 1983.
Early Problems and issues
Food: Several outlying farms were put back into production growing food crops. and every home in town that was able to, was required to have a vegetable garden of some sort. Assistance was provided if the resident needed any. Several older persons in town taught classes in various food preservation techniques. And feral and abandoned livestock was captured and brought to different farms, chief among them were several chickens, some horses and cows but mostly pigs and goats. When the local river water was found to be safe fishing became another source of food.
Lack of Information: Like towns everywhere, radio and television were silent as of September 25, 1983. Telephone connections, as well, were useless. After a time of isolation, several scout teams, consisting of three or four persons each, were sent out into the surrounding towns, but for the most part found them to be empty. The cities of Greenwood and Abbeville were found to have been stripped clean by unknown persons.
Local National Guard and Police Force
The Local National Guard unit,

Delta Company,

111th Signal Battalion (MSE), and the 20 man Ware Shoals Police Department quickly realised they were going to need help and that help was not going to be coming any time soon. Local police and Guardsmen quickly reached an agreement to work together to set up a defence plan for the town. A series of barricade's on the roads and lookout post's were set up at various points around the town.
In charge of maintaining order in town, (usually taken care of by a member of the police force), and setting up defensive positions in the event of trouble (taken care of by members of the Guard unit).
Local Citizens Militia
Headed by and trained by a retired army master sergeant - in charge of scout teams and and lookout posts.
Worked alongside and trained by the National Guard and Police as auxiliaries.
Problems working together
Problems with and in the Militia first arose when in the first days after Doomsday there was no one person clearly in charge of them. One group would feel like it should do one thing and another would do something else. Things settled down for a bit after few months; but then some citizens complained that their "neighbourhood" was not getting its fair share of "town resources" and was being asked to sacrifice more. This led to some very heated arguments, some fistfights and, according to some reports, at least one killing.
List of Local Churches
This is a list of the leading Local Churches involved in Post Doomsday recovery work.
First Baptist Church of Ware Shoals,
Current Pastor: Leon Jones
Served as a meeting place for some town hall meetings when large turnouts were expected. was used this way at least four to six times a year since Doomsday. Also used to host funerals for local Guardsmen when killed in the line of duty.

Ware Shoals Pentecostal Holiness Church,
Pastor on DD: Rev Charles Randy Fleming.
Helped in local disaster relief, (fire, flood and outlaw attack), helped place out-of-town family members of local residents in unoccupied homes in town.

Ware Shoals Church of God of Prophecy,
Several Members were part of the Guard or the local militia. Due to the sanctuary's position overlooking the dam was used as the public headquarters of the scouts.
First Contact with The Piedmont Republic took place just behind the main building when a delegation from town was on hand when a group from Piedmont showed up at 7:09 am on the morning of June 22, 1991, having received word of their arrival about 20 minutes in advance from a team of scouts on guard duty at a observation post just outside town up along the river.
~more to come~
Church Pastors and members supported each other and various members would often help other churches with various "joint" projects. And each Easter they jointly held a sunrise service. all and all each group tried to live up to their ideals with various degrees of success.
First Contact with The Piedmont Republic
At 7:09 am on the morning of June 22, 1991, a small group of men was spotted coming down the river in canoes. An alert was sounded and barricades were set up at different points in town. A small group was on hand when the expedition put ashore to go around the dam. While the group was friendly and curious, they were encouraged to leave as soon as possible. It was then that people in Ware Shoals were told that trade could be opened up and aid would be available if requested. Though the offer was declined at this time, authorities in Ware Shoals would look north for help 12 years later.
Relations with Greenville
Relations with Greenville can be described as "standoff-ish" at best and down right cold at worst. this attitude comes from a feeling in Ware Shoals that help from Greenville is not needed. With the popular view the "folks" in Greenville just wanted to take over and "boss us around" in the words of one local resident. This attitude changed in the aftermath of the Mill fire in 2003.
Riegel Mill, The Railroad and Country Stores, & their roles in saving the town.
The Mill
A limited form of commerce was soon established based on bartering. Bartering with surrounding towns and individuals soon became the norm.
Very Limited production soon started at the Mill. Clothes, blankets were made for sale directly from the mill or used for trade in various local country stores, and clothing could also be repaired. This was made possible because of the large stock of fabrics in the mill's warehouse on Doomsday. This was made possible because Marvin Chapman, a local engineer, fashioned a temporary power plant from a repaired railroad locomotive still in use on the local railroad. The limited production at the mill would lead to concerted effort to repair the local power house to produce power for the whole town.

~more to come~
The Rail Road
Was connected to rail-lines out of Greenville by mid 1993. New rails were laid on repaired track beds, through areas that had been secured from bandits, but trains still were heavily guarded.

~more to come~
Country Stores
~more to come~
Hall's Store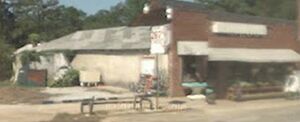 Located about one mile NNW of Ware Shoals this store was a combination Farmers Market - General Store. It was a popular gathering spot for families that lived just outside the town to come and buy, sell and trade goods and services with each other and people in town, with Mr Hall taking a small cut of the proceeds.

~more to come~
Martin's Store

Was located just outside eastern border of Ware Shoals. became a trading post and meeting place for local residents, after Doomsday. one of the only
businesses around that managed to stay open, due to the fact it has been a family owned
business for over 110+ years.
~more to come~
Southside (Formerly Southside Truck Stop.)
Located across the road from the area's only functional Dairy and Beef farm.

~more to come~
Setbacks & Solutions
Disaster: The "Riegel Mill Fire"
April 15th 2003
Disaster came to Ware Shoals in the early morning of April 15 2003. After years of work and repairs Riegel Mill, the center of the town's economy, was connected to the powerhouse and the power was turned on for the first time since doomsday. Shortly afterwards, an electrical fire started that tore through the mill, leaving it completely destroyed. In all, three firefighters lost their lives and several nearby homes suffered minor damage.
~more to come~
Fire Aftermath and Accepting Aid.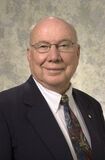 "We cannot continue as we have done, we have done nothing but keep out heads down so low we have buried them in the sand, for the good of us ALL this has to change."
-- Mayor Marion P Carnell, April 19 2003, four days after the fire at an emergency town hall meeting after announcing that Ware Shoals will accept aid from Piedmont and work toward closer relations.
Incorporation into Piedmont
Ware Shoals becomes part of an enlarged Williamston County in June of 2011?
Death of a local leader
Former Ware Shoals Mayor Marion P Carnell died on November 25, 2012, at the age 84. He passed away at his home surrounded by his family.
Carnell received numerous awards and recognitions for his service as a legislator, including being inducted into the Greenwood Area Chamber of Commerce Hall of Fame, Woodman Outstanding Man of the Year in 1962.
Carnell graduated from Ware Shoals High School in 1945 and held an Honorary Doctor of Law degree from the Citadel in addition to an Honorary Ph.D. of Law from Lander University.
Marion Carnell served as Ware Shoals first Mayor to be elected post Doomsday, serving from 1991 to 2004.
Carnell was also known for owning and operating Piggly Wiggly stores in Ware Shoals and Ninety Six, pre Doomsday.
2012 Ware Shoals Mayoral Election
~ more to come   
Community content is available under
CC-BY-SA
unless otherwise noted.